Boxer dog mixes aim to combine a popular family pet with another equally adorable breed.
But it's hard to know what to expect when combining two different doggy types.
And even harder to pick your puppy when they come in such a wide range.
So which combination of the adorable Boxer dog will be right for your family?
Let's take a look at the most common Boxer dog mixes, and find out which might make the right pet for your family
No 1: The Boxer Beagle Mix
Also known as the Boxel, the Boxer Beagle mix is an adorable crossbreed with tons of personality and energy.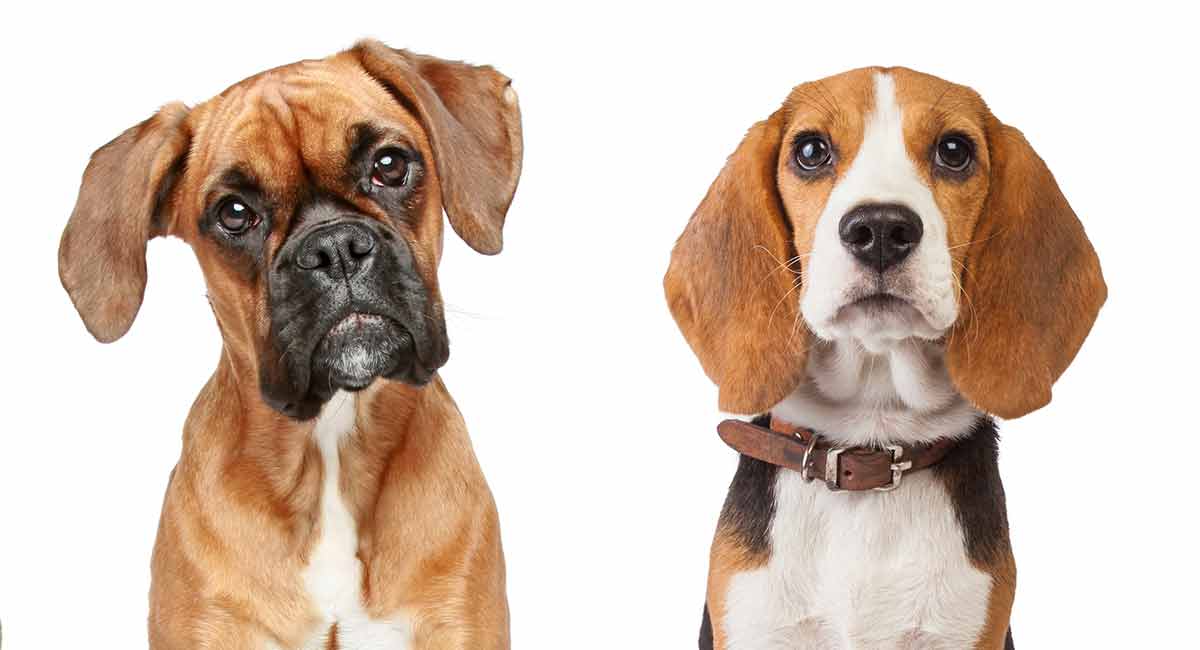 A perfect dog for families with children, the Boxel is sure to keep everyone in the home smiling!
However, the Boxel's Beagle parent is a bred hunting dog and your Boxel will need to be on a leash whenever you are out on walks with him as he could have a very high prey drive.
Both the Boxer and the Beagle are active, intelligent breeds. They need plenty of exercising and mental stimulation to stay happy.
A prospective owner should also prepare for their Boxel to be high energy.
No 2: The Boxer Bulldog Mix
Number two on our list of Boxer dog mixes is the Boxer Bulldog Mix.
This is a cross between the purebred Boxer and the Bulldog.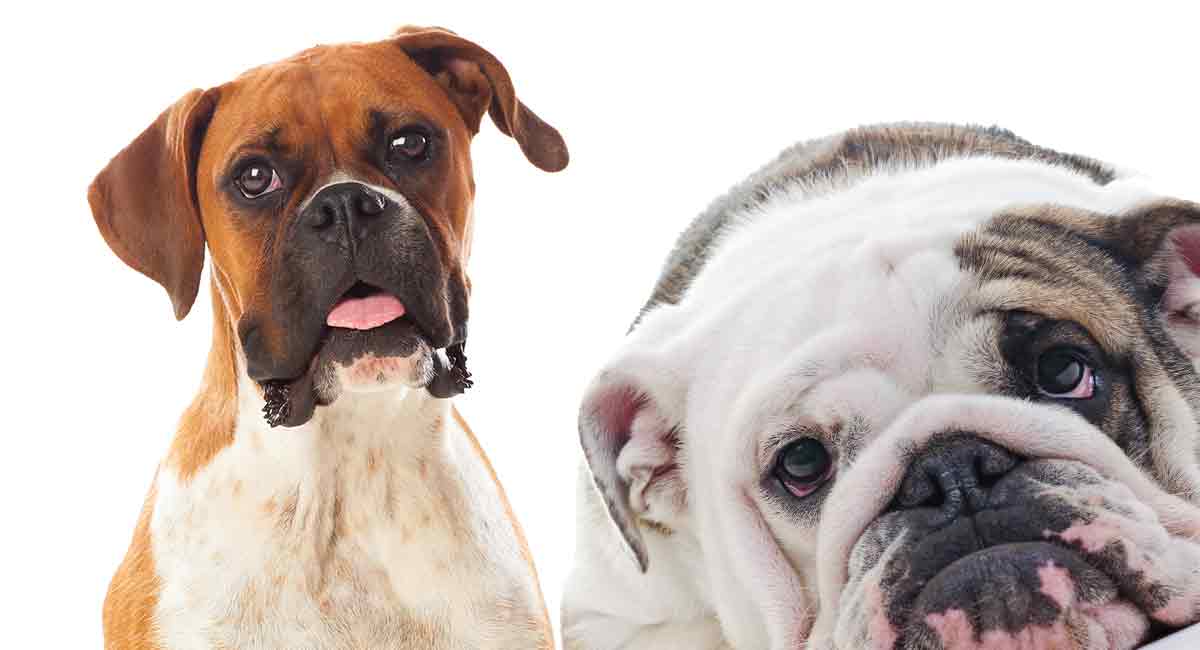 We love that this hybrid is a mix between two loyal and loving breeds.
However, the energy level of a Boxer is much higher than the energy level of the rather mellow Bulldog, who likes to lounge.
Either way, your pup will need an adequate amount of exercise and plenty of training and early socialization.
This crossbreed makes for a wonderful family pet owing to their charming personality.
However, we don't recommend them since Bulldogs are prone to brachycephalic airway syndrome.
This can cause a number of health issues to arise, owing to their flattened faces, that can be accompanied by painful symptoms.
If you really have your heart set on a this mix, we suggest doing plenty of research before making a commitment.
No 3: The Golden Retriever Boxer Mix
When it comes to Boxer dog mixes, the Golden Boxer may be one of our most popular.
This mix between the Boxer and the Golden Retriever is incredibly intelligent, loyal, and loving.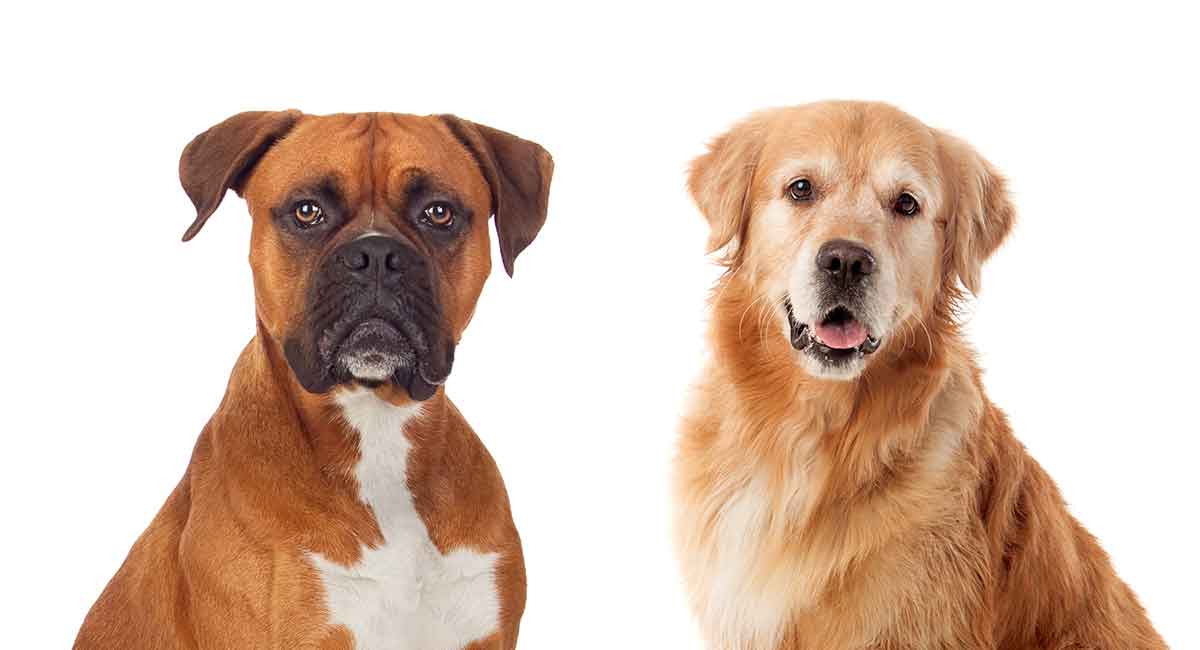 Moreover, these hybrids make excellent companions for children and will thrive with active families.
So make sure you have plenty of time to spend with your dog and the ability to take them on tons of family adventures.
While the Golden Retriever is incredibly easy to train, the Boxer has more of an independent streak and can become easily bored with repetition.
Training sessions should be kept short and fun. Trainers should use positive reinforcement with the Golden Boxer.
Your Golden Boxer will also need lots of exercising and may not be suitable for smaller homes or homes with no backyard or free space for your Golden Boxer to run and play.
No 4: The Boxer Poodle Mix
Dog lovers know that when it comes to brainy breeds, Poodle's are top dog. Cross them with a clever yet mischievous Boxer, and you get the Boxerdoodle!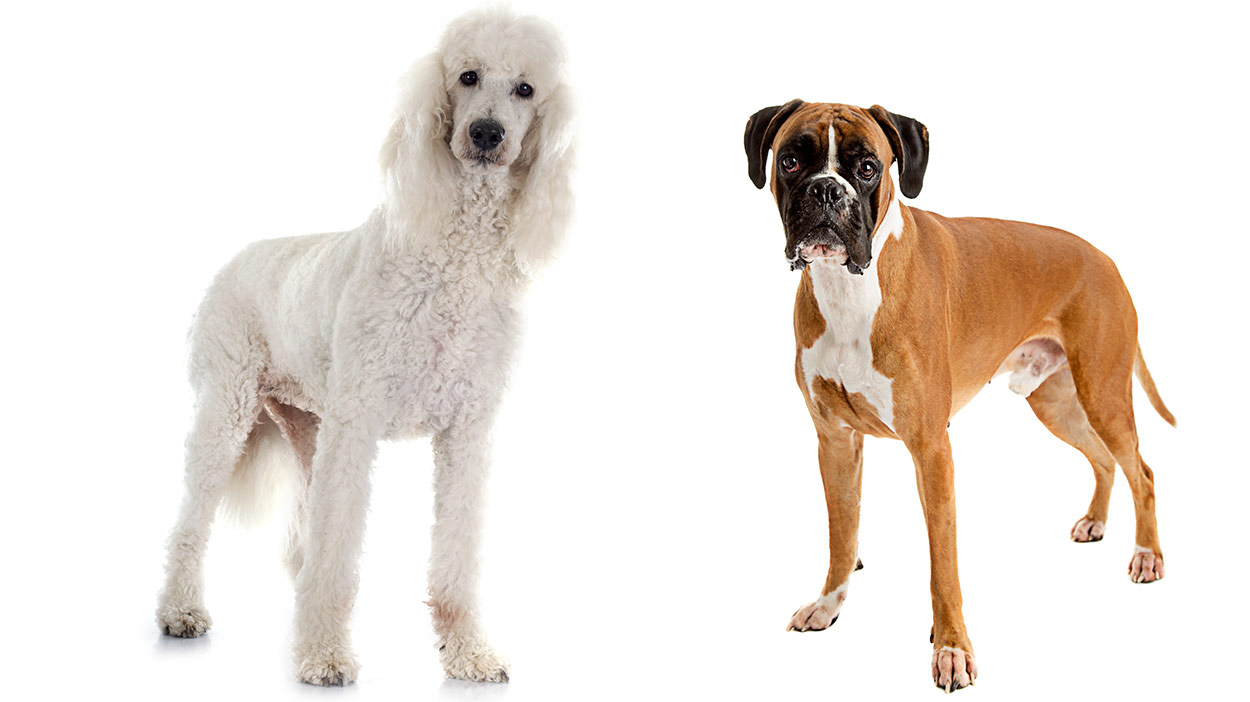 With their unique look, playful demeanor, and boundless energy, the Boxerdoodle is one of our favorite boxer dog mixes!
But although the Poodle is considered hypoallergenic, the Boxer is a shedding dog.
This means prospective owners with allergies are tossing the dice with the Boxer Poodle mix since his coat type will be left up to genetics and chance.
No 5: The Rottweiler Boxer Mix
When it comes to one of a kind boxer dog mixes, the Boxweiler takes the cake.
With his unique look and wonderful temperament, this hybrid dog has doggy lovers everywhere falling head over heels.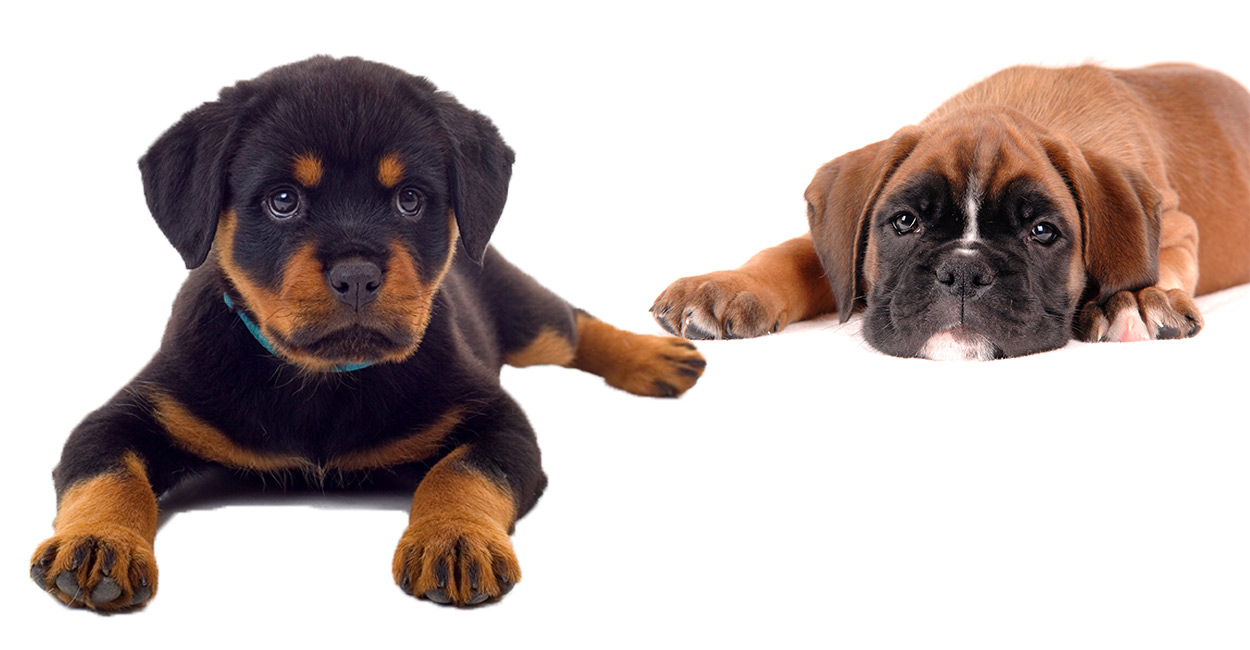 Rottie's are gentle despite their incredible strength and muscle tone, while Boxers are playful and boisterous.
The Boxweiler would be a good breed for families with older children and those who have time to provide this crossbreed with plenty of training.
Due to the guarding instincts of his Rottweiler parent, the Boxweiler will need to be socialized in puppyhood and undergo lots of obedience training.
No 6: The Boxer Lab Mix
If you are looking for the ideal family pet on this list of Boxer mix dogs, then look no further than the Boxer-Lab mix.
Also known as the Boxador, the Boxer Lab mix is a cross between two of the world's most coveted breeds.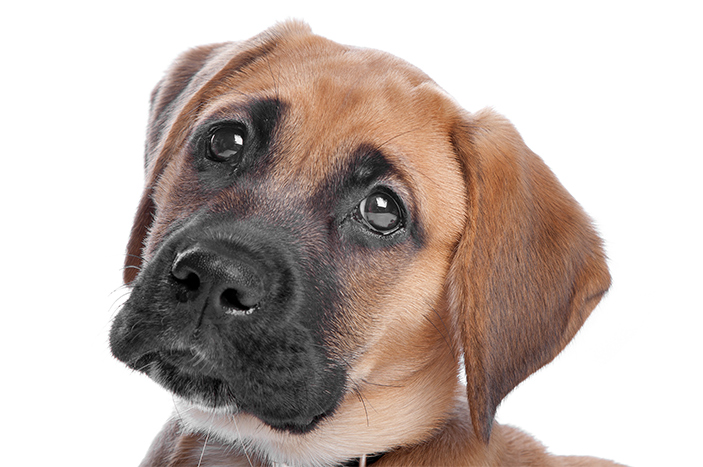 However, potential owners should note that both the Labrador and the Boxer are extremely high energy breeds, and Labs often takes a long time to mature.
This means that your full grown Boxador may continue to behave like a puppy well into adulthood.
This can be overwhelming for some.
But with proper training, exercise, and early socialization, your Boxador will make a fabulous pet.
No 7: The Akita Boxer Mix
The Akita is known for loyalty and stunning looks while the Boxer is known for an infectious personality.
So, what do you get when you cross an Akita with a Boxer? You get a Boxita, of course!
One of the boxer dog mixes you simply must take a look at.
Owing to their dignified, playful disposition and undying devotion, the Boxita is a great candidate for singles or families with older children.
Akita's are especially intelligent and loyal. However, they can be headstrong, independent thinkers.
The Boxer also has this trait, so training a Boxita could prove somewhat challenging.
Experts recommend keeping training sessions short and fun and always using positive reinforcement, like praise and treats.
No 8: The Mastiff Boxer Mix
A Boxmas may sound like something you would find under the Christmas tree.
And we honestly promise, you wouldn't be disappointed if you came downstairs on Christmas morning to find one of them waiting for you!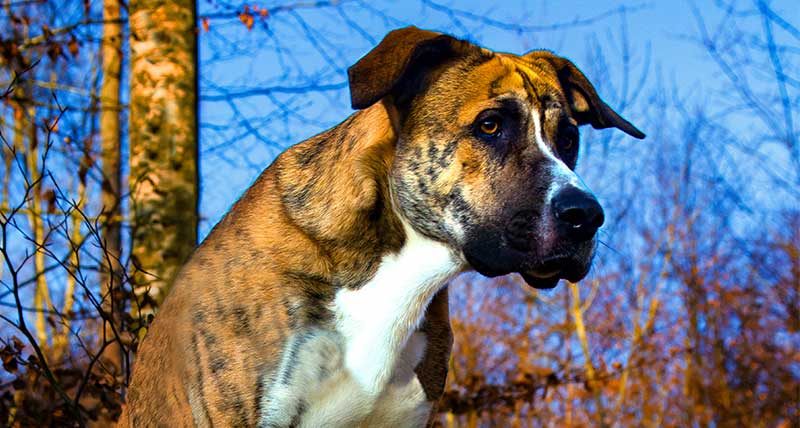 A mix between the Mastiff and the Boxer, the Boxmas crosses two intelligent yet stubborn breeds who will need consistent training that is kept creative and fun.
As a potential owner of the Boxer Mastiff mix, you should be aware that the Mastiff is particularly sensitive.
It is quite easy to hurt this big breed's feelings with scolding or punishments.
since the Mastiff is so eager to please, experts suggest positive reinforcement during training sessions for your Mastiff Boxer mix.
But what about exercise?
Surprisingly, the Mastiff does not require as much exercise as the Boxer, however, a Mastiff Boxer cross will certainly need his daily exercise and plenty of playtimes.
We absolutely adore the Boxmas and they are certainly one of our favorites on this boxer dog mixes list.
But it's also important to note that larger breeds like the Mastiff have shorter lifespans.
No 9: The German Shepherd Boxer Mix
Number nine on our list of Boxer dog mixes is the German Shepherd Boxer mix.
The German Shepherd Boxer is a gorgeous and intelligent cross between the German Shepherd and the Boxer.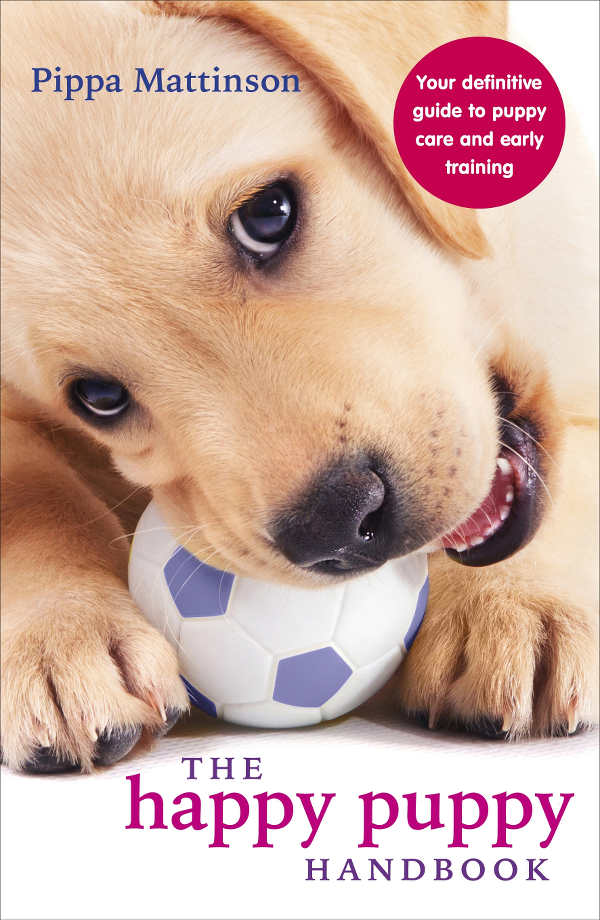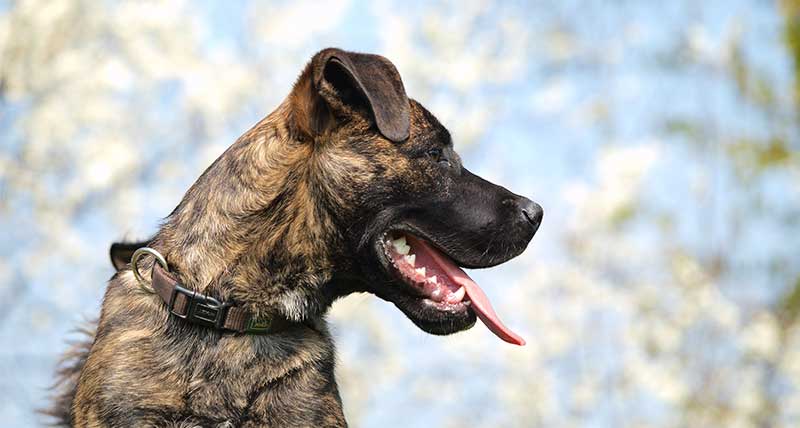 Since they are the offspring of the German Shepherd, this mix will likely be loyal, intelligent, and very athletic.
Combined with the energetic and playful Boxer, you end up with a crossbreed best suited to active owners who have plenty of time on their hands.
If the German Shepherd Boxer mix is not exercised enough or not provided with mental stimulation like doggy jobs, they could become destructive when left alone.
No 10: The Great Dane Boxer Mix
The Boxane is the largest of the boxer mixed dogs on this list. Part Great Dane and part Boxer, the Boxane is a gentle giant who loves to play.
However, just like the Mastiff Boxer mix, the Boxane has a short lifespan owing to their Great Dane Parent, who only lives on average around 7 to 10 years.
However, because of their delightful personality and temperament, we just couldn't leave this crossbreed out of our list of Boxer dog mixes.
The Boxane is a wonderful family dog who is gentle and loving with children in spite of his massive size.
Just be aware that if your dog takes after their Boxer parent, they could be a bit overwhelming for youngsters.
Young kids are not as active and playful as this rambunctious crossbreed can be.
Luckily, early socialization, obedience training, and exercise will help to keep your Boxane well behaved and healthy.
Is a Boxer Dog Mix Right for Me?
If you are considering Boxer mix puppies or you think one of the boxer mix pups on our list s right for you, make sure to do plenty of research.
Remember, responsible breeders will have health screened their litters while shelters will usually offer a first initial vet visit and health exam.
Of course, for the healthiest Boxer mix possible, steer clear of puppy mills and pet stores.
Did one of our ten Boxer dog mixes above catch your eye? Tell us which one you've fallen for in the comments!
References and Further Reading
Sutter NB and Ostrander EA. 2004. Dog Star Rising: The Canine Genetic System, Nature Reviews Genetics.
Acumen L 2011. The Genetic Connection; a Guide to Health Problems in Purebred Dogs, Second Edition.
Howell TJ, King T, and Bennett PC. 2015. Puppy Parties and Beyond: the role of early age socialization practices on adult dog behavior, Veterinary Medicine: Research and Reports.