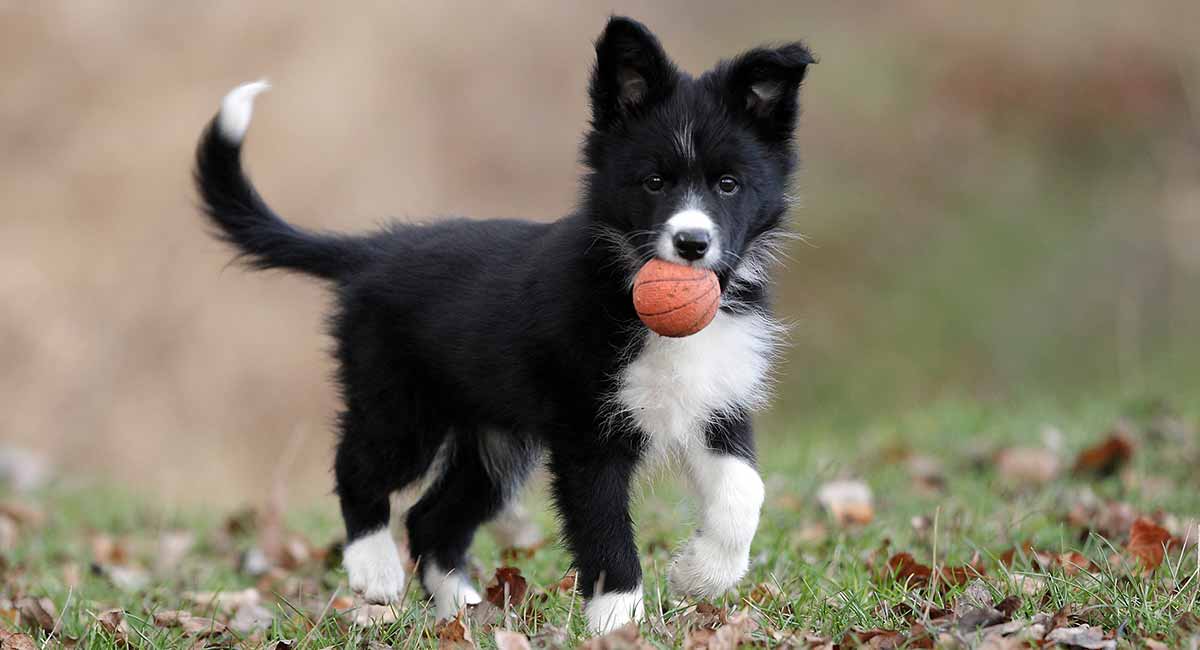 Border Collies are one of the world's most iconic and best-loved breeds of dog. This is no surprise considering the Border Collie temperament and considers what an amazing addition they can be to your family.
The enduring appeal of the Border Collie isn't just down to their stunning good looks, though.
Known for its advanced and unmatched herding abilities informs many of this breed's personality traits and behaviors.
Border Collies originate from Scotland and the northern counties of England (hence the 'Border' part of their name) and appear to have come into prominence in the early 19th century. That's also when the name 'Collie'/'Colley' came about.
Most of us know that Border Collies are extremely smart and particularly athletic. But, there's so much more to the temperament of your average Border Collie. In this article, let's take a deep dive into Border Collie temperament.
The Typical Border Collie Temperament
Border Collies are quite unlike most other breeds of dog when it comes to temperament. They really are quite unique and individual dogs, with their own little idiosyncrasies.
It's good to be knowledgeable about this fabulous breed's traits, attitudes, personality and behavior. Especially if you're seriously considering welcoming one into your family home.
Border Collies' temperaments are closely linked with their 'jobs' as herders, so, nearly everything they do comes from their instinct to herd other animals.
An inescapable fact about any Border Collie is that they have bags of energy. Bags and bags! It's almost impossible to tire out one, such is their incredible stamina.
This energy leads to typically playful behavior and a real desire or even need to run about. A responsible Border Collie owner will need to be up for the challenge of meeting their dog's exercise-based needs.
What we're saying is – you better like walking and throwing a frisbee about the place!
Are Border Collies Easy To Train?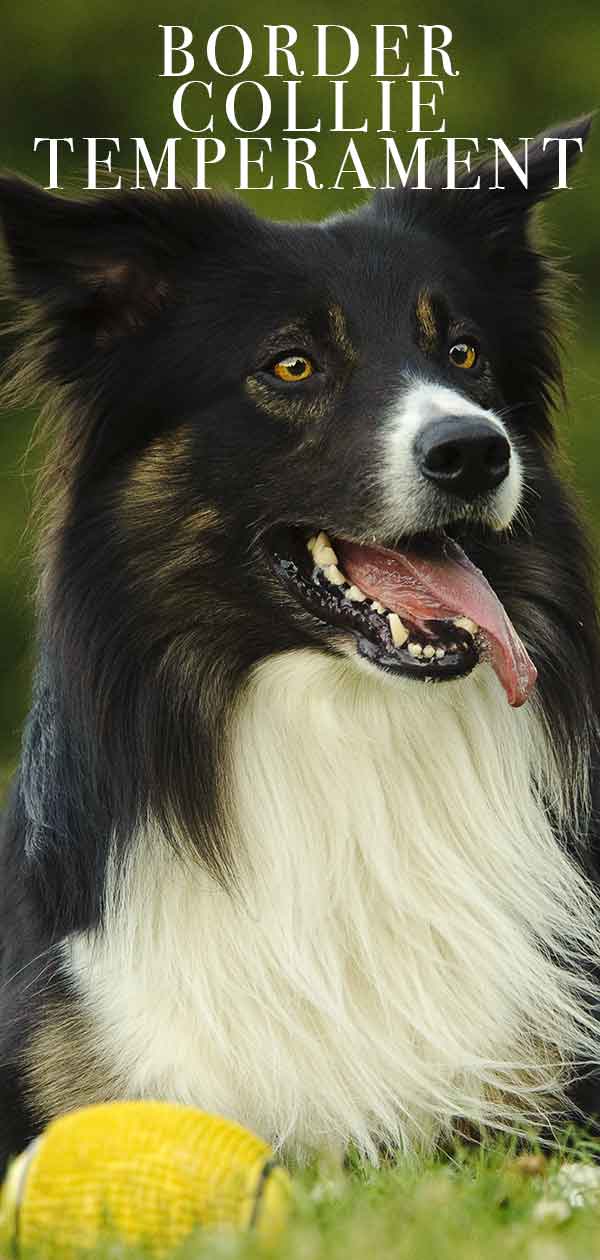 All dogs can be trained. Older dogs with behavioral issues are obviously much more challenging when it comes to teaching obedience and tricks, but it's still more than possible.
Ideally, however, you would begin to train a dog (of any breed) as puppies. As early as is practically possible.
Border Collies are, in the context of all dog breeds, one of the easier breeds to train.
You can train a Border Collie to an advanced level by using positive reinforcement techniques. This is due to their high level of intelligence, energy levels and work ethic. It also doesn't hurt that they adore working with humans.
Border Collies have very strong herding instincts which are not just for livestock. A Border Collie will herd anything: other dogs, family members, cats!
Therefore, it's important to temper this instinct from an early age when herding is inappropriate.
Are Border Collies Friendly?
Everyone wants a dog that is pleasant, friendly and good with people. And most breeds have these traits about them anyway. Some breeds, however, are slightly more skeptical about humans and can be less amiable or companionable.
Border Collies, though? They're extremely sociable and friendly. So you have absolutely nothing to worry about on this front.
Despite this herd mentality, Border Collies are very people-orientated to the point where they are even known for being affable and personable. This affection and charm don't always apply with cats and other dogs, though… Which is bad news for Felix!
If anything, many Border Collie owners report a level of boisterousness and enthusiasm over human contact that can, at times, be a slight issue. The dogs may play a little too rough with children, for instance, or try to round up running toddlers.
Another slight drawback of a Border's friendliness is that they can become very attached to their humans and end up suffering – to varying degrees of severity – with separation anxiety. So, it's important to monitor and manage that if it arises.
Are Border Collies Aggressive?
Borders aren't 'aggressive dogs' and they are not guard dogs or bred to fight. So the chances are that the average Border Collie will not show any real signs of hostility or violence.
That said, genes are only partly responsible for a dog's temperament. If you fail to train and socialize your dog correctly, any breed can become aggressive in certain situations.
It's vital that a puppy of any breed – Border, Rottweiler or Chihuahua – be socialized as early and fully as possible. Exposure to other dogs is so important to rearing a well-rounded and non-aggressive dog.
Always remember, though, any dog can bite. Regardless of breed or level of socialization or training.
Border Collies are known to nip if they're scared or just vying for attention or even just bored, though. Generally, no great harm is intended or inflicted, however. So this isn't really any cause for great concern.
Do Border Collies like other Dogs?
It's important to be aware that Border Collies can naturally show some malice towards other dogs and animals. Again, this goes back to the breed's instinct to herd.
Therefore, it's advised that you do not introduce much smaller dogs or cats into a home with a Border Collie (unless the dog is known for its calmness and sociability).
It's worth being very careful when walking a Collie too. If you let them off the lead, do so only when there are few if any other dogs in the vicinity. The need to herd can lead to possible confrontations and issues. Only do so when you feel you can accurately predict your dog's behavior.
This isn't cause for any great alarm, though. A Border Collie can still be introduced into a pack of dogs, it just may take a little more time, work and patience.
Plus, if the dog has been socialized properly, the tendency to show some aggression to other canines will be greatly reduced.
Natural Instincts
As we've mentioned now a few times, the one overarching natural instinct of the Border Collie is to herd other animals.
It's something we've harnessed, utilized and encourage in the breed and it's still extremely strong in them now. So strong is the urge to herd that, in human terms, we can think of it almost as an obsession.
Watch a Border Collie at work and it can be hugely impressive. The skills, athleticism, smarts and stubbornness required to herd often huge numbers of animals – normally much larger than them – into paddocks are immense.
Just make sure you're au fait with this very strong urge and can accommodate and account for the dog and its instincts (long walks, fetch, no cats in the house) and the herding should not cause you or your household any issues.
Are Border Collies Good Family Pets?
Some dogs make for fantastic family pets, others do not. We're pleased to say that the Border Collie firmly first in the former column. But while the average Border makes for a brilliant addition to your home, it's not always plain sailing…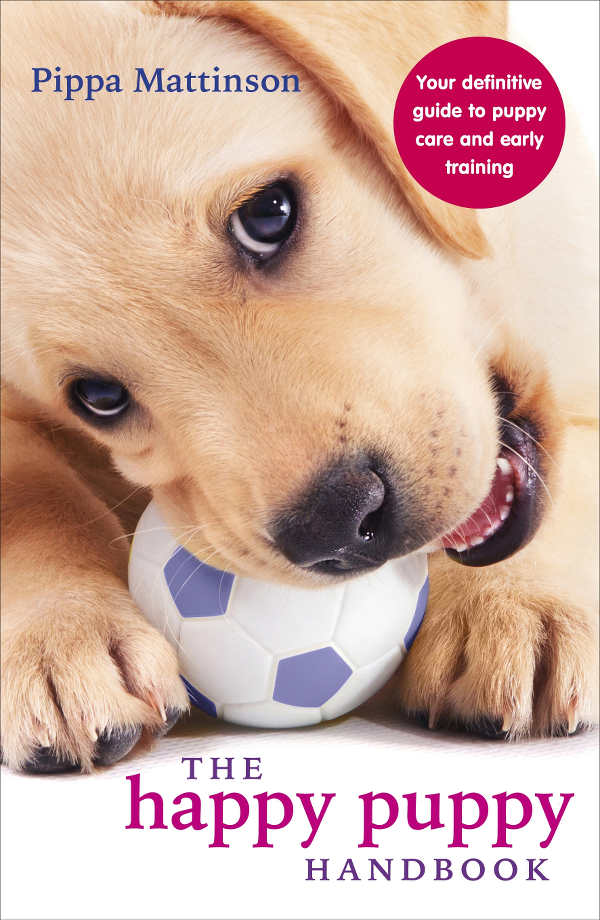 They love people and being mentally stimulated almost as much as they love exercise. So as long as you and your family can provide all of the running around, training, and mental stimulation that they need, everyone will be happy.
If you suspect that you may have trouble entertaining a Border Collie, then perhaps you may like to consider a regular Collie. They are very similar dogs, but they don't need quite the same level of stimulation and exercise.
If you've read through this guide to the temperament of Border Collies and feel confident that they're the dog for you (and you're the owner for them), then get out there and find your new dog!
Finding a suitable and compatible breed of dog can be challenging, but as long as you can meet the challenges posed by this fiercely intelligent and sometimes demanding breed, then we wish you all the very best in the future with your amazing new dog.
References and Resources
Coren, S., 2005, "The Intelligence of Dogs: A Guide to the Thoughts, Emotions, and Inner Lives of Our Canine Companions"
Blackshaw, J.K., 1991, "An Overview of Types of Aggressive Behavior in Dogs and Methods of Treatment," Applied Animal Behavior Science
Tami, G. and Gallagher, A. "Description of the Behavior of Domestic Dog (Canis Familiaris) by Experienced and Inexperienced People," Applied Animal Behavior Science
Duffy, D.L., et al., 2008, "Breed Differences in Canine Aggression," Applied Animal Behavior Science
Stafford, K.J., 1996, "Opinions of Veterinarians Regarding Aggression in Different Breeds of Dogs," New Zealand Veterinary Journal