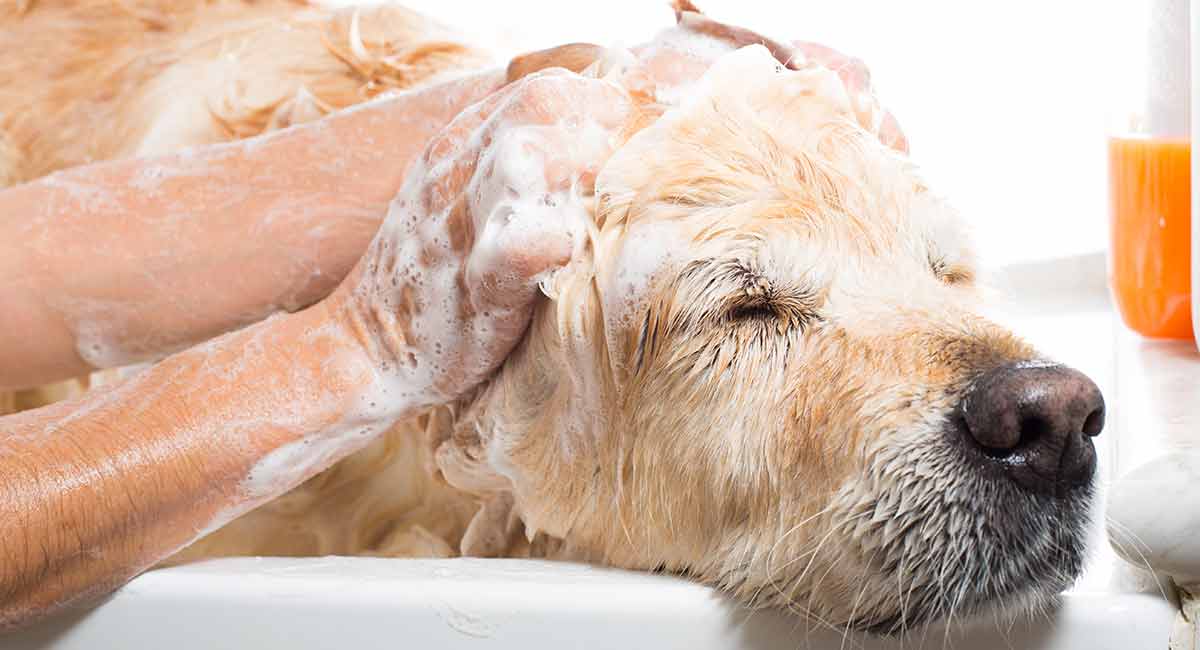 The best shampoo for Golden Retrievers keeps their fur looking glossy, feeling silky and smelling fantastic.
And with so much on the market, it can be hard to pick the right one.
But we've had great fun tracking down the top options for your blonde beauty.
And finding the best way to apply it!
Affiliate link disclosure: Links in this article marked with an * are affiliate links, and we may receive a small commission if you purchase these products. However, we selected them for inclusion independently, and all of the views expressed in this article are our own.
Bathing your Golden Retriever
Part of your regular grooming regimen will include bathing your Golden Retriever.
Baths help to remove dead skin and prevent matting, which can be a problem in longer haired breeds likeGoldies.
Bathing can be important for flea and tick control.
It can also be a veterinary recommendation if your dog has a chronic skin condition.
It also makes them smell nice if they've rolled in something rotten!
How often does your Golden Retriever need a bath?
The frequency of your pet's baths will depend on him!
The more time your retriever spends playing outside, the more likely he is to get dirty and need a bath.
It really does depend on the individual dog.
However, it's not usually necessary to bathe your Golden Retriever more frequently than once every couple of months.
Too many baths can strip the natural moisturizing oils from your dog's skin and coat.
Leaving him vulnerable to dry, itchy skin and doggy dandruff!
DIY or dog groomer?
When it comes to bathing and shampooing your Golden Retriever, you have two options:
Do the job yourself
Hire a professional dog groomer
It's definitely cheaper to shampoo and groom your dog yourself, rather than using an expensive grooming service.
Also, even some of the friendliest dog breeds don't take kindly to being washed and shampooed by a total stranger.
If your furry friend falls into this group, he will enjoy the experience of being bathed and shampooed much more if you do it yourself.
Bathing your dog is a great way of developing the bond between you and can also be fun, if rather messy!
If you think your dog may become over excited and boisterous in the tub, you may be better choosing to bath him outside in your backyard.
There are lots of dog baths that are suitable for outdoor use- check out our guide to see them.
Best shampoo for Golden Retrievers: Things to consider
There are number of things to consider when choosing the best shampoo for golden retrievers.
Look for a shampoo that contains:
Both these ingredients are great for promoting supple and healthy skin, leading to a healthier coat, too.
Coat Type
Remember that your Golden Retriever's coat is long and wavy.
Although both these qualities undoubtedly add to his appeal, they can make his coat prone to tangles and mats.
To help ease away tangles, choose a shampoo for golden retrievers that also contains conditioner.
Conditioning your dog's coat as part of his shampooing procedure will make it much easier for you to brush and comb your pup when he's dry.
Remember, knots and tangles will cause the hair to pull your dog's skin when you comb him.
Potentially making the experience unpleasant for both of you!
Best shampoo for Golden Retrievers
Here are a few of the best dog shampoos for golden retrievers that we've found.
All these products are Amazon best sellers, receiving good reviews from purchasers.
Earthbath
Earthbath All Natural Pet Shampoo* is made from all-natural ingredients and contains no chemicals that could irritate their skin.
Even the shampoo bottle is biodegradable, adding to the eco-friendly appeal of this product.
Earthbath offer a wide range of different formulations to meet different needs.
Including sensitive skin, dry and itchy skin as well as a tearless shampoo.
We think that the tearless* version would be the best puppy shampoo for a golden retriever.
2 in 1
If you want your golden retriever's coat to really shine, choose the shampoo and conditioner formula*.
Its great for brightening dull coats and removing tangles.
None of Earthbath's products are tested on animals.
Pet Care Sciences
Pet Care Sciences 5-in-1 Dog Wash* is made from soothing palm and coconut oil and is regarded as a professional-grade dog shampoo.
The product is described as 5-in-1 because it does 5 things!
Cleans
Conditions
Moisturizes
Detangles
Deodorizes
We like this shampoo because it contains no phosphate, parabens, or sulfate, making it gentle on your golden retriever's skin.
Also, the multi-purpose nature of the shampoo means that you will only ever need to buy one product, making it a very cost-effective choice.
Burt's Bees
The Burt's Bees for Dogs All-Natural Tearless 2 in 1 Puppy Shampoo and Conditioner* is one of the best shampoos for Golden Retriever puppies.
The mild, pH balanced shampoo contains all natural ingredients.
Including buttermilk and linseed oil, which cleans, conditions, and softens the puppy's coat.
The veterinary-recommended product contains no fragrances, colorants, sulfates, or harsh chemicals.
Making it 100% safe to use on a puppy's delicate skin.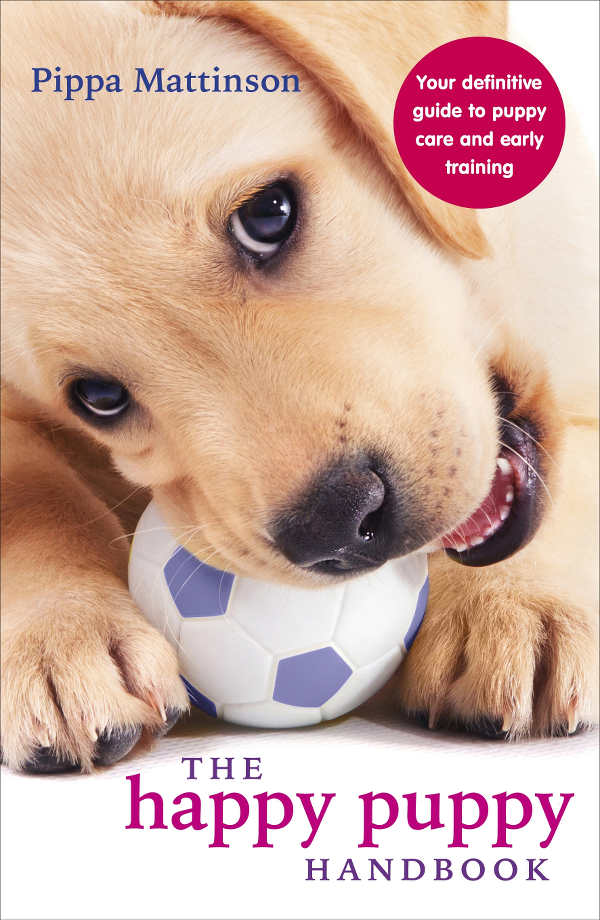 Makondo Pets
If you have a dog with a light coat, you might want to use a shampoo that will accentuate this.
The Makondo Pets Dog Whitening Shampoo*. is a specially formulated shampoo for use on coats that are white or light-colored.
This product is strong enough to have the desired lightening effect, without resorting to using sulfate, parabens, or other harsh chemicals.
Instead, natural ingredients are used to make the shampoo.
Including tea tree oil, peppermint, lemon fruit, sage, aloe vera, and rosemary.
Resulting in a rich shampoo that's sympathetic enough for safe use on dogs with sensitive skin.
Grooming your Golden Retriever
Part of the Golden Retriever's appeal is his gorgeous, lustrous coat.
To keep your dog's coat and skin in good condition, proper grooming is essential, especially when he's shedding!
Take a look at our article on how to groom your golden retriever for the full lowdown on how to care for your dog's crowning glory!
Best shampoo for Golden Retrievers
The best shampoo for Golden Retrievers is clearly the one that leaves your dog's coat clean.
A shiny, lustrous, and tangle-free coat is a bonus, as is moisturizing his skin.
Share your golden retriever's bath time story in the comments section below!
Affiliate link disclosure: Links in this article marked with an * are affiliate links, and we may receive a small commission if you purchase these products. However, we selected them for inclusion independently, and all of the views expressed in this article are our own.