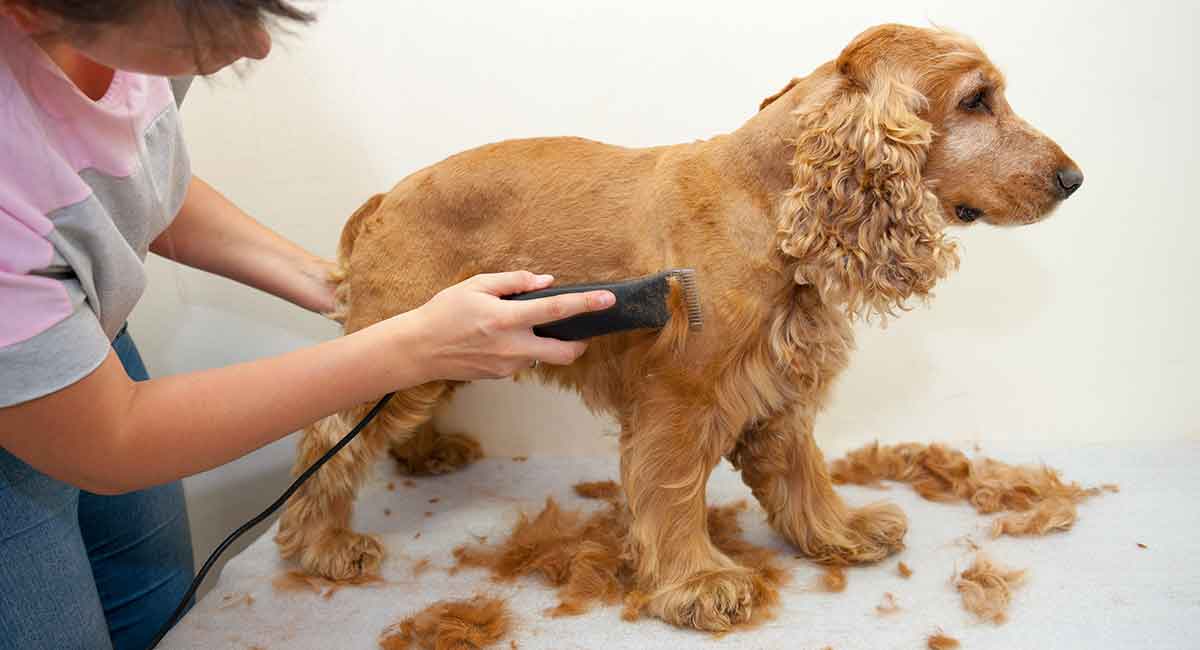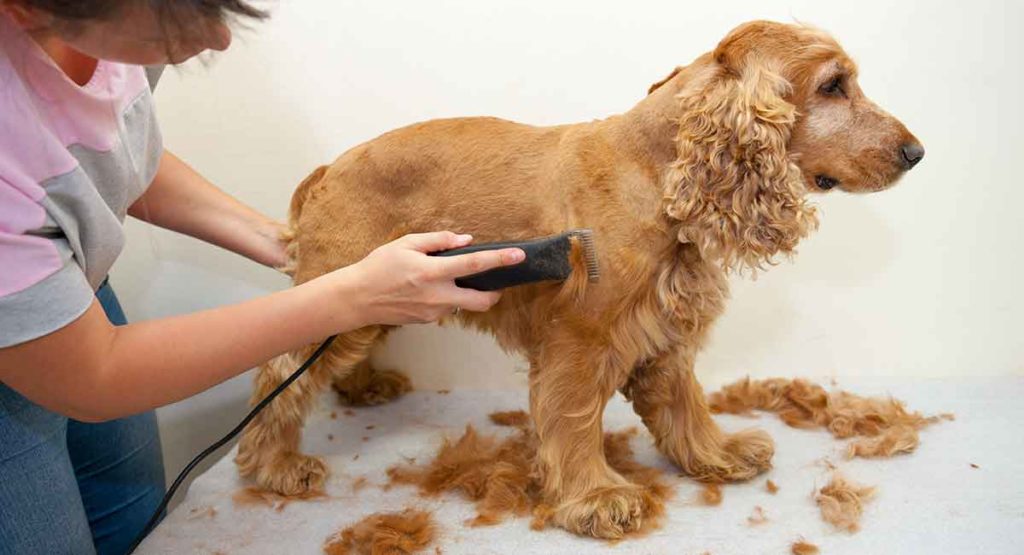 Cocker Spaniel grooming is an important part of their regular care, and needs carrying out at least twice a week to keep their legs and ears from matting. Today I'll help you perfect your Cocker Spaniel grooming technique. Sharing hair cutting, brushing and shedding advice. I'll give you all the tricks and tools you'll need to get the job done quickly, and without any stress.
Contents
Grooming your dog isn't just about keeping him looking good either. It is essential for your pet's health. Matted fur can hide injuries and lead to infections. It is easier to miss thorns or bits of debris that are stuck to them, and it's easy for a Cocker Spaniel's coat to get out of control.
How Often Should You Groom A Cocker Spaniel?
He'll probably pick up grass seeds, burrs, and other debris while he's out exercising in the wilds. If you find that your brush is picking up lots of loose hair, increase your Cocker Spaniel grooming frequency to every other day or even every day. And if your brush isn't picking up much hair, you can reduce grooming to once or twice a week.
Cocker Spaniel Shedding
Cocker Spaniels are moderate shedders. Despite the differences in their overall look, American and English Cocker Spaniel shedding levels are the same. Their main shedding seasons are in spring and fall, coinciding with the change in daylight hours and temperature. During shedding season, you should groom your Cocker Spaniel every day.
Cocker Spaniels can be prone to matting. Daily grooming will help to prevent this, keeping your dog comfortable. And preventing your furniture from becoming upholstered with dog hair!
How To Groom A Cocker Spaniel
Brush small sections of your dog's coat at a time, working in the direction of hair growth. Try not to pull on the hair, especially when working on detangling mats. Mats are lumps of shed underfur that has not been brushed out.
If your Cocker Spaniel wears a harness, he may be prone to matting in areas where his harness rubs across his fur. You must remove all the mats from your Cocker Spaniel's coat to be sure there are no grass seeds embedded in them. Grass seeds can work through the fur down to the skin where they set up irritation, pain, and infection.
Begin by gently teasing out mats using your fingers.
Next, use a slicker brush to go over the whole dog. The slicker brush will get rid of any loose hair.
Go over the dog again with a detangling rake, working from his head across his whole body and finally down his legs.
Finish the job by brushing your dog with a soft-bristled brush to lift off any loose hairs that have been left on the top of the coat.
Pay particular attention to your Cocker Spaniel's ears. Cocker's ears are long and pendulous, trailing across the ground and usually into their dinner bowl too!
Grooming Styles
When grooming your dog's ears, gently comb away any matting under and behind each ear, and then brush the leathers. That's where most of the mats will be found.
Cocker Spaniels have a lot of hair at the opening of the ears and underneath. The hair can prevent fresh air from reaching the ear canal, creating a moist area where bacteria may proliferate.
Using a pair of trimming scissors, carefully trim away excess hair.
Use a slicker brush to get rid of any loose hair from the leathers.
Finish off by combing to remove stubborn undercoat, starting from the bottom of the ear and working your way up.
Bathing Your Dog
It's a good idea to bathe your Cocker Spaniel once every month. Especially if he enjoys frolicking in mud and muck while you're both out walking in the countryside. Bathing also helps to remove accumulated oils from the dog's coat that otherwise begin to smell unpleasant.
After his bath, be sure to dry your dog completely before you start grooming him.
Use a high-velocity dryer to dry your Cocker spaniel's coat.
Use the dryer to blow the coat in the direction in which you want it to lay when it's dry.
Keep the dryer close to the ends of the hair so that the fur doesn't curl.
Avoid running the dryer back and forth across your Cocker spaniel's body, as that will cause the coat to become matted and tangled.
Cocker Spaniel Bathing Products
There are a number of Cocker Speniel grooming products that will make the job easier. Let's take a look at a few.
SHELANDY Hair Dryer
The SHELANDY hair dryer* is used by many pro groomers. The dryer features a four-layer noise reduction device fitted to the air inlets. That keeps noise levels down so that your dog isn't frightened by the sound of the dryer, especially around his head and ears. Four nozzles of various sizes are included, allowing you to choose what size works best for you. The hairdryer comes with a full 12-month manufacturer's warranty.
Wahl Natural Waterless Shampoo
You can avoid getting your dog wet by using a waterless shampoo such as Wahl Natural Pet no-rinse waterless shampoo*. You can choose from coconut and lime or lavender flavor. The shampoo is made using no chemicals or harsh soaps, and the scent is subtle and not overpowering.
Cocker Spaniel Grooming Tools
So, what grooming tools will you need for your Cocker Spaniel? Here's a list of basics:
Furminator or another de-shedding tool
Undercoat rake
Slicker brush
Bristle brush
Trimming scissors
De-shedding Tools
The go-to de-shedding tool for most dog owners is the Furminator De-shedding Tool for dogs*, making this a best-seller. The Furminator is brilliant for shedding periods when your dog's hair is coming out in handfuls. The tool will remove almost 90% of your dog's loose undercoat and dead hair!
When ordering a Furminator for your Cocker Spaniel, choose the long-hair version. The Furminator tool is basically a stainless-steel clipping blade that you pull through the hair. The blade effectively removes loose and dead hair without pulling on your pet's skin or damaging the silky top coat.
The self-cleaning button saves you the hassle of having to remove the hair manually. The Furminator comes with a big price ticket to match its big reputation.
HappyDogz Shedding Brush
If you're working to a budget, you could try the HappyDogz pet grooming shedding brush* instead. The only disadvantage to the HappyDogz tool is that there's no self-cleaning button. That means you have to remove clogged hair with your fingers.
Slicker brush
A slicker brush is essential for daily Cocker Spaniel grooming. Your slicker brush has a pad of fine wire bristles that work down into the dog's fur, pulling out any mats and dead hair.
Pet Portal Slicker Brush
The Pet Portal self cleaning slicker brush* is a pro-grade slicker brush that's extremely efficient in removing mats and tangles. This brush has a useful self-cleaning button, so you won't need to pull the hair out of the brush after you've used it.
Pet Neat Slicker Brush
For a cheaper option, try the Pet Neat self cleaning slicker brush*. This brush has a self-cleaning button and is very sturdy so it should last you a long time.
Bristle brush
To finish off your Cocker Spaniel's grooming regimen, you'll need a bristle brush. A soft bristle brush is ideal for lifting loose hair from the top of the dog's coat when you've finished with the slicker brush.
Safari Pin and Bristle Brush
We like the Safari pin and bristle brush*. The brush has soft bristles on one side and pins with rounded tips on the other. Use the pin side to remove mats and debris following a walk, and then finish off with the soft bristle side.
HaloVa Bamboo Brush
If you want a posh brush and have a generous budget, you might prefer the HaloVa Pet bamboo brush*. The HaloVa is a pro-grade brush that has super-soft, all-natural bristles and round-ended pins to prevent scratching your pet's skin. The brush is made from responsibly-sourced wood and has a comfort-focused handle that's perfect for prolonged grooming sessions.
Undercoat Rakes
A good quality undercoat rake is an essential Cocker Spaniel grooming tool. Look for an undercoat rake that has a double row of evenly spaced metal teeth. The teeth penetrate the dog's coat to remove tangles and mats, preparing him for grooming with the de-shedding tool or slicker brush.
Pat Your Pet Undercoat Rake
The Pat Your Pet undercoat rake* is an excellent tool with a double-sided design. The rake has a total of 26 teeth that thin the coat and stimulates the shedding process.
PawsPamper Undercoat Rake
Alternatively, the PawsPamper extra wide undercoat rake* is another top-quality grooming tool that would look good in any Cocker spaniel grooming kit. The rake has a full-tang wooden handle that won't come loose, no matter how much use it gets. The manufacturer promises a full refund if you're not happy with your purchase.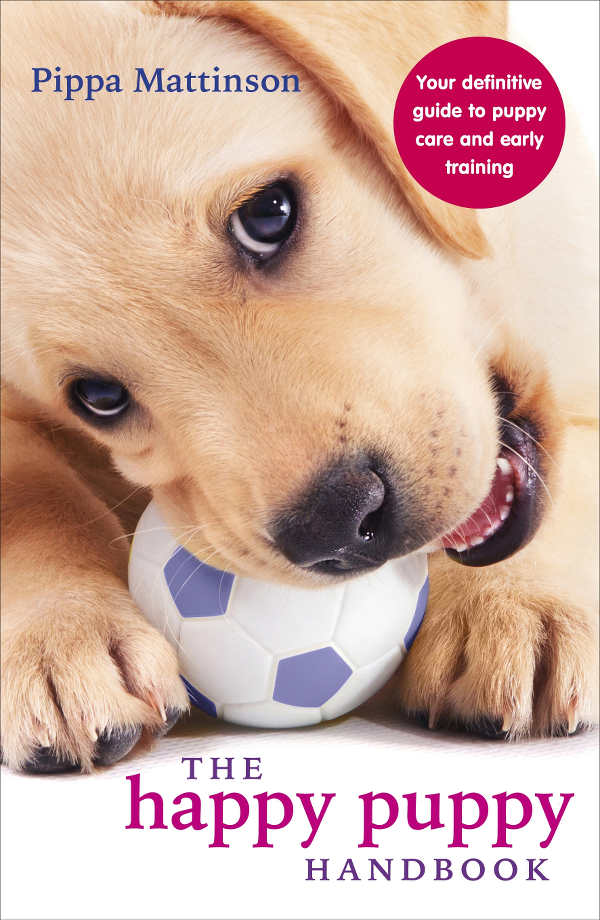 Thinning scissors
For trimming long hair from your Cocker Spaniel's ears and between his toes, you'll need a decent pair of thinning scissors.
Equinox Scissors
The Equinox professional razor edge scissors* are a pro-grade tool that's ideal for use on your Cocker Spaniel. These scissors are made of high-grade Japanese steel, promising you a clean cut and tidy finish every time. You can have the scissors sharpened when required, so you won't ever need to replace them.
Cocker Spaniel Hairstyles
When your Cocker Spaniel is groomed, you can style their fur if you like. Brushing it in different directions, or even carefully tying the loose strands at the top of her head up. But this isn't essential, and if you want to keep the fur out of their eyes for practical reasons then a haircut might be a better option. Some people use them as an excuse to have a bit of fun too, like with the teddy bear Cocker Spaniel cut that makes them look like a plushie!
Do Cocker Spaniels Need Clipping?
Although it may be tempting, you should never have a shaved Cocker Spaniel that is wholly clipped. Shaving or clipping your Cocker Spaniel will not help to keep him cool in summer, nor will it reduce shedding! It is however fine to clip just the long hair on their back legs if it's become tangled.
Cocker Spaniel Haircuts
The Cocker Spaniel's coat is designed to keep cold air and heat out, providing him with insulation and protection from the elements. If you clip away the hair, you'll leave your Cocker Spaniel vulnerable to heatstroke and chills. You will also damage the coat, and that beautiful silky fur may never be the same again! However, Cocker Spaniels do tend to get tufty bits of hair between their paws, on the ends of their ear leathers, and the top of their heads.
Trimming off the excess, tufty hair on the ears and between the paws can help to keep your dog looking smart and stops matting. Many owners love the topknot fluff, so they leave it be. If you have a dark brown Cocker Spaniel, these tufts can fade, giving your dog some very fetching, natural highlights!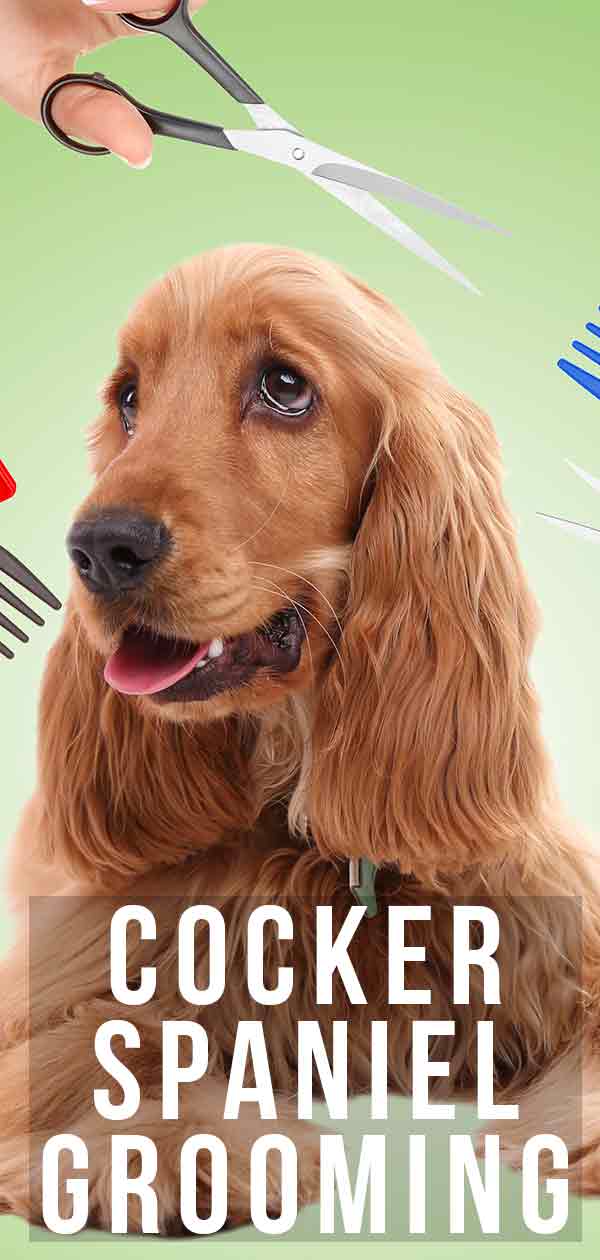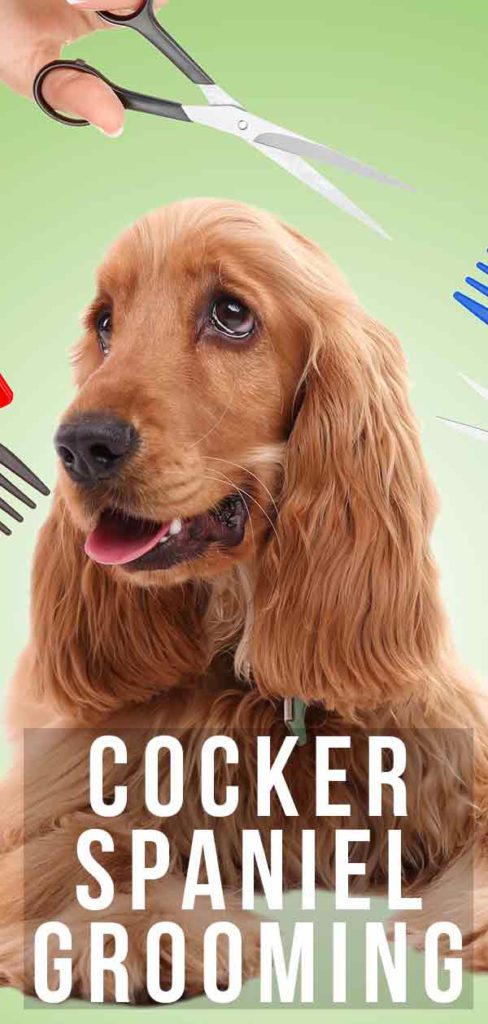 Affiliate link disclosure: Links in this article marked with an * are affiliate links, and we may receive a small commission if you purchase these products. However, we selected them for inclusion independently, and all of the views expressed in this article are our own.