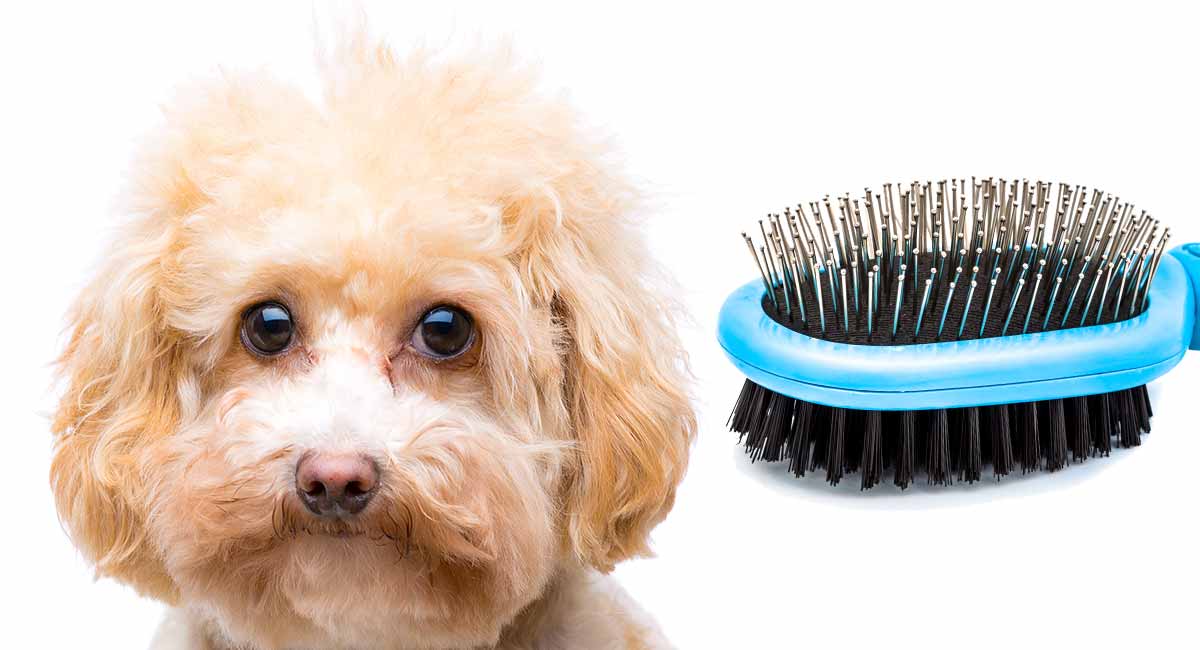 It's important to get Maltipoo grooming right, because this is one cute pup with one curly coat. They result from one purebred Maltese dog parent and one Miniature or Toy Poodle parent. So these pups are nearly guaranteed to be smart, sweet-natured, people-focused, easy to train and eager to snuggle, cuddle and play! But they are also usually pale, can have tear staining and mucky mouths from their meals! Here are some tips and tools to begin brushing and grooming your Maltipoo at home with confidence. We share several Maltipoo grooming videos and haircut videos with different techniques and styles. If your Maltipoo has never experienced being brushed and groomed at home or at a professional salon, extra encouragement (love, pats, treats) may be needed.
Contents
Do Maltipoos Need Grooming?
The Maltipoo isn't one of those dog breeds that loves to seek out yucky things to roll around in.
This is definitely a fastidious dog. Your Maltipoo likes to be clean. He also really needs regular brushing and grooming to keep a healthy, tangle and mat-free coat.
Maltipoo Grooming Schedule
As a Maltipoo owner, you should plan to brush your dog at home at least twice a week. This ensures mats and tangles don't form, where they can abrade your dog's skin and potentially lead to infection. You can also take care of some regular grooming tasks at home if you feel comfortable.
Regular Weekly Grooming Tasks
nail trims
tooth brushing
ear cleaning
trimming overly long paw and facial hair
removing tear stains
Tear staining can be a particular source of concern with Maltipoos due to influence from the Maltese parent dog. The purebred Maltese dog has a brachycephalic (flat-faced) muzzle shape that can cause excessive tearing. As well, this breed can be prone to a number of eye diseases, some of which can cause watering eyes.
Tear stains will turn the Maltipoo's fur a reddish, rusty or brownish color around the face and muzzle. Talk with your veterinarian or professional groomer about the best and safest products to remove tear stains.
Monthly Tasks Include Bathing and Haircuts
In most cases, it shouldn't be necessary to bathe your Maltipoo more frequently than once per month. Too-frequent bathing can leach valuable nourishing oils out of the skin and coat and lead to skin dryness and irritation. Be sure to use a shampoo specifically formulated for the pH range of canine skin!
Some Maltipoo owners like to clip their dog's coat at home. Others prefer to entrust this job (and some of the other grooming duties listed in an earlier section here) to a professional groomer. If this describes you, talk with your dog's groomer about scheduling regular visits that make sense for your dog's grooming needs.
What Type Of Fur Do Maltipoos have?
Maltipoos do not inherit an undercoat from either their Maltese or Poodle parent. However, the texture and quality of a Maltipoo's coat can differ depending on which purebred dog parent that puppy most favors.
Are Maltipoos Hypoallergenic?
An interesting fact about Maltipoos is that both purebred parent dogs are considered non-shedding. In fact, both parent dogs, like all dogs, do shed dead hair. However, the hair gets caught in their coats and never falls to the ground.
The Maltipoo will inherit a low to non-shedding coat from both purebred parent dogs. So regular brushing and grooming is particularly important. Trapped shed hair can easily start to cause painful tangles and mats unless it is removed with regular brushing.
How Often Should You Groom A Maltipoo?
The Maltipoo needs to be thoroughly brushed at least twice each week. Brush more frequently if your dog spends more time playing outdoors.
Grooming During The Shedding Season
Happily, with a Maltipoo dog there really is no such event as "shedding season." Rather, year-round regular brushing and grooming is a must to remove trapped hair that has been shed before it can begin to form tangles and mats.
When trapped hair remains in the coat, the mats can become so large and severe the only option is to shave the pup down to the skin.
How To Groom A Maltipoo
The best way to begin basic grooming for your Maltipoo is to follow these easy steps.
1: Spritz some detangling spray onto your brush of choice.
It may seem more sensible to spritz the detangling spray right onto your dog's coat. But with small pups like the Maltipoo, it is easy to oversaturate the hair with detangler. This can actually cause the hair to get trapped in your brush and break off.
A better strategy is to spray your detangler of choice onto the brush you plan to use and then brush it through your dog's coat.
2: Brush your dog with a slicker brush or pin and bristle brush.
Begin with either a slicker brush (for coats with more Poodle influence) or pin and bristle brush (for coats with more Maltese influence).
Brush the coat out in sections, starting at the level of the skin and working your way out to the ends of the hairs.
Some owners like to start with smaller areas like the feet, then the legs, then the face and hind quarters/tail and then move on to the body.
Other owners prefer to start with the body and then move to the smaller areas.
3: Continue with a two-sided stainless steel comb.
The stainless steel comb you select should offer two key features: round-tip tines to protect your dog's skin and a wide-tine end and a narrow-tine end.
This is to help with grooming larger areas like your dog's body and then smaller areas like the feet and muzzle.
The comb will help you check for any tangles or mats you may have missed with your slicker brush or pin and bristle brush.
If you run the comb over your dog's fur and encounter a mat or tangle, stop and return to your brush of choice and very gently work it out.
4: Move on to additional basic grooming tasks as you feel comfortable doing so.
It is pretty easy to learn how to clip your dog's toenails, remove tear stains, trim the hair on the paw pads and around the eyes, check and clean the ears, brush teeth and even express the anal glands.
But if you feel unsure, most professional groomers are more than happy to offer clients a quick tutorial on these tasks so you can make their job easier the next time your dog comes in for grooming!
For tasks like anal glands, tooth brushing and ear checks and cleaning, be sure to talk with your Maltipoo's veterinarian to get recommendations for safe products, frequency and methods.
Maltipoo Grooming Tools
These highly rated and popular Maltipoo grooming tools can help you start building an at-home grooming toolkit.
Detangling Spray
Either one of these detangling products can help make brushing your Maltipoo much easier and comfier! Espree Detangling and Dematting Spray* includes organic aloe vera for skin soothing. It is tear-free and made in the USA.
Lillian Ruff Detangling and Conditioning Spray* is another great option. This spray is free from sulfates, parabens and harsh chemicals. It is made in the USA.
Slicker Brush
Slicker brushes are a great choice for Maltipoos with thicker, coarser hair to remove trapped shed hair and debris. When it comes to the Safari Self-Cleaning Slicker Brush for Dogs, Small* one button push is all it takes. Every dog owner can appreciate a slicker brush with a self-cleaning feature.
Lil Pals Extra Small Slicker Brush* is a great slicker brush. If your Maltipoo is a true toy size, you may find this extra small slicker brush is your best bet for brushing comfort.
Pin And Bristle Brush
If your Maltipoo has a thinner, finer, straight coat, you will want to use the pin side of this brush to do your initial brush-through. But having the bristle side can also be lovely to add a final smoothness and shine to your dog's coat! The Wahl Premium Pet Tools Pin/Bristle Brush, Medium* measures 8". It comes manufacturer-recommended for the longer, finer Maltese coat.
The Poodle Pet Double-Sided Pet Brush* is recommended for the coarser, curlier, shorter Poodle coat. It's an excellent option for any maltipoo owner!
Stainless Steel Com
You may find you prefer a single-sided or double-sided comb design depending on your dog's size. The Andis 7.5" Stainless Steel Comb* is high-quality, professional-grade round-tip stainless steel comb. This comb has a wider-tooth end and a narrower-tooth end to groom your dog from paws to muzzle.
You might want to consider this Li'l Pals Stainless Steel Double-Sided Comb Ideal for Puppies and Toy Breeds* if your Maltipoo is a true toy size. This specially designed extra-small comb set might be a perfect fit.
Trimming Scissors
Choose from two sizes of trimming scissors or include both in your grooming toolkit. The Conair PRO Dog Round-Tip Shears, 5"* work great. These small rounded-tip stainless steel trimming shears are designed for use with toy and miniature dog breeds.
Alfie Pet by Petoga Couture Home Trimming Shears, 3.5"* are another great option. These extra-small home trimming shears are perfect to use around sensitive areas like the eyes, ears, muzzle, hindquarters and paw pads.
Toenail Clippers
Boshel Dog Nail Trimmers with Safety Guard and Free Mini-File* come with a handy mini nail file housed in one of the handles. The safety guard helps avoid cutting into the sensitive nail quick.
The Epica #1 Best Professional Pet Nail Clipper, Small/Medium* comes with a safety lock and a lifetime manufacturer's warranty. The handles are no-slip rubber and the blades are stainless steel.
Maltipoo Grooming Videos
The Maltipoo has a short to medium-length single-layer coat. But some Maltipoos have thicker, coarser, curlier coats while other Maltipoos have thinner, finer, human hair-like straight coats.
These two videos will help you develop a personal at-home brushing and grooming routine that reflects your precious Maltipoo's particular adult coat type.
Some Maltipoo dogs inherit more of the Maltese parent's thin, human hair-like straight coat. This short yet comprehensive overview video walks you step-by-step through the process of de-tangling, brushing, combing, bathing and grooming your pup.
For Maltipoo dogs who inherit more of the Poodle parent's coarser, wiry, curly coat, you may need to do something called "line brushing." It is fairly easy once you get the hang of it, and this short video explains how to brush your dog, section by section, from the skin on out for your dog's comfort and safety.
Maltipoo Haircuts
For general purposes, owners and professional groomers agree that a shorter all-over clip (typically between one and two inches long) is easier to maintain at home.
However, it is also important to remember that shorter coats will need more frequent maintenance haircuts!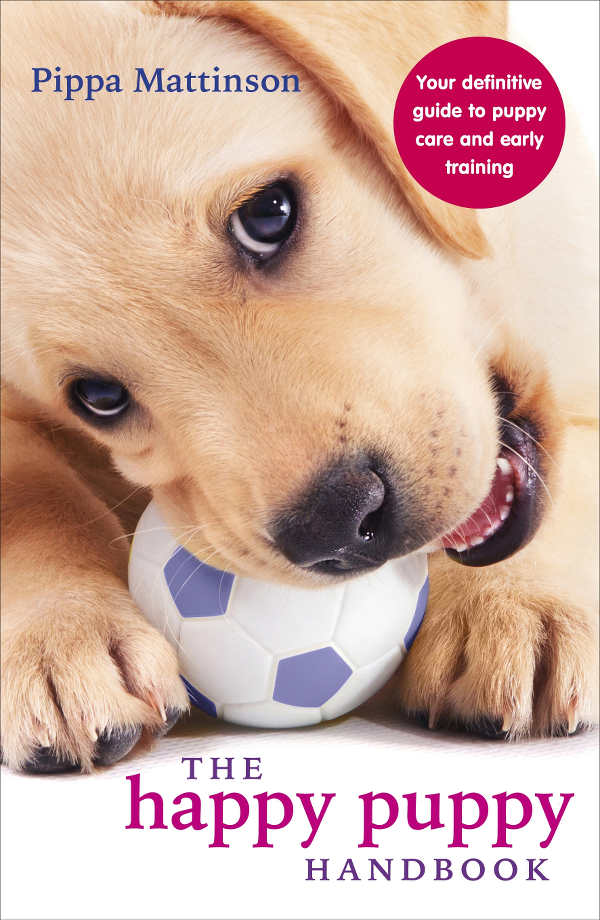 The haircut that is best for your Maltipoo pup can vary depending on the quality and texture of your dog's coat.
Curlier, coarser-coated Maltipoos may look amazing in more traditional "Poodle" clips, including some of the fancier show clips this breed is known for.
Maltipoos with finer, thinner, straight coats can often sport traditional Maltese clips, with the fine and dignified traditional "mustache" clip, short furry "eyebrows" accenting the eyes, and a straight, shiny body coat.
This helpful pictorial gallery showcases a variety of "before and after grooming clips" for Miniature Poodles, Maltese, Maltipoos and other miniature and toy breeds.
Scrolling through these haircuts can give you a better idea of which clips your Maltipoo's unique coat might look best in!
Grooming Your Maltipoo
We hope you have found the information you need to begin brushing and grooming your Maltipoo puppy or adult dog at home with confidence! Let us know how it goes!
Affiliate link disclosure: Links in this article marked with an * are affiliate links, and we may receive a small commission if you purchase these products. However, we selected them for inclusion independently, and all of the views expressed in this article are our own.
Readers Also Liked
References and Resources
Browning, B., LVMT, "Brachycephalic Syndrome," American College of Veterinary Surgeons, 2011.
Stafford, J., "What is a Maltipoo?/Eye Issues," The American Maltipoo Club, 2018.
Campanella, L., "How to Bathe and Groom Your Maltipoo," Grooming Arts Academy, 2018.
Holibaugh, T., "Tear Staining," American Maltese Association, 2013.
Lu, Athena, "Dog Grooming Makeovers Before & After," Designer Dogs Grooming Studio, 2018.
Reed, J., DVM, "A Memo on the Maltese," Bakerstown Animal Hospital, 2018.
Wolfe, S., et al, "Health Concerns," Poodle Club of America, 2018.