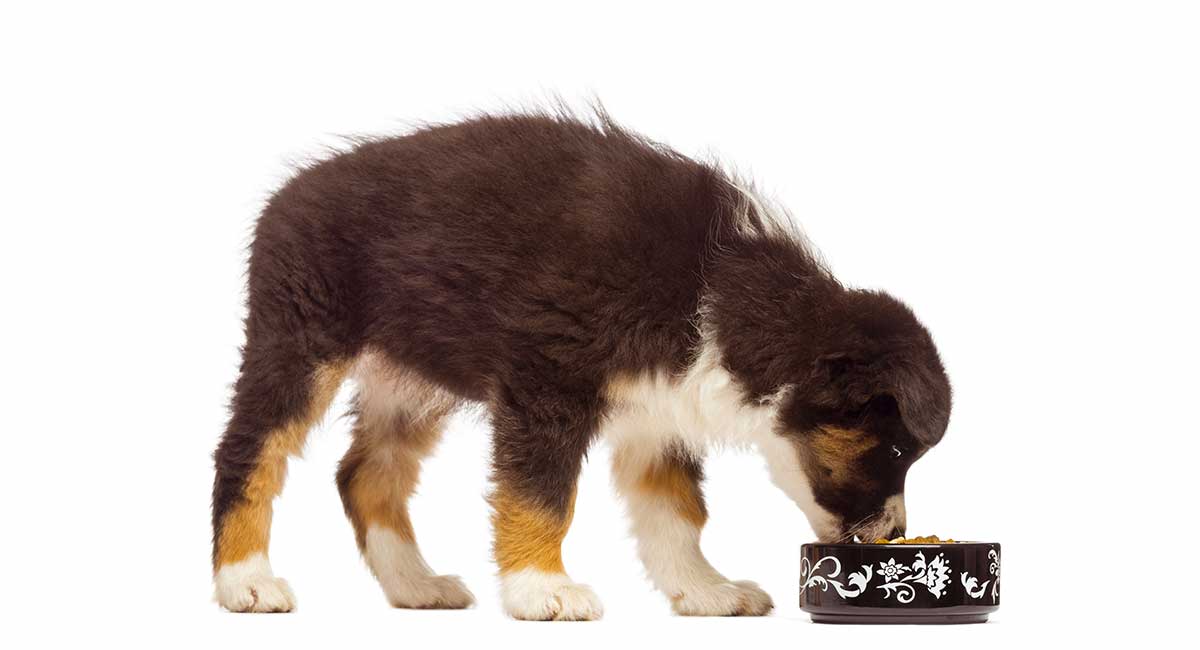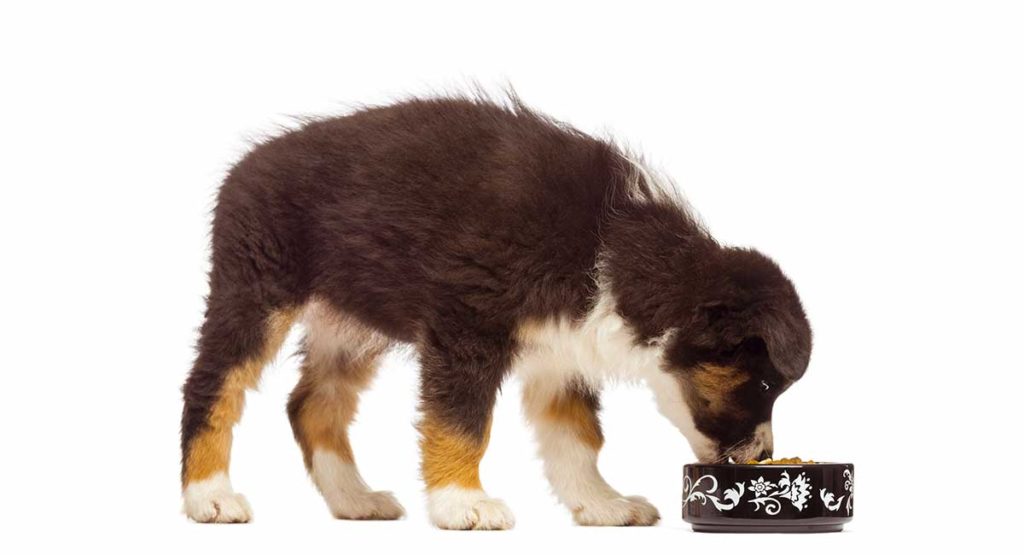 The best food for Australian Shepherd puppies offers a complete, balanced diet containing ingredients that support their active bodies and busy brains.
You will want something high in fat and protein, but relatively low in carbohydrates.
The best options will match your budget too!
With wet, dry, and specialized options like grain free, to choose from, choosing can be hard. But, we will help you pick the right food for your particular pup.
Products included in this article were carefully and independently selected by the Happy Puppy Site team. If you decide to make a purchase from one of the links marked by an asterisk, we may earn a small commission on that sale. This is at no extra cost to you.
The Best Food for Australian Shepherd Puppies
The Australian shepherd is rising in popularity.
These wonderful dogs are smart and active, with strong herding instincts and amazing rodeo skills!
This means that right from puppyhood you'll be sharing your life with a fur-covered ball of energy.
And these dogs have evolved to be hard working and hearty eaters. So, choosing the best food for Australian Shepherd puppies is important.
How Much Australian Shepherd Puppy Food Do I Need?
Here, there is no "one-size-fits-all" because different puppy foods have different ingredients and calorie counts per serving.
Begin by reading the schedule on the food packaging.
If your dog looks a little lean or is growing too quickly, then adjust the portions slightly each day until he levels out.
And remember, because puppies grow so rapidly during their first year of life, they usually need more calories and a different nutritional formula than adult dogs.
For this reason, it is important to choose a "puppy formula" food and to look for one that offers complete and balanced nutrition.
Dry Food For Australian Shepherd Puppies
Dry kibble is typically a staple in the diet of most growing puppies.
The following brands are widely regarded as some of the best foods for Australian shepherd puppy growth and development.
Blue Buffalo Life Protection Formula
The unique Blue Buffalo Life Protection Formula Natural Puppy Dry Dog Food* is a tasty dry kibble.
It's also free of by-products, artificial ingredients, and preservatives.
Midwestern Pro Ultimates
Midwestern PRO PAC Ultimates Dry Dog Food for Puppies* has a great balance of nutrients.
And it is well suited to busy, hard working breeds.
Organix Grain Free
If you are specifically looking for an organic puppy food, Organix Castor & Pollux Dry Dog Food Organic Puppy Recipe* is an excellent pick.
The recipe features free-range organic chicken, no grains, organic coconut oil and superfoods and added DHA.
Wet Food For Australian Shepherd Puppies
Wet food can be the best food for Australian Shepherd puppies. They are a great source of extra hydration and makes a tasty meal topper or treat!
Merrick
Merrick Classic Grain-Free Canned Dog Food Puppy Plate* comes in chicken, turkey, duck, or beef.
This grain-free protein-rich canned wet puppy food is a hit with puppies and their owners, with its soothing base of peas, carrots, sweet potatoes and apples.
Whole Earth Farms
Whole Earth Farms Grain Free Canned Dog Food Puppy Recipe* is a grain-free complete and balanced puppy wet food.
It features chicken and comes in a palatable loaf formula.
Canidae Pure
For a high-quality grain-free option, you could also try Canidae Grain Free Pure Food Puppy Wet Formula*.
This healthy wet food is a limited ingredient diet recipe.
Grain-free Food for Australian Shepherd Puppies
Finding the best dog food for Australian shepherd puppies can feel a bit more challenging if your puppy struggles with sensitive stomach or allergies.
If this describes your pup, these grain-free puppy kibbles are worth talking to your vet about!
Taste of the Wild
You could try Taste of the Wild Grain-Free High Protein Natural Dry Dog Food Puppy Recipe*.
Choose from salmon or bison/venison recipe and get a protein-rich, grain-free recipe enriched with vitamins, minerals, DHA, and antioxidants.
Merrick Grain Free Recipe
Merrick Grain Free Puppy Recipe Dry Dog Food* is highly rated and comes in a sweet potato-based formula.
It's gentle on your growing puppy's tummy.
Blue Wilderness Rocky Mountain Recipe
Another popular choice is Blue Wilderness Rocky Mountain Recipe High Protein Grain Free Puppy Dry Dog Food.*
It boasts a high protein content plus grain-free base.
Best Puppy Food for Your Mini Australian Shepherd
The adult standard Australian shepherd can weigh anywhere from 40 to 65 lbs.
The mini Australian shepherd, on the other hand, will only weigh between 15 to 35 lbs and the toy Aussie is even smaller, weighing just 8 to 18 lbs.
Knowing your pup's adult size is important when choosing the right puppy food for your mini Australian shepherd or toy Australian shepherd dog
Your small dog's growth will be a lot different and they'll need a different nutritional recipe.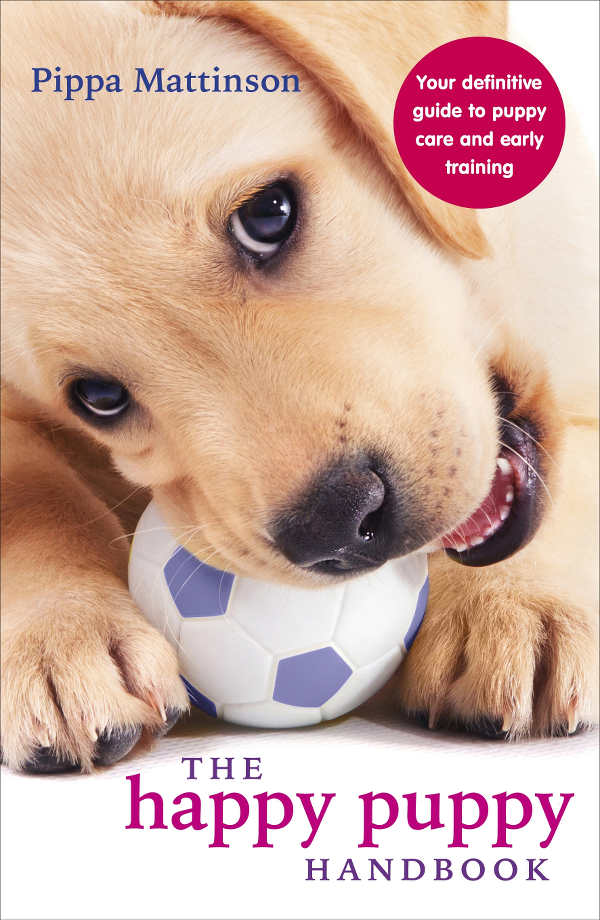 Hill's Science Diet Small Paws
Hill's Science Diet Small & Toy Breed Dry Dog Food* will meet the needs of both mini and toy Aussie puppies.
It contains high quality chicken.
Royal Canin Small/Petit
Royal Canin does a particularly good job of creating recipes for differently sized puppies.
Choose between X-small* or mini* options.
Wellness Complete Small Breed
The popular and highly rated Wellness Complete Health Natural Dry Small Breed Dog Food Puppy Recipe* is free from known allergens.
The food is also packed full of extra DHA, antioxidants, vitamins, and minerals for healthy puppy growth.
What is the Best Food for Australian Shepherd Puppies?
We hope reading through this list of the best food for Australian shepherd puppies has helped you pick out your new puppy's food!
Have we helped you choose the right food for your growing puppy? Or does your Australian shepherd pup already have a favorite?
Let us know in the comments!
Affiliate link disclosure: Links in this article marked with an * are affiliate links, and we may receive a small commission if you purchase these products. However, we selected them for inclusion independently, and all of the views expressed in this article are our own.