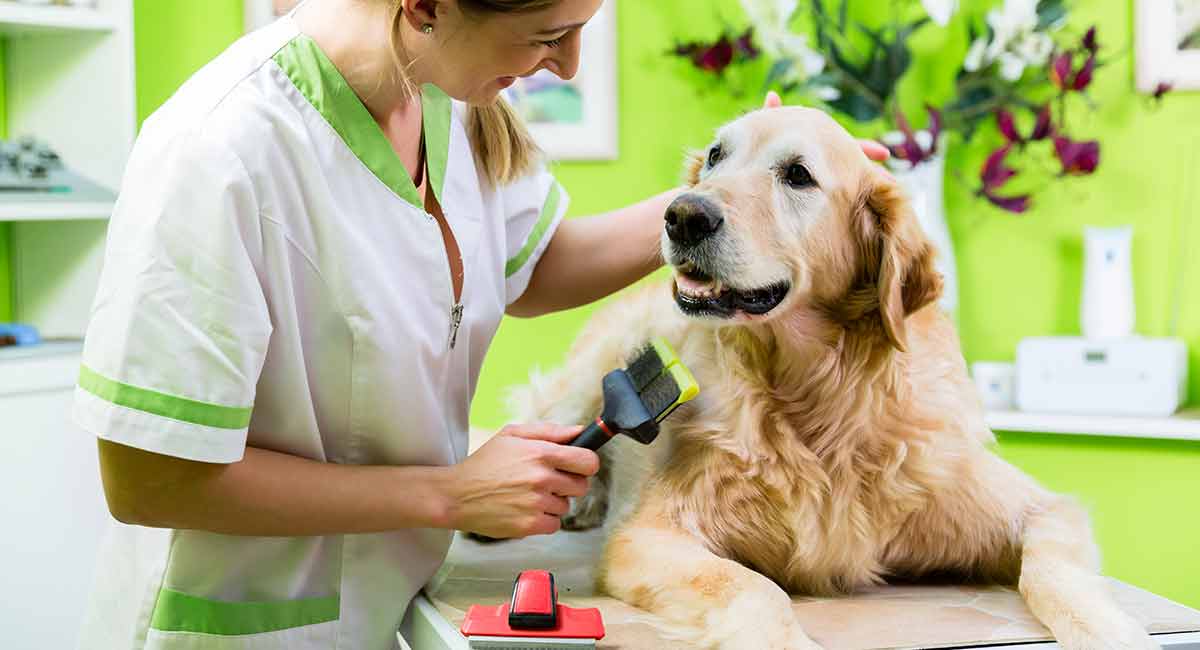 If you have landed here because you are on the hunt for the best brush for Golden Retrievers, we've prepared this special article just for you!
Choosing the best brush for Golden Retrievers can be a very personal decision that should be based on a number of different factors!
You'll need to consider the shape and size of your hands, your strength, how often you groom your Golden retriever, and what your dog's veterinarian or groomer recommends.
In this article, we'll review some of the best brushes for Golden retrievers so you can choose the perfect brush to fit your preferences, needs, and budget!
Products included in this article were carefully and independently selected by the Happy Puppy Site team. If you decide to make a purchase from one of the links marked by an asterisk, we may earn a small commission on that sale. This is at no extra cost to you.
Why Do Golden Retrievers Need to be Groomed?
Golden Retriever dogs are the third most popular pet dog in America according to the American Kennel Club.
This means there are a lot of dog lovers who are probably at home right now brushing and grooming their Golden retriever!
The truth is, these sociable, loving, happy-go-lucky pups are worth every bit of grooming time you'll have to put in to maintain their long and wavy double-layer coat.
The Golden retriever's unique coat has evolved to support their original job of hunting and retrieving (often in water) alongside their human partner.
Double Coats
The thick, double-layer coat features a shorter insulating inner layer and a longer, coarse and water-repellent outer layer.
Both layers shed continuously and will "blow coat" (do a big shed) twice per year when the seasons change.
Because you'll be grooming your Golden retriever a lot, it's something you'll want to give some careful thought to.
It may be a good idea to set up a system. As part of your system, you'll want to select certain basic supplies, including clippers, thinning shears, a pin comb, and a slicker brush.
That' why in this article, we focus on the best dog brush for Golden retrievers to help you assemble your personal dog grooming supply kit.
Choosing the Best Dog Brush for Golden retrievers
The selected brushes are the best dog brushes for Golden retrievers and come highly rated by dog owners and their pups.
Best Porcupine Brush for Golden Retrievers
A porcupine brush is considered to be one of the best brushes for Golden retrievers because it's basically a pin comb and a bristle brush all in one
The longer metal pins have rounded tips to penetrate your dog's thick outer coat and reach the soft layer underneath without scratching their skin.
Then the soft bristles can smooth the top coat and insulate the undercoat behind the combing action.
The popular and affordable Oster For Your Dog Porcupine Brush* offers a comfy ergonomic grooming experience.
The metal bristles are seamless and the cushioned pins are rounded making sure your dog's skin and hair won't be damaged in the slightest.
Le Salon Essentials Porcupine Bristle Dog Brush* is another porcupine brush that can be used for short or long-coated dogs.
The salon-quality pins and bristles will reach deep into your dog's coat to lift away debris and dirt while smoothing the hair and flushing out the fur that has been shed.
The Hybrid Groomer from Bass Brushes* is a new and unique brush for Golden retrievers and it's the versatile dual handle makes it different.
You have the option of using either the palm brush or traditional wood-handled brush, both built into the system.
Best Brush for Golden Retrievers Shedding
Most breeders, groomers, and owners agree that the hands-down best brush for Golden retrievers during "coat blow" season is a slicker brush.
The slicker brush does do a fabulous job of, well, retrieving shed hair from your dog's coat.
But it's the self-cleaning button many of these brushes offer that most dog owners really love!
The Hertzko Self Cleaning Slicker Brush* is a wildly popular self-cleaning slicker brush offering everything a slicker brush should.
The brush can gently detangle your dog's coat, remove shed hair and matting, and best of all, clean itself with the push of a single button!
Dog owners also rave about the uniquely-shaped Safari Pet Products Self-Cleaning Slicker Brush for Dogs*.
You can simply glide the bush along your dog's back without applying any pressure at all and it will lift away shed hair, debris, and dirt.
Then the bristles retract with the push of a button to clean the brush.
The Pet Portal Pro Quality Self Cleaning Slicker Brush for Dogs* is another popular self-cleaning slicker brush comes in blue/white or green/black.
You also get a free dog grooming e-book with it as well as a five-year product warranty from the manufacturer.
Best Brush for Golden Retriever Puppies
The type of Golden Retriever brush you use may change as your puppy grows up.
The best brush for a Golden Retriever puppy is typically one that is gentle on your pup's still-developing coat.
The wonderfully soothing rubber-bristled Bodhi Dog Grooming Pet Shampoo Brush* gets rave reviews from Golden retriever owners.
They claim it helps work up a good lather during bathing and effortlessly smooths out debris, dirt, and dead hair.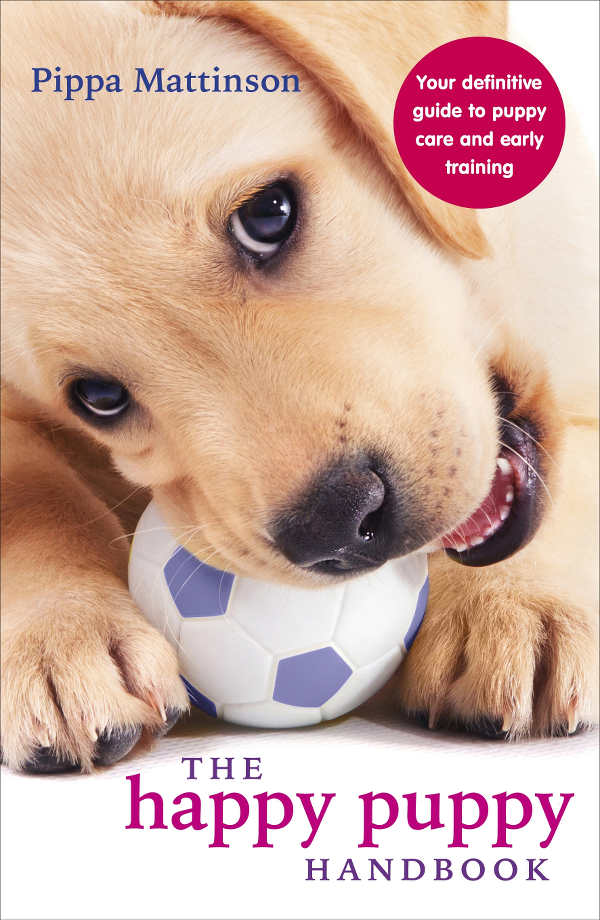 The multi-purpose Hertzko Pet Bath & Massage Brush* can be used both during bathing and on its own.
Owners say the brush is extremely gentle yet effective at removing shed, dead hair, debris, dirt, and mats.
The Four Paws Ultimate Touch Magic Coat Large Dog Grooming Gentle Slicker* is a great "first slicker brush" choice for your new puppy.
The gentle style is designed for your puppy's soft fine coat and sensitive skin and the rubber handle is ergonomic making it easier for you to hold.
Best Brush for Golden retrievers
We hope this article about the best brush for Golden Retrievers choices has helped you to pick out a great grooming brush to use for your precious new Golden retriever pup!
Please let us know in the comments if you've chosen one of these brushes we mentioned or if you have another favorite brush for Golden Retrievers!
Affiliate link disclosure: Links in this article marked with an * are affiliate links, and we may receive a small commission if you purchase these products. However, we selected them for inclusion independently, and all of the views expressed in this article are our own.
References and Further Reading
Golden Retriever Club of America