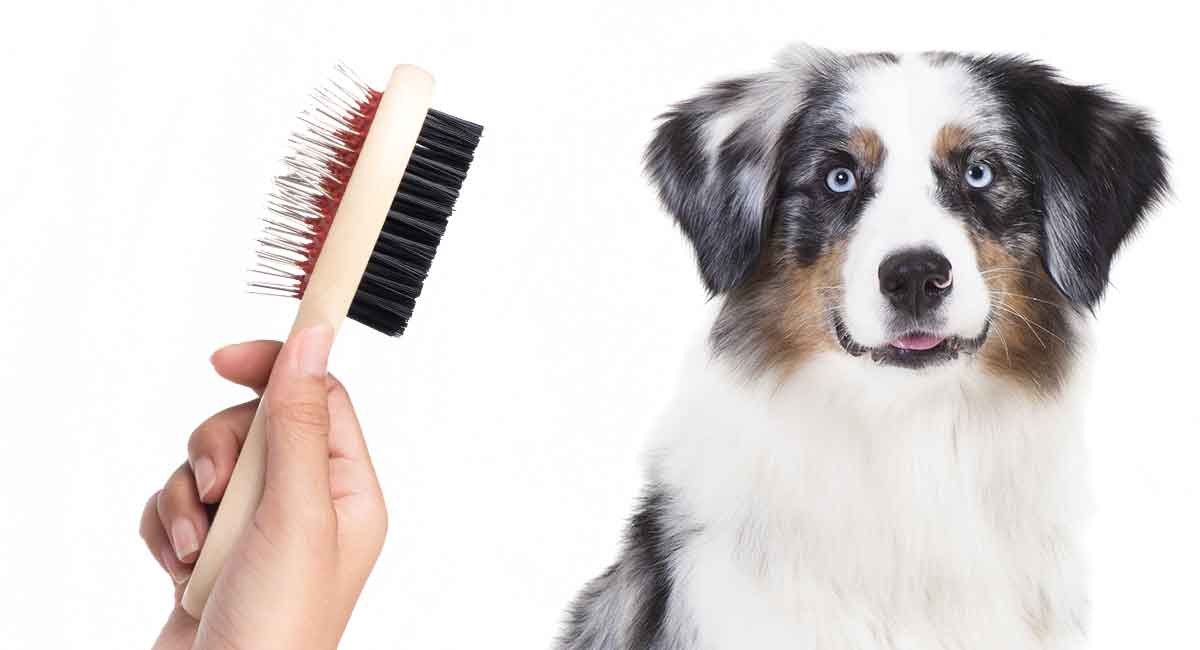 Australian Shepherd grooming is something every Aussie owner should learn. It will prevent knots that could be painful for your long haired Australian Shepherd dog. But, it will also help to control heavy shedding periods. Successful Aussie grooming requires having the right tools for the job. Today we are going to share top Australian Shepherd grooming tips, and let you know where to find the brushes that every owner needs.
Australian Shepherd Grooming
Australian Shepherd shedding level is high when compared with other breeds, and their long coats are prone to tangling, so it's an important part of their care. But, when you get to grips with it, the process can be relaxing and enjoyable! The Australian Shepherd is an engaging, popular breed. Part of the reason is how stunning this dog looks when Australian Shepherd grooming is up to par.
In this article, we'll take a closer look at this breed and provide proper grooming tips. We'll also show you how to assemble a grooming kit for your pup.
Do Australian Shepherds Need Grooming?
Every dog needs grooming regularly, but some breeds require hair care more often than others. The Australian Shepherd has a double layered coat, which is on the higher maintenance end of the scale. Your Australian Shepherd should be groomed at least once every week.
Grooming helps to remove debris and dead hair, and spreads the natural oils in the dog's coat throughout the fur, keeping it soft and silky. When your dog is shedding, you'll need to groom him more often than this to get rid of loose, dead hair and prevent matting.
Australian shepherds are all-action dogs. These pups love to play outside, especially if the game involves chasing a ball through a muddy park. With that in mind, be sure to give your dog a special grooming session when he's dry to get rid of any dirt and grime.
What Type of Fur Do Australian Shepherds Have?
The Australian Shepherd has a double coat that is designed to keep him warm in cold weather and cool during the heat of summer. The outer layer of guard hairs is straight, long and silky, lying close to the dog's body. The undercoat is thicker and softer than the guard hairs, especially around the dog's neck and trousers.
An Australian Shepherd's underfur can vary in thickness. You must keep your dog well-groomed so that the coat does not become matted and tangled.
Do Australian Shepherds shed?
Australian Shepherds are very prone to shedding. Some dogs shed continuously, while others shed twice a year heavily, during the spring and fall.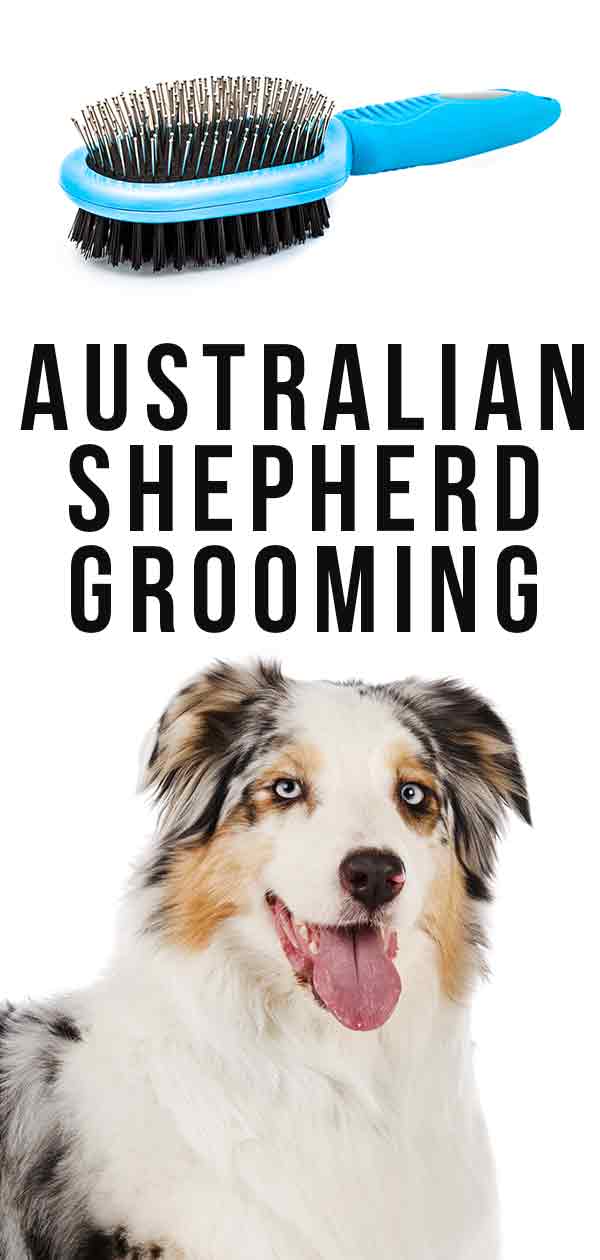 How Often Should You Groom an Australian Shepherd?
Ideally, you should groom your Australian Shepherd at least once a week. Grooming your dog's coat is extremely important for keeping his skin healthy and his body comfortable. Australian Shepherds are moderate to heavy shedders, and allowing the dead hair to accumulate will result in matting.
Removing loose, dead hair will not only stimulate the dog's skin to keep it in perfect health. It will also help the coat to protect the dog from the weather. A double coat that's properly brushed insulates the dog from both cold and heat by creating a layer of temperate air close to the animal's body while preventing heat or cold from penetrating the outer guard hairs.
Grooming During Australian Shepherd Shedding
When your Australian Shepherd is shedding, you'll need to groom him every day. Daily grooming helps to prevent mats from forming in the coat, keeps your dog comfortable and prevents your home from becoming plastered in shed dog hair.
You may find that your Australian Shepherd doesn't heavily shed if he spends much of his time living indoors. Being out of the elements and living in a warm, centrally heated house will keep your dog warm, so he won't need the heavy undercoat that an outdoor-dwelling pup would need.
How to Groom an Australian Shepherd
Aussie dog grooming can be done using a good quality slicker brush and a long-toothed undercoat rake. There are different Australian Shepherd grooming styles, but the basics are always the same. Begin brushing with the slicker brush first. Always groom your dog in the direction of coat growth, never against it.
Groom your dog from nose to tail, remembering to include his legs and his tummy. Next, use the undercoat rake to be sure that the fluffy undercoat has been groomed right down to the skin.
Comb the fur outwards and away from the skin so that you don't scratch your pet. Use your fingers to remove any tangles and mats. Smooth out the fur using the slicker brush. Finish off by using a bristle brush to lift off any remaining loose hair on the surface of the dog's coat.
Grooming the Australian Shepherd 'Trousers'
Australian Shepherd dogs have "trousers" that can become very long and fluffy. If you want to shorten your dog's trousers, use a pair of thinning scissors to carefully trim them, following the natural curve of the coat.
It's beneficial to bathe your dog once a month or so to get rid of that doggy smell that happens when the natural oils secreted by the dog's skin accumulate.
Use a high-velocity dryer to dry your dog's coat. Blow the fur in the direction in which you want it to lay, holding the dryer as close to the ends of the hair as possible, being careful not to encourage the coat to curl up. Don't run the dryer rapidly back and forth across the dog. That can cause tangling and matting to occur.
Shelandy Stepless
The SHELANDY pet hair dryer* is a very popular choice. The dryer has a four-layer noise reduction device fitted to the air inlets to prevent your dog from becoming alarmed by the noise of the dryer. You'll also get four nozzles of various sizes so that you can choose what size works best for your dog. The hair dryer comes with a 12-month manufacturer's warranty.
Double-coated dogs can take ages to dry after a bath, and it's vital that the coat is completely dry before you begin grooming. If you don't want to bathe your Australian Shepherd, you can use a waterless shampoo instead.
Wahl Natural Shampoo
We think Wahl Natural Pet No-Rinse Waterless Shampoo* is one of the best shampoos for Australian Shepherds' fur. The shampoo leaves your dog's coat smelling subtly of lavender or coconut and lime, depending on which essence you prefer. Made from naturally derived ingredients, the shampoo contains no harsh soaps or chemicals.
Australian Shepherd Grooming Tools
So, what tools will you need for your Australian Shepherd's grooming kit?
Furminator or de-shedding tool
Undercoat rake
Slicker brush
Bristle brush
Trimming scissors
All the tools we've featured in this guide can be bought online via Amazon. All you need to do is click on the in-text links to see full details on each product, read other buyers' reviews and place your order.
De-shedding Tools
A good quality de-shedding tool is vital for Aussie pet grooming when they're shedding. The go-to de-shedding tool for many Australian shepherd owners is the Furminator.
Furminator
The Furminator De-shedding Tool for Dogs* is a great choice. It will remove almost 90 percent of your dog's loose undercoat and dead hair. When ordering your Furminator, be sure to choose the long-hair version.

This tool comprises a stainless steel toothed blade that passes through the hair. Efficiently pulling out all the dead, loose fur that would otherwise finish up all over your furniture and carpets.
The Furminator has a self-cleaning button, so you don't have to resort to pulling the hair out with your fingers. Although they are great grooming tools for Australian Shepherds, they can be quite expensive.
Happy Dogz
The HappyDogz Shedding Brush* offers an alternative to the Furminator that's a little easier on your wallet. The only disadvantage to the HappyDogz tool is that it doesn't have a self-cleaning button, so you'll have to pull out the clogged hair manually.
Slicker Brush
For regular daily grooming, you'll need a slicker brush. There are quite a lot of options out there, so here are our favorites for Australian Shepherd grooming.
Pet Portal Pro Quality Brush
The Pet Portal Pro Quality Self Cleaning Slicker Brush* is a pro-grade tool that's perfect for getting rid of mats and tangles. The slicker brush has a handy self-cleaning button too. You won't need to waste time to pull hair out of the brush every time you use it.

Pet Neat Self Cleaning Brush
If you're on a budget, the Pet Neat Self Cleaning Slicker Brush* is an excellent alternative to the Pet Portal Pro. The tool has a self-cleaning option, and it's very sturdy and durable considering the price.
Bristle Brush
A bristle brush is an essential item for your Australian Shepherd grooming kit. The soft bristles are perfect for removing loose hair from the top of the coat after you've used the slicker brush. The brushes we've reviewed have pins on one side and soft bristles on the other, giving you a dual-purpose tool.
Safari Brush
The Safari Pin & Bristle Brush for Dogs* is a very popular product. The pins have rounded tips so that they don't irritate your dog's skin. The bristles move smoothly over the coat, giving your dog a gentle massage while distributing oils throughout the fur.
Halo Va
If you have a little more money to spend, you might like to treat your Australian Shepherd to the HaloVa pet comb.* The HaloVa is a superior quality brush that does an outstanding job of keeping your Australian Shepherd's coat in perfect condition.

The pins have round ends to prevent scratching, and the super-soft bristles are made from all-natural materials. The brush and the ergonomically designed handle are both made from responsibly sourced wood.
Undercoat Rake
Undercoat rakes have evenly spaced metal teeth, often in two layers. The teeth reach down into the dog's coat, gently removing mats and tangles in preparation for the de-shedding tool or slicker brush.
Pat Your Pet
The Pat Your Pet undercoat rake* has a specially designed 2-in-1 head. On one side, there are nine teeth for removing stubborn mats and tangles. On the other, there are 17 teeth, which thin the coat and kick off the de-shedding process.
The Pat your Pet tool is well-made and sturdy, representing outstanding value for money. The downside of this tool is that it's only available in one small size, which can make grooming your Australian Shepherd a long job.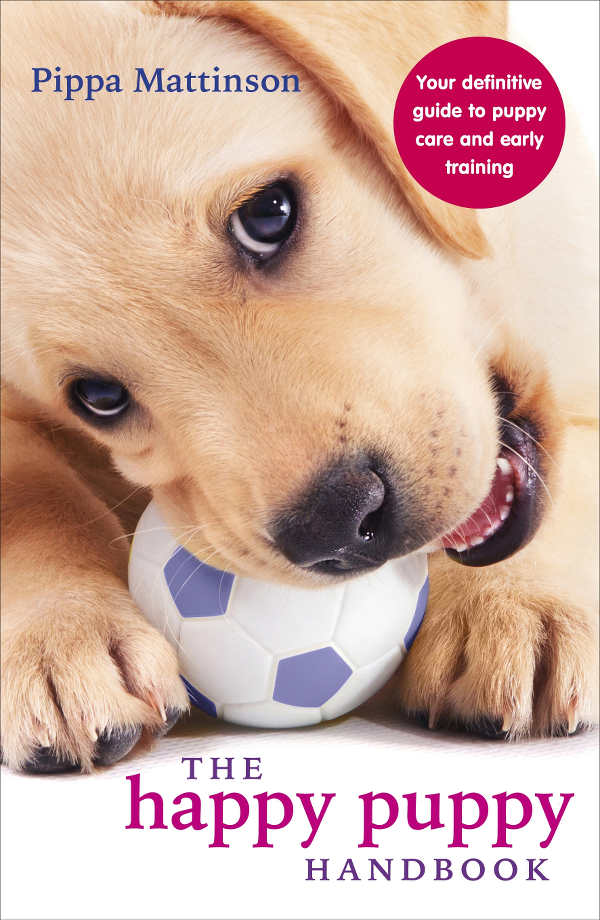 Paws Pamper
The PawsPamper extra wide undercoat rake* is built specially for larger dogs. The tool's blades are made from durable stainless steel and have sympathetically rounded edges to prevent irritation to your pet's skin.
The wooden handle has a full-tang, so you know it won't work loose. The tool is specifically designed for use on dogs with double coats, making it ideal for Australian Shepherds. In the unlikely event that you aren't happy with your purchase, the manufacturer promises a full refund.
Thinning Scissors
If you want to tidy up your Australian Shepherd's trousers, you'll need a pair of thinning scissors. The Equinox professional razor edge scissors* are a professional-grade tool that's perfect for use on your dog.

The scissors are made from high-grade Japanese steel, assuring you of a neat, clean finish without pulling on your pet's hair.
Australian Shepherd Grooming Video
For a full overview and step-by-step guide about Australian Shepherd grooming, check out this informative video.
Australian Shepherd Haircuts
Some owners opt to shave their Australian Shepherd during the summer, thinking that this will keep him cool and reduce shedding. You should never clip a double-coated dog.
Can you shave an Australian Shepherd?
It is not possible to get an Australian Shepherd with short hair and a shaved Australian Shepherd won't save you from the fur around the house. Clipping won't stop your dog from shedding; he will merely shed smaller hairs. Shaving may also prevent your Australian Shepherd's fur from growing back normally, removing the coat's ability to insulate your pet from cold and heat.
Grooming Your Australian Shepherd
Regularly grooming your Australian Shepherd is very important for keeping his skin and coat in good condition, especially during heavy shedding periods. You can bathe your dog if he's particularly mucky, or use a waterless shampoo if you prefer. Use a de-shedding tool or slicker brush to get rid of loose or dead undercoat, and finish off the job by brushing your dog with a soft bristle brush.
If you have an Australian Shepherd, we'd love to know how you groom him. Tell us about your dog, and let us in on your grooming secrets in the comment box below.
Affiliate link disclosure: Links in this article marked with an * are affiliate links, and we may receive a small commission if you purchase these products. However, we selected them for inclusion independently, and all of the views expressed in this article are our own.
Related Articles
References and Further Reading: