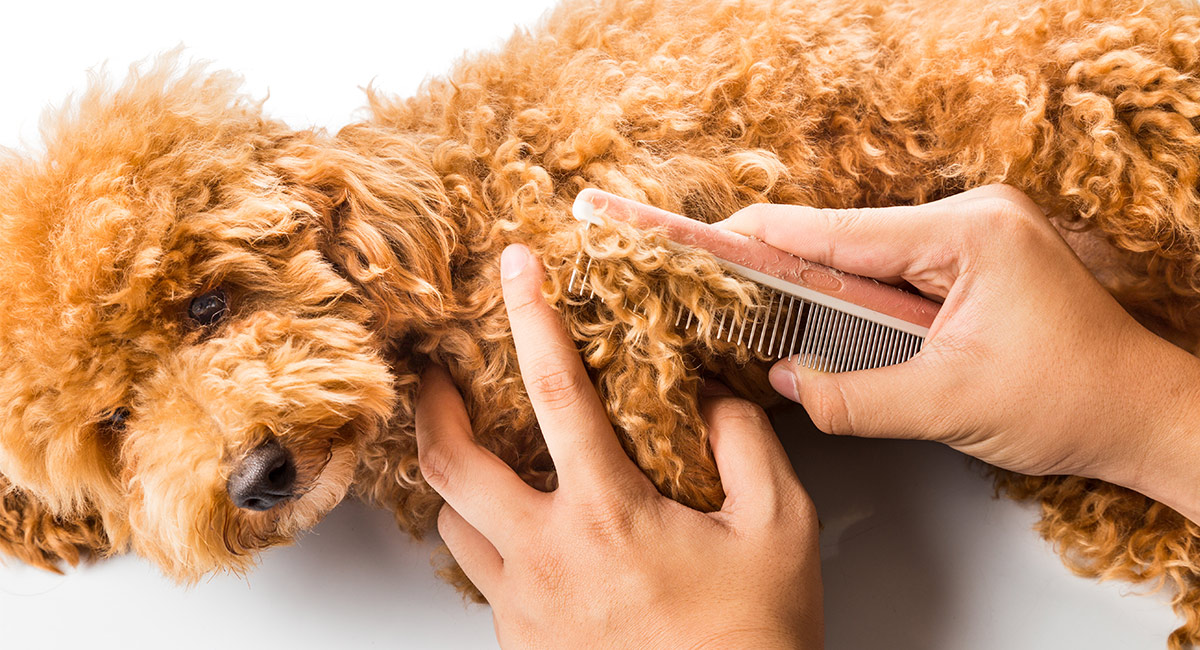 Poodle grooming can seem daunting at first, but with the right instruction and tools for the job, you'll soon find your feet. For your Poodle's safety and your sanity, it may be a good idea to start out by doing basic coat maintenance at home and take your Poodle to a professional grooming salon for more involved clips. Later, as you feel more confident, you may decide you are ready to learn to do some Poodle clips yourself.
Contents
These smart, social dogs can effortlessly make the "best dressed" canine list year after year, without even lifting a paw! But the many challenges of Poodle grooming have redirected more than a few aspiring owners to choose a lower maintenance dog breed. The truth is, keeping that lush, curly coat free of tangles and mats can be a big job.
Is Poodle Grooming Different Between The Breeds?
The Poodle first became an official American Kennel Club (AKC) registered breed back in 1887. As of today, the dog breed known as the Poodle is bred in three sizes: toy, miniature and standard, and is currently ranked as the 7th most popular dog nationwide. And their coats get a lot of attention, especially when they match a certain style.
There are several different coat clips, including "puppy," "sporting," "saddle," "English saddle," and "Continental." But since Poodles sporting different coat clips can look very different from one another, it can be quite easy to think you are looking at two totally different dog breeds rather than simply admiring two Poodles with different haircuts!
To add to the confusion, Poodles are now being crossbred with other dog breeds to produce popular so-called "designer dogs." You can get Cockapoos, Maltipoos, Peekapoos and even Shih Poos too! But beyond it all, there is still just one purebred Poodle dog breed.
The basic Poodle grooming guidelines you will read about here apply equally to all purebred Poodle dogs.
Poodle Hair Basics
Poodles are smart, active, agile, easy to train, eager to learn, outgoing and people-pleasers. They are also as close to being a non-shedding, hypoallergenic dog as any dog gets.
In theory, Poodles are the type of pet dog everyone wants! So why doesn't everyone have a Poodle? The answer is simple: their high-maintenance coat. Poodle hair is notoriously grooming-intensive.
Even if you don't go in for elaborate grooming styles, the Poodle's naturally curly fur requires near-constant brushing, clipping and trimming to maintain.
Neglect your Poodle's coat, and you could wind up at the veterinarian paying top dollar to treat painful skin infections. You could also end up with a bald Poodle, since too-long-neglected coats often have to be shorn fully (here, think "sheep") to remove all the mats and tangles without damaging the dog's sensitive skin.
Poodle Grooming Tips
These are essential facts about Poodle coats and coat maintenance that every would-be Poodle owner should know:
Poodle fur is really hair – it is softer than most dogs' fur and it grows continuously.
Puppies have very soft hair that often grows in wavy instead of curly.
Poodle hair transitions from puppy hair to adult Poodle hair somewhere between 9 and 18 months of age.
Some Poodles don't grow into their full adult coat until they reach three years old!
They do shed, but their curly adult hair traps the shed hair so it doesn't fall out. Instead, this shed hair develops into mats and tangles unless continuously groomed.
Adult Poodles have a thick, dense, coarse, single-layer coat of very curly hair that ranges from soft curls (called "curly") to near-ringlets (called "corded").
Professional grooming at least every 3 to 6 weeks is highly recommended for adult dogs.
Near-daily brushing and combing is recommended for maintenance, unless your coat clip of choice is "shaved."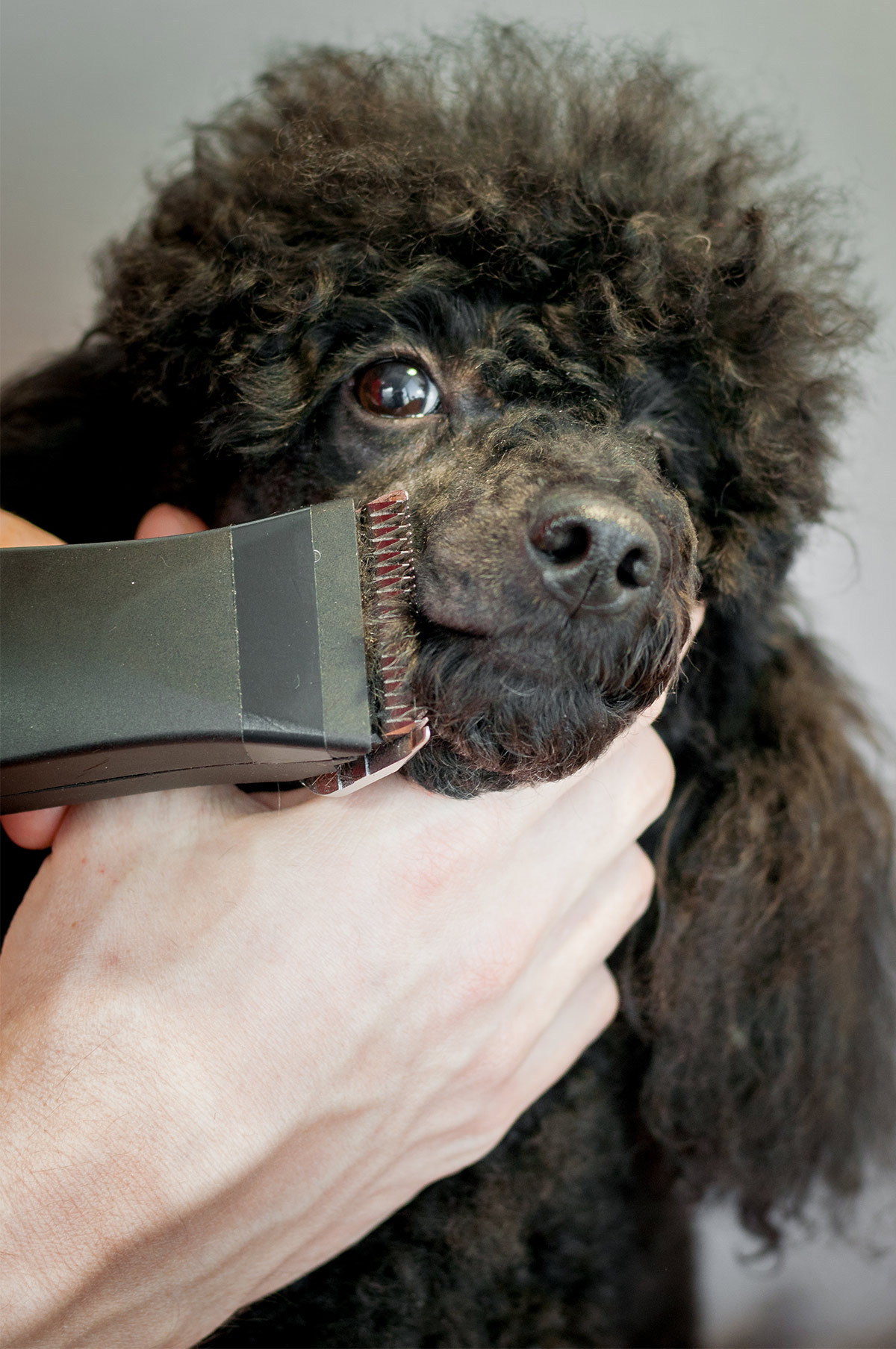 Poodle Grooming Styles
One look at a Poodle in full show coat trim, and the uninitiated will rightly wonder what practical purpose all those poufs and pompoms could possibly have! Today's show cuts are made up of nearly equal parts practical and fanciful.
The practical parts reflect a past need to keep hunting poodles visible to their owners (topknot), yet lightweight (body partially shaved) while they were working as talented hunting "water dogs." The fanciful parts owe their existence to bored French noblemen, who liked to trim their poodles' fur to look just like their own elaborate pompadours.
Otherwise, the same show and daily hair clips and grooming basics apply equally for standard Poodle grooming, miniature Poodle grooming and toy Poodle grooming.
The two acceptable grooming styles for adult Poodles (of any size) in regular class Westminster-level shows are called the "English Saddle" and the "Continental." These two styles are similar in appearance, with the latter being more heavily shaved along the hindquarters.
Luckily, in addition to these two ornate show styles, you also have plenty of other Poodle grooming styles to choose from. For example, these popular styles are easier, faster and much more practical for the modern-day Poodle's daily life.
Poodle Clips
There are several different clips you might like to try on your dog:
Puppy clip
Poodles aged 12 months or younger often wear this clip, with face, feet and tail shaved and the remainder scissor-clipped. A topknot is optional.
Lamb clip
All fur is clipped to the same short length, leaving the Poodle looking like he is wearing a warm fuzzy bathrobe….or a sheep's fuzzy wool coat.
Teddy bear clip
As the name suggests, this clip leaves your Poodle looking less like a Poodle and more like a classic teddy bear, with hair evenly clipped throughout.
Bikini clip (aka the "Miami clip")
Fur is shaved on the tail, face and feet with the remaining fur trimmed to a uniform length as desired.
Kennel clip (aka the "utility clip")
This functional working clip features a topknot and tail pouf, with the remaining fur scissor-clipped to a uniform length except for the face and feet.
Town and country clip
The belly, face, neck and feet are shaved. The remaining fur is left long.
Poodle Grooming Tools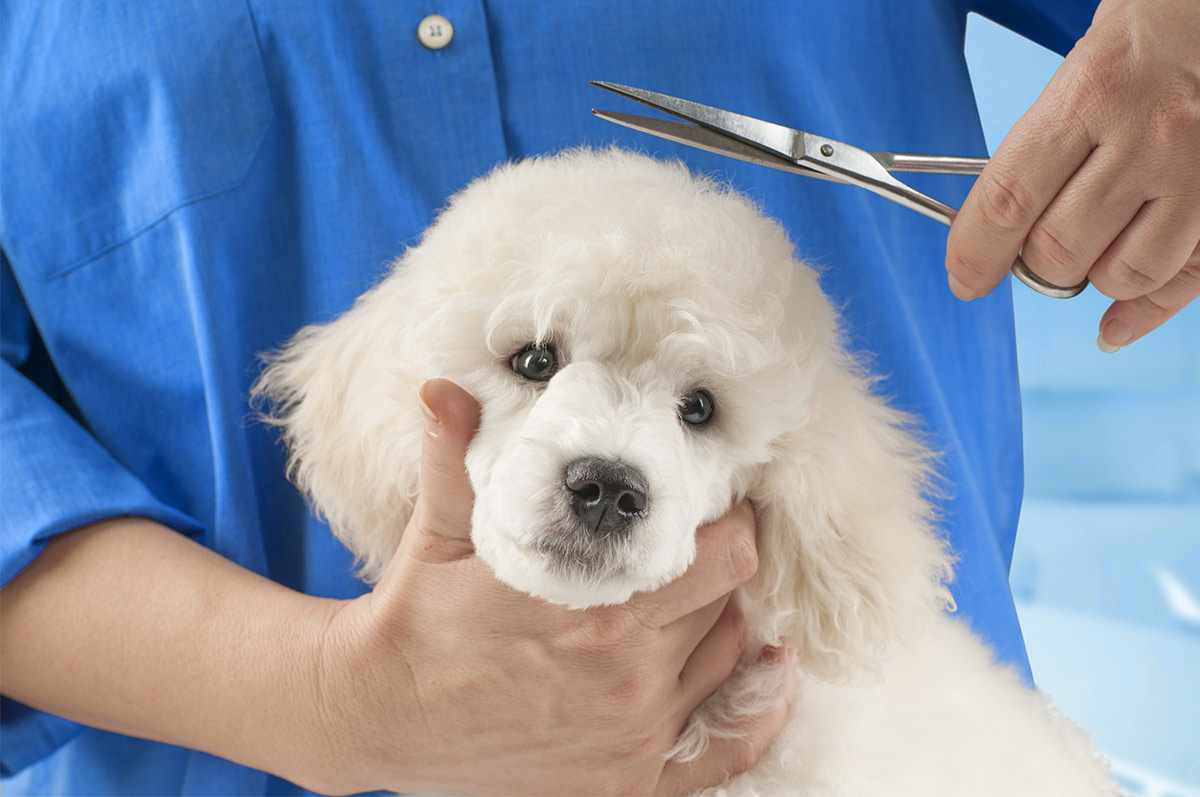 Unless you plan to show your Poodle, you don't need to go all out with fancy Poodle grooming clips. You can opt for an easier-to-maintain, straightforward clip that you can learn to do yourself, such as one of those described in the previous section here.
The same basic grooming tools are used for standard, miniature and toy Poodle grooming styles. In the same way, learning how to groom a Miniature Poodle uses the same basic set of steps as learning to groom a toy or standard Poodle.
As well, even if you plan to take your Poodle to the groomer's regularly, you will still need to acquire some basic supplies and tools for at-home coat brushing and maintenance.
Gentle dog-safe shampoo
The best kinds of dog shampoo* are hypoallergenic for sensitive skin.
Conditioner
To keep mats and tangles to a minimum invest in some good dog conditioner*.
Electric shaver with razer and comb attachments
You'll need a clipper set* to groom and trim large areas of fur.
Slicker brush
Slicker brushes* help to remove mats, tangles, shed hair. We are big fans of the hertzko slicker brush, but you can find lots more options in the slicker brush section below too.
Bristle brush
Bristle brushes* are great for grooming out tangle and attaining mat-free coat hair. This is a popular choice, but you'll find more further down the article as well.
Steel Scissors
To trim around sensitive areas and remove big tangles and mats you'll need some good Poodle grooming scissors*.
Blow dryer
A good dog hair dryer* can be great for drying hair before/after grooming as needed for styling.
Grooming table with arm attachment and noose
For your Poodle's safety, the use of a full grooming table and restraint noose* is recommended.
Best Brush for Poodles
Choosing the best brush for Poodle hair requires at least two different kinds of poodle brush, a bristle brush and a slicker brush for Poodles. The slicker brush is used first, to remove mats, tangles and shed-out hair. It is important to brush gently when you are using the slicker brush, so as not to abrade your Poodle's sensitive skin.
After all the tangles and mats are worked out, the bristle brush is then used to brush out de-tangled and de-matted hair. Here again, gentle but firm, consistent brushing will deliver the softest, smoothest coat without injuring your Poodle's delicate skin. 
Pro Quality Self Cleaning Slicker Brush for Dogs
You can buy this pro-quality, gentle slicker brush* in small/medium or medium/large sizes in green or blue. The neatest aspect of this brush is the self-cleaning button: one push and hair is ejected for fast clean up. The manufacturer includes a free e-book on grooming and a 5-year warranty.
Chris Christensen Big K Slicker Brush
This brush* is highly recommended by Poodle groomers and comes in a variety of sizes for small and large Poodles. It includes 40 percent more pins and is designed to help penetrate the deepest layers of thick, curly coats and then help shape and style the chosen clip.
Hertzko Self Cleaning Slicker Brush
This extremely popular and highly rated self-cleaning slicker brush* has a one-button eject feature that makes clean up fast and easy. The handle is comfy and anti-slip for safety and the wires are fine and bend easily to ensure your dog's skin won't be harmed.
Bristle brush for Poodles
Bristle brushes are another great choice.
GoPets Professional Double Sided Pin & Bristle Brush
This popular orange and black pin and bristle brush* is two-sided for long and short hair. The handle is made of no-slip silicone for a comfy customized fit. The bristles have rounded ends to ensure safety while grooming.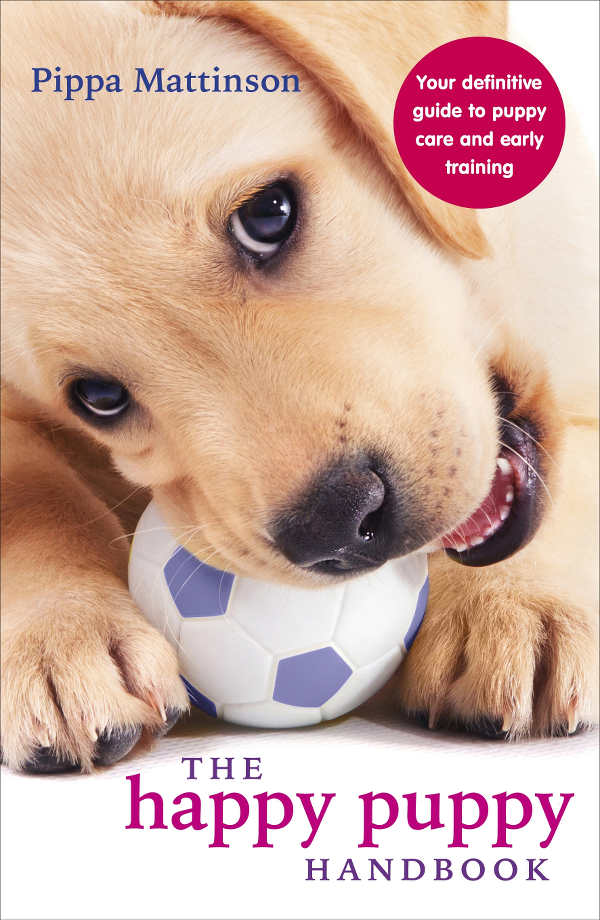 Wahl Large Pin Bristle Brush for Dogs
This soft bristle pin brush* is two-sided for short and long coats and coat areas. It works well to make the coat soft and smooth. Wahl also makes a large slicker brush* that is popular with Poodle owners if you prefer to purchase a combo slicker/bristle brush set.
Chris Christensen Oval Pin Brush
This brush* comes highly recommended by Poodle owners and groomers for its extra-long bristles with polished tips. They gently work their way down to the lowest level of the curly, thick Poodle coat.
Poodle Puppy Grooming
If you can remember back to any of your significant "firsts," such as first haircut or first dentist visit, you may remember feeling some hesitation or even outright fear. Your Poodle puppy won't feel any differently for his "firsts."
There may be curiosity, hesitation or even fear, but you don't ever want your Puppy to feel outright terror. However, for many puppies, the first visit to the groomer is the "first" most likely to provoke exactly that.
Many experienced groomers say it isn't actually the grooming itself that scares Poodle pups. It is the presentation of the grooming TOOLS. Those sharp, shiny gizmos and gadgets, some of which make super-loud noises and move in strange ways, can strike terror into even the staunchest puppy heart.
Especially when operated near sensitive areas such as eyes and ears.
So your job as official "Poodle puppy parent" will be to get your puppy ready for his first grooming session well in advance. By helping your puppy get used to the feeling of having his ears, eyes, nails, tail and teeth examined and worked on up close.
He will be much less inclined to freak out at the groomer's and risk an injury. You can also make a visit or two to the groomer before your puppy is actually ready to be groomed for the first time.
This way, your puppy gets used to the sounds, sights and smells of the grooming experience. Be sure to bring plenty of treats so your puppy associates groomer visits with tasty snacks!
Affiliate link disclosure: Links in this article marked with an * are affiliate links, and we may receive a small commission if you purchase these products. However, we selected them for inclusion independently, and all of the views expressed in this article are our own.