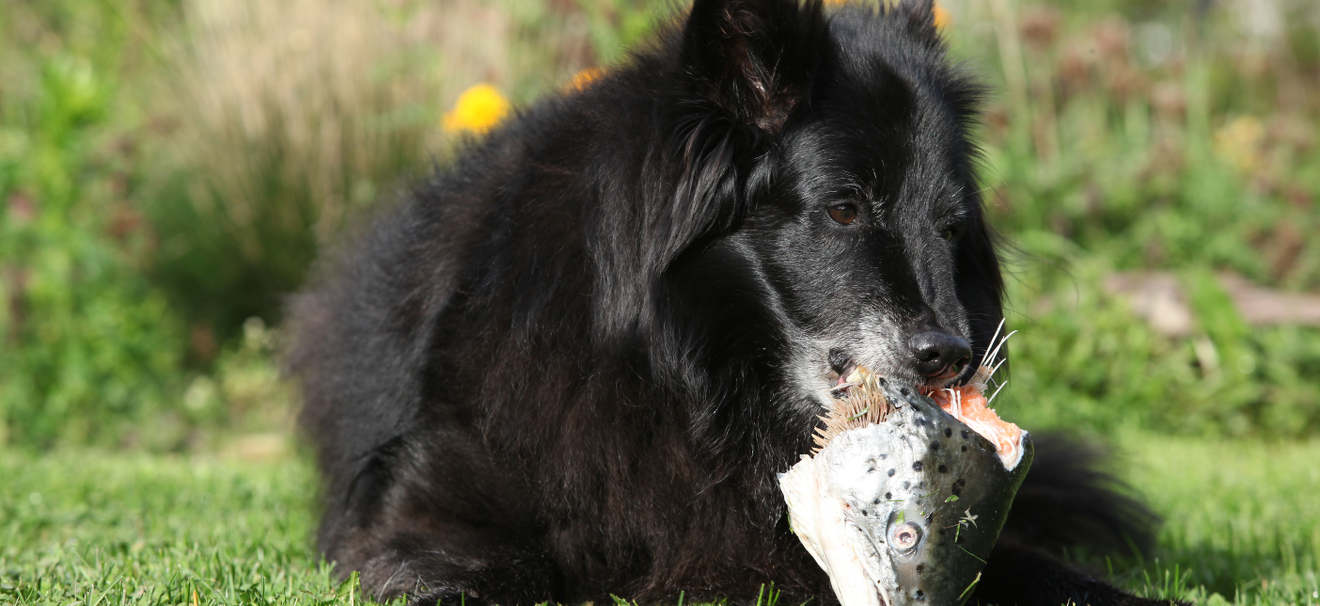 Embarking on raw feeding is a big step for most dog owners. Most of us spend a lot of time looking at the pros and cons of raw feeding, asking should we or shouldn't we. And balancing up the risks and benefits before switching to raw dog food.
But of course there is more to it than that.
If we are going to feed raw and keep our dogs healthy, we need to be able to obtain a range of good quality natural raw foods.
And we need to be able to get those foods without embarking on a military expedition.
Otherwise the whole raw feeding project becomes untenable.
Where do they come from?
In this article we're going to look at 9 great raw dog foods that are easily available to all pet owners, and that will provide your dog with a good range of nutrients.
Many of these items can be purchased from your local supermarket. Others are available from raw pet food suppliers who tend to deliver to most areas on a monthly basis.
You'll need plenty of space in your freezer so that you can stock up in advance
1. Eggs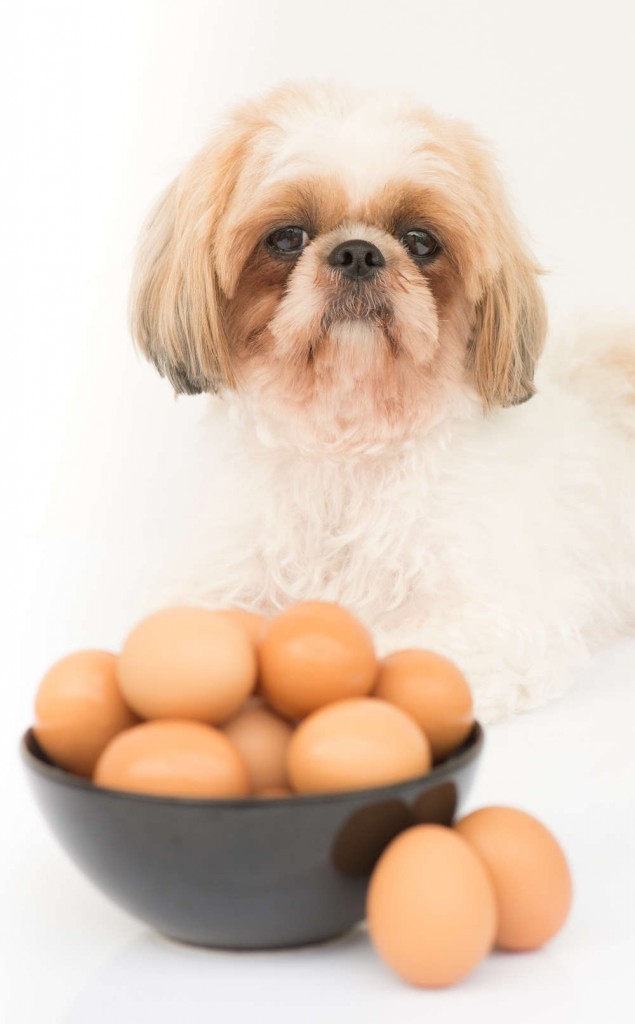 Most of us have a box of eggs in the larder or fridge.
Eggs are a great source of nutrients for our raw fed dogs, and are a firm favorite with my dogs
To begin with, some dogs need you to break the egg open for them, and even mix it up a little with a fork.
Once he gets used to eggs, your dog will be able to manage them by himself.
Some dogs eat the shell too, others will leave that for you to clear up!
2. Chicken wings
Most supermarkets do 'value packs' of chicken wings.
These are great food for puppies, and small dogs.
They have quite a lot of fat and skin on them as well as the bone your dog needs to keep his teeth clean and his gut healthy.
3. Fish
Fish are a wonderful source of nutrients. Especially if you feed whole so that the dog gets the eyes, gills, brain etc.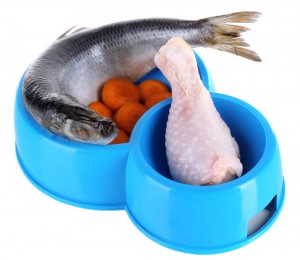 Suitable fish to feed whole and fresh are mackerel, sardines, spratts and other small fish.
You can snip off fins if you want to, but most dogs seem to naturally know how to eat a fish head first so that everything slides down nicely.
You can also feed large fish like cod, but be aware that the bones in the head of bigger fish can induce vomiting in some dogs.
If this happens to your dog, you might want to top and tail your larger fish before handing them over
4. Pigs trotters
Some butchers do still sell pigs trotters though you may need to order them in advance. Otherwise, you can purchase them from suppliers of raw meat for dogs.
Dogs really enjoy gnawing on a trotter and there is a good range of nutrients in each one. Your dog will eat everything including the hoof, bone, skin, and all the meaty goodness attached to it.
5. Lamb or beef ribs
A rib cage is a great source of pleasure for any dog. Ribs are one of the few bones you can feed from really big herbivores such as cattle.
Bigger, weight bearing bones, are a bit tough on dogs' teeth and best avoided. But rib bones are more pliable and can be consumed quite easily by most dogs.
6. Green tripe
Tripe is the stomach of herbivorous animals such as cows or sheep. Tripe was a popular source of food for people seventy or eighty years ago but has fallen out of fashion.
The sort of tripe our great-grandparents ate was white or 'washed' tripe with all the stomach contents completely removed.
Green tripe is unwashed and is a grey green color due to the remnants of the animal's stomach contents which still cling to its surface.
This makes green tripe both smelly and incredibly nutrient rich.
If you are feeding 'whole prey model' raw, it is important to feed green tripe a couple of times a week so that your dog has access to these nutrients.
7. Rabbit
A whole rabbit carcass is an ideal source of meat and bone for a raw fed dogs. The bones are small enough for the entire carcass to be edible.
Some butchers still sell rabbit, though it tends to be the domestic hutch bred variety.
If you live in the countryside you may have access to wild rabbit, which is an almost perfect food source for a dog.
Apart from the gut (which may contain tapeworms) every part of this compact animal can be consumed. From head to tail and including the paws. You can feed rabbit skinned, or in its 'jacket'.
8. Chicken backs
Similar to rabbit in proportions, is the chicken back and neck that butchers throw away after removing the breasts and legs for human consumption.
These are very cheap and popular with raw feeders and can be readily obtained from raw food suppliers in bulk.
It is important if you feed chicken backs regularly, to add some 'flesh' meat to your dog's diet as they are quite boney.
9. Heart and lungs
Another part of the animal no longer highly favoured by people, heart and lungs make great dinners for dogs.
There's no bone in them and a proportion of your dog's diet should be bone, so remember to feed with something more boney, or to alternate with bonier meals during the course of the week.
General advice
This is not a feeding guide, we'll be bringing you one of those later. These nine foods are not the only thing you can or should feed your dog. There are many foods out there that are suitable for raw fed dogs.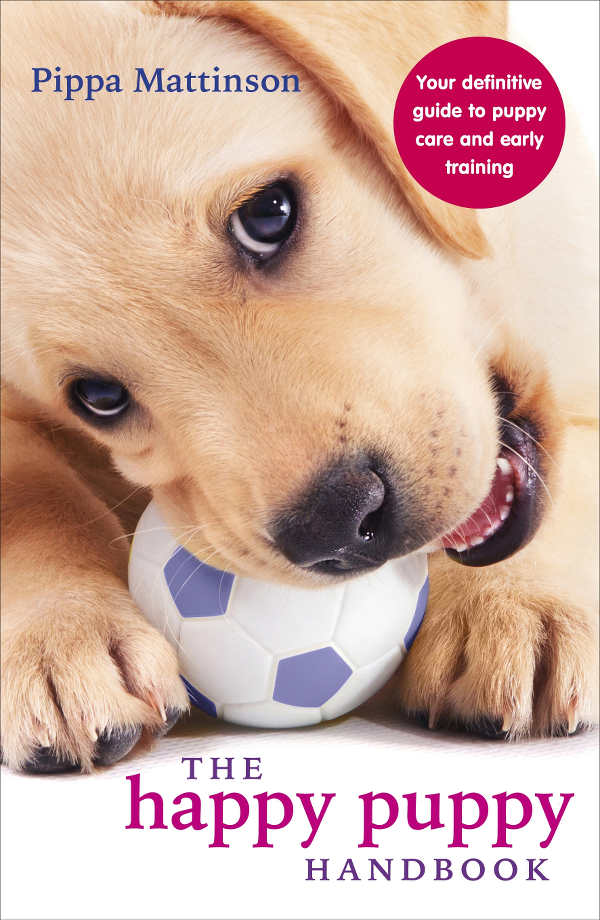 This is just to give you a 'flavour' of the kinds of food and the range of food that you can expect to feed a dog on a natural raw diet.
Many people, when first feeding raw, over-feed boneless meat such as mince or cheap cuts of steak, and underfeed bone.
One way to help you get your head around the quantities of bone a dog needs is to think about the proportions of an entire small animal. Something the size of a rabbit or chicken.
Ask yourself if your dog's dinner has flesh and bone in those sort of proportions. Think of meals as being meaty bones, rather than 'meat AND bones' and you won't go far wrong.
More information
There is a great deal more to talk about when it comes to raw dog food and we'll be looking at various other aspects of raw feeding in the weeks to come.
We'll be tackling the different approaches to raw feeding, getting supplies, the tricky 'switchover' period, quantities, proportions, balancing the diet, feeding schedules, and much more.
Here is our guide to the getting started with the basics of How to Feed your Puppy on Raw food.
If you are not sure whether or not raw feeding is for you, do check out our Pros and Cons of Raw Feeding article.
And drop back soon for more puppy care and feeding information and advice.
If you are already raw feeding, share your dog's favorite food into the comments box below!