If you are planning on getting a Pitbull, you may be interested in a rare tri color Pitbull. These dogs are starting to become very popular!
Gorgeous and unique, tri color Pitbulls are gaining more notoriety and popularity.
But what exactly is a tri color Pitbull. How do they differ from any other variety of Pitbull dogs?
In this article, we'll help you decide if this is the right dog for you.
What is a Tri Color Pitbull?
Tri color Pitbulls are a new and rare color variety of American Pitbulls and bully breed dogs.
Rather than being an entirely new color, tri color Pitbulls are a new coat pattern.
Instead of the usual one or two coat colors, these Pitbulls have three colors in their coat. The colors come in various patterns.
Breeders have been developing a wide variety of tri color Pitbulls including combinations of:
black,
white,
tan,
lilac,
red,
fawn,
chocolate,
blue,
and more!
History and Origins of Pitbulls
Pitbulls themselves have a bit of a muddled past, and are not actually a specific breed. They are an umbrella term for several related "bully" breeds.
Breeds currently considered to be Pitbulls include:
American Staffordshire Terrier,
and the American Bully.
Sometimes even the American Bulldog is included. Once upon a time, Boston Terriers and French Bulldogs were considered Pitbulls too!
Many of these varieties of dogs were originally bred to be fighting dogs, bull baiting dogs, working terriers. They were also bred as hunting dogs for large game such as wild hogs or feral cattle.
The various breeds considered "Pitbulls" are usually, squat, muscular dogs with a wide head, strong legs, and a barrel chest.
Coat and Colors Varieties
Pitbulls already come in a wide range of colors. The color of Pitbull coats can include:
black,
white,
brown,
fawn,
grey,
tan,
lilac,
buckskin,
champagne,
red,
chocolate,
blue,
and seal.
The coat patterns have been seen to include:
solid,
masked,
brindled,
ticked,
freckled,
spotted,
merle,
piebald,
and patched.
Contrasting color splashes are commonly seen on the chest, nose, face, paws, legs, and even the tail.
The most common coat color combinations found in tri color Pitbulls has tended to be combinations of black, brown, and white. However, any combination of the Pitbull colors is possible!
Tri color Pitbulls are considered rare because in general breeders have not been trying to make them until very recently.
The gene that creates the three colored coat is a recessive gene.
This means that both parents must have this recessive gene in order for any of their pups to end up with the three colored coat.
Intentionally breeding dogs with recessive genes is considered risky for a lot of breeders. It can potentially increase the risk of disease and genetic disorders.
Are Tri Color Pitbulls Show Dogs?
The United Kennel Club (UKC) was the first to recognize the American Pitbull Terrier.
However, The American Kennel Club (AKC) didn't recognize the Staffordshire Bull Terrier until 1974. To date it has not recognized the American Pitbull Terrier.
Even within the organizations that recognize the Pitbull breeds, there is still a narrow range of "acceptable" coat colors.
Tri colored Pitbulls have not to date been added to any of those lists.
With this in mind, if a tri colored Pitbull is the dog of your dreams, don't expect to be able to enter them into any shows.
Health of Tri Colored Pitbulls
Many breeders feel that intentionally breeding tri color Pitbulls is risky.
The gene that creates the tri color variation is recessive. It requires putting two parents with the recessive genes together.
Breeders' main concern is that tri color Pitbull puppies with two sets of recessive genes are at greater risk for disease and genetic disorders.
However, the tri color Pitbulls are still relatively new and rare. Therefore, there has not yet been enough time for researchers to conduct any in-depth scientific studies. Certainly these studies would help to investigate any potential health risks.
In general, you should expect the same health risks for tri color Pitbulls that you would be ready and aware of for all the Pitbull color varieties.
The most common health issues that Pitbulls face can include:
Allergies (mostly skin)
Bloat (gastric dilation)
Cancer (bladder, lymphoma, melanoma)
Cataracts
Congenital Heart Disease
Hip Dysplasia
Hypothyroidism
Remember to always refer to your veterinarian or animal health care professional with questions and concerns!
Intelligence & Training of Tri Color Pitbulls
Pitbulls tend to be very family oriented dogs, with confident and loving personalities.
Many dog lovers refer to them as the "clowns" of the dog world. They are well known for their silly and entertaining antics!
They are sweet, smart dogs who want to please their humans, and respond well to proper and consistent training.
Pitbulls, like any breed of dog, are entirely trainable with the right tools and patience!
Misbehavior from Pitbulls comes mostly from destructive chewing or dog-aggression. This can easily be mistaken for people-aggression.
History
The truth about Pitbull's history is some were originally bred to be fighting dogs.
This means that the dogs with aggression towards other dogs were favored.
However, this also means that dogs with aggression towards humans were unlikely to be kept in the gene pool. A fighting dog that attacks it's human handler isn't desirable.
While many modern Pitbulls live happy and healthy in multi-dog and multi-pet households, some do better being the only pet.
This distinction, however, should be taken on an individual basis, and not as a sweeping generalization of the breed!
Many Pitbull owners claim that Pitbulls make wonderful additions to multi-pet homes. As always, it is of the utmost importance to properly socialize your dog.
Temperament of Tri Color Pitbulls
Some breeders feel the tri color Pitbulls are calmer and have less of a prey drive than other Pitbull varieties.
The tri color variety of Pitbulls are still new and rare. Therefore, this cannot be confirmed. But, there simply hasn't been enough time to see real trends and patterns of behavior.
In general, many breeders, trainers, and dog lovers find Pitbulls undeserving of their reputation as mean, aggressive dogs!
There have been no peer-reviewed studies that concluded Pitbull type dogs to be inherently more dangerous or aggressive than other dog breeds!
In fact, a study conducted by the American Temperament Test Society placed Pitbull Terriers as the second most tolerant breed!
The Pitbull Terriers tested passed with an 86.8% rate when it came to the tests of low aggression, panic, and avoidance behaviors.
To sum up, any dog of any breed has the potential to be aggressive if not properly trained and socialized. Or if they are subject to neglect or abuse.
Is a Tri Color Pitbull the Dog For You?
So, are you still wondering if a tri color Pitbull is the right dog for you?
These lovable dogs are still in the early stages of breeding. As a result, we don't yet know if the genetics of tri color Pitbulls are risky.
You should expect the same health risks as any Pitbull, and plan to train and socialize your puppy early.
Talk to your veterinarian with questions you have about the inherent risks Pitbulls face for disease and genetic disorders!
Choosing the right breeder is very important. Good breeders will be able to tell you about the pup's upbringing. In addition, a good breeder should be happy to provide you information on the parents. You might even get a chance to meet them. Consider adopting from rescues and shelters, too!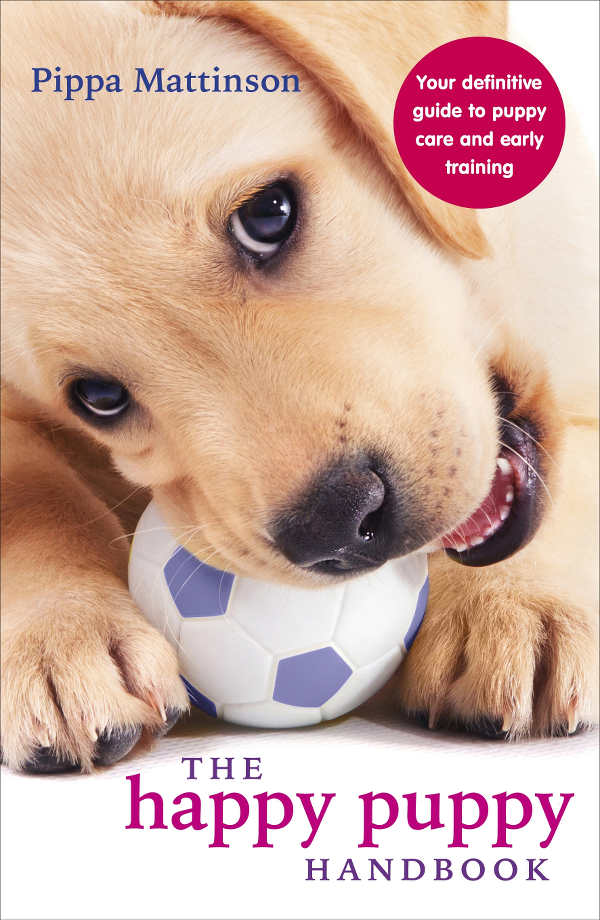 Remember to check out our other articles if you need advice on the Supplies and Equipment that Dogs Need, or if you want an in depth list of the the Best Toys for Pitbulls!
Lastly, don't forget to check out Total Recall and "The Happy Puppy Handbook" by Pippa Mattinson for great advice and tips for training your pup!
Do you have a tri color Pitbull? Let us know in the comment section below!
References
PitBullInfo.Org, "Dog Bite-Related Scientific Studies", 2019
Patronek G.J., Sacks, J.J., Delise, K.M., Cleary, D.V., Marder, A.R., "Co-Occurrence of Potentially Preventable Factors in 256 Dog Bite-Related Fatalities in the United States (2000-2009)", Journal of American Veterinary Medical Association, 2013
United Kennel Club, "American Pitbull Terrier" , Jan 2017
Coile , D. Caroline "Pit Bulls For Dummies" , April 2011
American Society for the Prevention of Cruelty to Animals, "The Truth About Pitbulls" , Oct 2013
Pitbulls.org, "A Brief History of the American Pitbull Terrier" , Feb 2012
American Kennel Club, "Breeds by Year Recognized", 2019
United Kennel Club "American Pitbull Terrier", 2017
TriLine Kennels "Tricolor in the American Bully" , 2019
Langohr, Ingeborg M., Occelli, Laurence, Dornbusch, Peterson T.,"Retinal Dysplasia in American Pitbull Terriers" , Dec 2014
Glickman, L.T., Glickman, N.W., Perez, C.M., Schelllenberg, D.B., Lantz, G.C. "Analysis of Risk Factors for Gastric Dilation and Dilation-Volvulus in Dogs" , Journal of the American Veterinary Medical Association, May 1994