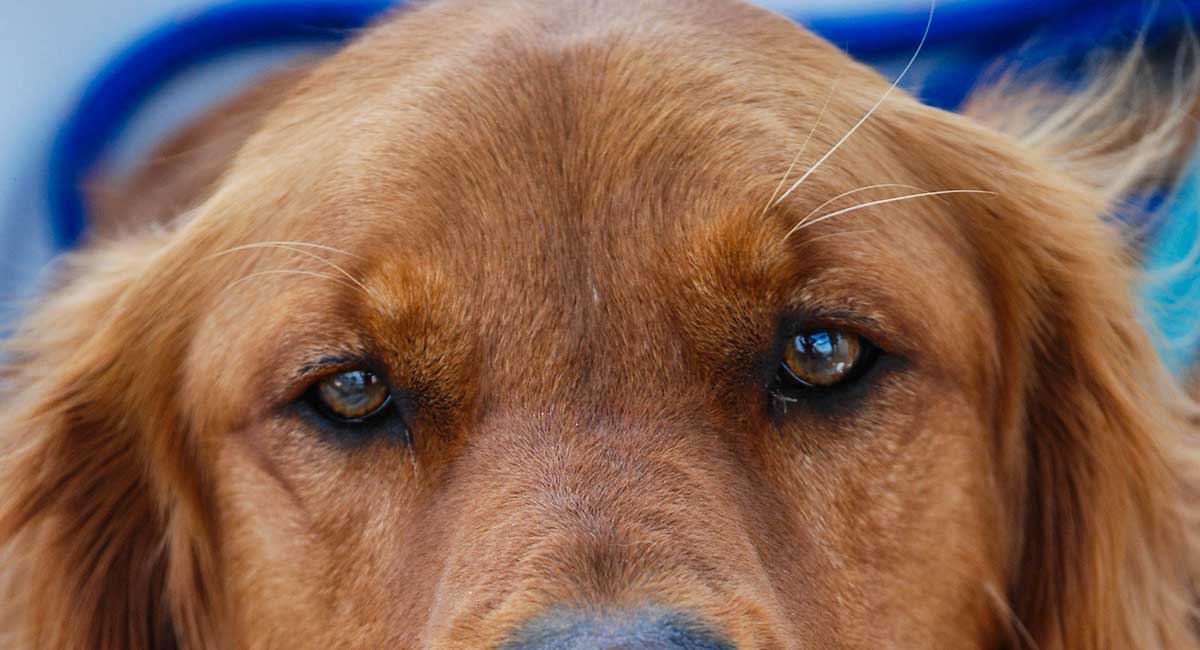 Are you interested in getting a Red Golden Retriever?
These beautiful dogs that boast a sleek red coat are the same purebred breed of dog as any other Golden Retriever.
This article will delve into the advantages and drawbacks associated with the Red Golden Retriever to help you determine if this is the right breed of dog for you.
History and Origins of the Dark Red Golden Retriever Color
The origins of the Red Golden Retriever date back to the 19th century.
Aristocratic Scottish waterfowl hunters wanted a new type of hunting dog. One that was fast, obedient, loved the water, and could tolerate cold temperatures.
There are differing accounts as to the exact circumstances of how a working dog with this mix of attributes was bred.
Some sources credit Lord Tweedlemouth, a British Lord who lived in Scotland during the mid-to-late 19th century, with mixing an Irish Setter with a Tweed Water Spaniel as the origin of the Red Golden Retriever.
Others believe a Hunting Retriever was first bred with a Tweed Water Spaniel, then one of the offspring was mated with an Irish Setter.
Additional sources believe the red coloring likely comes from the genetic background of the Golden Retriever.
One reason Red Golden Retrievers became sought after hunting dogs was because they would bring the shot bird back to the hunter without causing further damage to the bird or eating it like other hunting dogs would often do.
Golden Show Dogs versus Dark Haired Working Dogs
Despite being a purebred Golden Retriever, dark haired Golden Retrievers are not allowed to compete in kennel club shows because of their color.
Since the dark colored Golden Retriever was bred as a hunting dog, their physique is more compact and leaner.
The body of a show golden is taller, larger, heavier-boned, and fuller in the chest.
A thicker skin on the back, shoulders, and chest make the Red Golden Retriever less sensitive to abrasions than the traditional Golden Retriever.
The coat of the Red Golden Retriever is still thick and lustrous, though slightly shorter and thinner, and the tail is less feathered.
Overall the physical differences are slight. The major difference between the traditional Golden Retriever and the Red Golden Retriever is their color.
The Cream Golden Retriever
You might have seen lighter-colored Cream Golden Retrievers with fur that is a very pale shade of gold that may appear almost white- although white does not genetically appear in the breed.
There are some unscrupulous breeders who would like you to think that Cream Golden Retrievers are extremely rare, but this is not true.
If you see listings for "rare white European Golden Retrievers" or "Platinum Imported Golden Retrievers,"
This is a marketing ploy used to charge higher prices for a Golden Retriever with a lighter colored coat.
Health of the Cream Golden Retriever
The color of a Golden Retriever doesn't determine its health, susceptibility to disease, or life span.
The dog's health is dependent upon its bloodlines and the care it receives.
A Cream Golden Retriever is not healthier than any other Golden Retriever, although this is another claim you might hear from someone who is breeding them.
Unfortunately when a breeder advertises that Cream Golden Retrievers are healthier than other colors of the breed, this is often an indicator that the opposite is true; so be skeptical of these claims.
There are good breeders in the U.K. who specialize in the Cream Golden Retriever, however, most of them don't ship their dogs to the U.S., where the cream color is often associated with puppy mills.
Red Golden Retriever Appearance
This large dog breed is powerful with an athletic build.
The Red Golden Retriever has a notable red hue. They are sometimes mistaken for an Irish Setter for this reason.
The dark red color can range from a deep rust color to a bright vibrant red.
Their thick fur coats are long and tapered to the ends of the body.
Double-layered fur coats allow them to keep warm in extreme climate conditions, as the outer layer of fur repels water.
A male will weigh between 65 and 75 pounds and stand 22 to 24 inches.
The female Red Golden Retriever will be slightly smaller, weighing between 55 to 65 pounds with a height ranging between 20 to 22 inches.
Red Golden Retriever Temperament
Fun-loving, smart, loyal, and devoted are some of the qualities that make this breed so lovable.
Gentle and trustworthy, Red Golden Retrievers are unlikely to be unreliable or unpredictable under any circumstances.
They have expressive faces and body language that is easy to interpret.
They enjoy human company a lot and when it comes to children, they're cautious and gentle.
Red Golden Retrievers are likely to make friends with strangers when out on walks and will also get along well with other dogs.
This breed loves to entertain and they can be comical with a mischievous streak.
The only real downside to the Red Golden Retrievers' temperament is that they really enjoy a lot of attention.
Sometimes this attention-seeking quality can make them quite needy and if they're ignored they can become sulky.
Red Golden Retriever Intelligence
The Red Golden Retriever can be a bit less sociable, but more intelligent than the Yellow Golden Retriever.
This high level of intelligence allows them to comprehend their surroundings, making them adaptable to both country and city living.
An innate intellect and historical working background makes them good candidates for roles as assistance and therapy dogs, search and rescue dogs, and drug and bomb detection work.
Breed Popularity
With its beautiful flowing coat, friendly demeanor, and kind, gentle face, it's not surprising that the American Kennel Club lists the Golden Retriever as the third most popular breed in the U.S.
While Golden Retrievers are not ranked quite as highly in the UK, there are indications that their popularity is on the rise, with some polls ranking them as high as the seventh most popular breed.
While you will find websites that claim the Red Golden Retriever is becoming increasingly popular and others that say it's the cream color that's in vogue, it really comes down to a matter of personal preference.
The only thing that's certain is that all Golden Retrievers are highly sought after as pets everywhere.
Red Golden Retriever Grooming
One downside to the breed is that they are quite high maintenance when it comes to grooming.
Their beautiful, thick, dense fur sheds a lot throughout the year. Expect to find hair on your hands, clothes, and upholstery.
Brush their coat daily if possible, especially during the spring and fall when they'll shed in even larger amounts.
Regular use of an undercoat rake should improve shedding significantly.
Red Golden Retrievers can be prone to ear infections.
Inspect their ears regularly when petting them by turning the ears over and looking inside.
Healthy ears will be pinkish in color with smooth inner skin.
If your dog scratches their ears or shakes their head, these are signs that they may have an ear infection.
Red Golden Retriever Training
Red Golden Retrievers are relatively easy to train as they possess high levels of obedience.
It's best to start training as early as possible using only positive methods.
Creating a regular routine is important.
Their working dog heritage means they excel when they feel they have a job to perform and they're always happy to please their trainer.
Red Golden Retriever puppies love to bite and nibble when given the chance.
Make sure you have a toy or something appropriate for him to chew on and then give him a reward for his good behavior afterwards.
Red Golden Retriever Activity
The Red Golden Retriever is extremely agile and a natural swimmer.
They love to play fetch and require lots of activity and daily exercise.
As long as they get enough exercise they will settle down and relax in the home, especially as they get older.
Red Golden Retrievers are better able to adapt to being outdoors than other Golden Retrievers, but will also relax into being indoors.
The Red Golden Retriever is typically more muscular and active than the yellow Golden Retriever.
If you're looking for a companion for running or hiking, a Red Golden Retriever could be your new best friend.
Cancer in Golden Retrievers
Unfortunately, studies have found the Golden Retriever to be at an increased risk for cancer compared to other dog breeds.
This study of dogs in Denmark puts the Golden Retriever mortality rate at 14.5%, while other findings believe that number to be considerably higher.
The two most common types of cancer in the Golden Retriever are hemangiosarcoma, a cancer of the blood vessel walls, and lymphoma.
Whether or not the dog has been spayed or neutered seems to also indicate a higher risk for developing cancer, particularly if the operation has been done when the dog is younger than one year old.
The fact that dogs in the U.S. are neutered at a younger age and that they develop cancer at a higher rate than those that are European-bred may be a key to understanding the etiology of cancer in canines.
Lifetime Golden Retriever Study
The Morris Animal Foundation started the first lifetime study of 3,000 purebred Golden Retrievers from all over the U.S. in 2012 to review the health and environmental factors of the breed.
Over 2,000 veterinarians are involved in this study and will perform annual physical exams in which they'll collect samples for analysis.
This ongoing study will run from 10 to 14 years and hopes to discover potentially variable risk factors for the high rate of cancer and other diseases in Golden Retrievers as well as other dog breeds.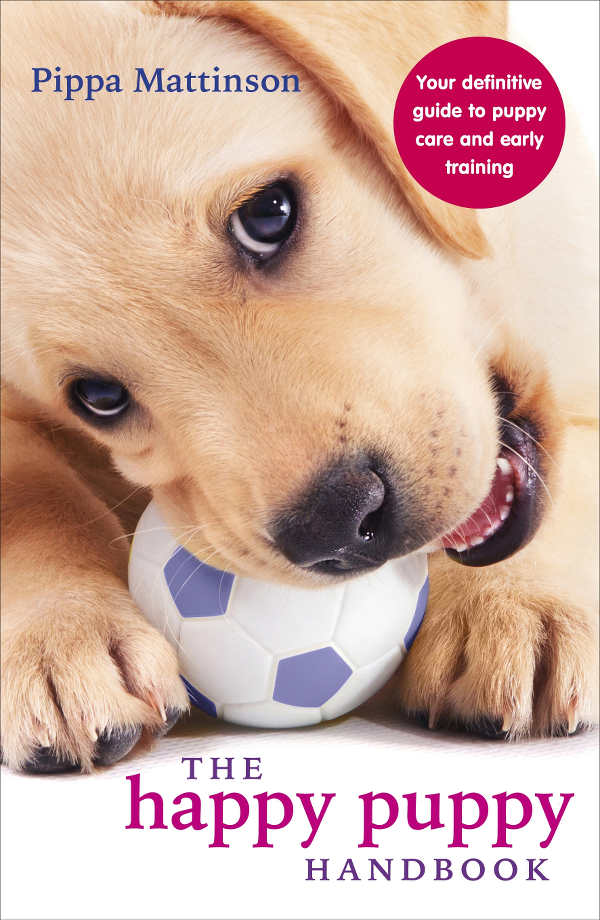 Reducing Cancer Risk in your Red Golden Retriever
As inflammation promotes the risk of cancer, it's important to feed your dog an anti-inflammatory diet that avoids processed grains, starchy vegetables, and fruit with fructose.
Instead opt for real, whole ingredients that are high in quality protein and healthy animal fats.
Keep your dog away from lawns and plants that have been sprayed with pesticides and herbicides and reduce his exposure to other toxins.
Also, ensure that he gets plenty of exercise.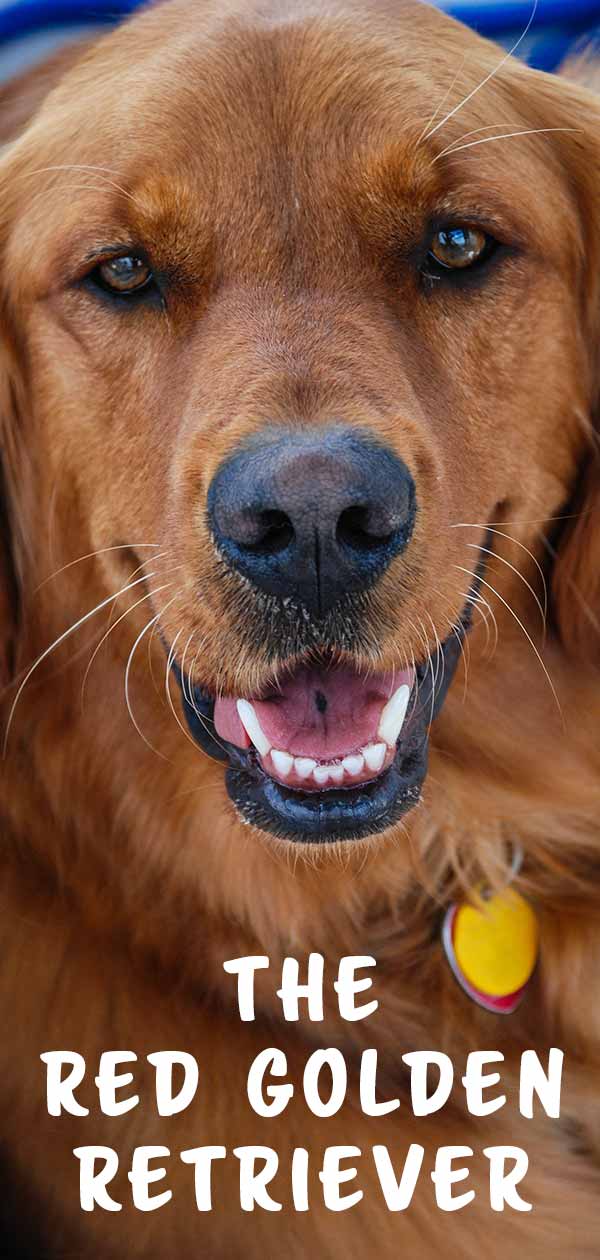 Other Red Golden Retriever Health Issues
Genetic elbow deformities, hip dysplasia, and eye problems are other health problems commonly associated with the breed.
Progressive retinal atrophy is a late-onset inherited eye disease that has symptoms appearing in affected dogs at 4 to 5 years of age.
Night blindness and loss of peripheral vision often develops into complete blindness.
This study shows that concentrated breeding to produce various body structures and behaviors of dogs to suit human demand has inadvertently produced unwanted traits and diseases like hip and elbow dysplasia.
Hip dysplasia is a serious condition that causes severe pain for the dog, making it difficult for him to do normal activities.
It's characterized by excessive slackness in the joint shallowness of the hip socket joint.
The average lifespan of the Red Golden Retriever ranges from 10 to 12 years.
Red Golden Retriever Puppies
A Red Golden Retriever puppy will have all of the same lovable attributes as a traditional Golden Retriever.
At this young age it may be difficult to tell what color their fur will become.
The best way to identify a Red Golden Retriever is to look at the ears.
This will be the color of the coat when they are older.
Keep in mind that it's not the color of the breed that will determine its health, temperament, or longevity, but the care the Red Golden Retriever breeder has taken.
Do your homework and make sure you get your puppy from a certified breeder.
Reputable Red Golden Retriever breeders will have documentation and medical history for their puppies.
Check out these links if you're wondering what to name or feed your new Red Golden Retriever puppy.
References and Further Reading
The Happy Puppy Site

The Kennel Club UK

American Kennel Club

The Morris Animal Foundation

Golden Retriever Club of America

Kent, MS, et al, "Association of cancer-related mortality, age and gonadectomy in golden retriever dogs at a veterinary academic center (1989-2016),"

US National Library of Medicine

National Institutes of Health

, 2018

Proschowsky HF

, et al, "Mortality of purebred and mixed-breed dogs in Denmark,"

US National Library of Medicine

National Institutes of Health

, 2003

Clifford, CA, et al, "Treatment of canine hemangiosarcoma: 2000 and beyond,"

US National Library of Medicine

National Institutes of Health

, 2000

Thamm, DH, et al, "DNA Repair Deficiency as a Susceptibility Marker for Spontaneous Lymphoma in Golden Retriever Dogs: A Case-Control Study,"

The Public Library of Science, 2013

Torres de la Riva, G., et al, "Neutering Dogs: Effects on Joint Disorders and Cancers in Golden Retrievers,"

The Public Library of Science, 2013

Downs, LM, et al, "A Frameshift Mutation in Golden Retriever Dogs with Progressive Retinal Atrophy Endorses

SLC4A3

as a Candidate Gene for Human Retinal Degenerations,"

The Public Library of Science, 2011

Fealey, MJ, et al, "Genetic mapping of principal components of canine pelvic morphology,"

Canine Genetics and Epidemiology

, 2017