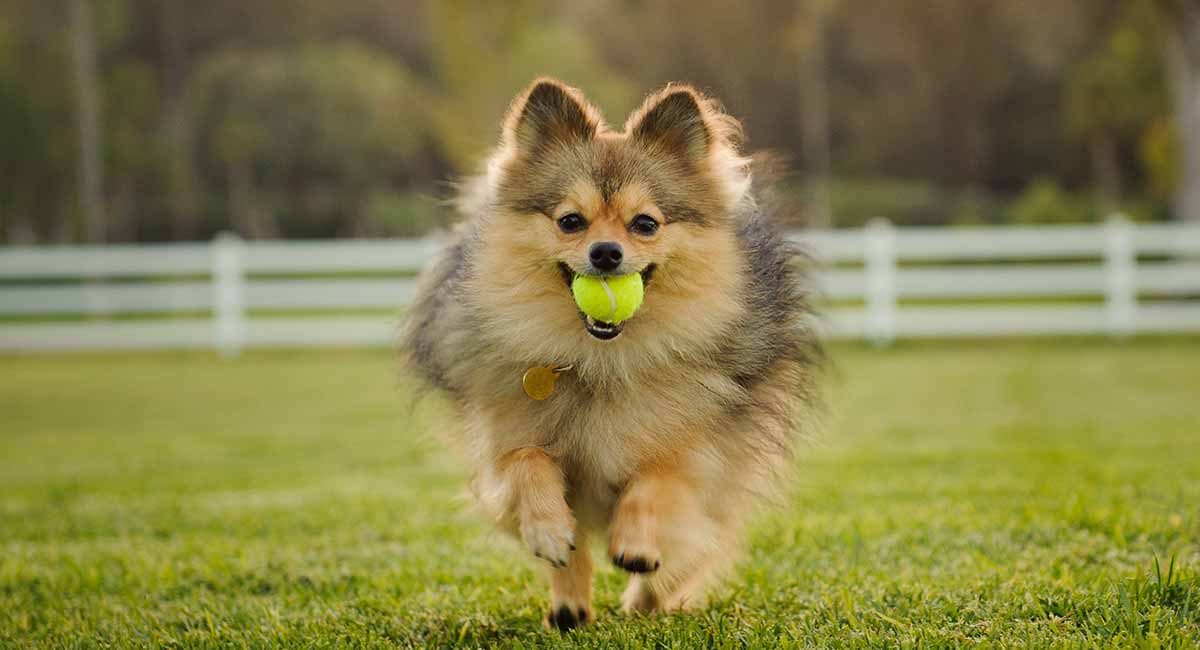 Welcome to our complete guide on the Pomeranian temperament!
The adorable, fluffy Pomeranian is instantly recognizable. Their tiny stature and fuzzy coat have made them increasingly popular over the years for those looking for a cute companion.
Their small size makes them suitable for even the smallest homes. And many dog lovers are instantly won over by their fox-like faces.
The Pomeranian is often praised as the perfect family dog. But how true is this claim?
This little dog's stature makes them seem ideal for many homes. But how does Pomeranian temperament play into things?
Can the Pomeranian be aggressive? How are they with other dogs? Are they good with children?
Before you bring a dog into your life, it is important to answer these questions. That is why we created a complete guide on the Pomeranian temperament for you.
The Typical Pomeranian Temperament
Pomeranians are typically considered bold, hyper, and lively. They might be small dogs, but they often think they are ten feet tall.
They tend to be very excitable and "yappy." While they are small, they love to run around and play.
Regular exercise can cut out some of the excitableness and barking. But it is important to remember that being excited is in this dog's nature.
While it is possible to train out some of the negative aspects, such as jumping on people and barking, it is not possible to completely get rid of the excitability.
These dogs are often alert and curious. They love watching the world go by and will often alert you if they see someone approaching your home.
They can make wonderful watchdogs. But, for obvious reasons, they will not be able to fend off intruders themselves.
Pomeranians are very people-centered dogs. They will gladly follow you around all day and sit in your lap. They will attempt to be the center of attention.
Of course, this people focus also means that they can be prone to separation anxiety. It is important to teach them to be alone even if you are happy to carry them around all day.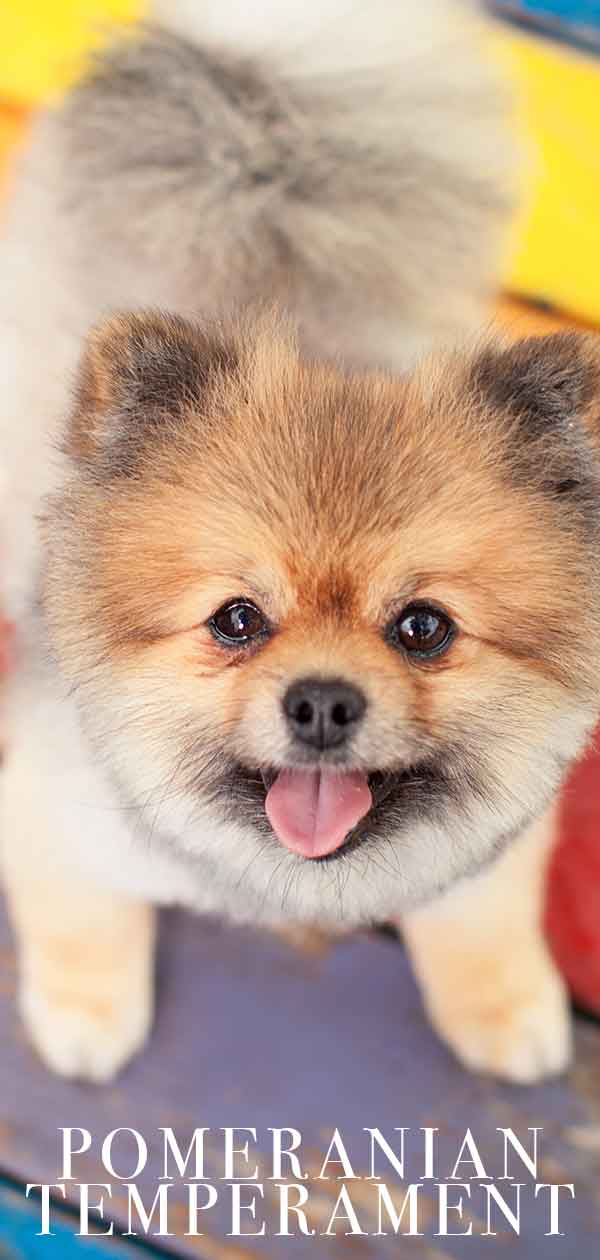 Pomeranian Training and Socialization
Pomeranians are smart and need mental stimulation in order to remain happy and healthy.
If they are not given something to concentrate on, they will often attempt to make their own fun.  Which often involves inappropriate chewing and destructive behavior.
Despite their smarts though, Pomeranians are difficult to train.
They can be stubborn.
Pomeranians are not naturally friendly towards strangers and can be quite overbearing. It is important to socialize them properly. Or you might be in for two hours of barking every time you invite someone over.
These small dogs can also be possessive of their food, toys, and people. They are known to guard what they consider "theirs."
While we can't completely predict the temperament of a dog based on their breed, we can give you a general idea of what Pomeranian temperament is usually like.
Pomeranian Temperament and Training
Pomeranians are not easy to train in the traditional sense.
They are smart dogs and can learn many commands. It does not take them long to figure out what you want them to do. But it is actually convincing them to do it that is the hard part.
Pomeranians are very people-focused and food-driven, so praise and treats can get you a long way.
Consistency is key. You should train your Pomeranian daily.
Stick At It
Often, ignoring your Pomeranian is best if they begin barking or doing other inappropriate behavior to get your attention or earn treats.
Training sessions should be kept short and sweet. If possible, we recommend training your Pomeranian multiple times a day.
Many Pomeranian owners describe something "clicking into place" when it comes to training their Pomeranian.
One day, their dog didn't seem to get it at all. But, the next, their dog suddenly knew exactly what to do.
Once basic obedience is learned, it is important to teach your Pomeranian to walk on a leash and come when called.
Importance of Basic Commands
These dogs are vulnerable to attacks from wild animals and other dogs. Even birds of prey have been known to attack Pomeranians.
Teaching them these basic commands can help them stay out of danger and prevent them from wandering too far.
Because Pomeranians often learn commands quickly once they get going, you should consider getting them involved in a canine sport.
This will keep their mind active and prevent them from regressing on their training.
Pomeranians are particularly suitable for agility since they love to run around and challenge their mind.
Is the Pomeranian Temperament Friendly?
Pomeranians are often described as "people-centered" dogs. But that phrase isn't completely correct.
Pomeranians love "their" people, but don't necessarily get along with strangers or even other family members.
Some Pomeranians attach themselves to one specific person and follow them around insistently.
They might completely ignore other members of the household. And might even growl at them if they try to come in between them and "their person".
Other Pomeranians enjoy the attention of everyone in the family. They don't really mind who they are with as long as someone is with them.
But, even these more outgoing Pomeranians are likely to be aloof to strangers and those outside of their household.
It is extremely rare to find a Pomeranian that is naturally friendly with everyone it meets.
Early socialization is extremely important. Your Pomeranian should be introduced to a variety of people in a variety of places. They should be taught that strangers aren't scary.
The more your Pomeranian is around others, the more likely they are to accept outsiders into the home.
If trained and socialized properly, Pomeranians can be friendly outgoing dogs.
Is the Pomeranian Temperament Aggressive?
Pomeranians aren't usually thought of as aggressive. However, they can exhibit some aggressive tendencies that might surprise their owners.
Higher energy levels correlate with a high probability for aggression among dogs, which would include the Pomeranian.
These dogs can also be quite possessive of attention. They want to be the center of attention. And some might become aggressive if attention is being paid to another person or dog instead of themselves.
Pomeranians who are particularly attached to a person might guard them against others. Which can prompt them to become aggressive.
If you have a Pomeranian that guards its food bowl, you may find reading up on resource guarding useful.
Training and Early Socialization Can Prevent Aggression Problems
The more your Pomeranian learns to be alone and is introduced to a variety of people, the less likely they are to feel the need to guard a family member. Or to seek out attention aggressively.
While the Pomeranian can have some aggression problems, these are usually correctable and can be prevented through proper training and socialization.
Do Pomeranians Like Other Dogs?
Whether or not a particular Pomeranian gets along with other dogs depends on their personality and training.
Because Pomeranians can be possessive of what's theirs, they can be aggressive towards other dogs. For example, if they think they're going to steal their food, toys, or the attention of their humans.
Some over-bonded Pomeranians can be aggressive towards dogs who approach their owner.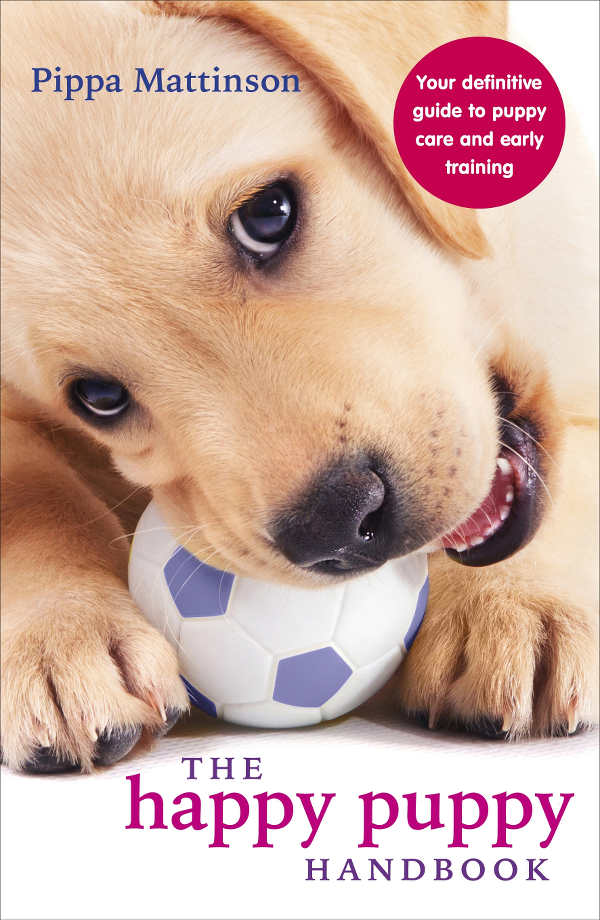 However, this possessiveness and guarding behavior should not be a problem if your Pomeranian has been properly socialized and trained.
Most Pomeranians get along fine with other dogs and do well with dogs of the same and opposite sex.
Unlike many breeds, the Pomeranian does not generally show aggression towards dogs of the same sex. Male Pomeranians are perfectly fine living in the house with another male.
With that said, it is still important to properly introduce the dog into your home whenever you adopt a new addition.
Natural Instincts
While the Pomeranian might look cute and tiny now, they are descended from the hardworking Spitz dogs of the Arctic regions.
It was only recently that the Pomeranian became as small as it is in modern times. As late as 1767, the Pomeranian was much larger in size and likely weighed around 30-50 pounds.
However, Queen Victoria established her own Pomeranian kennel and successfully decreased the breed's size by 50% in her lifetime.
It is important to keep in mind that the Pomeranian only recently became small. So, much of the Pomeranian temperament and instincts are that of a larger, working dog.
The Pomeranian has fierce guarding instincts and make excellent watchdogs. While they can no longer neutralize a threat themselves, they will definitely let you know if someone is coming to the front door.
The Pomeranian can exhibit these same guarding instincts around their food, toys, and family members. Early socialization is important to keep these instincts from getting out of hand.
Does the Pomeranian Temperament Make A Good Family Dog?
Pomeranians can make great friendly dogs. With the right socialization and training, the Pomeranian can make the perfect pet for most families.
However, you should not get a Pomeranian if you have small children. Their small size makes them particularly vulnerable to accidental harm from children.
Are you thinking of getting a Pomeranian? Let us know how you get on in the comments below!
References and Resources