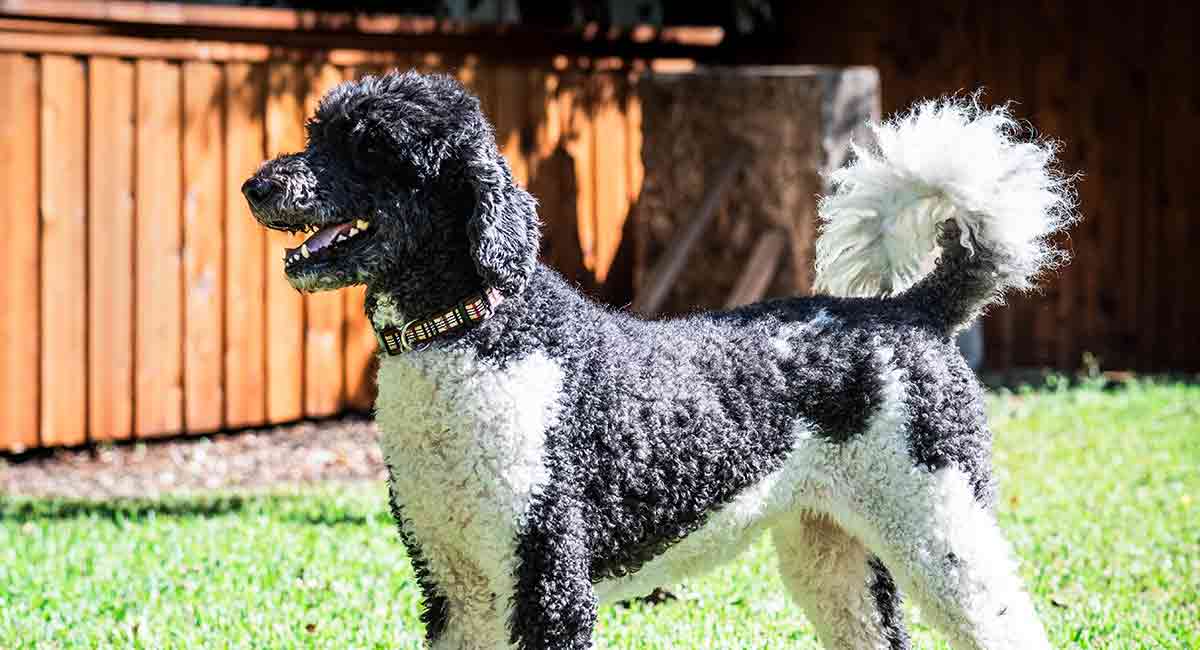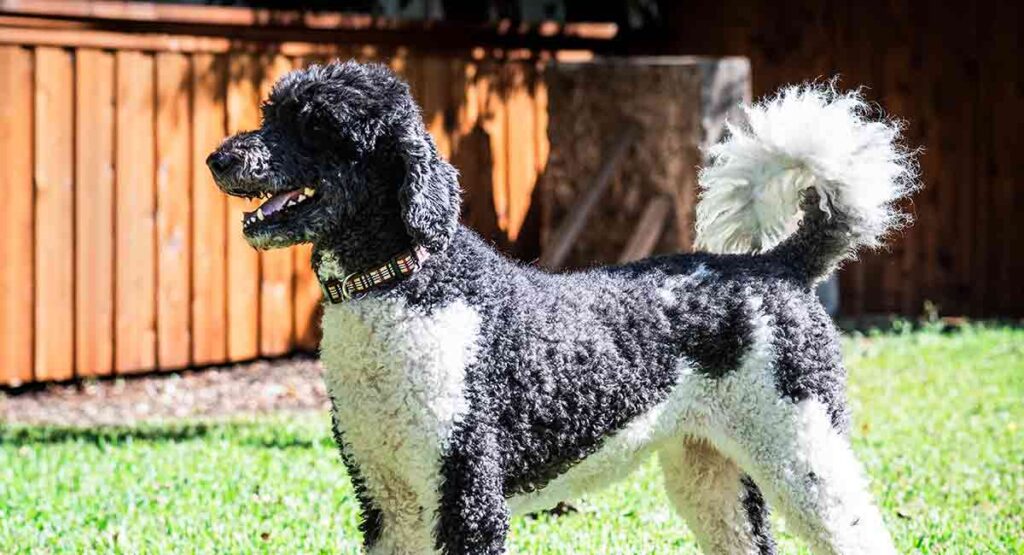 The parti Poodle coat is at least half white, with one other color. The exact placement of color will vary from one dog to the next and won't affect your Poodle's temperament or their overall health. But, you will have to take a little more care when it comes to grooming, in order to keep that white fur clean! Parti Poodles can come in toy, miniature, and standard sizes.
Contents
Parti is just one color type that a purebred Poodle can come in. Most Poodles will have a solid coat with only one color. But, the parti Poodle has two colors on its coat. At least half of their fur is always white, but the other color can vary.
Parti Poodles are usually purebred, but this pattern can be the result of a mix, too. Although it is not a standard color, it is accepted. So, you will be able to show a parti Poodle. Other than their fur color, they will be the same as any other Poodle. So, they need plenty of exercise, a loving family, and lots of opportunities to use their big brains.
What Does a Parti Poodle Look Like?
The appearance of one parti Poodle can really vary from the next. These dogs will be at least 50% white. But, the other color on their coat could be any of the following:
Apricot
Black
Blue
Brown
Cream
Gray
Red
Silver
Or silver beige
Color Placement and Coat Type
The placement and shape of the markings will vary. Some could have their color evenly spread over their bodies, but other may have it concentrated in one place. Their fur will be tightly curled and very low shedding. Some owners like to give their partis haircuts.
Parti Poodle Grooming
For the most part, parti Poodle grooming will be much the same as any other Poodle. But, the large amounts of white fur can make it a little more time consuming. Dirt and muck is more likely to show up on pale fur. If your Poodle has white on their face, they may also suffer from red tear stains.
Poodles are low shedding because shed fur gets caught in their tight curls. But, they do need regular grooming. Poodle haircuts can make grooming a little easier, but you will still need to either brush and bathe your dog at home, or take them to a professional groomer every couple of weeks.
You can read about Poodle grooming in depth here. And, you can manage small bits of dirt or red tear stains on that lovely white fur with a damp, gentle wipe.
Parti Poodle Temperament
The part Poodle will have the same general temperament as any other shade of Poodle. These dogs will be intelligent, eager to please, and very energetic.
Poodles have origins as a working breed. They started out by the water, retrieving ducks for humans they worked with.
As long as they are socialized well, the parti Poodle will be friendly with family and strangers alike. They usually get along well with kids and other animals, but supervise interactions to make sure there are no disagreements.
If Poodles don't receive enough opportunities to exercise every day and enough mental stimulation, they can become bored and stressed.
This can lead to problems like barking, digging, and destructive chewing. So, only choose a parti Poodle if you're prepared to dedicate plenty of time to training and exercise.
Parti Poodle Health
Some studies suggest that there is a link between white fur and health issues like deafness. Although, the extent of this link is still largely unexplored, particularly in Poodles.
As the parti Poodle will be at least 50% white, there's a chance they could suffer from these pigment related problems. But, other than this, they will be at risk of the same issues as any other Poodle.
Here are some common Poodle health problems that owners should become familiar with:
The above health issues are common in all Poodle varieties. But, there are some health problems that only affect certain sizes. You can read about them here.
Finding a Parti Poodle Puppy
Poodles are a well established breed, so you shouldn't have too much trouble finding a breeder. But, finding a breeder that specializes in parti coloring might take a little more time.
Remember that the color of your dog isn't everything. Ultimately, it's more important that your puppy is healthy, and comes from a healthy line of dogs.
The best breeders will show you health certificates from the parent dogs, will have all puppies vaccinated and treated for pests, and will care for their puppies and older dogs as well as they possibly can.
Avoid puppy mills, pet stores, and backyard breeders on your search for a parti Poodle. They may be cheaper upfront, but these dogs usually grow up to experience more health and behavioral problems.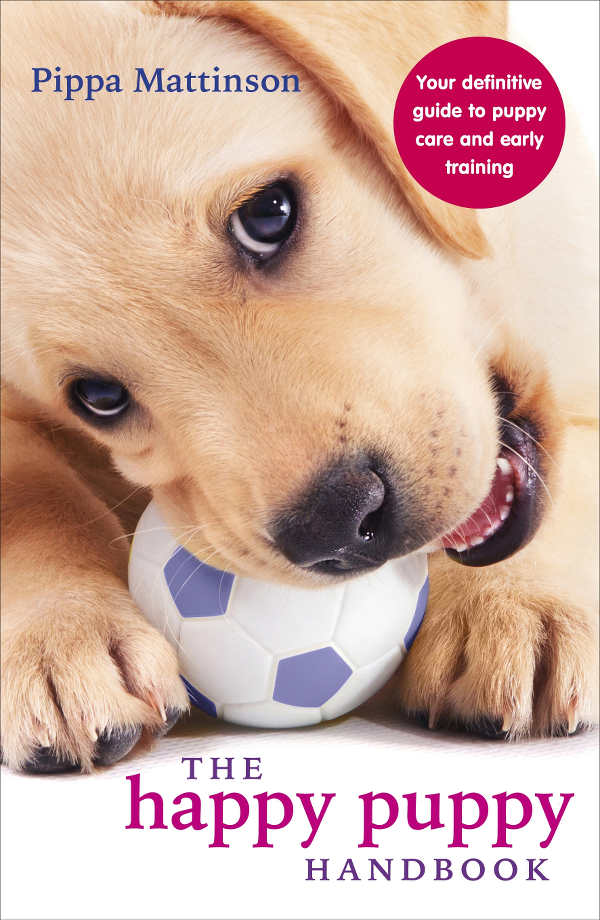 If you're finding the cost of a Poodle puppy too much, consider looking for a parti rescue dog.
Rescue Poodles are often a little older. But, they may also have some basic obedience training, and their coat is less likely to change from when you bring them home.
How Much is a Parti Poodle Puppy?
Generally, Poodle puppies can range from £1500 to well over $3000. Lots of factors will impact the price of puppies, including demand, location, their parents, and more.
Parti Poodles are an accepted color, but not standard. So, some breeders may mark them down in price because of this. Alternatively, as the color becomes more popular, breeders may increase the price, or may market their coloring as 'unusual' or 'rare'.
Above all else, make sure you're choosing a reputable breeder. Price won't always be an indicator of this. So, new owners should learn how to spot a puppy mill, and go to breeders with a big list of questions.