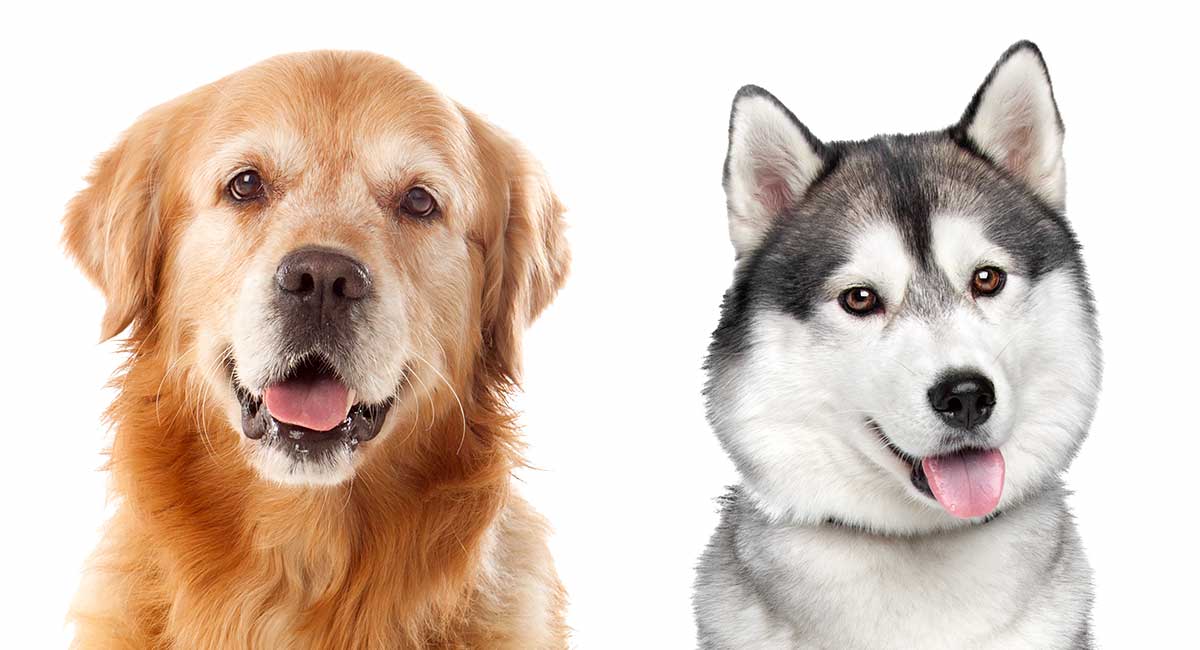 Choosing between the Husky vs Golden Retriever for your next pet dog is challenging enough to keep you up nights!
After all, you couldn't pick two better dog breeds to consider inviting into your life.
So how will you ever pick just one?
Read on for a full comparison of the Golden Retriever, Siberian Husky, and Alaskan Husky so you can make your final choice!
Husky vs Golden Retriever – Which Pet to Choose?
Through long experience, we can say that the best way to make such a tough choice is to learn everything you can about the Husky vs Golden Retriever, paying attention to differences that might make one dog a better fit for your lifestyle and family.
What's the Difference Between a Husky vs Golden Retriever?
As you learn more about the difference between a Husky vs Golden Retriever, it can be helpful to compare both Siberian Husky/Golden Retriever and Alaskan Husky/Golden Retriever.
The Siberian Husky is a registered, pedigreed purebred dog breed.
The Golden Retriever is also a purebred dog breed.
Purebred dogs typically show less genetic variety and thus more overall predictability in appearance, size, temperament, health, and other important traits.
You might also enjoy our guide to the adorable Miniature Golden Retriever.
The Alaskan Husky, in contrast, is a mixed breed Husky dog.
Genetic studies show many Alaskan Husky dogs have a mixture of Siberian Husky and Alaskan Malamute, along with other working breeds such as Greyhounds, pointers, Border Collies, and hounds.
With such mixed genetics, you can expect to see more variation in an Alaskan Husky dog in appearance, height, weight, coat, and body composition.
However, genetic studies show that in temperament and work ethic, Alaskan Husky dogs are quite similar!
Size Difference Between Husky vs Golden Retriever
The Siberian Husky weighs 35 to 60 pounds and stands 20 to 23.5 inches tall.
The Golden Retriever weighs 55 to 75 pounds and stands 21.5 to 24 inches tall.
Husky and Golden Retriever Shedding and Grooming
Both the Husky and Golden Retriever dogs have thick, double-layer, water-repelling coats.
Both dogs will shed continuously year-round and "blow coat" seasonally to keep their coat in good condition.
So you can expect to have quite a bit of ongoing cleaning, brushing, and grooming duties with either dog breed!
Husky vs Golden Retriever Temperament and Personality
The Golden Retriever is so friendly, outgoing, and social that this dog may never meet a stranger in his or her whole life!
Goldens make great companions but terrible guard dogs for this reason.
The Husky is known to be friendly and easygoing when not "on the job."
Huskies can live well with other family dogs, but their prey drive may endanger other vulnerable family pets.
Husky or Golden Retriever as a Family Pet
In the most general sense, the Golden Retriever dog has been bred to be a close companion to humans in a one-to-one setting.
Whether working side-by-side hunting, doing K-9 search and rescue, as a service or therapy dog, or in some other specialized occupation.
The Husky dog, in contrast, has been bred to work in teams with other dogs on activities that require tremendous physical exertion with little deviation.
This history points to the Golden Retriever as the better potential pick for a family pet, especially for a family with young children.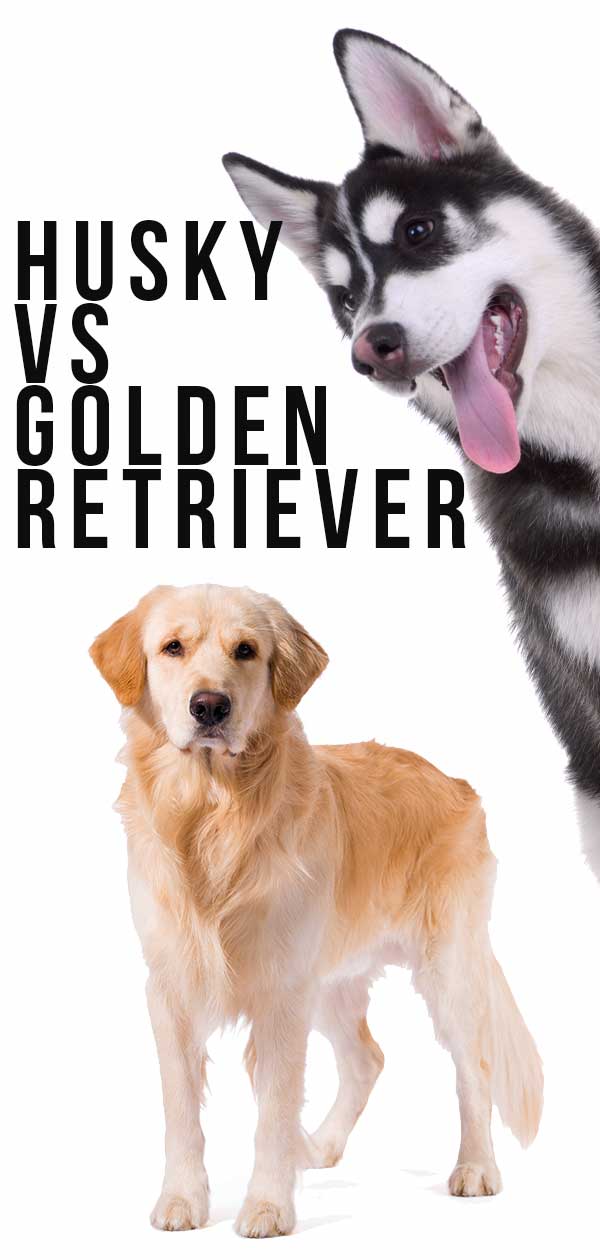 Husky vs Golden Retriever Exercise Needs
It nearly goes without saying that Husky dogs need lots of daily activity to stay healthy and happy!
These dogs were bred to run for incredibly long distances, sometimes pulling weighty cargo behind them.
This also means your Husky needs to learn impeccable recall skills before they're allowed to play off-leash, or you literally might never find your dog again.
Their drive to run is just that strong!
Huskies are also escape artists to their core, regularly digging or jumping their way out of supposedly dog-proof enclosures.
Golden Retrievers are also working dogs, and they, too, need plenty of daily exercise and activity to stay healthy and happy.
However, a Golden won't be so prone to escape and can be trained to walk off-leash at your side.
Both the Husky and Golden Retriever excel at canine sports.
Husky Plus Golden Retriever Intelligence
One recent research study ranked purebred dog breeds based on how responsive they were to training.
The Golden Retriever placed fourth out of 79 dog breeds!
The Siberian Husky placed 45th.
However, training is just one measure of canine intelligence.
Both the Golden Retriever and the Husky are working dog breeds but have been bred to do very different jobs.
It is quite possible the Husky's lower score reflects not lower intelligence but a different type of intelligence!
Husky vs Golden Retriever Training
The Golden Retriever has a very strong people-pleasing trait which makes this dog easy and eager to train.
The Husky has a more independent personality and may be stubborn if training isn't sufficiently fun or active.
Husky vs Golden Retriever Life Expectancy
The Husky can live 12 to 14 years.
The Golden Retriever can live 10 to 12 years.
Health Problems: Husky and Golden Retriever
The Siberian Husky and Golden Retriever are both purebred dogs and both have certain health issues that may be passed from parent dog to puppy.
In addition, the Golden Retriever has a higher than average risk of developing cancer, and currently there are no screening tests available for this health issue.
Health Testing: Husky and Golden Retriever
The Canine Health Information Center (CHIC) recommends that Siberian Husky dogs be tested for hip dysplasia and eye issues.
CHIC-recommended health tests for Golden Retrievers include:
hip and elbow dysplasia
an eye exam
and and echo-cardiac screen for heart problems.
Sadly a common cause of death in Golden Retrievers which can't be tested for is cancer. Approximately two thirds of Golden Retrievers die of this disease.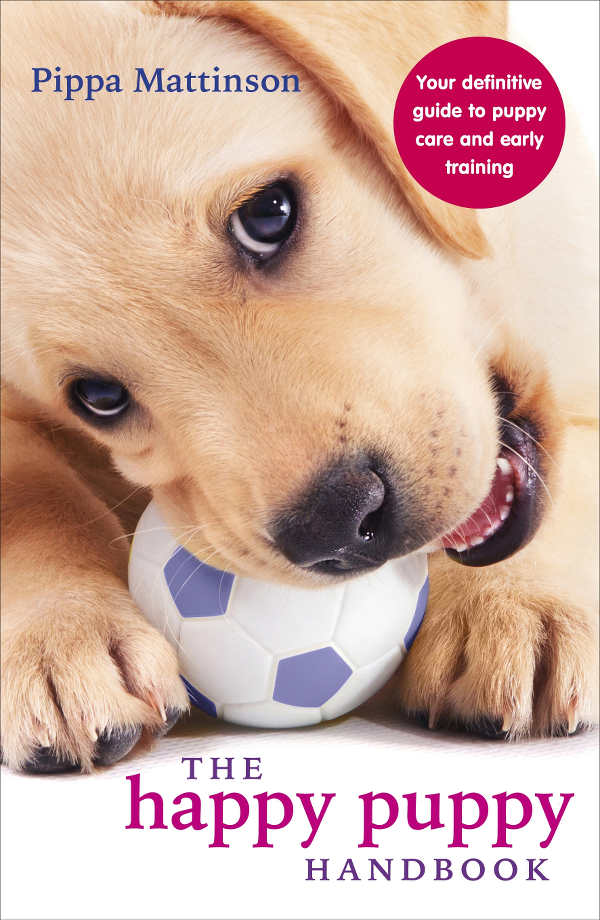 Golden Retriever Husky Puppy Price
A purebred Golden Retriever puppy can range in price from $500 to $3,000+.
A purebred Siberian Husky puppy may cost $600 to $10,000+.
Golden Retriever or Husky – Which Dog Is Right for Me?
We hope the information in this comparative article has helped you decide whether the Golden Retriever or Husky is the best choice for your next canine companion!
The Golden Retriever is traditionally the more popular pet for family homes.
Their long history of working closely with humans makes them great companions.
However, Goldens have a slightly shorter life expectancy than Huskies, partly due to high incidences of cancer within the breed.
Huskies are perfect for people who love the outdoors and want a canine pal who can keep up every step of the way.
They're more used to working with other dogs than one-to-one with people, so they take a little more patience to train.
They're also notorious escape artists, which means more care needs to be taken with their environment.
But on the other hand, they are frequently blessed with excellent health.
Which will use choose?
Have we helped you make your mind up between a Golden Retriever or Husky dog?
Let us know which factors tipped the balance for you in the comments box!
Related Articles
Resources