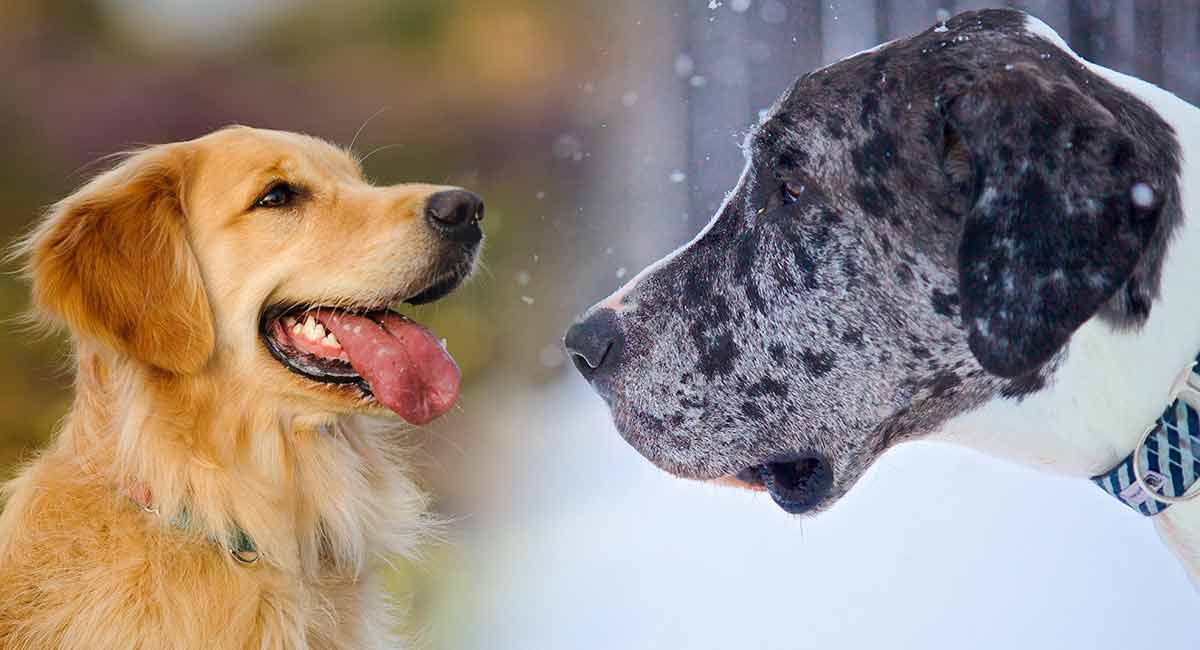 The Great Dane Golden Retriever mix is affectionately known as a Labradane or Great Golden Dane.
A designer breed that is big in size and personality.
But this loving companion dog may not be right for every household.
So, what do you need to know about the Great Dane Golden mix?
Keep reading!
Where Does the Great Dane Golden Retriever Mix Come From?
Let's find out by looking at where each of these parent breeds come from.
Origins of the Great Dane
The history of the Great Dane can be traced back to ancient Greece and the large boarhounds that thrived during that period.
Sometime in the middle 16th century, strong dogs with long legs popped up in Europe there were thought descendants of these noble dogs.
This new breed was a hybrid between the English Mastiffs and Irish Wolfhounds but there was no formal name for them.
In German, they were referred to as Englischer Hund, or English dog and were bred for noble men and women.
In the 19th century, the Englischer Hund became the German boarhound, and eventually, the Great Dane.
Origins of the Golden Retriever
Golden Retrievers, on the other hand, got their start in 19th century Scotland.
Also a hunting dog, the early retrievers would help their masters collect wildfowl.
While this breed of dog worked well for fowl that dropped on land, it was unable to collect birds from the water.
You might also enjoy our guide to the adorable Miniature Golden Retriever.
By crossing them with water spaniels, breeders provided wealthy Scotsman with a proper hunting dog, one that is the predecessor of what we called the Golden Retriever today.
It's unclear when breeders started crossing Golden Retrievers with other breeds to create favorite designer dogs like Labradane.
But we do know that this trend started sometime in the early 2000s and has gained in popularity over the last few years.
Fun Facts About Great Dane Golden Retriever Mix
The most interesting thing about the Great Dane Golden Retriever mix is that it is one in a long line of Golden Retrievers hybrid dogs.
So, why Golden Retrievers?
In part because when bred with other dogs, they create the most exciting designer breeds.
Some of the Labradane's distant cousins include
Goldador – Hybrid with a labrador
Golden Shepherd – Hybrid with a German shepherd
Golden Chow Retriever – You guessed it, hybrid with a chow chow
Golie – The Golden Retriever collie mix
Goberian – A husky Golden Retriever mix
The list goes on and on and grows each year.
Great Dane Golden Retriever Mix Appearance
What does the Great Golden Dane look like? You can expect it to be a large dog, tipping the scales at between 100 and 190 lbs.
Both parents are among the largest breeds of dog, so it stands to reason the Great Dane Golden Retriever puppy will grow to be large, as well.
They typically stand anywhere from 25 to 35 inches, making them a tall dog, too.
Their coats are short and close to the skin with a sleek shine and they come in many colors including:
Chocolate brown
White
Black
Brindle
Fawn
Expect their ears to be long and floppy. Also, their tails are long but with a curl.
For the most part, Great Dane Golden Retriever mix puppies get their stature from the Great Dane parent.
This means they are often lean dogs with long legs and a broad chest. Their heads are broad, as well.
Great Dane Golden Retriever Mix Temperament
Designer breed dogs like the Great Golden Dane will inherit characteristics from their parents, in this case, the Great Dane and Golden Retriever.
The Great Dane is often referred to as the gentle giant because of their easy-going nature and mild temperament. They are not overly aggressive, but brave and attentive.
Golden Retrievers are an energetic family dog, one that bonds with just about everyone. They are intelligent, gentle, and devoted.
The puppies of these two grand breeds will likely have features from each parent.
While their big size can make them look aggressive, both parent breeds tend to be friendly and loving.
This man's best friend lives up to the name!
Expect your Great Dane Golden Retriever mix to want to sleep next to you on the bed, follow you around the house, and sit close while you're watching TV.
They are known to develop a special relationship with every member of the family.
The Great Dane Golden Retriever mix is usually playful and rambunctious when outside and quiet and affectionate indoors.
Training Your Great Dane Golden Retriever Mix
Training is a big part of making your relationship work with the Great Dane Golden Retriever mix puppy. Without it, the dog may be hyperactive and a little out of control.
The good news is your puppy comes from two very trainable breeds, so it's not that challenging.
Positive reinforcement and socialization are the keys to managing a Labradane. Offer lots of verbal praise and be sensitive about the tone of your voice.
Exercise is also a must for this breed of dog. In fact, if you can't see yourself providing at least two walks a day and some play time, this might not be the best choice for you.
Be consistent in your training and walking schedule. Plan on a pleasant 30-minute walk in the morning and once again in the evening to keep your dog in shape and happy.
Like most new puppies, put in the time necessary to potty train your Great Golden Dane. In the beginning, anticipate when your puppy needs a trip outside, like after eating.
When you do have your new dog outside, watch carefully to make sure business gets done.
When going outside isn't possible, put up baby gates and keep the puppy somewhere where a little pee won't ruin the carpet.
For more information on training your Great Dane Golden Retriever mix puppy, check out the Golden Retriever and Great Dane training guides
Crate training works well for this breed puppy, too. Dogs tend to make crates their homes and are less likely to pee there.
Crate training is an easy and pain-free process. Find out how to properly crate train in just six steps from the American Kennel Club (AKC).
Great Dane Golden Retriever Mix Health
The health of any crossbred puppy will depend on the common medical problems the parent breeds.
Puppies will inherit 50 percent of their DNA from each parent and along with it, unfortunately, some of their health problems.
Like many large breed dogs, the lifespan of a Labradane can be shorter. On average, they live from 8 to 12 years.
So, what are some of the health problems you need to look out for?
Golden Retriever Health Concerns
Golden Retrievers are generally healthy dogs, but certain conditions can transfer from generation to generation, such as hip dysplasia.
Studies show that 53 to 73 percent of Golden Retrievers have this medical problem.
In addition, some other conditions your puppy might get from it's Golden Retriever parent include
Elbow dysplasia
Hip dysplasia
Juvenile cataracts
Pigmentary uveitis
Progressive retinal atrophy
Heart disease
They are prone to infections of the gums and teeth too.
Great Dane Health Concerns
Great Danes also bring some health concerns with them, especially gastric dilatation-volvulus or bloat, called the number one killer of Danes.
Gastric dilatation-volvulus is the twisting of the stomach, and it is a life-threatening condition all dog owners should learn to spot.
Other medical problems Great Danes face include
Eye diseases
Cardiac diseases
Hypothyroidism
Autoimmune thyroiditis
Hip dysplasia
A puppy is at risk for any of these conditions via its parents. You can add a few that tend to pop up specifically in the Great Dane Golden Retriever mix as well, like
Obesity
Skin diseases
Ear infections
Do Great Dane Golden Retriever Mixes Make Good Family Dogs?
Both of the parents of this designer breed are excellent family dogs. In fact, the Golden Retriever is rated one of the top family dogs by the AKC.
Therefore, it's safe to say the Great Dane Golden Retriever mix will do well in a family environment too.
There are some things to consider, though—the potential size of your dog, for one thing.
Because of their size, it's important to keep an eye out when they're around smaller kids that are easy to knock over.
The Great Dane Golden Retriever mix is an affectionate dog, though, one likely to love every member of the family.
This dog needs to run, so apartment living is not the best option. Homes with big fenced-in yards make the most sense.
Rescuing a Great Dane Golden Retriever Mix
There is a lot to consider once you decide to add a dog to your home like where to get it.
Unfortunately, the world isn't always a happy place for man's best friend.
Rescuing a pet from a no-kill shelter means you're giving a dog that was previously subjected to cruelty or abandonment a second chance at a happy life.
Whenever possible, rescuing a dog is the best option, but there are some things you should know before going this route.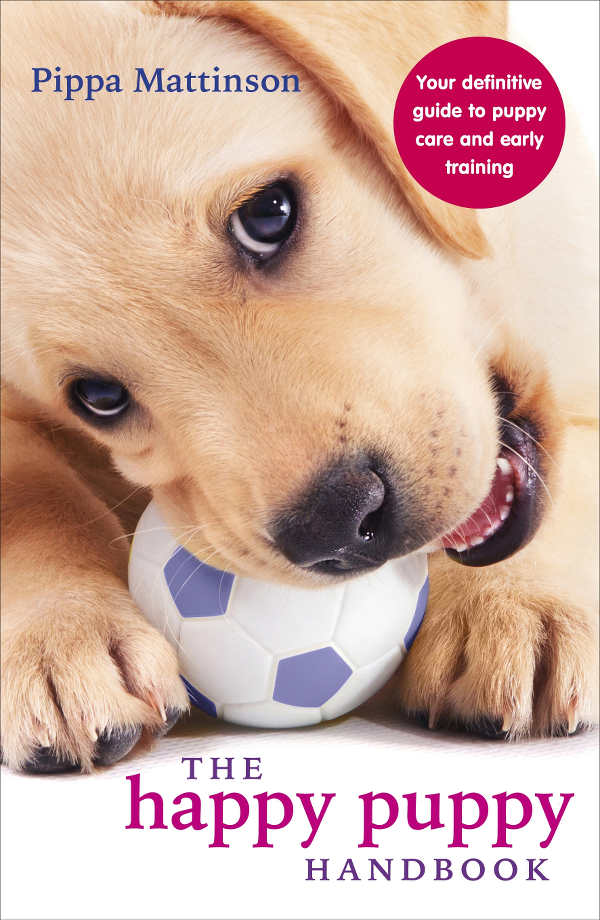 For example, rescue dogs often need some time to warm up to new handlers. The dog will be scared and may be stepping out of a bad situation.
If you do decide to take in a rescue, look at your local shelters and check organizations the rescue Great Danes and Golden Retrievers to see if they have any Labradanes.
Finding a Great Dane Golden Retriever Mix Puppy
If you have your heart set on a Great Dane Golden Retriever mix puppy, then chances are you'll have to go to a breeder.
Make sure you check the references of any breeder you talk to about getting a puppy.
A good breeder will have complete health records of the dog's parents and will allow you to meet them, so get a feel for their temperament.
The popularity of designer breeds like the Great Dane Golden Retriever mix make them prime candidates for puppy mills.
Less reputable places like this treat dogs cruelly and do care about the health of the parents.
Background checking breeders will help you avoid these terrible places.
You can find out more about picking a puppy with this puppy search guide.
Raising a Great Dane Golden Retriever Mix Puppy
There are some great resources available that will help you learn more about raising this exceptional breed of puppy. Check out the following guides:
Pros and Cons of Getting A Great Dane Golden Retriever Mix
Cons
The biggest con to the Great Dane Golden Retriever mix is the size of the dog. Big dogs eat a lot, and that makes them costly.
This dog's size also somewhat limits possible home environments. Apartments are a poor choice. You definitely need a house with a fenced-in yard.
Although the Great Dane Golden Retriever puppy is a good family dog, size also becomes a concern with small children.
These are generally healthy dogs, but the Great Dane parentage means bloat is a potential problem.
Pros
The most significant benefit of having a Great Dane Golden Retriever is their temperament.
The Great Dane Golden Retriever loves people, they like other dogs, and they make great friends.
This is a strong choice for the active home, too. Great Dane Golden Retrievers need to run and make excellent jogging partners.
Similar Great Dane Golden Retriever Mixes and Breeds
Other similar dog species worth considering include any Golden Retriever mix. They have a similar temperament but maybe not be as large.
For example, the Golden Chow Retriever is a nice medium sized dog with similar characteristics.
Or you could go with a completely different breed, like a Labrador Retriever, or a German Shepherd Husky mix.
Great Dane Golden Retriever Mix Rescues
Some places to look for a puppy include:
Is a Great Dane Golden Retriever Mix Right For Me?
If you're looking for a big, friendly family dog, the Great Dane Golden Retriever mix is something to consider.
Keep in mind this dog need a house and exercise. It's a breed that is looking for a family that has all that to offer and plenty of love, too.
Let us know in the comments if you've decided to welcome one of these big lovable dogs into your home. We'd love to hear your story!
References and Further Reading
Paster ER et al. 2005. Estimates of prevalence of hip dysplasia in Golden Retrievers and Rottweilers and the influence of bias on published prevalence figures. Journal of the American Veterinary Medical Association.
Glickmand LT et al. 2000. Incidence of and breed-related risk factors for gastric dilatation-volvulus in dogs. Journal of the American Veterinary Medical Association.
Meurs KM et al. 2001. Clinical features of dilated cardiomyopathy in Great Danes and results of a pedigree analysis: 17 cases (1990–2000). Journal of the American Veterinary Medical Association.
Stephenson HM et al. 2012. Screening for Dilated Cardiomyopathy in Great Danes in the United Kingdom. Journal of Veterinary Internal Medicine.