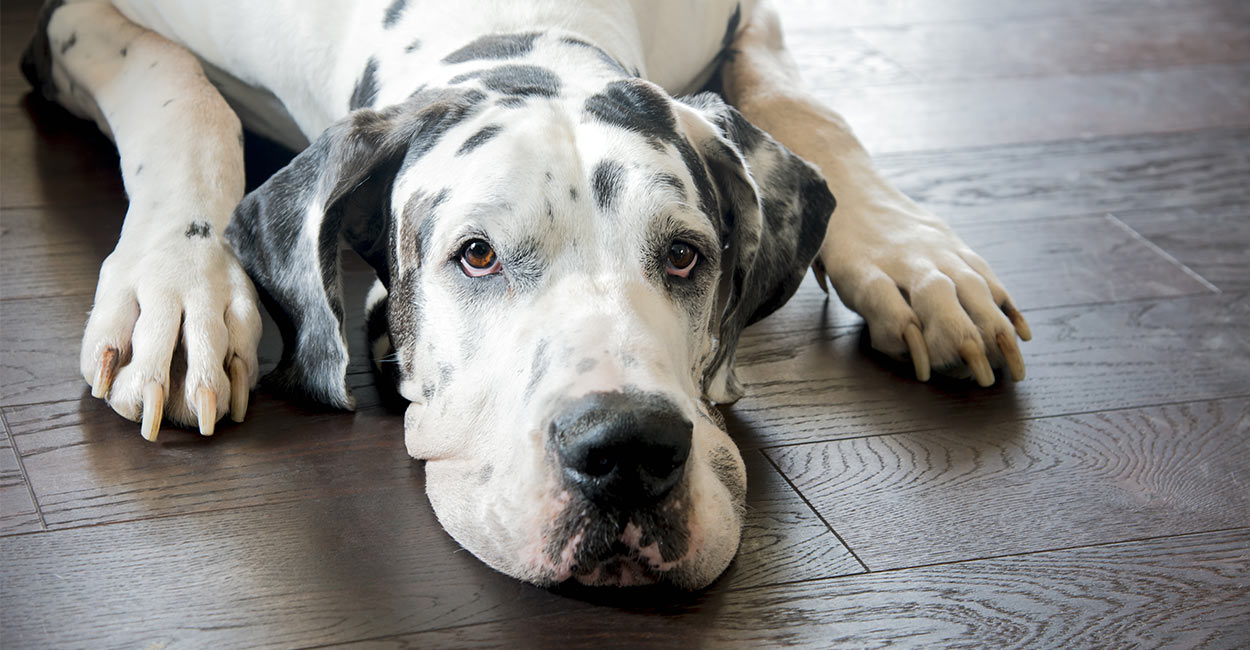 Welcome To Our Complete Guide To The Very Best Great Dane Crates.
Finding A Den For A Giant Dog Breed Can Be Tricky.
Not Just Any Old Normal Sized Crate Will Do!
Fortunately, We Have Found A Few Places That Provide Great Dane Crates You And Your Plus-Sized Pet Will Love.
A Great Dane is a dog breed that is simply unforgettable.
Once you have seen a majestic Great Dane dog up close, you will forever know what canine royalty looks like.
Even better, mature Great Danes are known for their gentle, affable personalities.
As puppies and young adult dogs, however, they can be, well, spirited.
During this phase of life, crate training can really come in handy to help your Great Dane dog grow up into a healthy, mature family member!
In this article, learn everything you need to know about choosing a Great Dane crate that will make your experience of Great Dane crate training happy, healthy and fun for you and your pup.
The Great Dane Crate
The key to success with crate training your Great Dane begins with choosing the right size crate!
Figuring out what size crate for Great Dane is best will look different during puppyhood and the adult dog years.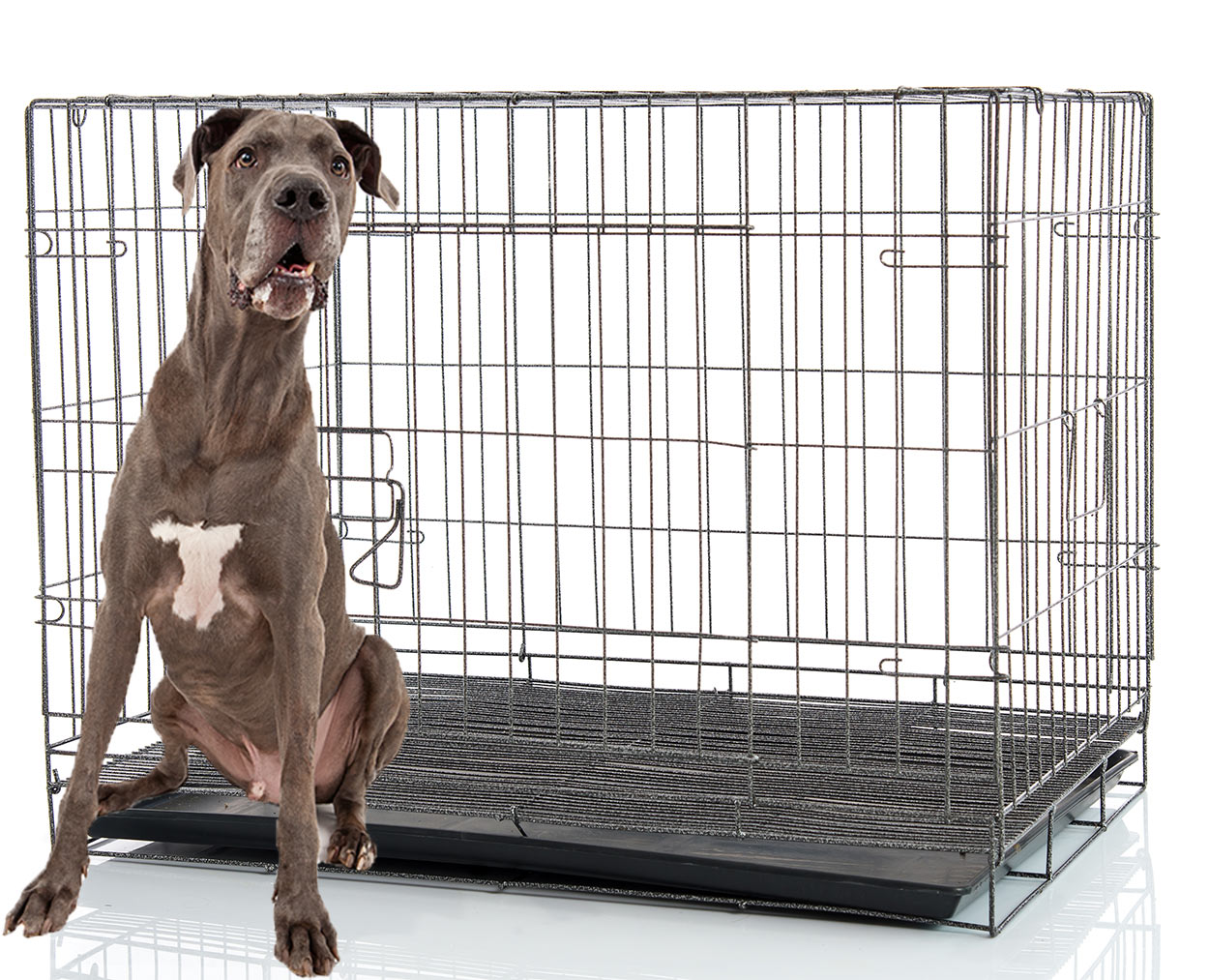 With some crates, Great Dane dog crate size can be adjusted for each phase of life, using barriers to make the crate smaller during the limited time your dog is a puppy.
You can then remove the barriers as your Great Dane grows up.
One of the biggest perks of this type of crate is that you don't have to buy two different crates when your pup grows!
Plus, choosing an adjustable crate means your Great Dane won't have to cope with a crate change after she has gotten used to having one specific crate that is "hers."
Why crate train a Great Dane?
Crate training dogs continues to be controversial in some circles, even with research to support the positive impact a crate can have in a dog's life.
The basic concept of using a dog crate evolved by studying wolves, which are the domestic dog's nearest relative.
Wild wolves naturally seek out enclosed spaces for sleeping, hiding and rearing young.
When done well, the introduction of a Great Dane crate can provide similar refuge and rest for your dog.
But the key comes in ensuring your Great Dane associates his crate with rest, comfort and protection.
To learn more about the proper method for crate training a Great Dane puppy, you may enjoy reviewing this informative article.
Choosing a Great Dane crate
Great Dane crates & kennels come in many different styles.
Choosing the right size dog crate for Great Dane adults is a critical part of making sure your Great Dane's crate training process is a positive experience.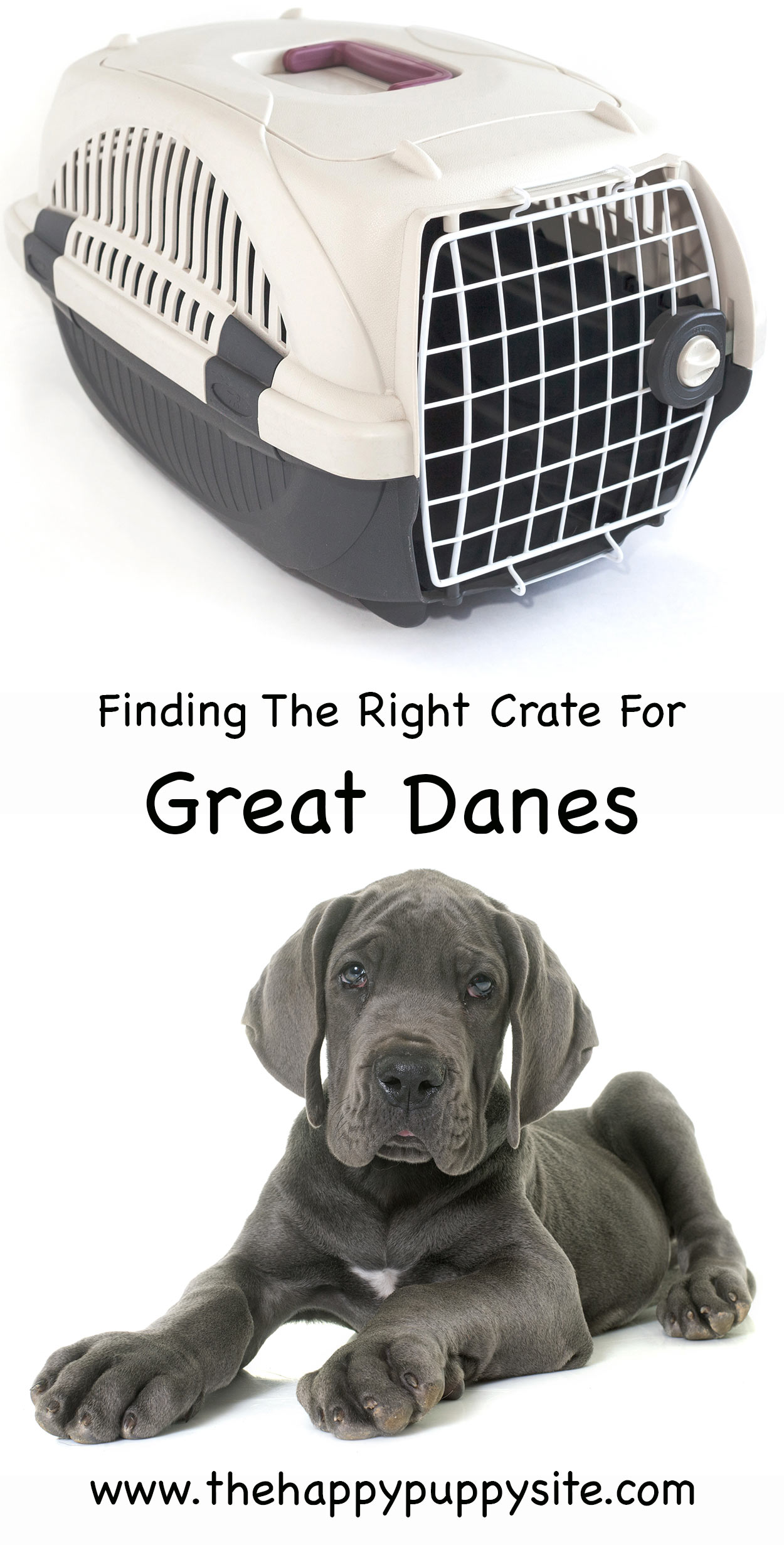 Even though Great Dane dogs are big, there may be bigger and smaller pups in each litter.
Your Great Dane may be huge, like Freddy, perhaps Britain's tallest dog, who currently stands at over seven feet tall!
And then there is Balthazar, a Great Dane whose weight, at 210 pounds, rivals most baby elephants!
If your Great Dane is growing up to be like Freddy or Balthazar, you will definitely want to choose an xxl Great Dane crate.
But if your Great Dane is on the smaller side for the breed, which typically stands anywhere from 28 to 34 inches tall (at the shoulder), then a standard Great Dane crate will likely do just fine.
Luckily, today the problem of finding a crate gigantic enough for a huge breeder like the Great Dane is largely one of the past.
You will find you have lots of wonderful options for choosing the best crate for Great Dane dogs!
Great Dane crate size
Even Great Dane puppies can be hefty.
But just looking at a Great Dane puppy won't necessarily prepare you for the full picture of what your dog will look like all grown up.
Great Danes can weigh up to 200 pounds at maturity.
They have really long legs and long bodies.
They also grow more slowly, sometimes taking up to 24 months to grow into their full adult height, length and weight.
If your Great Dane is still a puppy, for guess-timation purposes when choosing a crate, it can also help to know that male adult Great Danes tend to be taller, longer and heavier than females.
All that to say – while a crate should feel somewhat enclosing, in the sense of replicating the wild wolf burrow, bigger can also be better if you are not sure just how big your Great Dane is going to get!
Dimensions to Consider
For general purposes, aim for these dimensions in any crate you consider for a Great Dane:
X-Large crate: 48L x 30W x 33H inches
XX-Large crate: 54L x 35W x 45H
Take these specific height and length measurements to get your dog's exact size for figuring out what size dog crate for a Great Dane:
Height: You will want to take two measurements. First, have your dog stand and measure her from paw to shoulder. Next, have your dog sit and measure her from floor to ear tips. Use whichever height measurement is taller PLUS add two inches for choosing your minimum crate height.
Length: You will want to measure your dog from nose tip to tail base, and then add on a minimum of two inches. This is your minimum crate length size.
Best metal Great Dane Crates
A Great Dane wire crate can be the perfect solution for some Great Danes. It offers plenty of ventilation to keep these heat-sensitive pups cool yet still feels secure from within.
Metal Great Dane crates also tend to be the sturdiest crate types and are recommended by many breeders and rescue organizations.
A word to the wise – the biggest safety check you will want to do before choosing a metal Great Dane crate is to be sure the wire bars are sufficiently strong and will resist bowing or even breaking under pressure.
Midwest Solution Series "Ginormus" Dog Crate
It doesn't get much better than the aptly named "Ginormus" Great Dane wire crate offered by Midwest Homes for Pets.
At 54L x 37W x 45H, this extra large dog crate Great Dane is sufficiently roomy for most adult Great Danes.
The crate is rated for dogs 90 pounds and up and the manufacturer offers a 1-year warranty.
MidWest iCrate Folding Metal Dog Crates
This adjustable crate by Midwest Homes for Pets is a perfect choice if your Great Dane is still a puppy and is on track to be on the small-to-normal size spectrum for her breed.
There are several sizes, but you will want to choose the 48-inch crate (48L x 30W x 33H) with divider.
You can also choose between a single door and a double door crate. Owners say the crate is very roomy and perfect for Great Danes.
Pet Kennels Midwest Homes Colossal Pet Crate
With measurements of 54L X 37W x 45H, this well-named Colossal Great Dane wire crate is suited for a dog weighing 100 pounds or greater.
You can order a metal sliding tray separately to fit this Great Dane crate.
Best wooden Great Dane Crates
Ask any Great Dane owner, and you will quickly learn that Great Danes are very fond of chewing.
While any home furnishing can be fair game for a rousing round of chewing, Great Danes seem to find wood particularly pleasing.
This is probably why there are so few wooden Great Dane crates available and they are all custom-made crates.
The cost of purchasing wooden Great Dane crates, when you know they are most likely going to be perceived as chew toys by your eager and active pup, typically doesn't justify choosing a wood Great Dane crate!
If you do want to try using a wooden crate for your Great Dane, there is a company that makes custom crates specifically for Great Danes. And we wish you the best of luck!
Great Dane travel crate options
Great Danes are true family dogs.
Wherever you are, that is where they also want to be.
A properly crate-trained Great Dane can be an enthusiastic travel companion, provided you have the right Great Dane travel crate for safe transportation.
These soft-sided Great Dane travel crate options are easy to fold down and set up, have plenty of ventilation and feature some lovely extras, including storage compartments, waterproof exteriors and bug-proof netting.
Dogit Deluxe Soft Crate with Bag for Pets XXL
This massive soft sided Great Dane crate measures 48L x 32W x 38.5H.
Average-size Great Danes have to duck to enter, but once inside they are comfortable and have sufficient room.
These xxl dog crates for Great Danes are waterproof and suitable for indoor/outdoor use.
The entry door has mosquito-proof netting and the crate itself sets up easily and folds completely flat for travel.
Guardian Gear Nylon Pioneer Soft Dog Crate X-Large
This giant soft sided travel crate measures 48L x 31W x 31H, making it a good choice for a small to average size Great Dane.
The windows have fine mesh for ventilation and the exterior is nylon waterproof over a steel frame.
Owners say this is a great crate for a sizable pooch that isn't an escape artist.
GoGo Pet 3-Door Soft Dog Crate, XLarge
The manufacturer bills this as the "biggest soft crate on the market." At 48L x 32.25W x 38.5H, it certainly is sufficiently roomy for small to average size Great Dane dogs
The tan Great Dane crate has three entry/exit doors and pull-down shades, plus side storage pockets.
It folds flat for storage and sets up in minutes.
Great Dane airline crate choices
Choosing a Great Dane airline crate is all about finding the perfect mix of sturdiness and roominess.
If you plan to travel by air with your pup, it is always a great idea to contact the airline to verify their specific airline crate requirements.
These crates are suitably sized for small to average Great Danes or Great Dane puppies.
If you need something for a super-sized Great Dane, the best option is likely going to be found by working with a company  that offers custom-made airline kennels or airline crate extenders.
PetMate Sky Mate Kennel
This plastic rigid crate has a sturdy metal wire latching door and measures 48L x 32W x 35H.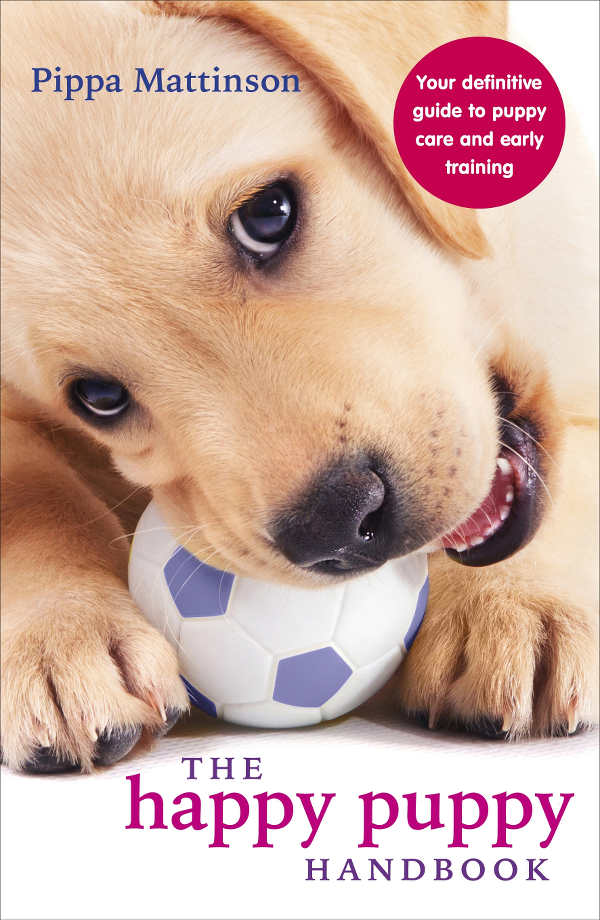 The Perfect Companion For Life With A New Puppy
There is ventilation on all four sides and it comes with a "Live Animal" sticker and clip-on bowls for food and water.
It also comes with I.D. stickers and absorbent material for travel. This kennel is rated for dogs from 90 to 125 pounds.
Aspen Pet Porter Kennel
This rigid-sided plastic and metal airline crate measures 48L x 32W x 35H and is rated for dogs from 90 to 125 pounds.
It comes in light gray or dark gray and features four-way ventilation and a latching wire/metal door.
PetMate Ultra Vari Kennel
This rigid-sided plastic and metal airline kennel measures 48L x 32W x 35H.
It features four-way ventilation and a squeeze-latch door closure and comes with a 5-year limited warranty from the manufacturer.
Choose from bleached linen or true blue colors for this Great Dane crate.
Best Great Dane Crates
We hope you have found this article about Great Dane dog crate options informative and useful!
The Great Dane is such a great dog breed, and luckily more pet products companies today are making an effort to provide suitably roomy dog crates to suit these extra-large dogs' needs!
If you have found your perfect Great Dane crate after reading this list, please drop us a comment and let us know which crate you selected!
If you are currently using a Great Dane crate that isn't listed here, we sure would love to know about it.
We might even feature your Great Dane dog crate in a future article!
Bringing home a new Great Dane puppy? Check out our awesome Great Dane Names list here!
Resources
Schroeder, I., et al, "Selecting the Right Dog," Purdue University Extension, 2003.
GDCA, "Before You Choose a Great Dane," Great Dane Club of America, 2017.
GDR, "Great Dane Care," Great Dane Rescue, 2018.
Webster, M, DVM, "Vacationing With Your Pet," Tampa Veterinary Hospital, 2017.