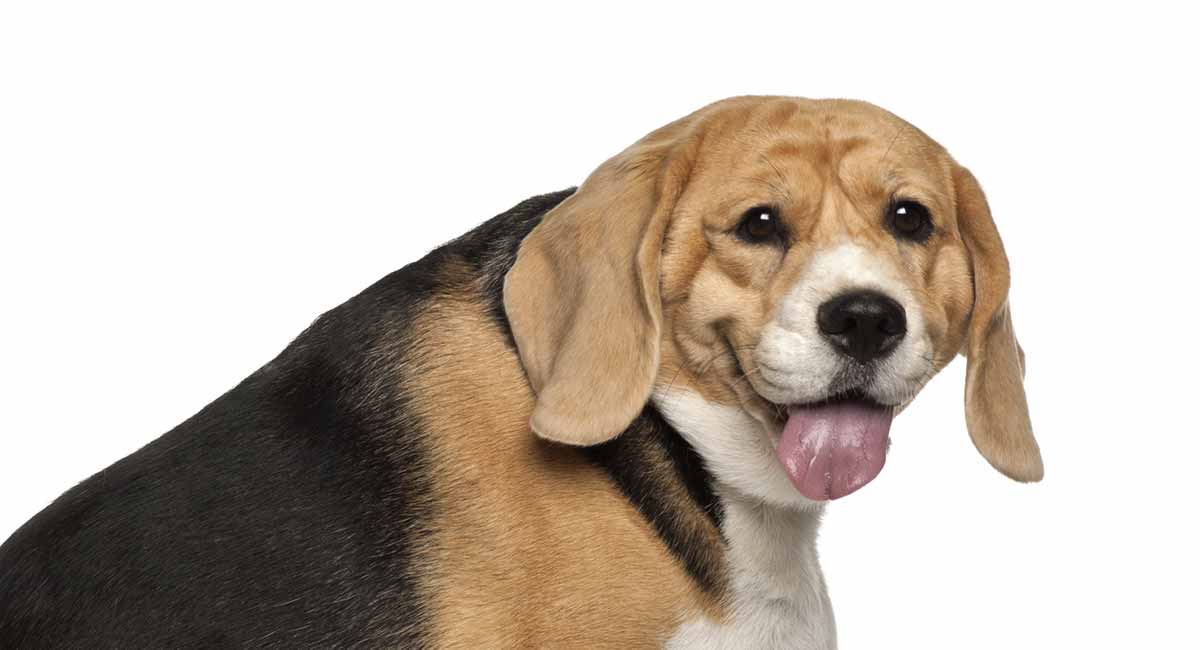 Are you worried that you may have a fat Beagle?
It can be hard to know how much to let your beagle eat. We're going to take look at what makes a fat beagle, why it matters if your beagle gains too much weight, and how to help a fat Beagle slim back down.
Healthy Beagle Weight
Beagles have a solid structure with a broad head and shorter muzzle.
Their legs are shorter in proportion to their body, and they stand around 13 to 16 inches high.
When healthy, this dog weighs anywhere from 18 to 35 pounds.
The Beagle has a smooth, somewhat domed skull, and a black gumdrop nose.
A healthy Beagle has a small amount of fat covering their ribs, which you can still feel the rib bones through.
The base of their tail has a small layer of fat and is smooth to the touch.
Their spine should be like their ribs – you need to be able to feel their spine, but with a thin layer of fat over them.
Lastly, a healthy Beagle should have a visible waistline just behind the ribs and the area behind the ribs should be visibly smaller than the chest.
Do Beagles Get Fat Easily?
Beagles are incredibly active dogs, so they don't usually get fat at a young age.
But as they get older, they don't exercise as much, and this is a leading cause of obesity.
Beagles are always eager to eat and can eat quickly.
They tend to wolf down anything and everything in front of them, many Beagles eat fast that they don't appear to even taste their food!
This can lead to rapid weight gain.
Beagles need a moderate amount of exercise lasting around forty minutes twice a day; this is a healthy amount of activity to keep them from putting on too much weight.
Also, diseases and health conditions can cause them to become overweight.
The three main diseases that can cause this breed to become obese are Cushing's disease, heart disease, and hypothyroidism.
Is My Beagle Fat?
Beagles fall into two categories – up to 13-inches, and 13-15 inches.
When these dogs are done growing,  Beagles up to 13 inches weigh 22 to 30 pounds.
The approximate weight for a 13-15 inch Beagle is 25 to 35 pounds.
Some dogs can be either lighter or heavier than the American Kennel Club Standard. There are many reasons for this.
The runt of the litter might weigh noticeably less than their littermates.
As a rule of thumb, your Beagle is a healthy weight when you cannot see their ribs but can feel them easily.
Also, they are in a standard healthy range if you look at them from the side and the waistline is just behind the ribs.
A good way to tell if your Beagle is overweight is to look at their ribs.
If they clearly show, then they are too thin.
If you can't see them and it is difficult to feel their ribs, then it's likely they are overweight.
Are Fat Beagles Unhealthy?
Being obese isn't healthy for anyone.
An overweight Beagle is at risk of developing serious health issues.
These ailments can include
arthritis
diabetes
worn out ligaments and tendons
breathing problems
snoring
heart disease
and a shorter life expectancy.
Sometimes, sudden or unexpected weight gain is the symptom of an underlying health problem.
Two common examples of this in Beagles are Cushing's disease and Addison's disease.
Cushing's disease in dogs occurs when the dog's body produces an excess of cortisol. A few symptoms for this disease are obesity, loss of hair, and muscle weakness.
Addison's disease is the opposite of Cushing's disease. When your dog has Addison's disease, their body produces less than normal hormones, such as cortisol, by the adrenal glands. Common signs of Addison's disease include changes in weight, depression, lethargy, and vomiting.
So whenever your dog gains a lot of weight, and before you put them on a diet, ask your vet to check them over.
Helping Your Fat Beagle Lose Weight
Helping your dog lose weight can be a difficult task, but it's not an impossible one.
It will take some time and dedication, but in the long run, you will have a happier healthier companion.
We have a few ways that we recommend helping your dog lose weight.
Always begin by consulting with your dog's veterinarian.
They will work out the healthy weight range for your Beagle based on their age, height and sex.
They can rule out underlying health problems, and help design a safe weight loss regimen tailored to your pup.
Let's look at some of the strategies they might recommend.
#1 Cut Out Treats
First, you can start by cutting out treats.
Treats need to be included in your dogs daily calorie intake, and it's easy to underestimate the impact treat have.
Reducing the number of treats given daily can make a significant improvement in your dog's weight and health.
Give them half of what they are used to, then reduce it by even more after a few days. You can also swap out the treats you are giving them with healthier alternatives.
Treats that are low in calories and fats are the best choice when putting your dog on a diet.
#2 Downsize Training Rewards
Secondly, swap training treats for smaller alternatives.
Dogs care more about the number of treats rather than the size of the treat, so it is more rewarding to give them several smaller threats than a few big ones.
Most dog treats that are high in fat and calories will pack on the pounds quick.
Instead, try raw baby carrots, zucchini slices, and other crunchy fruits or vegetables.
Another great strategy is to feed them some dinner treats during the day and adjust their meal accordingly.
#3 Reduce Portion Sizes at Dinner
Thirdly, instead of making massive changes all at once, try reducing your dog's food intake at mealtimes by five percent for one to two weeks.
This reduction is about one ounce per pound or one/eighth cup per two cups.
Make sure you weigh your dog at the start and end to make sure they are losing a healthy amount of weight or any weight at all.
If your dog still doesn't lose weight, consult your vet again before you make more dramatic changes.
Once they start losing weight, continue until they are at the desired size. This can be anywhere around the healthy weight and body size.
Keep an eye on your dog's weight because you may need to add a little more food to maintain healthy body composition.
Is More Exercise Good For a Fat Beagle?
Beagles love to play! And they have remarkable stamina for physical exercise.
A happy Beagle is one who gets an 1 – 1.5 hours of exercise a day.
If your overweight Beagle is more of a couch potato, then introducing more gentle exercise is going to be excellent for his wellbeing.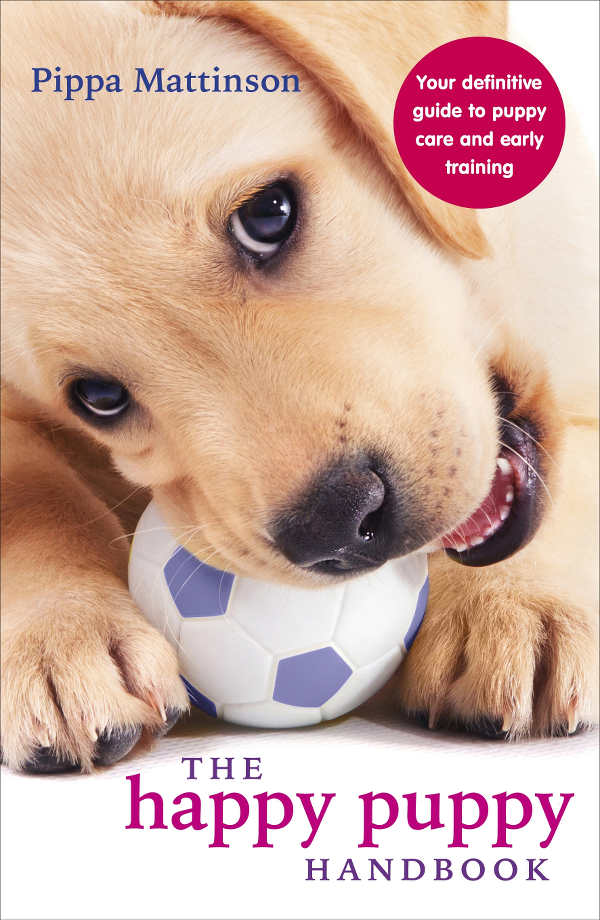 Bear in mind though that carrying extra pounds puts more strain on dogs' joints and heart when they exercise, so start easy and build up gradually.
Lastly, while exercise can boost your dog's mood and reduce weight, cutting calories makes the most difference.
This is because when your dog is in a caloric deficit, they will lose weight.
Caring For A Fat Beagle
The best way to care for a Beagle is to give them the proper exercise. This is the most critical part of helping your Beagle lose weight.
Regular exercise will better their health and increases their lifespan. It will also help keep them from chewing, digging, barking, whining, and rough play.
When you get a good exercise regime going for a while, you will see noticeable improvements in their mood like reduced depression, reduced anxiety, and steady weight loss.
Also, your Beagle won't be laying around as much. The exercise will calm his mind, keep them out of trouble, and improve their sleep.
Altogether, exercise has the most beneficial and fastest results compared to any other form of weight loss.
Has Your Fat Beagle Been On a Weight Loss Journey?
We all know how easy it is to give in to our dog's pleas for extra treats.
Has your Beagle already had to go on a diet?
Let us know how they got on in the comments box!
References and Resources
Piccione, G., "Effect of Moderate Treadmill Exercise on Some Physiological Parameters in Untrained Beagle Dogs" Experimental Animals, 2012.
David A. Andersen "Low-calorie pet treat" Abstract, 1988.
B.P. Meij "Assessment of a combined anterior pituitary function test in beagle dogs: Rapid sequential intravenous administration of four hypothalamic releasing hormones" Domestic Animal Endocrinology, 1996.
Hargis AM "Relationship of hypothyroidism to diabetes mellitus, renal amyloidosis, and thrombosis in purebred beagles." Life-sciences literature, 1981.
Oliveira "Retrospective Review of Congenital Heart Disease in 976 Dogs" Journal of Veterinary Medicine, 2011.