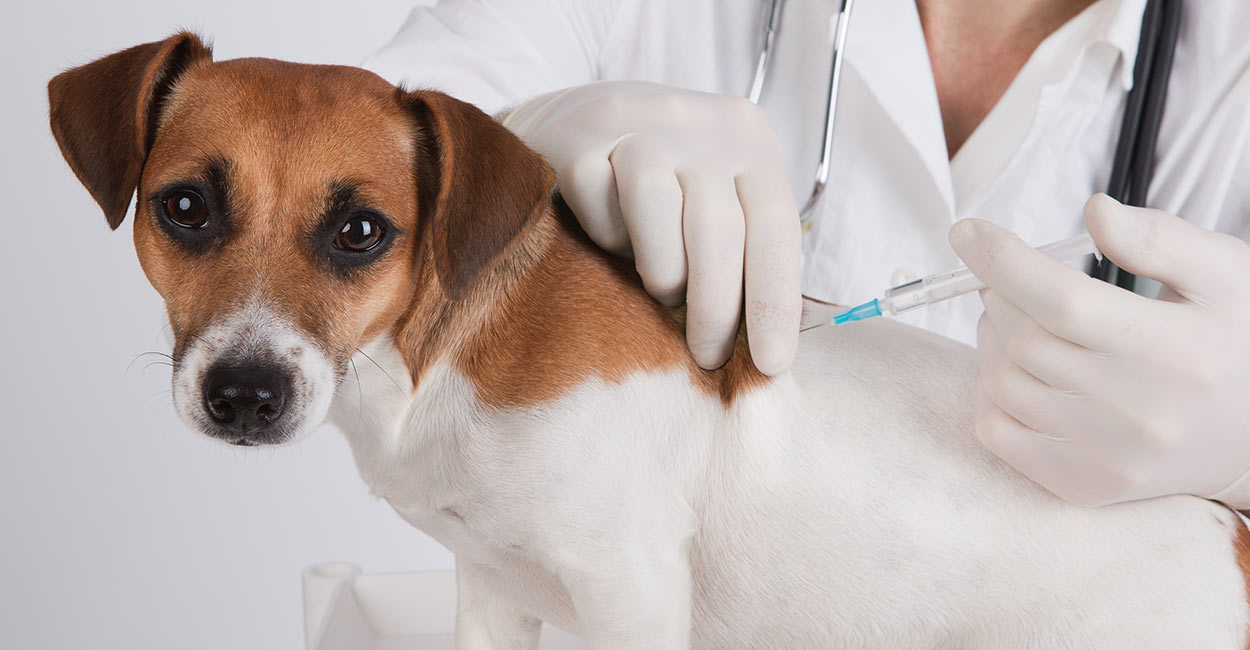 Welcome To Your Complete Guide To The Dog Vaccination Schedule
Looking At When Dogs And Puppies Need Their Shots, And What To Expect When They Have Them.
From Side Effects To Regional Differences, Here Are The Answers To All Of Your Dog Vaccination Schedule Questions!
Many seasoned dog owners will be familiar with vaccinations.
This routine of visiting the vet for dog shots, especially early in our dogs lives, can be seen as a bit of a repetitive chore.
We're constantly being told by health professional that these procedures are not just necessary, but essential.
But couple this with the occasional bombardment of scare stories from those who oppose vaccination practices, and it's no wonder people are confused.
When we bring our new puppy to the vet, we're usually presented with a dog vaccination schedule that notes everything they need to have.
But it often differs from practice to practice.
So what's the importance of timing with puppy vaccinations?
How often do dogs need shots, and how should we behave when our dogs are between vaccinations?
These questions, and many others, are on the mind of all dog owners.
We'll look into them all in todays article 'Dog Vaccination Schedules'.
Where do vaccinations come from?
Vaccines are one of the most influential breakthroughs in modern medicine.
From wiping smallpox off the face of the earth, to stifling outbreaks of measles and other conditions that once killed thousands, they really do show their ability in our day-to-day lives.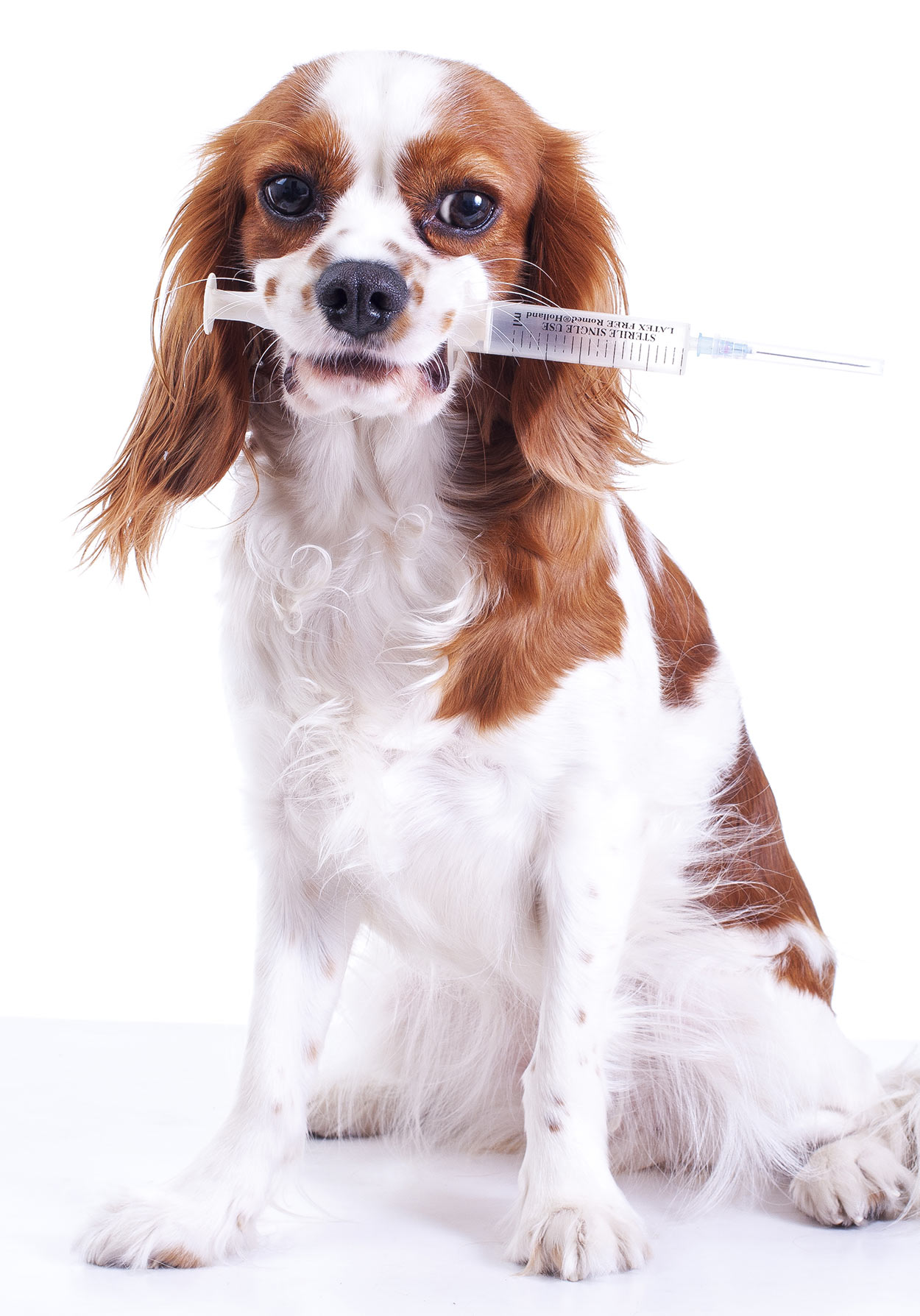 We often credit the discovery of Vaccinations to Edward Jenner in the 19th century.
He popularized the method of making people immune to the then widespread smallpox disease.
By giving people a disease called cowpox, it granted immunity to the more dangerous smallpox.
He achieved this by using pus from a blister on a cow and inserting it into the patients bloodstream.
The gravity of his influence is such that the word vaccination derives from the Latin word for cow.
It might be wrong to give Jenner as much credit as he regularly receives though.
He definitely brought forward the methodology and science of vaccinations, but he didn't invent them.
Even he as a child, was inoculated against smallpox, albeit in a much less refined manner than he developed.
In fact, the idea of conveying immunity through exposure to a weakened microbe may go as far back as 10th century china.
Modern vaccinations
Nowadays, rather than using a different disease, most vaccinations use the same microbes they are trying to stop.
By using weakened versions of the same viruses or bacteria our bodies can create the antibodies necessary to fight them off, without the pressure of a full scale infection.
The word vaccination is still commonly used for any injection that conveys immunity, however.
So how does this relate to dogs?
Well, while in some ways us and our dogs are radically different, our immune systems function in much the same way.
It wasn't too long before we took what we had learned from human vaccines, and started vaccinating our pets and livestock as well.
Dogs are very vulnerable in their youth, and before modern techniques developed it's likely most of a litter would have died before adulthood.
Microbes are everywhere in modern civilization, and both us and our dogs struggle to deal with some infections.
This is because most of both of our evolutionary histories have been spent living in small groups, there's much less of an opportunity for microbes to pass from person to person and dog to dog in those situations.
Different countries have different diseases to confront with vaccination, and the standard vaccinations differ as such.
Let's take a look at how the dog vaccination schedule, and the diseases we immunize against, differ in the USA and the UK.
First let's take a look at the American side of things.
Dog vaccination schedule USA
The main difference between the USA and some other countries is that some states have mandatory laws regarding vaccinating dogs against rabies.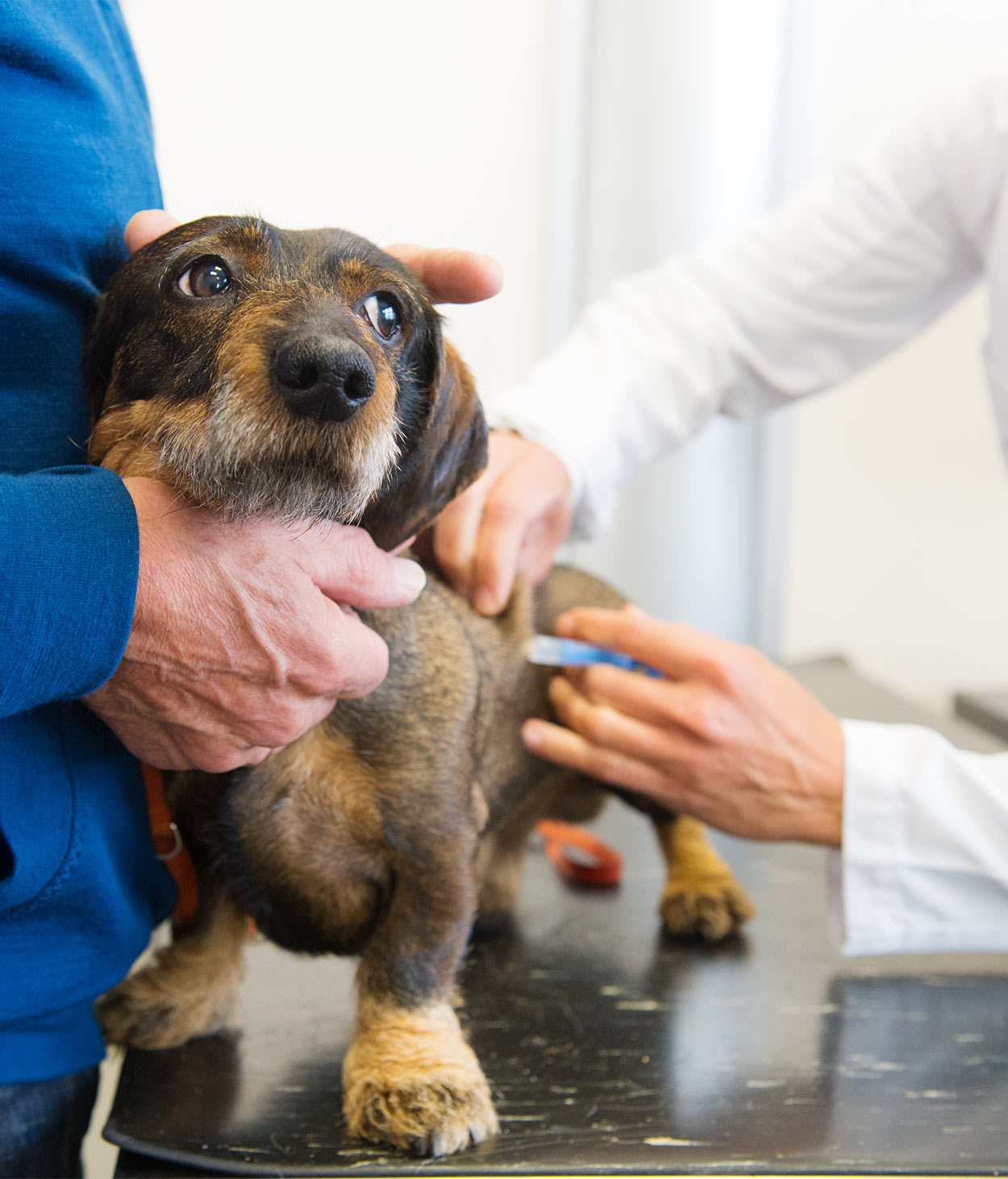 Rabies is a viral infection that can affect humans, dogs and many other mammals.
This crossover between species is what makes vaccination mandatory in many states.
A rabid dog experiences inflammation of the brain, which makes him much more likely to attack people.
Any attack can result in the transfer of the rabies virus from the dogs saliva into the human bloodstream.
Rabies can be treated fairly effectively if responded to immediately.
But, once it passes a certain threshold, mortality can be a near certainty.
Since dogs are so close to us at all time, and rabid humans relatively rarely bite other people, immunizing dogs has been shown to be an effective way to create a barrier between rabies and the human population.
Other diseases vets will usually vaccinate your dogs against include: the distemper virus, adenovirus, parvovirus, parainfluenza and hepatitis.
Often these vaccines are combined into one injection, in which case they're given their own separate name.
The DHPP vaccine protects dogs from distemper, hepatitis, parvovirus, and parainfluenza, while the DAPP swaps the hepatitis coverage for adenovirus.
Your vet will decide what other vaccines are necessary depending on which of these they use.
All of the diseases these vaccines prevent are potentially fatal, or at least disastrous to the health of a growing pup, and distressingly widespread.
For these reasons it's often recommended that you prevent your puppy from walking around in areas other dogs may have been until after they are fully vaccinated.
Socializing is still possible when adhering to this, just prevent your pup from rummaging around on the floor, and pick him up in public places.
So, what's the standard puppy shot schedule in the USA?
Puppy vaccination schedule USA
It's important to point out that the schedule of vaccinations your puppy receives may differ from vet to vet, and state to state.
This is also true of which vaccines your pup will end up receiving.
The different areas where rabies vaccinations are mandatory are a pertinent example of this.
With this being said, there are general guidelines that most vets stick to.
At the age of 6-8 weeks is normally when your puppy's first vaccination will occur.
These are usually the vaccines for distemper, measles and parafluenza.
After this, at 10-12 weeks old your pup will usually have his DHPP vaccine.
Puppies will then receive a DHPP booster every three weeks until they're around 16 weeks old.
All of these are guidelines, and there's a fair amount of flexibility to fit them in with your schedule.
After this point the DHPP vaccine maybe re-administered 1 year after the original course, and then every one to three years after that.
If you are in a state where rabies vaccines are mandatory, this will first be given when your puppy is between 3 and 6 months old.
The Rabies vaccine usually lasts for 3 years, and the dog rabies vaccine schedule works accordingly.
Now we've looked at the situation in the USA, what shots do dogs need in the UK?
Dog vaccination schedule UK
Since rabies is incredibly rare in the UK, it's not generally vaccinated against.
Most of the other diseases American dogs are vaccinated against are still an issue in the UK, though, so they are still covered against.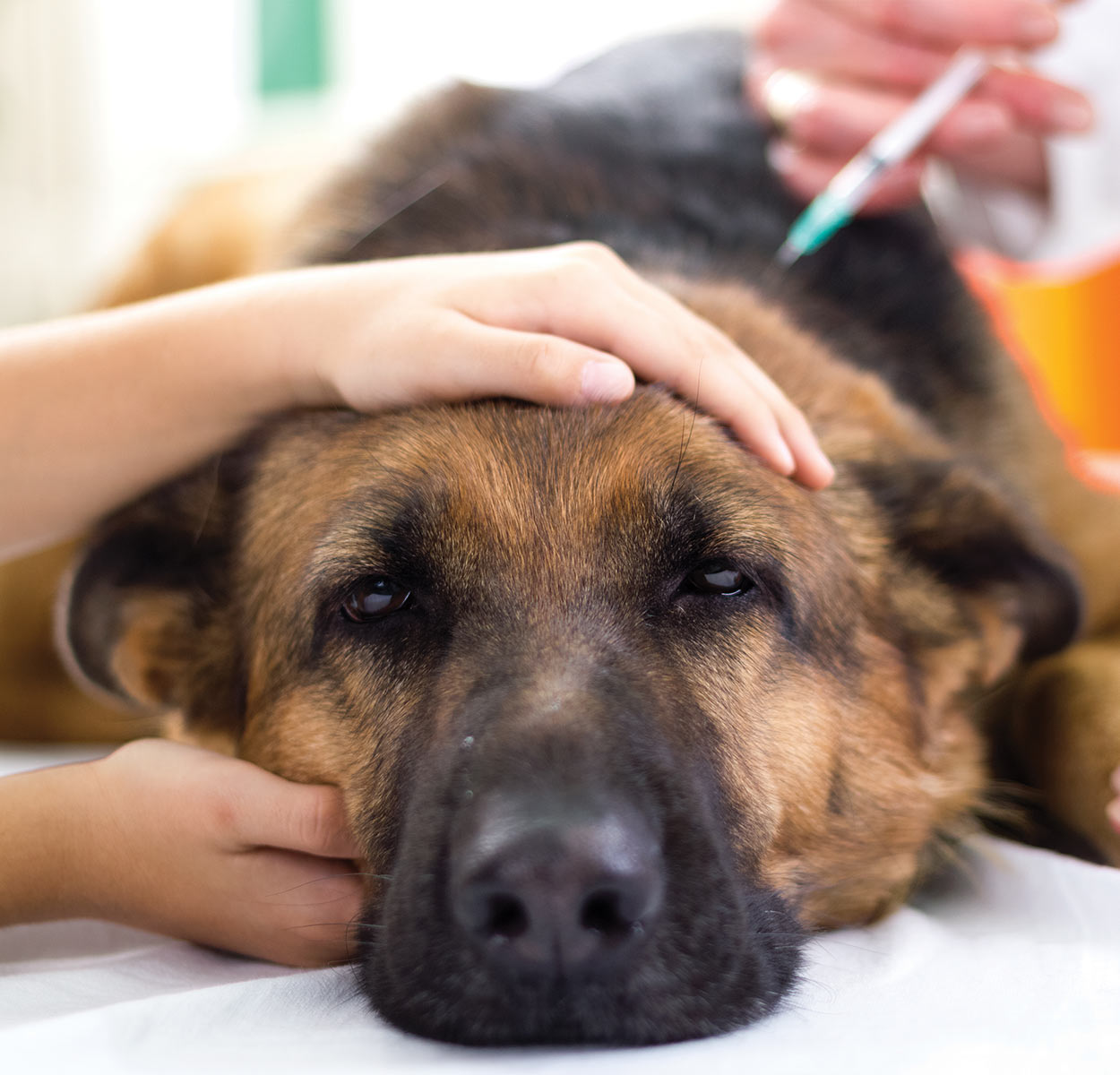 The four main diseases we vaccinate dogs for in the UK are: Parvovirus, Distemper, Hepatitis and Leptospirosis.
Three of these we mentioned earlier in the USA section.
It's important to point out that while Leptospirosis can be vaccinated against in the US, it's not nearly as common as doing so in the UK.
Additionally, dogs in the UK often have vaccinations for kennel cough.
So, how often are dogs vaccinated against these conditions in the UK? And how old will my puppy be when he has his first vaccination?
Puppy vaccination schedule UK
As in the USA, vaccination schedules will differ depending on the dog and your vet.
As ever, though, there are still general guidelines that your vet will generally follow.
In the UK, the particular vaccines don't tend to differ by area either.
Puppies will generally be vaccinated for all the major diseases we mentioned earlier, all at once.
After a few weeks they should receive a second dose of he same vaccinations.
After this, puppies will receive a booster vaccine at either 6 or 12 months of age, depending on your vet's policy.
Adult dogs will generally receive booster shots for various conditions every 1-3 years, depending on how at risk they are.
Your vet will give you advice on this, and it may change as your dog grows older.
Generally, medicine comes with the potential of side effects, it's a bargain we're used to taking.
But is the same true of vaccinations?
Dog vaccine side effects
The amount of effective treatments and preventative measures that don't cause any side effects can probably be counted on one hand.
With this being said, it's important to know what we and our dogs are in store for.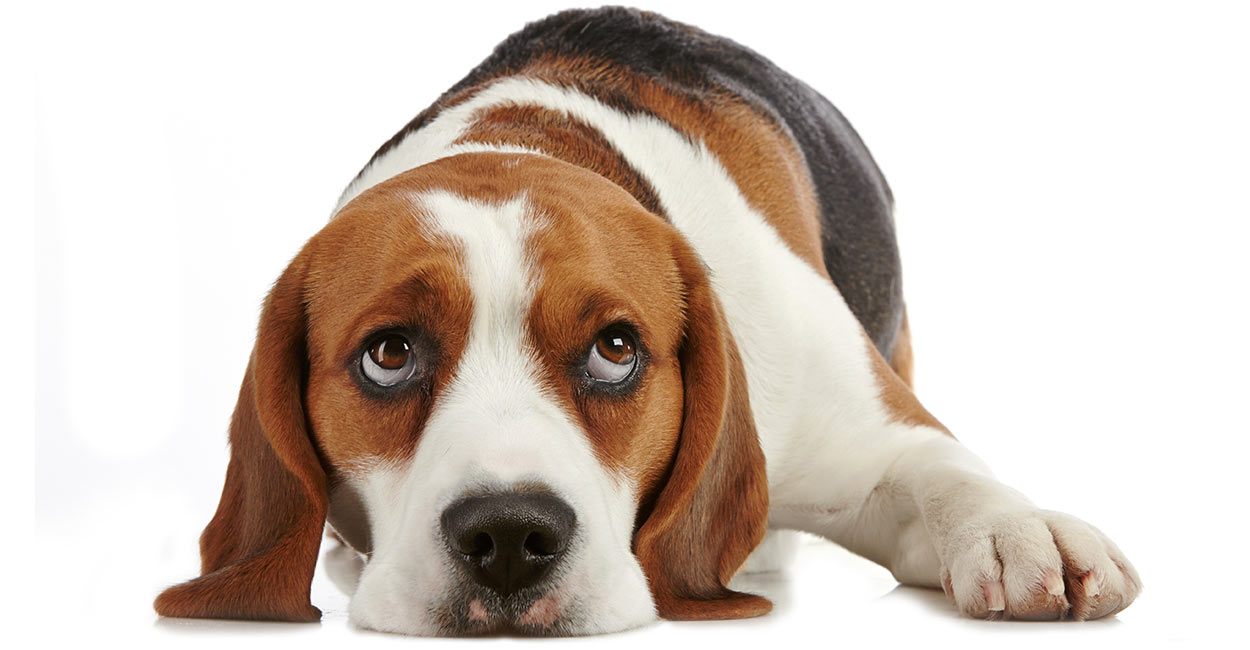 When we vaccinate our dogs we're injecting them with a damaged version of the disease we're trying to make them immune to.
So, after a vaccine our dogs do technically 'have' this illness, just in a much milder form.
We need to do this, because it allows their body to make the tools it needs to fight off a stronger infection in advance.
Most dogs will be absolutely fine, but a small percentage may experience an elevated temperature and an upset stomach.
This is likely their immune system responding too aggressively to a perceived threat.
In much more extreme, and much more rare, cases, seizures have been reported. The validity of this being a result of vaccines is in question though.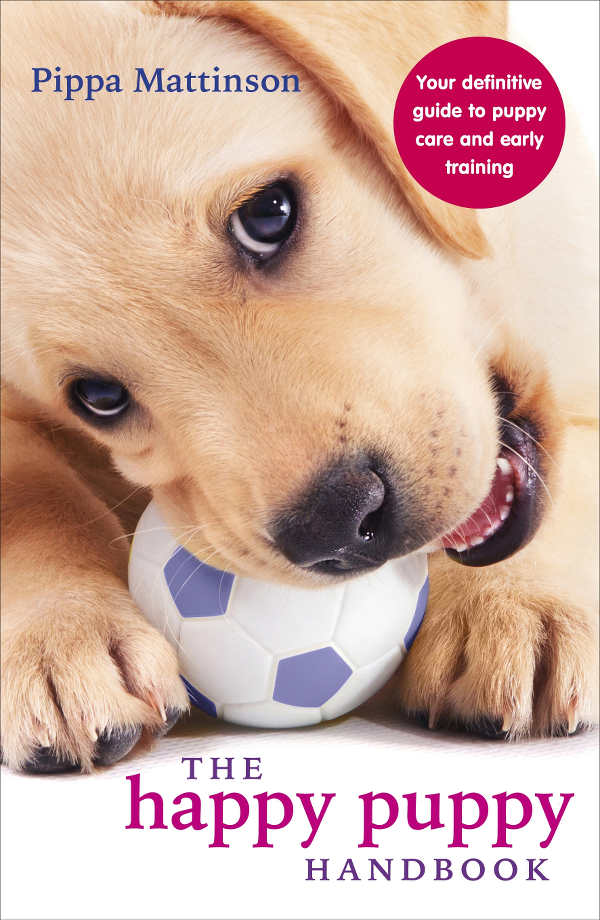 Some of these might put you off, but you should be relieved to hear they're very rare.
Anything beyond a fever and some stomach upset is considered exceptional. If your dogs does appear to be distressed, or is having seizures then it's best to take him straight to a vet.
It's important, whenever we consider side effects, to bear in mind what we're preventing.
Infections like rabies and parvovirus kill puppies and dogs with horrifying consistency. When we compare this with the statistically insignificant proportion of serious side effects, the choice should be very clear.
Far more than just putting are dogs at risk, if enough people didn't vaccinate their dogs then none would benefit from herd immunity.
This is where enough of the population is vaccinated, to the extent that diseases generally don't reach unvaccinated dogs.
Eventually a lack of vaccination would lead to these deadly diseases becoming much more common.
Let's look back at what we've learned about the dog shot schedule.
Dog Vaccination Schedule
Dog vaccinations are a necessary, if a little inconvenient, fact of puppy ownership.
Without these immunizations, the mortality rate for puppies would be much, much higher.
It's important to discuss a puppy vaccination schedule with your vet as soon as possible. If you ask early, you might get more flexibility.
These vaccinations are essential for your puppy to enjoy play outdoors, and to bring her into new environments.
Vaccinations should only be administered by a registered professional. Beware of cheap dog vaccinations!
A botched injection could soon lose it's apparent value if your dog needs treatment for an infection.
As veterinary procedures go though, fortunately, puppy shots cost very little.
It might be easy to be put off by stories of potential side effects, but in reality this is incredibly rare.
What aren't rare are most of the diseases we're protecting our dogs from. Infections like parvovirus can easily be fatal, especially to a young pup.
Puppies are fragile, and we need good measures in place to protect them.
The evolutionary reason dogs have large litters, is probably that not many of them would traditionally survive to adulthood.
Couple this with the way that modern life concentrates diseases in densely populated areas, and you have a huge risk to your pup's health.
So, to sum up, getting your dog vaccinated and sticking to your vets vaccination schedule is one of the best ways you can ensure your puppy will grow up healthy.
What's your experience with having your dog vaccinated? Let us know in the comments below.
References