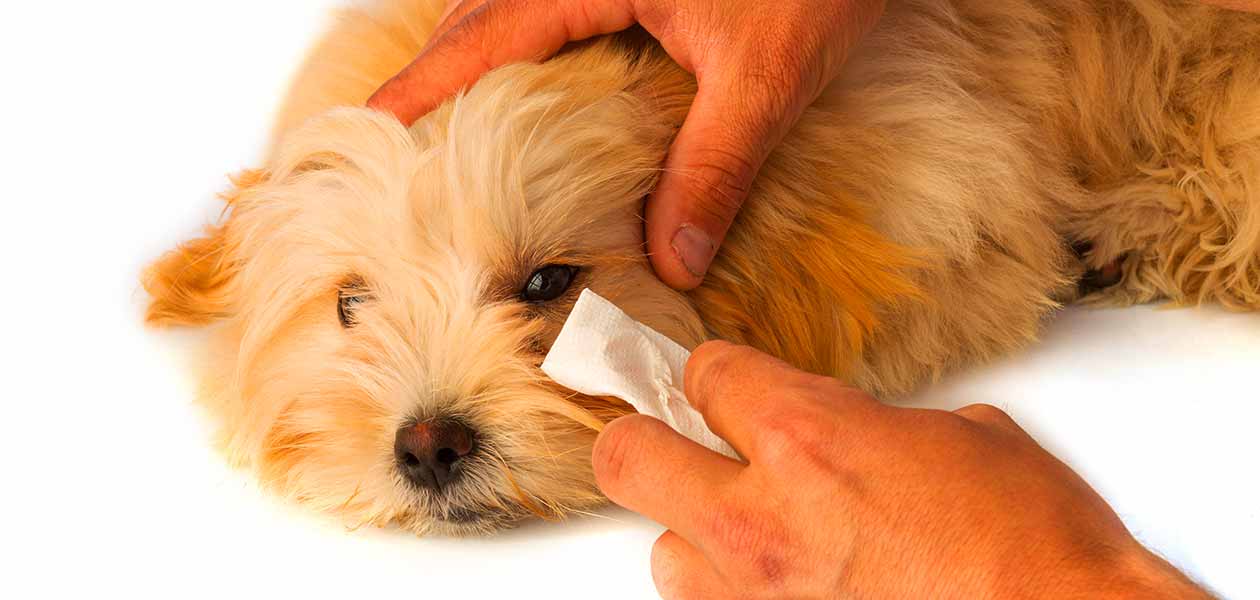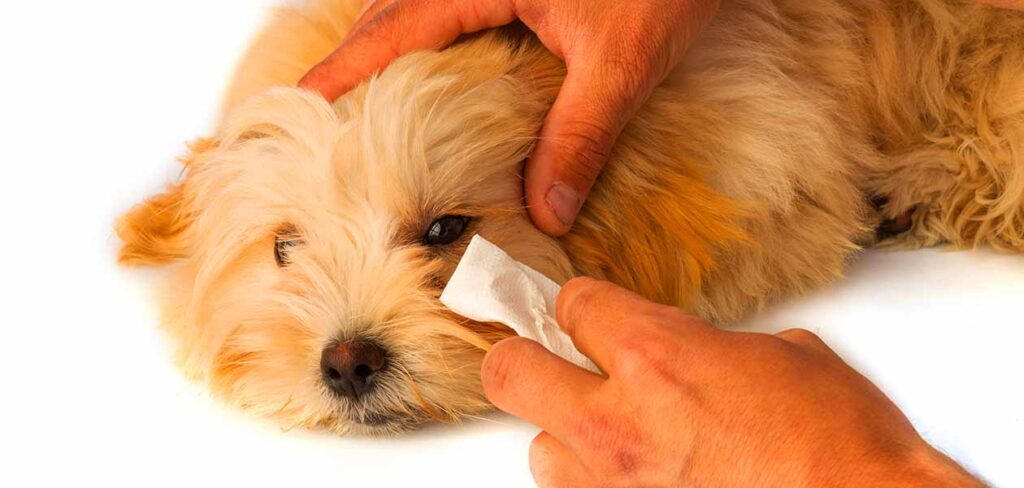 Dog eye boogers are caused by a gunky discharge from your pup's eye. This eye goop can be green, white, clear or brown and might seem wet and murky or dry and crusty. This is pretty gross stuff so you'll want to clean it off, but hold on a second! Before you wipe and forget, it's important to watch out for signs of something a bit more serious. Dog eye boogers can be caused by conjunctivitis, allergies, epiphora, glaucoma and injuries to and around the eye or even the shape of your pup's face. Flat faced dogs like Pugs and Bulldogs with bulging eyes are more likely to get eye boogers than those with a longer muzzle. Today we'll help you to work out whether your dog's eye boogers are a worrying sign or symptom you need to call the veterinarian about, due to risk of illness or blindness. And give you top tips for wiping and washing them away at home, or getting them treated if necessary.
Contents
What Are Dog Eye Boogers?
Dog eye boogers are technically known as discharge. Buildups of discharge can occur at your dog's tear ducts. Things like dry tears, mucus, and dead cells can build up here to form a crusty eye booger, or some clear/brown-ish discharge.
Dog eye discharge can be green, brown, or clear depending on the cause. If your dog has white discharge, or pus around his eye, you should take your dog to the vet.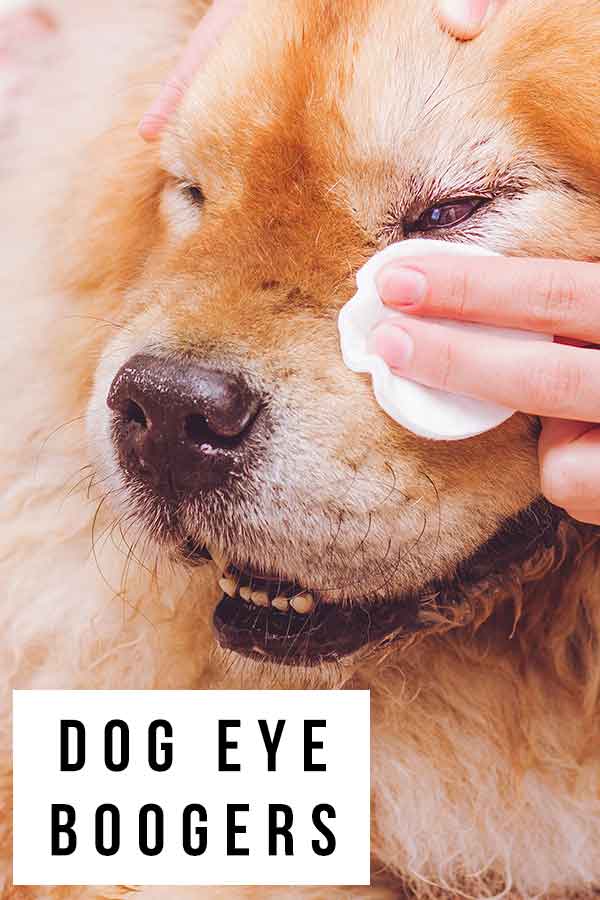 Why Does My Dog Have Eye Boogers?
As we've seen, some eye discharge is normal in dogs. But, there are times when dog eye boogers are caused by a more serious problem.
Causes of eye discharge in dogs include conjunctivitis, dry eye, epiphora, injury, infection, or even facial conformation. Let's take a closer look at these causes.
Dog Eye Boogers From Conjunctivitis
Canine conjunctivitis is an inflammation of the conjunctiva. This is a thin membrane that lines your dog's eyelids. Symptoms of conjunctivitis in dogs include redness, swelling, and discharge.
Your vet may prescribe an antibiotic treatment if they suspect your dog is suffering from bacterial conjunctivitis. They will also show you the best way to wash away any discharge that is around your dog's eye.
If your dog's eyes don't improve after their course of antibiotics, you will need to take them back to the vet to discuss any other potential causes.
Epiphora and Dog Eye Boogers
Another cause of dog eye discharge is epiphora. This problem is characterised by an excessive overflow of tears from your dog's eye. There are lots of things that can cause or contribute to epiphora. This includes: allergies, irritants, blocked tear ducts, or anatomical deformities.
Epiphora can look more like tears than eye boogers. If you see a lot of dampness under your dog's eyes, or actual tears rolling down, your puppy could be suffering with epiphora.
You may also notice red or brown staining under your dog's eyes. This is particularly evident in dogs with white fur. Epiphora can be a sign of something more serious. So, you should check in with your vet if your dog has excessively watery eyes.
Dog Eye Boogers from Dry Eye
Dry eye in dogs is also called keratoconjunctivitis sicca (KCS). Unlike epiphora, dry eye is characterized by decreased tear production.
Dogs with dry eye can experience a thick, sticky discharge in their eyes. As well as this, your dog may squint, and be in visible pain.
KCS can require a combination of treatments. This is often a process that will last your dog's entire life. Your vet may recommend tear stimulants, cholinergic agents, tear replacements, regular eye examinations, and in extreme cases – surgery.
Dogs with dry eye can develop other problems, like conjunctivitis. So, be sure to take your dog to the vet if they have thick, sticky eye boogers.
Injury and Infection Can Cause Dog Eye Boogers
Another common cause of dog eye boogers is injury or infection. These two causes often come hand in hand. Our dogs can easily injure their eyes as they're running and playing. If your dog has green or yellow mucus around their eye, they are likely to have an eye infection.
Watch out for other signs of infection, such as pain or irritation. If your dog has an eye injury, this may be visible to you. But take care when examining your dog's eyes, this may be better done by a vet.
Eye infections can be a symptom of other health problems. So, if your dog has yellow or green mucus around their eye, take them to the vet.
Especially if you notice other symptoms, such as irritation, pain, or redness.
Brachycephalic Dogs
Breeds that have flat faces can be more likely to suffer from the conditions we have listed above. Particularly epiphora, and KCS. They are also more prone to eye injuries. Brachycephalic dogs have flatter skulls, with shallow eye sockets. So, their eyes protrude more than a normal dog.
In some cases, these breeds cannot even fully close their eyelids. Not only does this lead to vulnerabilities, but can cause problems with tear duct drainage.
Many of the eye problems affecting flat-faced dogs are grouped under the term brachycephalic ocular syndrome. Unfortunately, conformational problems like this cannot always be treated easily. They may require surgery, or lifelong care and treatment.
When Should I Worry About Dog Eye Boogers
Not all discharge is something you need to worry about. Dogs will naturally get some eye boogers as tears dry on their eyes, and as their eyes get rid of things that shouldn't be in them!
Just like humans wake up with a bit of crust in the corner of their eyes after sleeping, eye boogers in the morning are normal for dogs too. But, there are times when canine eye discharge is something to be concerned about.
If your dog has thick, stick, white/grey discharge under his eye, you should take him to the vet. This can be a sign of KCS.
You should also make a trip to the vet if your dog has green or yellow mucus, or pus around his eye. This type of discharge usually means infection, which could be a symptom of something more serious.
If your dog's eye boogers are ever accompanied by irritation, pain, swelling, or redness, take them to the vet to be safe.
How to Clean Dog Eye Boogers
If your vet has confirmed that your dog's eye boogers are nothing to be worried about, you can relax. It's a good idea to regularly clean them from your dog's eyes, just to prevent any irritation or a buildup of discharge.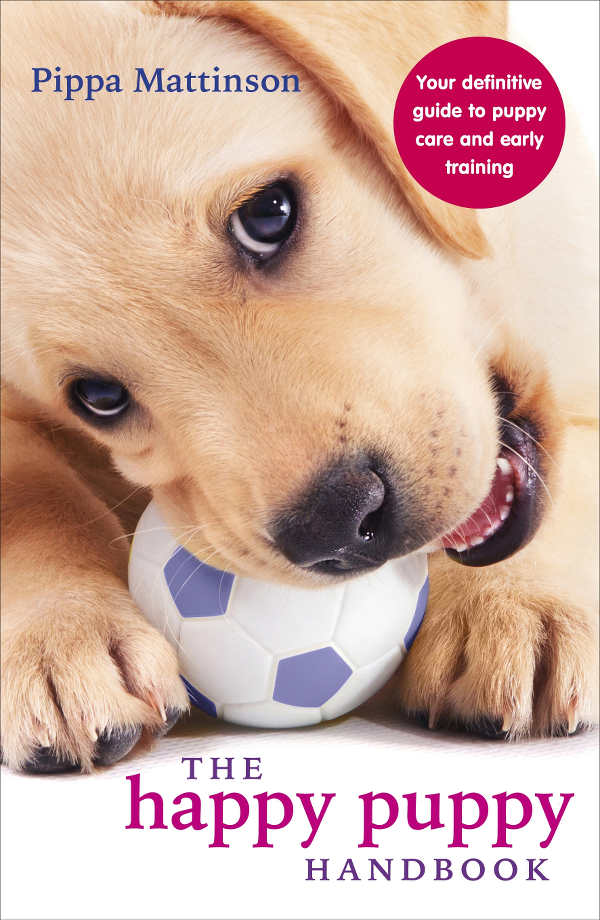 Don't use any harsh chemicals or products when cleaning your dog's eye. It is best to just use warm water on a clean cloth or cotton pad.
Gently wipe your dog's eye until the discharge has gone, and leave it to dry. Check your dog's eyes regularly to make sure they are clean and that the discharge hasn't developed any other symptoms.
Preventing Dog Eye Boogers
Grooming your dog and regularly cleaning its eyes can help to prevent eye boogers from developing and building up. Crusty eye boogers can be harder to remove than normal ones, but just gently wipe them with water and a cotton pad.
Make sure to regularly examine your dog's eyes. If you have a flat-faced breed, you should check for any injuries, as their eyes are more vulnerable to scratches.
If you notice any other symptoms of irritation, it is best to check with your vet.
Dog Eye Boogers Aren't Always A Worry
Has your dog ever had discharge that was a symptom of something worse? What do you think is the best way to remove discharge from your dog's eye?
We would love to hear more from you in the comments.
Readers Also Liked
References and Resources