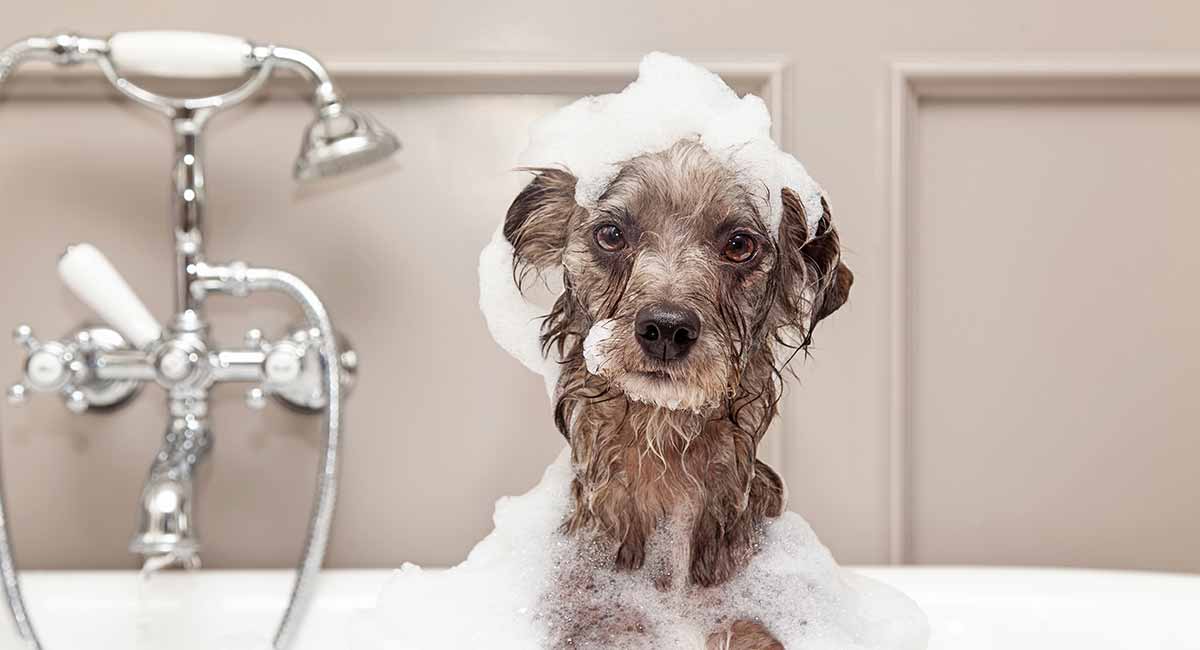 Getting rid of dog dandruff isn't quite as simple as reaching for a bottle of Head & Shoulders.
If you've ever wondered if dogs get dandruff or if the white flecks on your dog's coat are dandruff, we have answers.
What is Dandruff?
It's normal for the body to shed dead skin cells, called dander in dogs. Sometimes this shedding becomes excessive and is accompanied by itching and redness.
This is commonly referred to as dandruff and is scientifically known as seborrhea. It is a disorder of the sebaceous glands.
The sebaceous glands produce sebum, oils that lubricate the skin and hair. Animals with seborrhea produce too much sebum.
Dog dandruff comes in two forms: oily and dry. Most animals with dandruff have a combination of the two.
Can Dogs Get Dandruff?
Unfortunately for our furry friends, dogs can get dandruff.
Dandruff in dogs is common, but some are more prone to it than others.
It can be inherited in certain breeds. Inherited dandruff is called primary seborrhea.
Dandruff is usually not serious, but it can be a symptom of a serious underlying medical condition so it requires attention.
There are treatments for doggy dandruff, but first, you need to recognize the symptoms and determine its cause.
Dog Dandruff Symptoms
We know what dandruff looks like in people, what about dogs?
Dandruff is characterized by an unusual amount of dead skin cells in the hair. They show up as white flakes on your dog's fur and may be dry, oily or both. Dogs with dandruff usually have scaly, itchy and red skin.
The most common location to find dandruff on dogs is their back, face, and flanks. You may notice flakes on your dog's bedding, on your clothes and anywhere your dog likes to sit or sleep.
As if flaking isn't bad enough, the excess oil produced can have a distinctly unpleasant odor.
Dandruff often makes dogs itch. They will scratch, bite or lick at itchy skin, which leads to further irritation and hair loss.
Excessive scratching, biting or licking is not just a symptom, but another potential problem. Irritation of the affected area can cause a secondary infection, which definitely necessitates a trip to the vet.
If you notice other symptoms, such as a change in eating habits, energy, or frequency of drinking or urination, call your veterinarian. These may be symptoms of a more serious underlying medical conditions.
What Causes Dandruff in Dogs?
Since dogs have hair over their entire bodies, their dandruff can be more noticeable than human dandruff. But what's behind it?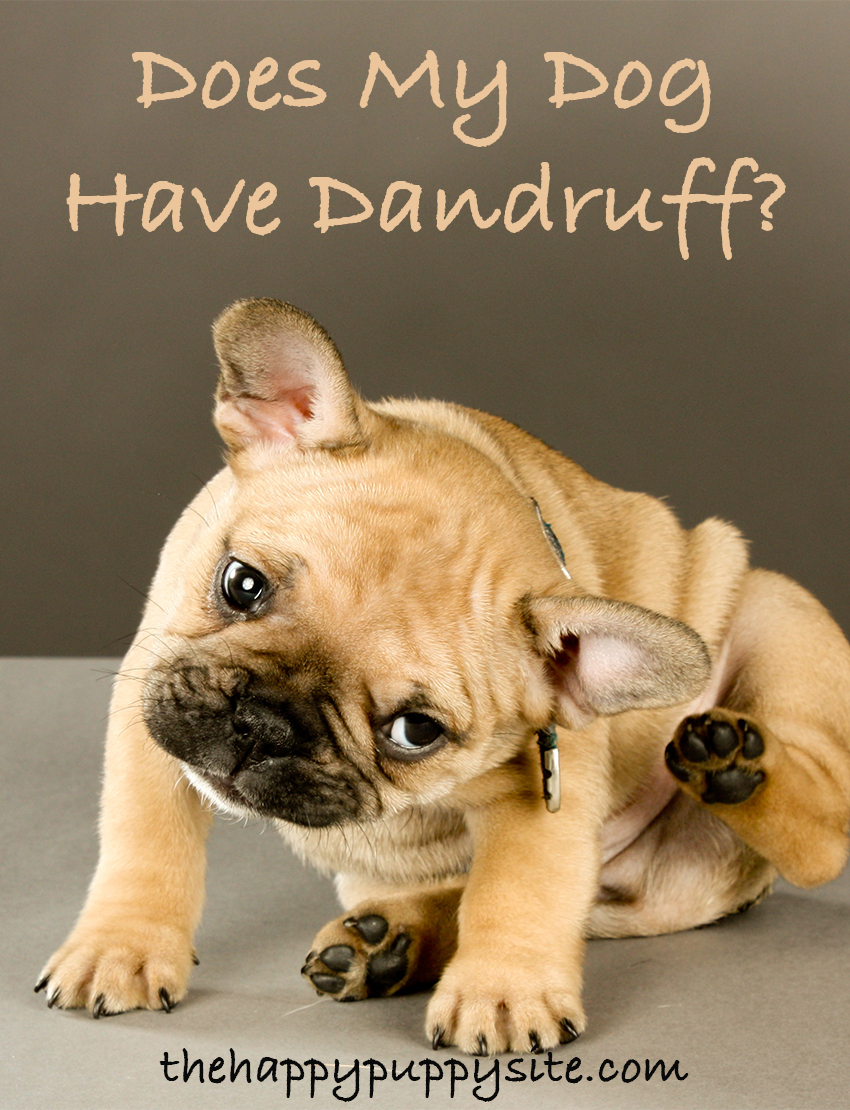 In some cases, dogs have an inherited form of seborrhea.
Breeds that are more likely to inherit this condition include:
American Cocker Spaniels
West Highland White Terriers
Dachshunds
Basset Hounds
Labrador Retrievers
Golden Retrievers
German Shepherds
Dobermans
Other dogs develop dandruff as a secondary symptom of an underlying issue such as:
allergies
environmental factors
parasites
infections
poor diet
obesity
systemic illnesses
musculoskeletal disease.
Allergies and Environmental Factors
Changing seasons bring challenges ranging from dry, cold air to seasonal allergies.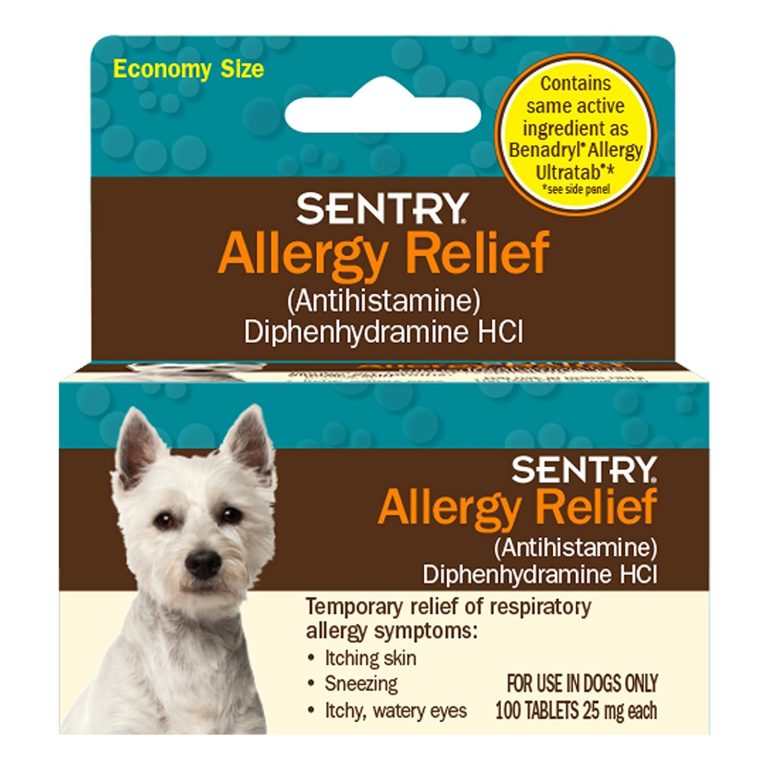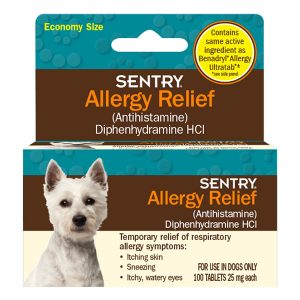 If your dog's dandruff coincides with colder temperatures and decreased humidity or that first wave of spring pollen, it could be a case of dry skin or allergies.
Seasonal shedding can cause dandruff, too. Built-up dead fur can cause dandruff and decreased coat luster, especially if your dog is not regularly groomed.
Allergies can cause a condition in dogs called atopic dermatitis. This condition causes dandruff, dry skin, itching, inflammation and redness. Prevention and treatment are important to prevent a secondary infection.
One of the most common skin disorders in dogs is flea allergy dermatitis. Dogs with this condition are allergic to flea saliva. The allergic reaction can cause dandruff, dry skin and itchiness, among other symptoms.
You can buy anti-allergy medication for dogs. But before you give him dog antihistamines, speak with your veterinarian to be sure you've correctly identified the root cause of the problem.
Parasites
If the phrase mangy mutt comes to mind when examining your dog's dandruff, that is probably because mange and other parasites are common causes of dandruff.

Sarcoptic mange, also known as canine scabies, is more severe than regular dandruff. It is characterized by itchiness, hair loss, pimples, and irritation.
Demodex, also called canine demodicosis or demodex mange, is a mite that causes dry, scaly skin and hair loss. Lesions are usually small and centered around the face and eyes, but they can appear elsewhere.
Cheyletiellosis, or walking dandruff, is caused by a mite that causes itchiness and scaling. It looks like dandruff but the 'walking' part of its name is from mites moving in the top layer of skin causing the skin flakes to appear to walk.
Walking dandruff is highly contagious, so it's best to keep your dog away from other animals until after treatment is complete.
Infection
Skin infections can cause dandruff in dogs. Some types of yeast and bacteria on the skin are normal. If they become overly abundant, they cause problems including dandruff.
Other yeast or bacteria are not normal and when present, can cause a variety of symptoms including dandruff.
Ringworm is one example, but don't worry, there's no worm involved. It's a fungal infection. It's zoonotic, which means it can pass from dogs to humans. Exercise good hand-washing practices to avoid infection.
Poor Diet
Most dogs get all the nutrients they need from their dog food, and most good complete dog foods have all the nutrients a dog needs to stay fit and healthy.
Diets low in omega-3 fatty acids can lead to skin and coat abnormalities like dandruff. If you suspect that your dog's diet may be insufficient in omega-3 fatty acids, ask your veterinarian to recommend a better brand of dog food or a supplement like fish oil.
Systemic Illness
Dandruff may not seem like a big deal, but changes in your dog's coat and skin can be an indicator of disease.
If brushing and bathing do not restore your pet's natural luster, talk to your veterinarian. This is especially important if you notice changes in your dog's behavior, appetite, energy, or urination.
Problems with their skin can be the first sign that your dog has an illness like diabetes, Cushing's disease, thyroid disease, kidney or liver disease, among others.
Musculoskeletal Disease
Dogs that cannot groom themselves cannot take care of their coats. This can lead to dandruff.
Diseases that affect your dog's muscles and bones, like arthritis, can make it hard for your dog to groom himself. Your dog could be in too much pain to groom himself or have a limited range of motion that prevents effective grooming.
Diagnosing Dog Dandruff
Dog dandruff can have a variety of causes, so diagnosing its cause can be tricky. The best way to get an accurate diagnosis is to talk to your veterinarian.
Your veterinarian will take an oral history of your dog's condition and perform a physical exam.
Be prepared to answer questions about behavior, diet, activity level and frequency of drinking and urination. These other factors help put together a picture of your dog's overall health, narrowing the underlying cause down.
Your vet may be able to eliminate several potential causes based on their findings, reducing the need for widespread testing.
If your veterinarian suspects parasites, they may perform a skin scraping to examine the skin and hair cells for signs of mites. They may also comb your dog with a flea comb to gather samples of hair, skin, and potential pests.
If the cause of your dog's dandruff is suspected to be a fungal or bacterial infection, they will probably take a culture for examination under a microscope.
It's best to avoid bathing your dog immediately before a visit to the veterinarian so that these sampling procedures will be as effective as possible.
Systemic illnesses won't show up on a skin scraping or culture. To rule these out, your veterinarian may run blood tests.
Dog Dandruff Treatment
The treatment for dandruff depends on the cause. Your vet will try to reduce the symptoms and treat the underlying cause, which can take some time.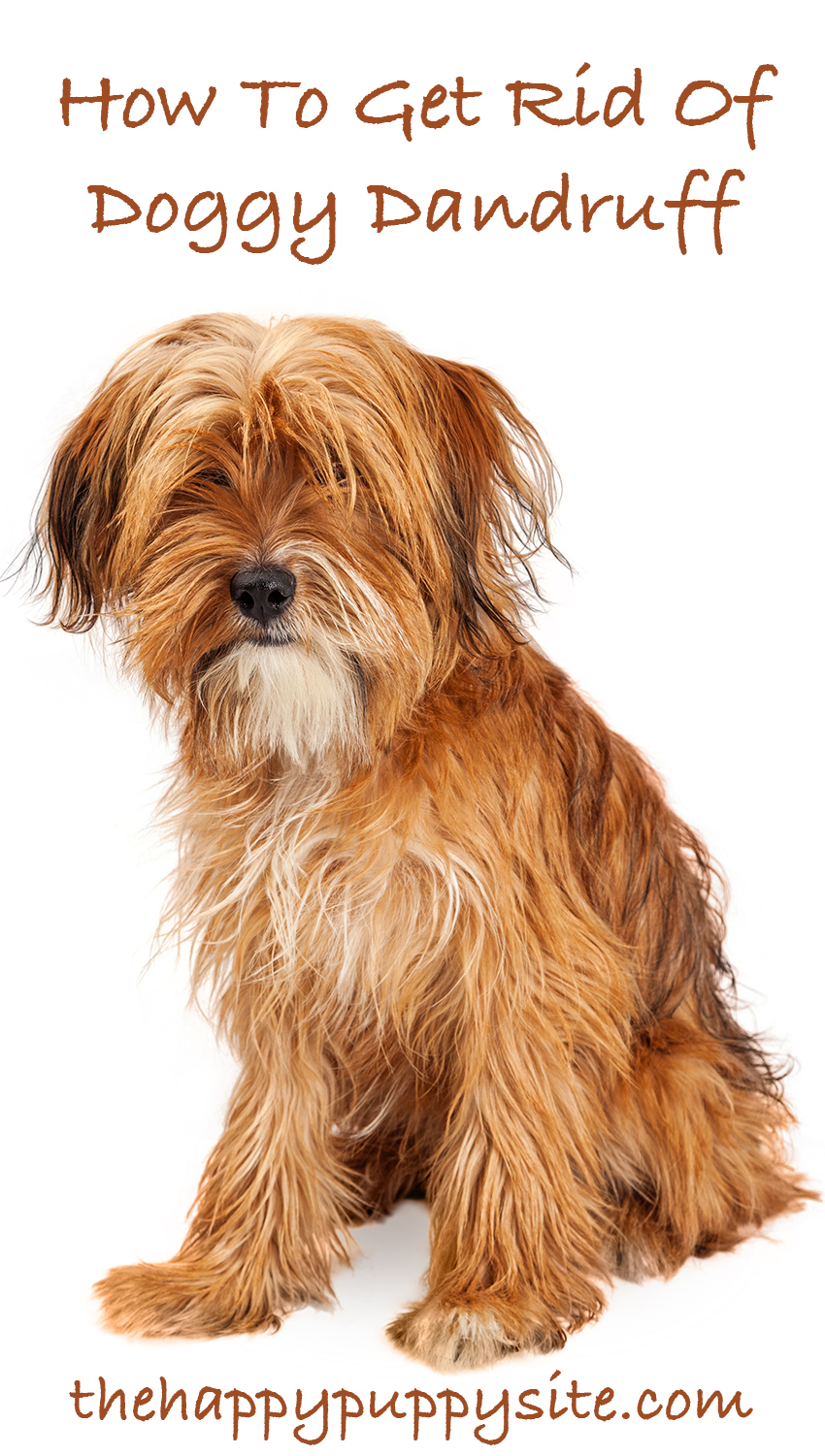 Allergies are tricky to pinpoint. With so many allergens, determining which one is bothering your dog can be almost impossible.
Allergy testing and a process of elimination are both options. In some cases, vets prescribe a corticosteroid to reduce itching and inflammation.
The only way to successfully treat dandruff caused by flea allergy dermatitis is eliminating the fleas. This is easier said than done. Your veterinarian will talk you through the best way to eradicate fleas from your home.
Treating mites requires administering an anti-parasitic medication like ivermectin. Some infestations, like Demodex, may resolve on their own without medication. Others, like sarcoptic mange, require medical intervention.
Underlying conditions like hypothyroidism or Cushing's require ongoing medication to control the disease. Once the disease is under control, symptoms like dry skin or demodex should resolve.
Since dandruff can lead to skin infections, don't be surprised if your veterinarian prescribes an antibiotic to clear up any secondary infection.
Grooming for Dog Dandruff
In many cases, dandruff is caused by cold weather or seasonal shedding. Frequent grooming and a humidifier can help resolve these issues.
You can buy dog brushes and combs specifically designed for dogs with dandruff.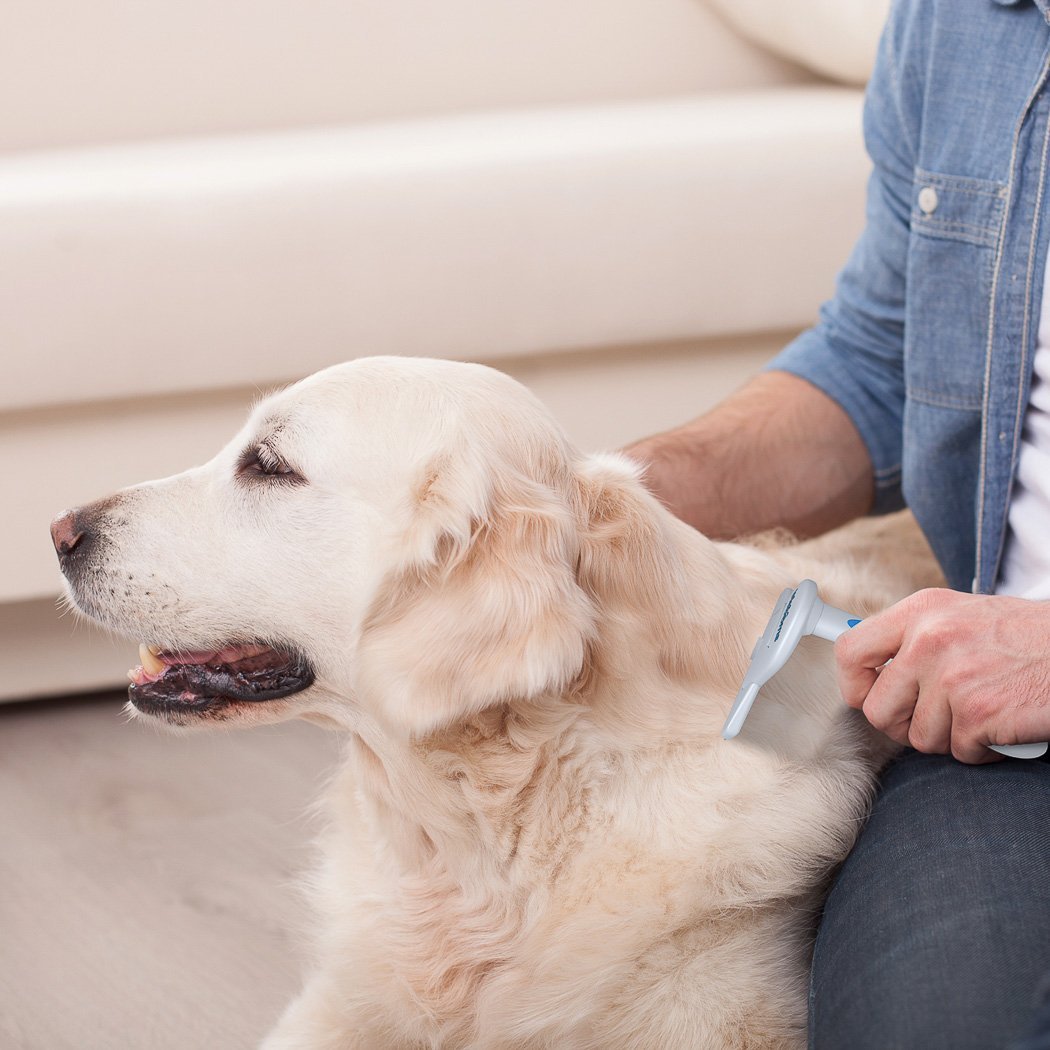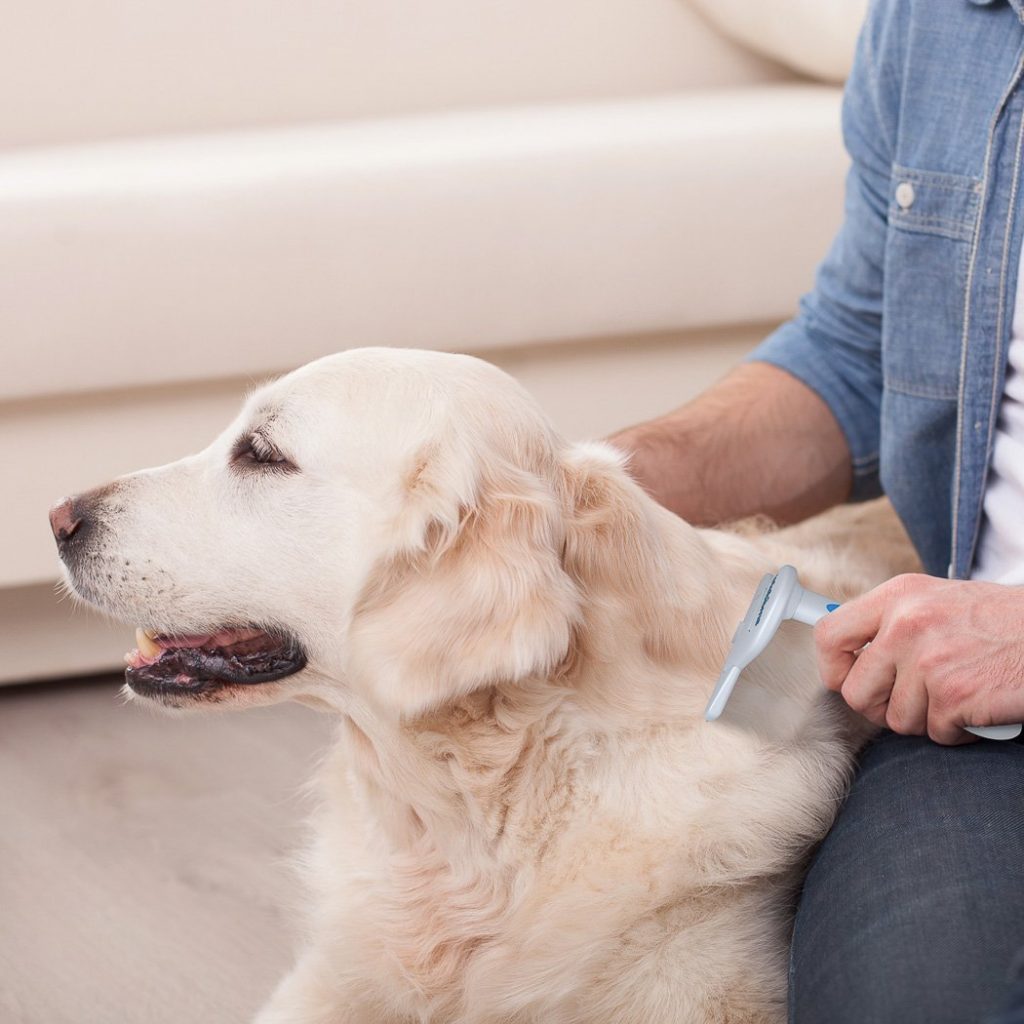 Your veterinarian may suggest anti-dandruff shampoo, moisturizer, or omega-3 fatty acid supplements as dog dandruff treatment options.
Anti-dandruff Shampoo for Dogs
Wouldn't it be great if there was an anti-dandruff shampoo for dogs?
Luckily for us, there is!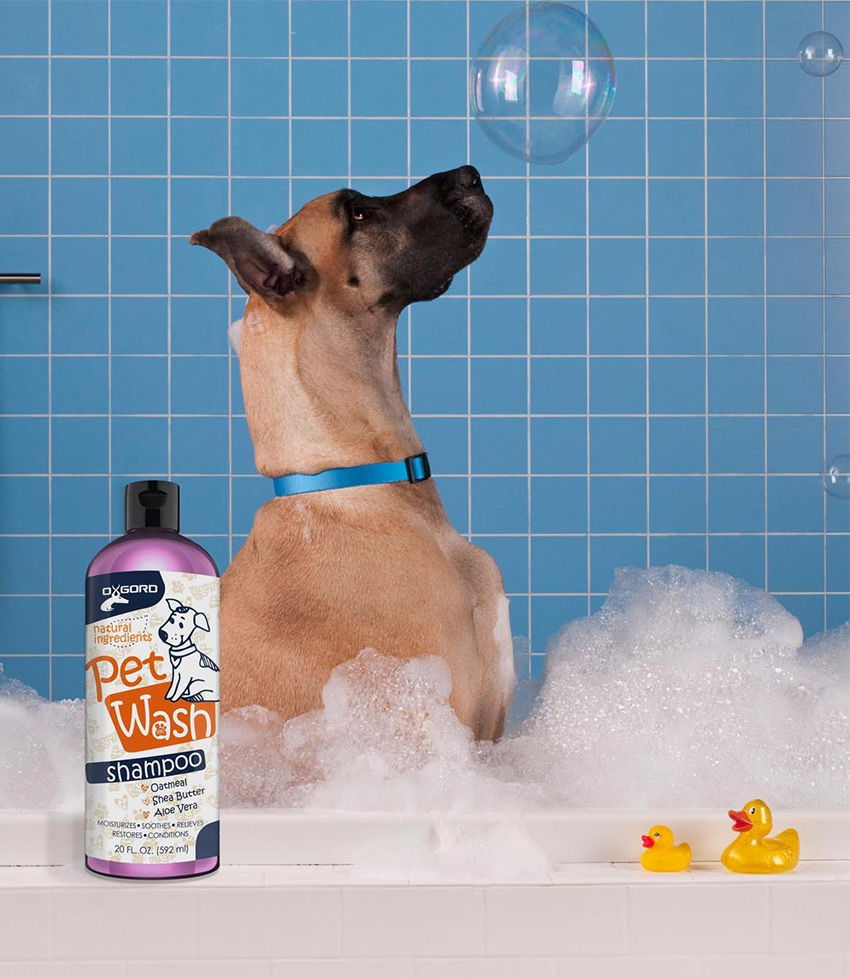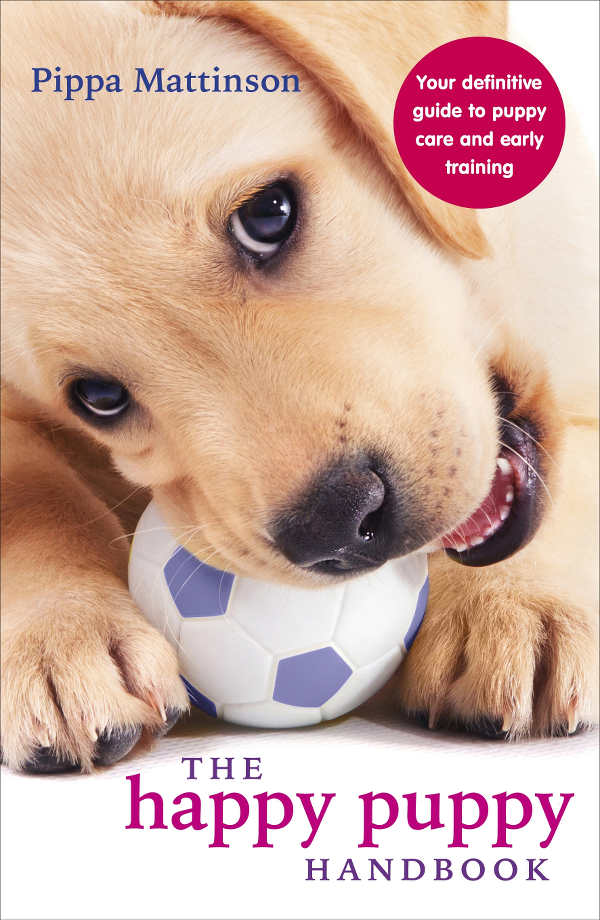 Dog dandruff shampoo for dogs may reduce dandruff, especially a medicated dog shampoo prescribed by your vet.
However, shampoo may be part of the problem.
If you bathe your dog using human shampoos, switching to a mild dog shampoo could resolve dandruff.
Human skin is more acidic than dog skin, so even gentle human shampoos can dry out your dog's skin and strip necessary oils from his fur.
There is no one best doggy dandruff shampoo. The appropriate choice depends upon your dog's specific skin conditions. Your veterinarian can recommend a shampoo whose ingredients will best address your dog's symptoms.
Dog Dandruff Sprays
Wouldn't a dandruff spray be convenient?
That would certainly save us the effort of giving our dogs a bath.
Unfortunately, some sprays contain alcohol, which can further dry out your dog's skin. If you want to try dandruff spray or moisturizer, ask your veterinarian which they recommend.
Dog Dandruff Coconut Oil Treatment
You may have heard that coconut oil can help with dog dandruff. Some natural cures turn out to be too good to be true, but coconut oil actually can help with dog dandruff.
The Merck Veterinary Manual states that emollients like coconut oil can help with scaling dermatosis. Natural oils like coconut, lanolin and cottonseed reduce water loss, especially when applied after shampooing.
You can even buy a special coconut oil dog shampoo as a dog dandruff treatment!
Ask your veterinarian if coconut oil might help your dog's dandruff. Be sure to ask how much and how often to apply it for best results.
Getting Rid of Dog Dandruff – Summary
Dealing with doggy dandruff can be frustrating.
Now that you have an understanding of the symptoms and causes, you will be better prepared to react should your dog become affected. The sooner the issue is addressed, the sooner your dog will look and feel his best.
It can take time to accurately diagnose the cause of dandruff, and some treatment options take a few weeks to start showing signs of improvement.
In cases of inherited seborrhea, there may not even be an underlying cause. With patience, you and your veterinarian will find a way to eliminate or manage dandruff and get your dog back to his usual, shiny self.
Have you dealt with doggy dandruff? Share what worked for your pooch in the comments.
This article has been updated for 2019.
Further Reading and Resources
Dryden, M. DVM, PhD, DACVM. 'Flea Allergy Dermatitis.' Merck Veterinary Manual.
Dryden, M. DVM, PhD, DACVM. 'Mange in Dogs and Cats.' Merck Veterinary Manual.
Moriello, K. DVM, DACVD. 'Diagnosis of Skin Diseases.' Merck Veterinary Manual.
Netherton, S. 'Dog's Itchiness May Indicate Atopic Dermatitis.' University of Illinois College of Veterinary Medicine. 2013
Ward, E. DVM. 'Seborrhea in Dogs.' VCA Hospitals. 2009
White, S. DVM. DACVD. 'Overview of Seborrhea.' Merck Veterinary Manual.