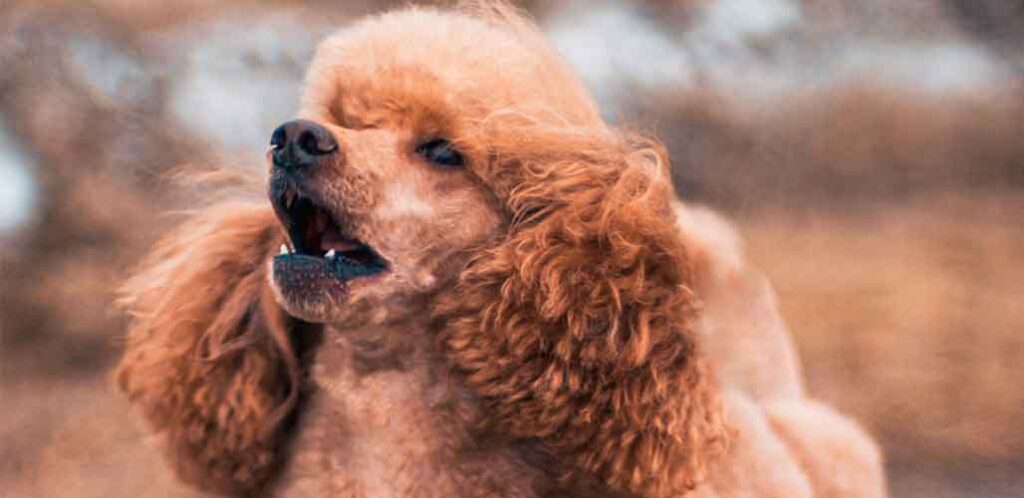 Do Toy Poodles bark a lot? When I was searching for my last dog, I was keen to find a breed that didn't spend all hours of the day yapping – but for some people, this is a good trait! Particularly if you're looking for a dog that will alert you if anyone comes near your home, or if they notice anything unusual. So, what about the tiniest Poodle breed? In this guide, I'll take a closer look at just how noisy these little dogs tend to be, so you can make an informed decision before committing and bringing one home!
Contents
Do Toy Poodles Bark a Lot?
To say that this breed is yappy is an understatement. Although they aren't the noisiest dogs out there, these small Poodles are more than happy to make a lot of noise. Your talkative pup will either enjoy their own voice or just delights in expressing themselves vocally and being the center of attention. They might also bark to alert you of strangers, since they're warier of unknown people than some other breeds.
Most Toy Poodles have refined barking down to an art. They would shout with the same gusto at a butterfly flying in front of the window, the mailman delivering the mail, or just for no apparent reason. For many Poodle parents, the only time their puppy is quiet is when they're sleeping!
Even meal times are a cause for vocalizing for the energetic and hyperactive pup. I've seen plenty of these little pups jumping up and down with excitement, peppering their exercise with plenty of barks! There's not a dull moment in the company of your Toy.
Is Barking a Lot a Bad Thing?
A noisy dog is only a bad thing if you wanted a quiet companion! But, if you're doing your research first, you'll be much happier knowing what to expect. Barking can be a natural instinct for dogs, but it can also be something we unknowingly teach them to do more. For instance, if your Toy Poodle yaps at something – like their food or leash – and then you give them their food immediately or take them straight for a walk, they're more likely to bark next time they want that thing.
This happens because we're rewarding them for their noise! The same is true, even when we might perceive our reaction as negative. If your pup starts shouting because they're bored and you start telling them off or chasing them – they could see this as a fun game, or a great way to get some guaranteed attention!
It's worth noting that all this noise doesn't mean that there's something wrong with your pup. This breed is known for their somewhat excessive barking. At times, it can get out of hand and become a little annoying. If that is the case, you need to find out what triggers your Toy Poodle to yap so often and find ways to calm them down without rewarding the behavior.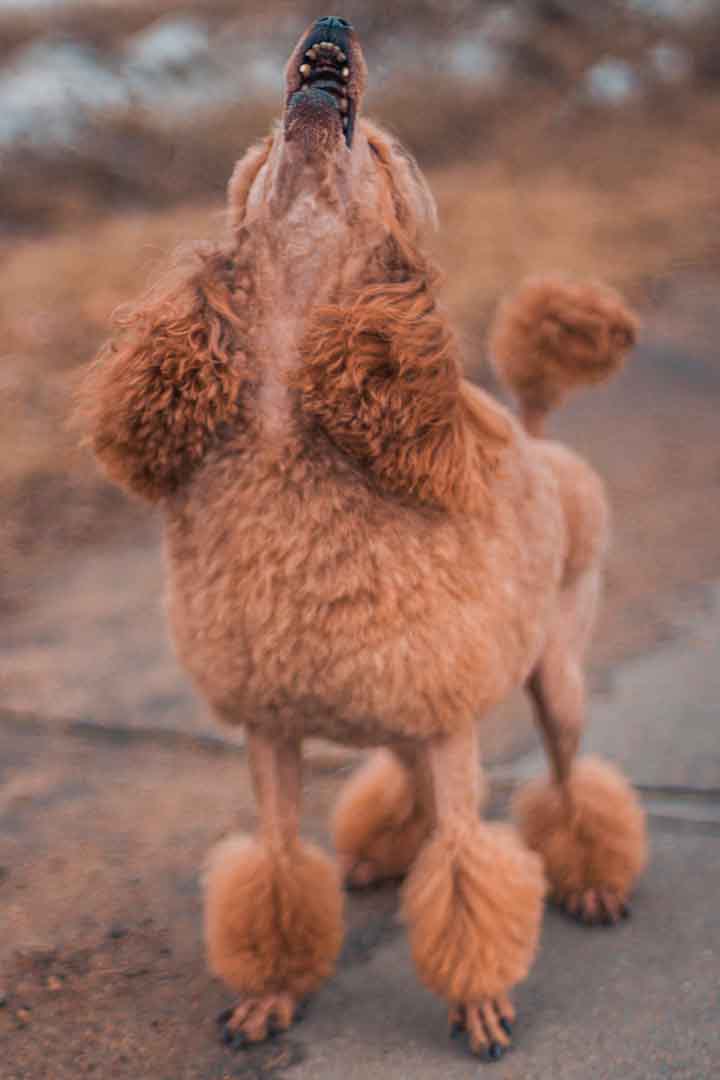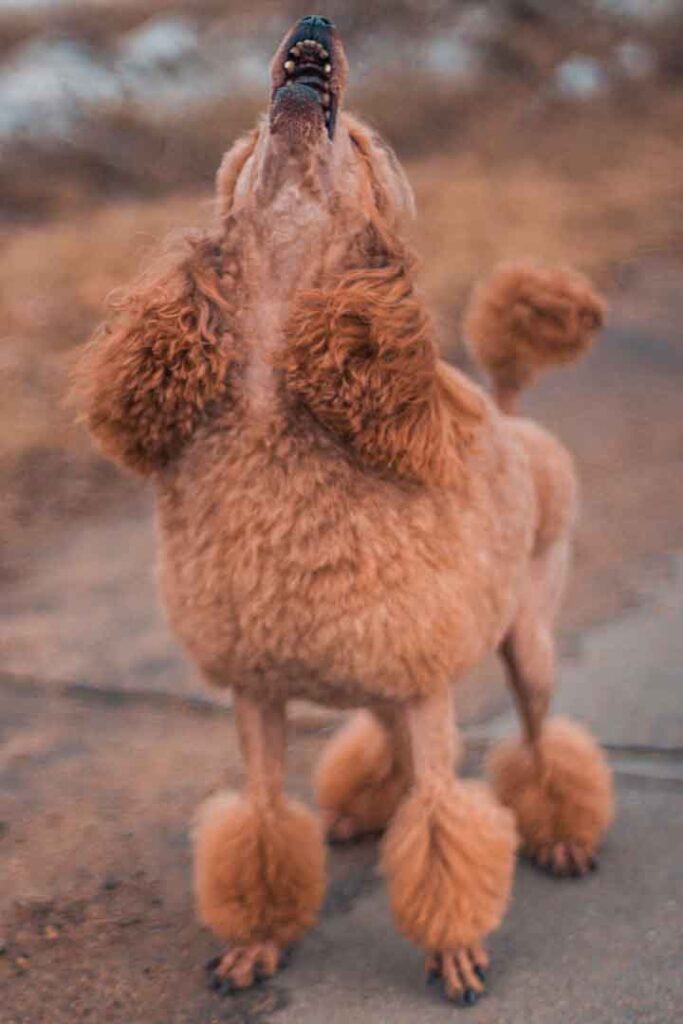 Do Toy Poodles Bark More than Other Poodles?
Poodles come in three size varieties. Standard Poodles are the largest group in this breed while Toys are the smallest. Between those two extremes, you have Miniature Poodles. Size distinguishes these dogs from one another. But when it comes to barking, they all have the same affinity for making themselves heard. Some people think smaller varieties are the noisiest. But studies have shown that all types make it a habit to use their voices more or less to the same extent.
If you come across any Poodle who isn't inclined to yap and chatter as much as your own, this might have to do with their training. A well-trained dog can learn to keep in check their natural impulse to bark at everybody and everything all the time. But, it's no guarantee that your dog will never bark – it just reduces the potential! There are some natural instincts that are too tough for our dogs to overcome.
Why Does Your Toy Poodle Bark a Lot?
Believe it or not but your dog's barking is not random or unwarranted. Even though we like to think that our tiny pups are just trying to remind us of their presence by yelping so often, that's actually only part of the story. For the most part, they're often trying to alert you to a perceived danger. Other times, the triggers for yapping can be less serious. Here are the main reasons your Toy Poodle is making so much noise.
1. Excitement
When your pooch gets excited, they might jump up and down and express this giddy state with a lot of yapping, yelping, and howling. Some might bark when they see you come into the room even if you just left a few minutes ago! Any reason to get excited is legitimate in the Poodle's book and they'll make a big production of welcoming you back with a lot of fanfare.
2. Visitors
There are a couple of reasons why our Toys might bark at visitors. The first is from excitement, particularly if the visitor accidentally rewards the barking with a game and some attention. But, the second reason is nervousness from a lack of socialization.
Socialization should take place before your pup is 12 weeks old. You need to introduce them to all kinds of people, animals, sounds, places, and so on. Positive experiences at an early age will go a long way to a happy, confident adult dog. A poorly socialized or unsocialized Poodle is more likely to bark at new people or in new situations.
3. Danger
Some of our Poodles see danger where none exists. For instance, fireworks are noisy and scary for dogs, even though we know they're harmless. But, it's not uncommon for a Toy Poodle to yap at them. In a way, your dog is trying to protect you from that perceived danger. Their shouts are just a warning for you to perk up and do something about it.
4. Boredom
One of the most common reasons for noisiness from our dogs is boredom. Barking is their way of seeking your attention and asking you to play with them, give them a few scratches, or offer them a treat or two. But, be aware that the more you give into this sort of attention-grabbing, the more often it will happen.
5. Noise
Loud noises and music might set your pup off barking until the noise stops. Our dogs' ears are much more sensitive than our own. So, loud sounds can be scary and uncomfortable for them.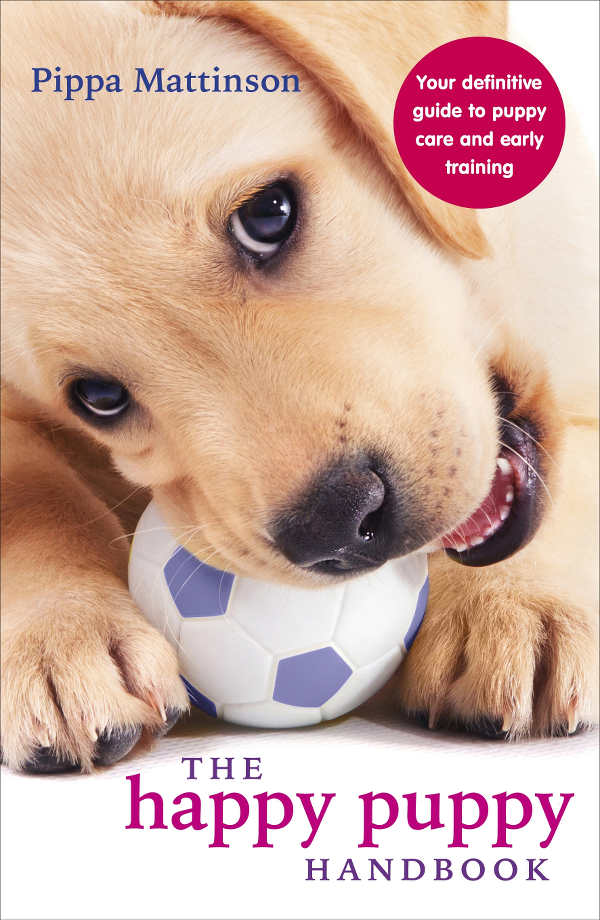 6. Being Alone
If you leave your dog alone in the house, they could bark in an attempt to get you back to keep them company. Dogs can become bored and nervous when home alone, particularly if you haven't worked hard during puppyhood to help them feel comfortable with being in the house on their own.
7. People Walking
Anyone or anything that crosses the poodle's line of sight is a cause for protesting and sending warning yaps. Someone walking in front of the window will trigger a few hearty barks as much as a squirrel or a butterfly minding their own business.
How to Train Your Toy Poodle Not to Bark So Much
Luckily, you don't have to discount this breed altogether if you hate barking. Just because it's their nature to make a ruckus, it doesn't mean that you can't do anything about it. With good training, patience, and perseverance, you can tame your Toy Poodle's barking and bring it down considerably. Follow these steps and over time you'll see a reduction in the noise:
Play some calming music for your curly haired friend before you leave them alone in the house.
Ignore barking whenever you can. If you don't reward the noise, they'll stop doing it.
Give them a few toys to play with and bond with. This can help them overcome boredom and loneliness.
Exercise them the right amount. Toy Poodles need a surprising amount of exercise, despite their size. A tired puppy is a happy one – and one much less likely to bark.
Socialize them as a puppy and let them get familiar with people to reduce the anxiety and stress they feel when visitors come to the house.
Talk to your pup when they sense danger. Use calming words to assure them that they're safe and there's no need to get agitated. Try to do this before any barking starts, so you aren't rewarding the behavior.
Do Toy Poodles Bark a Lot? A Summary
Toy poodles are medium barkers. They don't yap more than some other dog breeds but they can make a lot of noise for their small size. Socialize your pup and ignore their repeated yaps that only seek your attention. Reward calm, quiet behavior and you'll soon have a pooch that's acting that way all the time!
More Toy Poodle Information
References