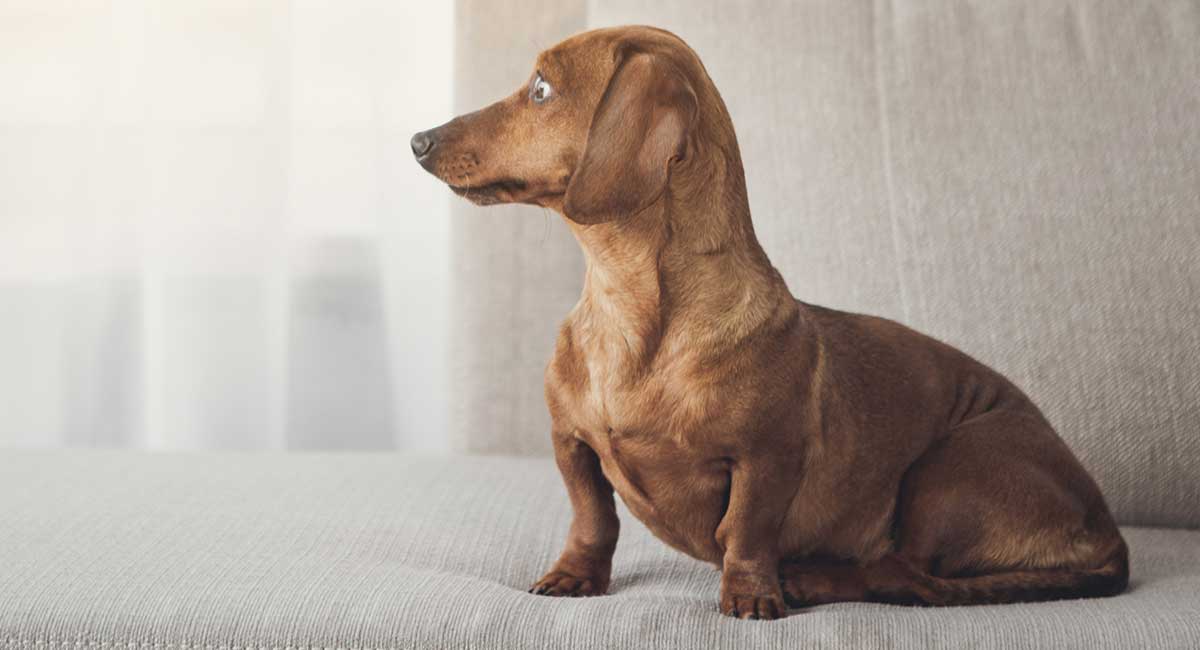 Have you ever wondered, do Dachshunds shed?
Maybe you're thinking of getting one of these low, long dogs and you are worried about how it will affect your house. Or perhaps you're allergic, or just wondering what its grooming needs will be.
Let's talk about dog shedding and the specifics of Dachshund hair.
Do Dachshunds Shed?
The first thing you should know is that all dog breeds shed. There are no exceptions. Even "non-shedding" breeds lose fur.
However, some dogs shed less than others and some have hair that, when it falls out, simply gets caught in the coat.
Thus, it's easier to control where the shed hair goes. However it's a myth that these non-shedding breeds are hypoallergenic – you can read more about that here, if you like.
So the answer to this question – do Dachshunds shed? – is yes, and there's no way around it. But a specific look at the details of this question might help.
So first, let's look at why shedding happens at all.

Why do Dogs Shed?
Basically, dogs shed to allow room for a new coat of hair to come in which is a natural, necessary process and one of the reasons that shedding looks so different is that dog's coats are different.
For example, some dogs, such as Labrador Retrievers, have a double coat. This includes an undercoat that's designed to provide warmth and a certain amount of waterproofing.
The double coat helps them regulate their body temperature, and protects them from the elements.
Labs and other double-coated dogs shed more hair because they have more hair.
Meanwhile, you also have long-haired breeds that may not shed more hairs than other dogs but, because their hairs are long, their lost hair is more conspicuous on your couch.
Some breeds, often double-coated ones, shed seasonally which allows the growth of a winter undercoat to arrive during the fall, providing extra warmth for the dog.
The winter overcoat gets shed in spring to allow for more comfort during the summer and is caused by hair follicles on the skin reacting to colder weather.
How much do Dachshunds Shed?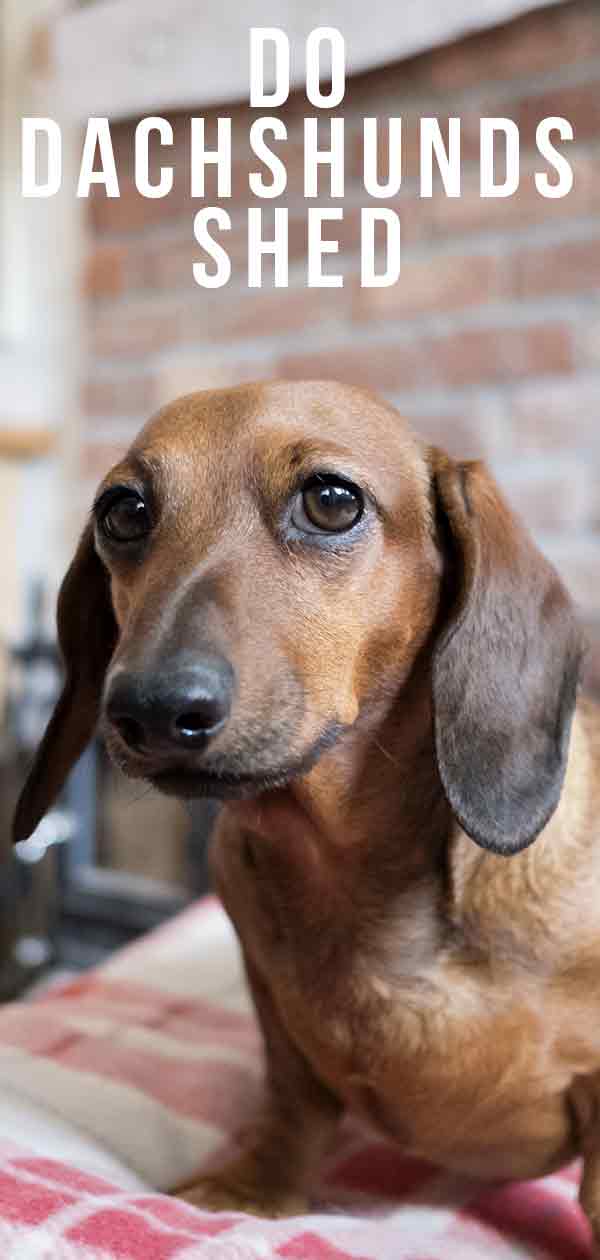 The Dachshund actually comes in three different coats – the smooth, wirehaired, and long-haired.
Hair length in dogs is governed by just three genes, and long-haired and wire-haired dogs have inherited certain recessive phenotypes (appearance based on genetic makeup).
That means a small number of traits are remixed and combined over and over again to make a lot of different variations of coat color and texture.
And each type of dog sheds differently so it's key to know how your Dachshund sheds.
The smooth Dachshund coat isn't long or thick but may have long, sleek bristles on the underside.
Wirehaired Dachshunds are covered in a tight, short, thick outer coat that feels rough. They have an undercoat, which is finer and shorter and can even have a beard and eyebrows!
The elegant long-haired Dachshunds have longer, slightly wavy hair which tends to be longer under the neck and on the forechest, as well as the underside, the ears, and the legs.
Each of these hair types has a different growth cycle.
The smooth coat grows and sheds throughout the year, which means you'll see some hair – but not much – come out on a regular basis.
The long-haired coat has an undercoat that sheds seasonally, but the hairs on this type of Dachshund take a while to grow, so they don't shed a lot.
Meanwhile, wirehaired Dachshunds also shed seasonally because they have a double coat.
Overall, they may shed less than the other two types, especially if groomed properly.
Dealing with Dachshunds shedding
Long-haired Dachshunds shed the most, but there are ways to deal with Dachshund shedding.
For one thing, make sure your dog is regularly groomed.
This helps because all the hair is removed at once while your dog is confined, otherwise, the hair comes out on its own all over your house!
Grooming removes already-loose fur and helps redistribute the dog's natural skin oils, too, to keep the coat healthier.
Choose the most appropriate grooming tools to cut down on shedding.
With double-coated dogs, you must groom using an undercoat rake to get at the dead hair underneath, but don't do it too vigorously.
Longer-haired dogs may benefit from a slicker brush or pin brushes for tangles.
Dachshund Diet and Medical Issues
You could also consider adding omega-3 fatty acids to your dog's diet as this helps improve the coat and helps reduce shedding.
Omega-3 fatty acids are often included in more than adequate amounts in commercial diets, but you can also get supplements such as krill oil if your dog needs more.
If your dog seems to be shedding excessively, there might be several causes.
Medical problems that might cause excess shedding include bacterial or fungal infections, immune diseases, cancer, or kidney, liver, adrenal, and thyroid problems.
In addition, stress, poor nutrition, fleas, and allergies can also be causes.
If your dog's hair loss is paired with other symptoms such as rashes, bumps, sores, bald spots, or constant licking and scratching, see your vet.
For normal dog hair shedding, a lint roller and a vacuum may be your most useful tools!
Dachshund Haircuts
Dachshund haircuts are simple – low maintenance at most, and not required at all for many Doxies!
Even long-haired Dachshunds really just require clipping hair into its natural patterns.
Smooth-coated Dachshunds, with their shorter hair, don't need much in the way of a haircut and require minimal grooming. In this instance, just brush them once or twice a week to get rid of dirt and debris and any loose hair.
Long-haired Dachshunds are a different story as they're the most high-maintenance of the three types.
With long-haired, you'll need to worry more about matting and tangling, so it's likely you will get hairs on furniture and carpets requiring the outer coat and the undercoat to be brushed daily.
This requires taking out mats with a comb, thorough brushing to the skin with a slicker brush or pin brush, and a finish with a bristle brush.
In addition, Dachshunds will need trimming for fringes around the feet, ears, and other areas.
Grooming a Dachshund
Groomers say blow-drying a long-haired Dachshund's fur coat is best for bringing out its beauty!
Some groomers may offer short "summer cuts" to keep long-haired Dachshunds cooler in the hotter seasons, but these are not necessary if you keep your Dachshund in a relatively cool environment.
Be careful of allowing short cuts to expose to much skin to the sun.
Wire-haired Dachshunds don't require as much maintenance as the long-haired Dachshund, but it is a bit more complicated.
As these breeds have a short outer coat and a longer undercoat, the hairs on the outer coat tend to be a bit uncontrolled, and may not lay flat.
Wire-haired Dachshunds haircuts don't need to too frequent or complex, especially if you're good about grooming. As a result, their under and outer coat require brushing several times a week with a bristle brush.
Also, if you encounter tangles and mats, break them apart while the hair is dry and then comb them out.
Stripping Dachshunds
You can strip the dog about twice a year which removes hair by hand or knife, a technique that's different to cutting as it only works on the outer layer of fur.
With wire-haired Dachshunds, hair gets thicker and darker as it grows so make sure to remove it by the root or the coat gets even duller.
Stripping allows a new coat to grow in and reduces shedding. If done properly, this doesn't hurt your dog, but have a groomer do it, or teach you first.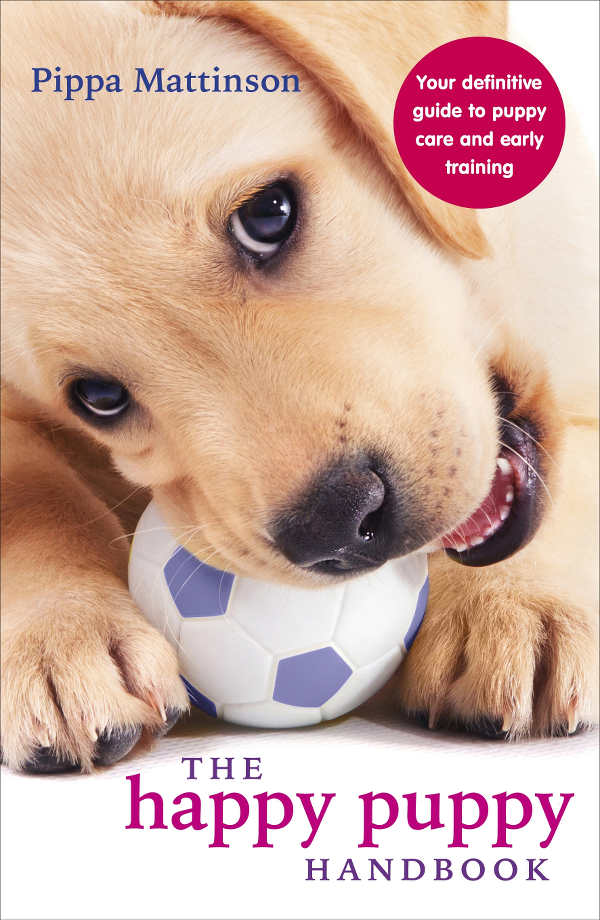 If you do the stripping, too much hair clipping really isn't required. Keep in mind excess hair on certain parts of the body may need trimming, but leave face-clipping to a professional.
Wire-haired Dachshunds especially often have eyebrows and beards that you may wish to leave intact but trimmed properly.
Do Dachshunds shed too much?
Do Dachshunds shed? For sure. Like all dogs do! Do Dachshunds shed too much? Well, it isn't too bad.
The different types of Dachshund shed differently, so do take note of that!
Wire-haired Dachshunds may shed less. Long-haired Dachshunds require the most grooming maintenance.
However, we recommend caution when getting a Dachshund – not because of shedding, but because their long backs make them prone to spinal issues, including invertebral disc disease.
An estimated 25 percent of Dachshunds are affected by IVDD. And risks can be exacerbated by breeding problems, obesity, too much exercise, and rough handling.
That might cause you more problems than shedding any day, so go in educated!
References and Resources
Dachshund Club of America, Official Standard of the Dachshund.
Dachshund World, Grooming Tips for You and Your Dog.
Francis, A. Long-Haired Dachshund. Grooming Business.
Becker, K. Ignore the Bad Rap…This Helps Heal Many Pet Disorders. Healthy Pets with Dr. Karen Becker.
Grace, J. How to Deal with Excessive Shedding. 5 Points Animal Hospital.
Cadieu, E. et al (2009). Coat variation in the domestic dog is governed by variants in three genes. Science, 326 (5949).