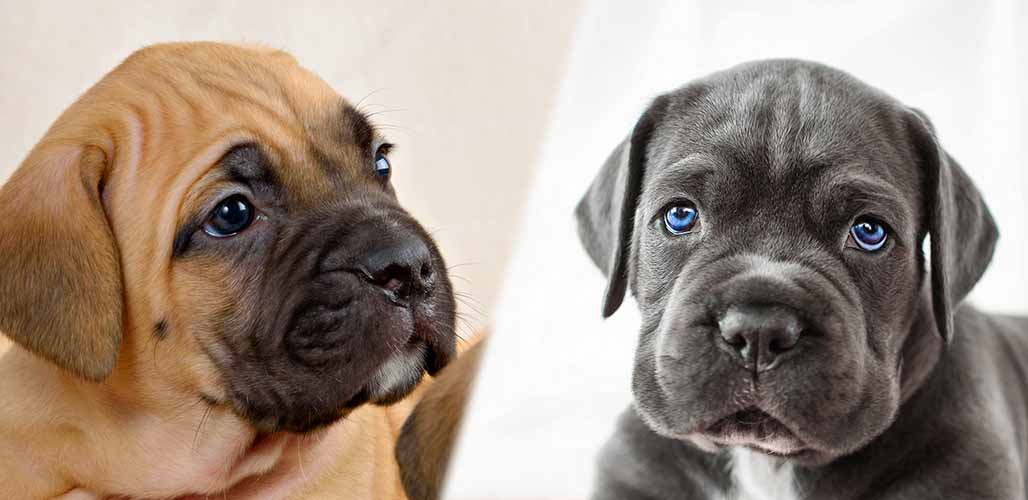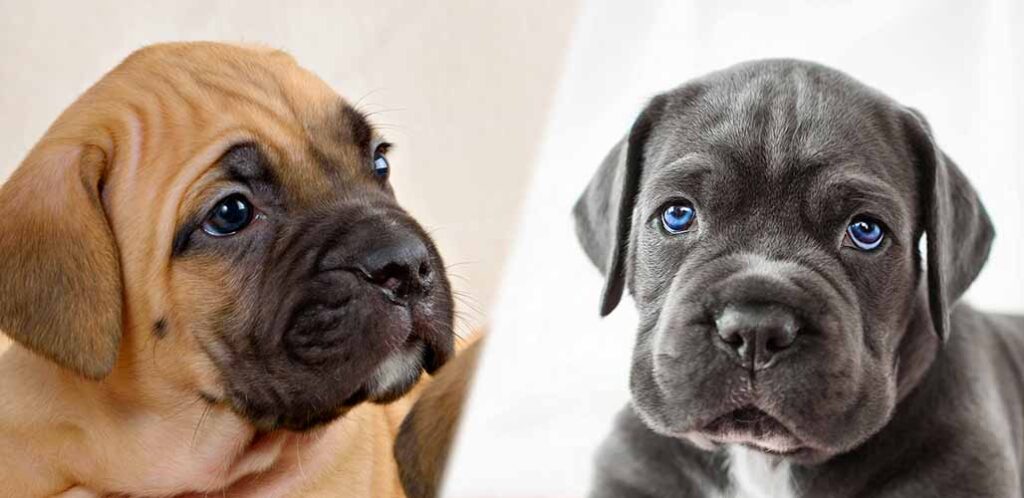 Cane corso colors include black, red, grey, blue, silver and fawn or tan. These cute dogs usually have solid coats with a dark muzzle and a splash of white on the chest or feet. However, you can also find brindle Cane Corso puppies with tiger striped fur. There are rumors that some colors are healthier or better guard dogs than others, and today I'll take a dive into the research behind these myths and discover if there is any truth to them.
Contents
The Cane Corso is a large, intelligent and loyal breed originally found in Italy as a guardian dog. They have a short, smooth coat that comes in a huge range of colors. Cane Corsi have a short, dense, straight coat. The thickness and coarse feel of their fur keeps them water resistant. And, in the winter, they will grow a warm, thick undercoat. Their grooming needs are relatively easy, particularly since they are not heavy shedders. The coat color they express will depend on the genes they inherit.
Coat Color Genetics
All dog fur colors come from two basic pigments: eumelanin (black) and pheomelanin (red). Puppies inherit genes from their parents which will impact these base pigments to produce different shades and patterns. But, that doesn't mean that Cane Corsi can come in all possible colors.
Black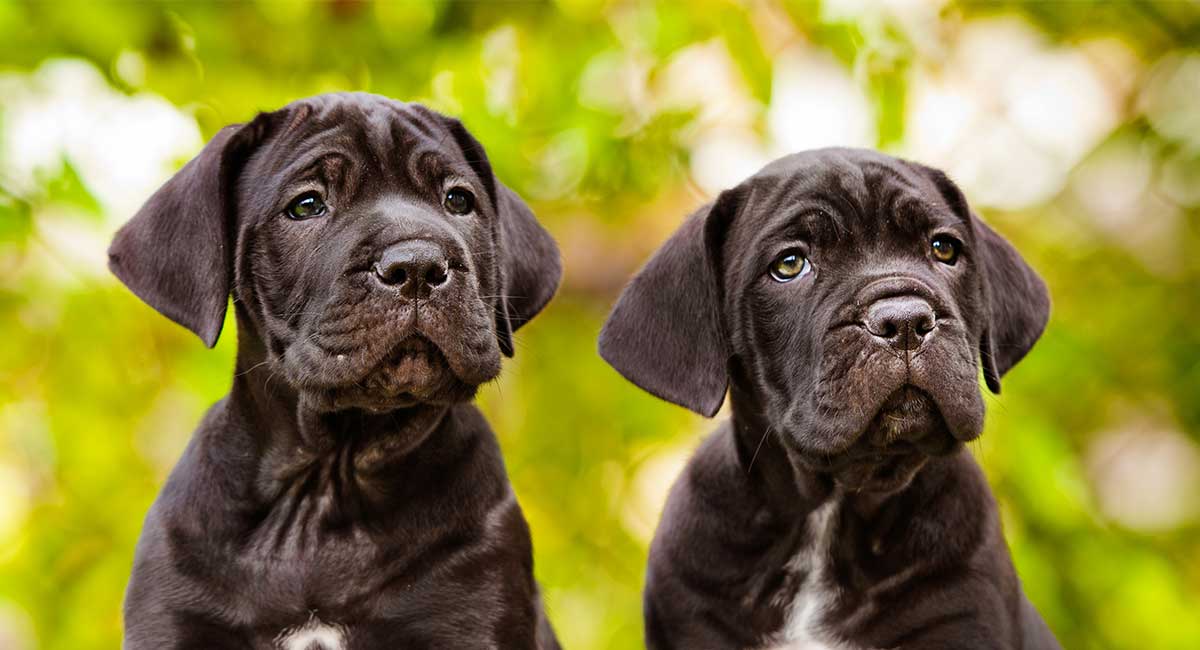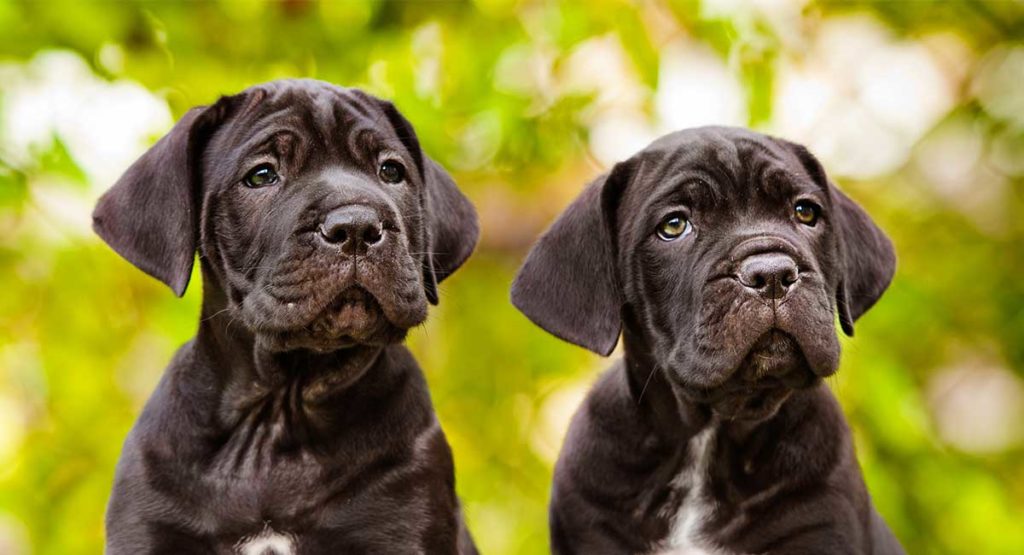 One of the most popular and most common Cane Corso colors is black. The genes that cause a solid black coat are dominant, so they are more likely to express than colors with recessive genes acting on the same base pigment.
Black Cane Corsi are very popular, because many potential owners believe this increases the 'fierce' appearance of their dog. But, Corsi with this coloring may need special care in the summer, as their black fur will become very hot in the sun.
Fawn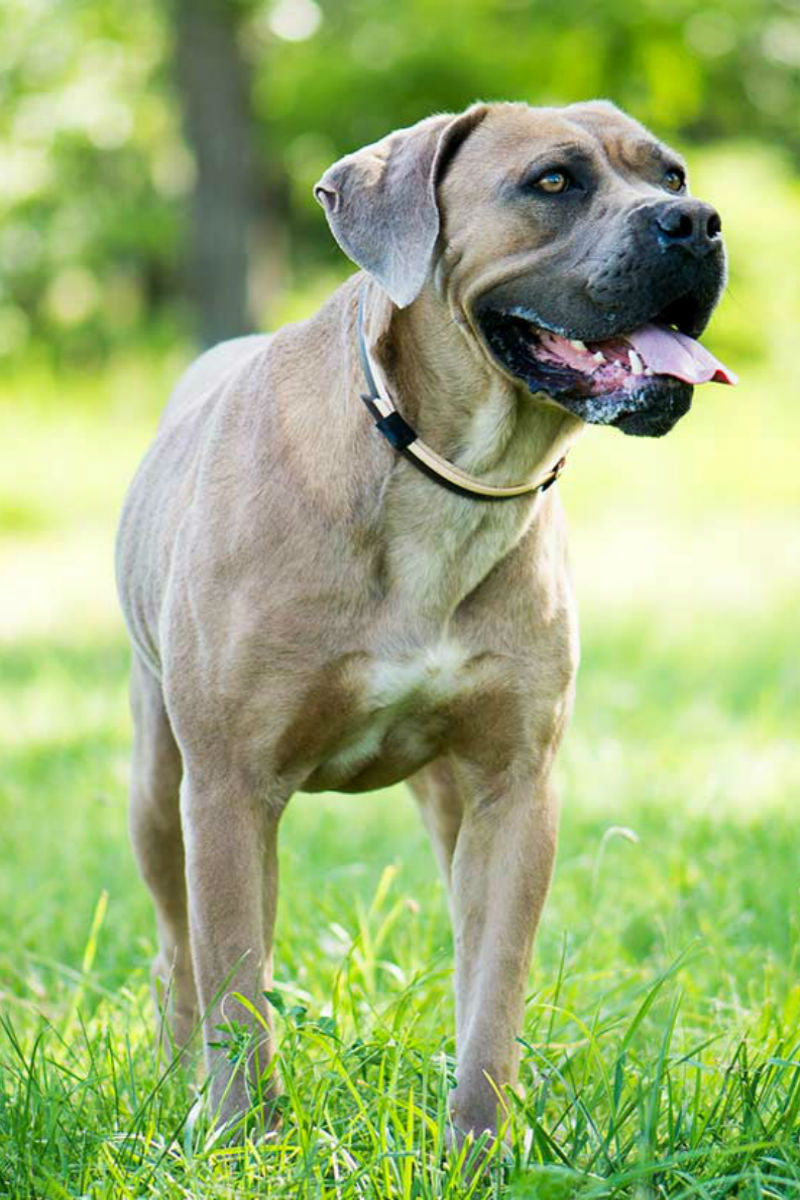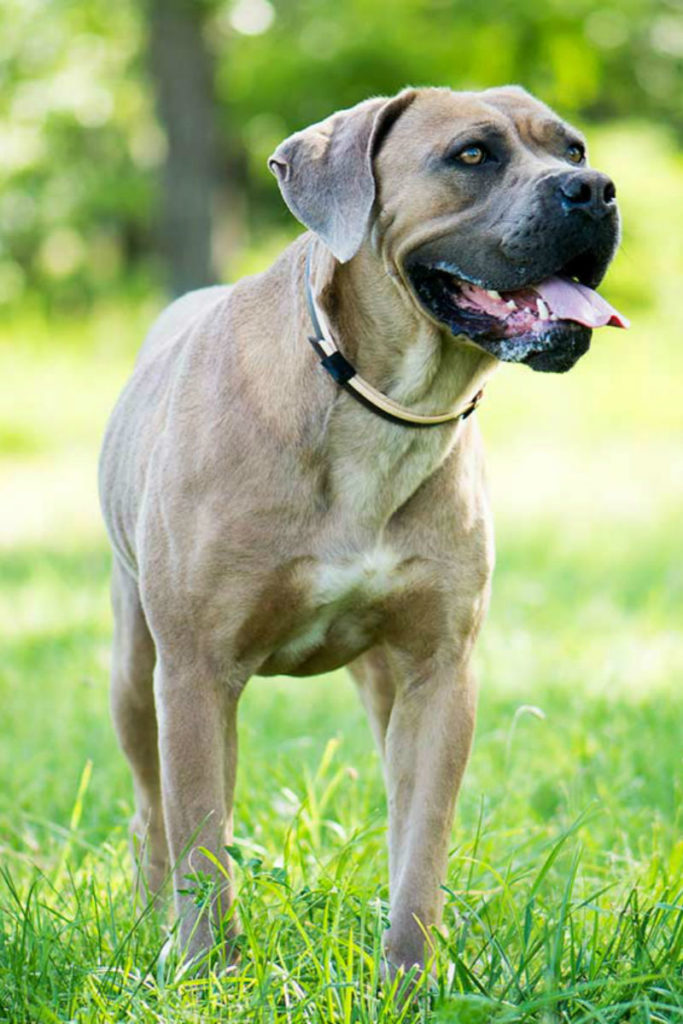 Fawn is also sometimes referred to as tan, cinnamon or sable. This coloring is caused by a dilute gene, which acts on red pigment. But, dilute genes are recessive. So, puppies need to receive a copy from both parents in order to show up as fawn.
Some fawn Cane Corsi may also have a black or grey mask on their face. Their coloring will usually be uniform over their entire bodies, but some may have slightly darker pigmentation over certain areas.
Grey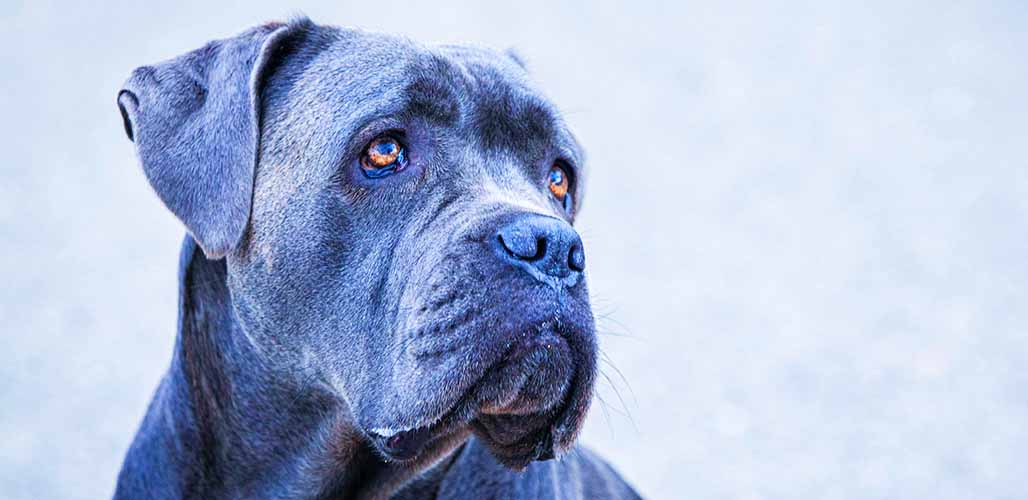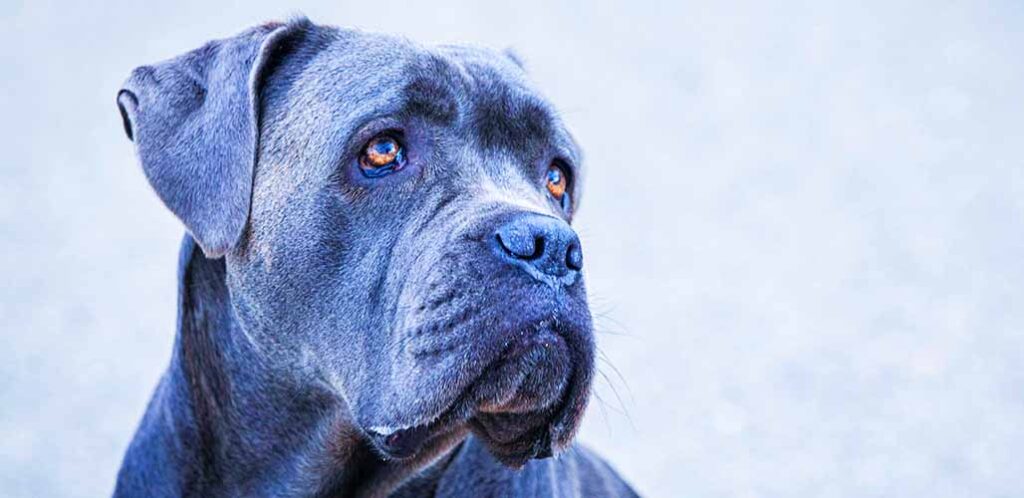 Grey coloring, like fawn, is also caused by dilute genes. But, instead of acting on the base red pigment, they dilute black pigment. Grey is also often called blue or silver, so some breeders may market their grey Corso puppies with these terms to make them seem more unique.
It's also not unusual to see these dogs with small patches of white fur, particularly on their chest, throat, chin, and toes. Shades of grey can vary in their intensity, just like the fawn coloring.
Red
Red Cane Corso dogs can have a black or grey mask. The genes that cause red fur are dominant, so a puppy only needs to receive one copy of the gene to express this color. But, red can still vary in its intensity. So, red Cane Corsi can range from a brighter orange to a deep, rusty red.
Brindle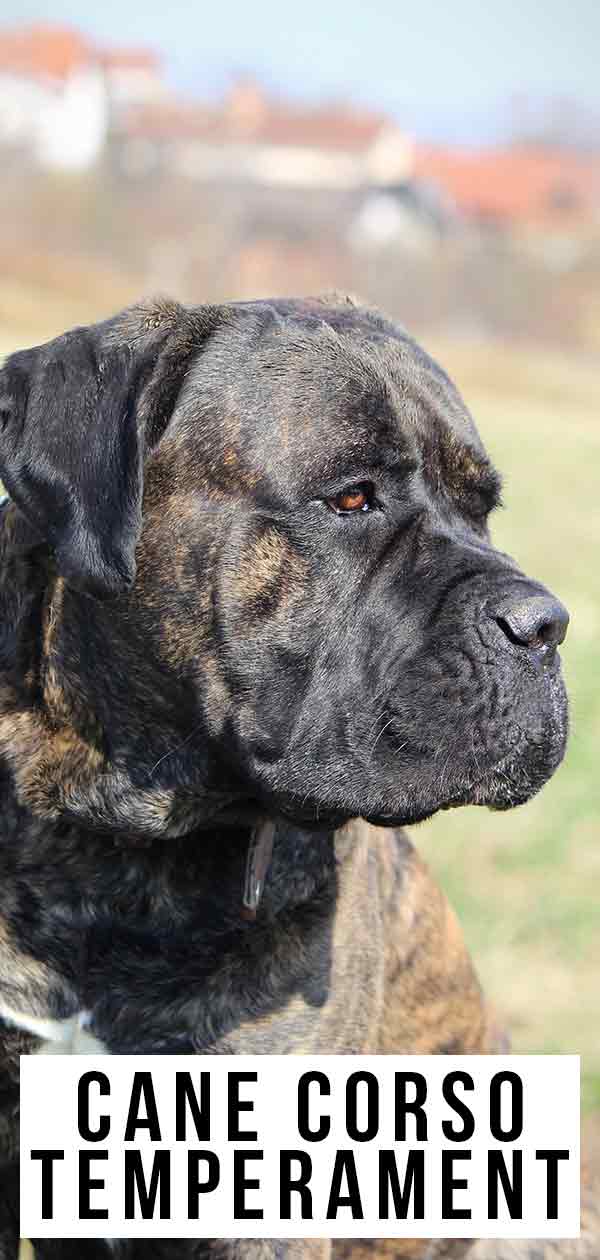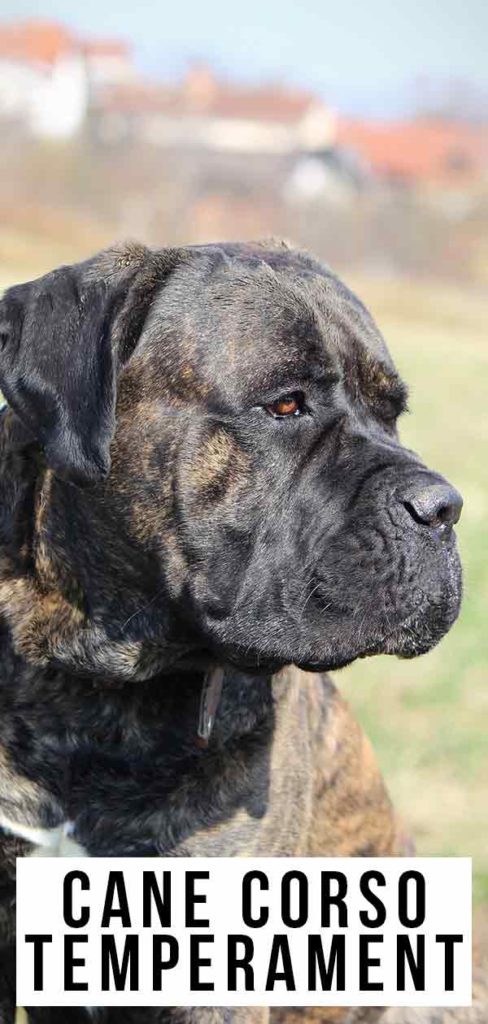 Brindling is available on all of the Cane Corso colors. This type of color is caused by an irregular pattern of contrasting eumelanin and pheomelanin. It creates a striped pattern on your dog's fur.
The distribution of this pattern and the exact placement of each pigment can really vary from one brindle Corso to the next. So, each one will be completely unique. Some may also have a black or grey mask, or white patches.
Which is the Most Common Cane Corso Color?
The most common Cane Corso colors are those caused by dominant genes. This is because a puppy only needs to receive one dominant gene to express that color. Black and red are both dominant shades. But, black is still more common than solid red, as to express as solid red without any eumelanin in the coat, a dog must receive two copies of the recessive red gene (ee).
Another factor that can influence how common a color is, is its popularity. This can change over time. Being popular or on trend can mean that more breeders are purposefully breeding for those shades. But, it can also mean that there's a higher demand for those colors. So, since black is such a popular color, you might actually find yourself on waiting lists to get a black puppy, despite its prevalence over other colors.
Which is the Rarest Cane Corso Color?
The rarest Cane Corso colors are usually those caused by the dilute gene. This is because the dilute gene is recessive. So, fawn and grey coloring won't show if your dog only receives one copy of the dilute gene. Instead, they will express as red or black.
Some breeders will purposefully plan their breeding to try and achieve dilute coloring in their puppies. But, at other times, recessive genes can go unnoticed over generations, so a dilute puppy could appear seemingly at random in a litter!
Either way, popularity can again impact the availability of these puppies. Marketing dilute shades as 'rare' and 'uncommon' is often a way to drive up their value and demand with new owners. And, in some cases, it's a sign of a disreputable breeder. But, the higher demand is for these recessive colors, the harder it can often be to find a puppy.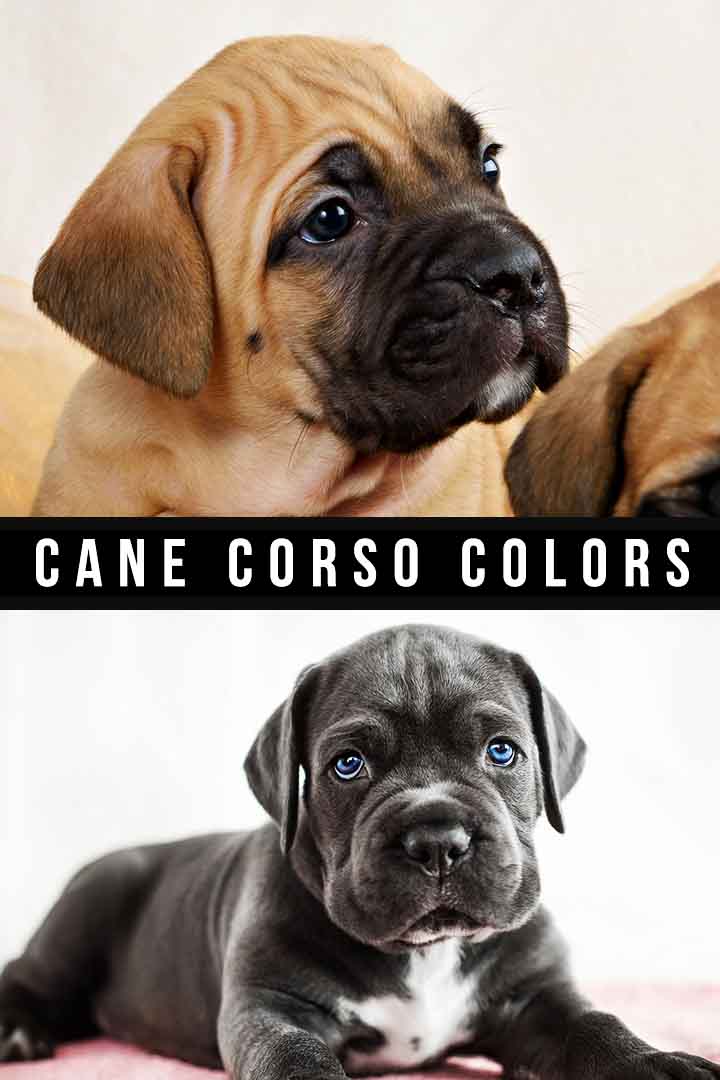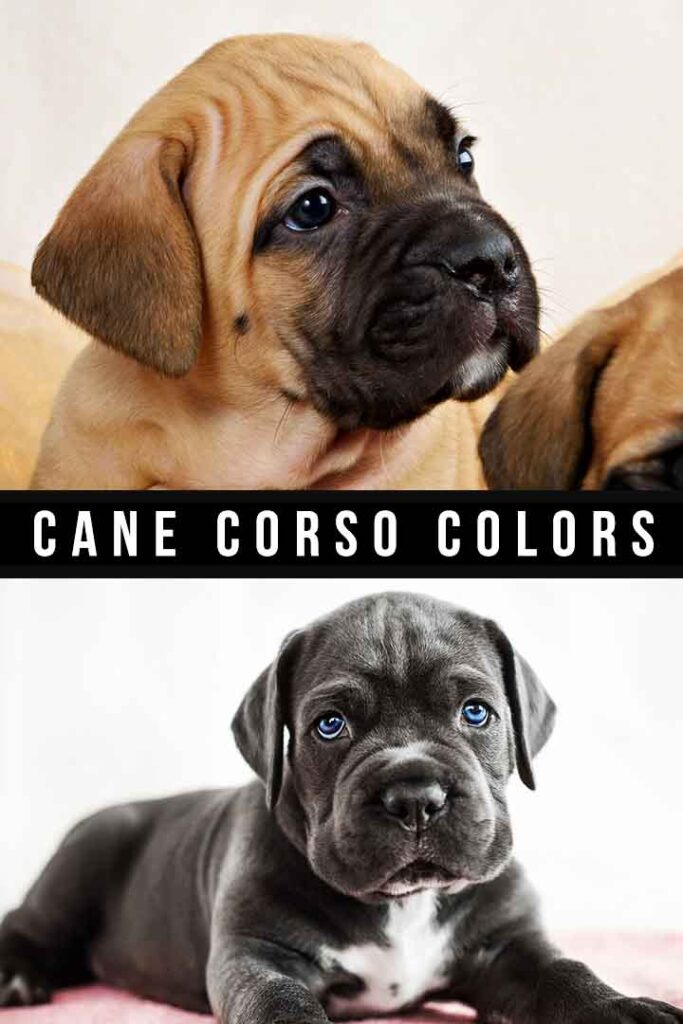 Links Between Color and Health
It's important to consider the links between your dog's health and fur color when evidence arises. For instance, research has suggested that dogs with paler coats can show a higher intensity of skin problems. One specific example is the potential predisposition to color dilution alopecia in fawn and grey Cane Corsi. Dogs affected with this problem may experience fur thinning and fur loss, as well as itchy or irritated skin.
Cane Corso dogs with black fur may also be prone to overheating and heat stroke in hot weather. So, make sure they have constant access to fresh, cool water, and plenty of shade when they're outside.
Aside from these color-linked problems, you should learn about the breed's most common hereditary issues to ensure you can recognise early signs of any problems your Cane Corso might experience.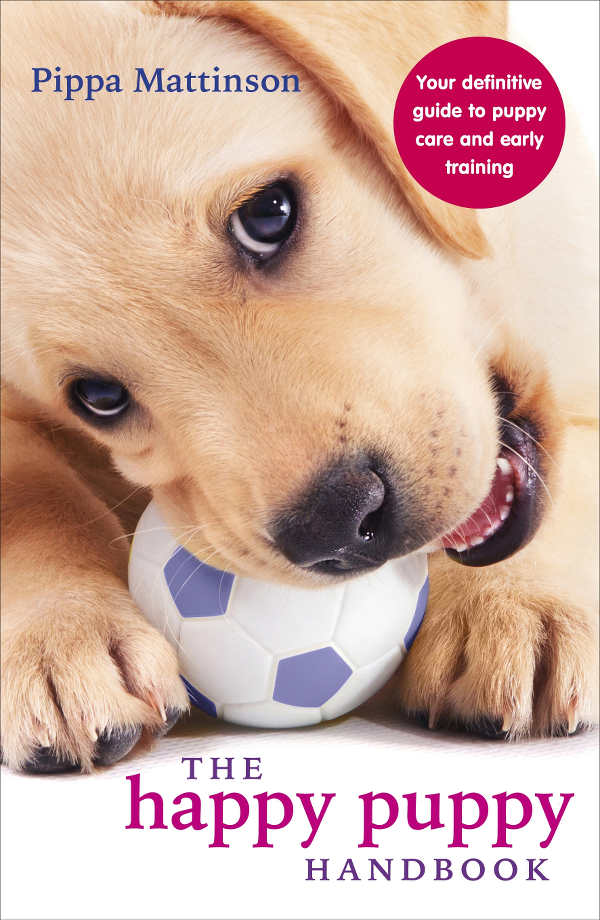 Color vs Temperament
Current research doesn't describe any difference in personality types for different colored Cane Corso dogs. However, our perception of personality can change depending on the color of the dog. Research has shown that people tend to rate black dogs lower in terms of agreeability, conscientiousness, and emotional stability, than yellow dogs. This tendency to associate negative traits with certain types of dog is also known as Big Black Dog Syndrome.
Of course, a black Cane Corso won't necessarily be any less friendly or agreeable than any other shade. But, they can also be purchased by people with bad intentions, who are looking to raise a 'fierce' guardian dog, or even an aggressive fighting dog.
Regardless of color, Cane Corsi are very loyal to their immediate family. Their earliest working role was as a guardian dog. So, they can be territorial and suspicious of strangers. To reduce the risk of aggression, you must train and socialize your Cane Corso well from a young age.
Cane Corso Grooming
The grooming needs of a Cane Corso won't vary hugely no matter what their color. But, dirt is more likely to show up on paler fur. So, a grey or fawn Cane Corso may need grooming and washing a little more frequently than a black version.
However, it's important not to wash your dog's coat too often. Doing so can actually do more harm than good. Particularly if you have a paler Corso with skin problems.