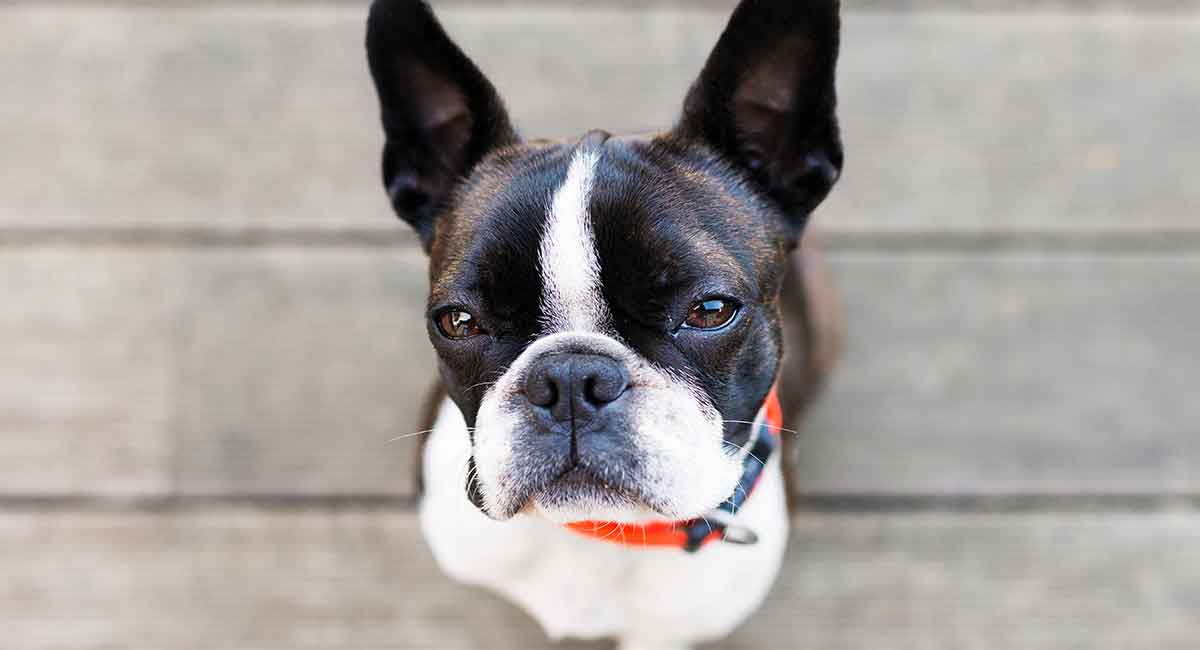 The Boston Terrier temperament is generally pretty great.
This canine is known for his impeccable manners, earning him the nickname "The American Gentleman."
Many dog owners describe him as friendly and intelligent.
His tuxedo pattern and compact body are also adorable.
Overall, the Boston Terrier sounds like a perfect family dog.
But, before you rush out and adopt one of these adorable canines, it is important to develop a complete understanding of his complex personality.
What family does this dog fit best in? Is he good with children? What about other dogs?
We'll answer all these questions and more in this complete guide to the Boston Terrier temperament.
The Typical Boston Terrier Temperament
Boston Terriers typically have a gentle, even temperament.
They are usually pretty easygoing and aren't known to be particularly aggressive or fearful.
But an exact Boston Terrier's personality can vary, just like every breed.
Some are described as hyperactive and high-spirited while others are calmer and more dignified.
It is important to realize that you can get both personalities with this breed.
So, before deciding to adopt one, you should be okay with getting a dog that has either energy level.
The Boston Terrier is intelligent, but not nearly as intelligent as some other breeds.
Is a Boston Terrier a Good Family Dog?
They enjoy playing simple games and participating in activities that put their brain to work.
This dog is very family-focused. Boston Terriers enjoy being in the middle of things and can experience separation anxiety.
They are loyal to their family, but not to the point that they are aloof to strangers.
Often friendly with other pet animals, including cats, they can be quite noisy toward other dogs.
But they are rarely aggressive.
Because of their laid-back nature, these dogs can make good pets for first-time dog owners.
They are relatively straightforward to train and do not often become stubborn.
Of course, a dog's temperament is greatly affected by the extent it was socialized.
It is important to introduce them to a variety of people at a young age to ensure that they learn how to behave.
It is often impossible to stereotype a breed's temperament.
Doing so lacks scientific credibility. However, we'll explore some of the most common characteristics of the Boston Terrier.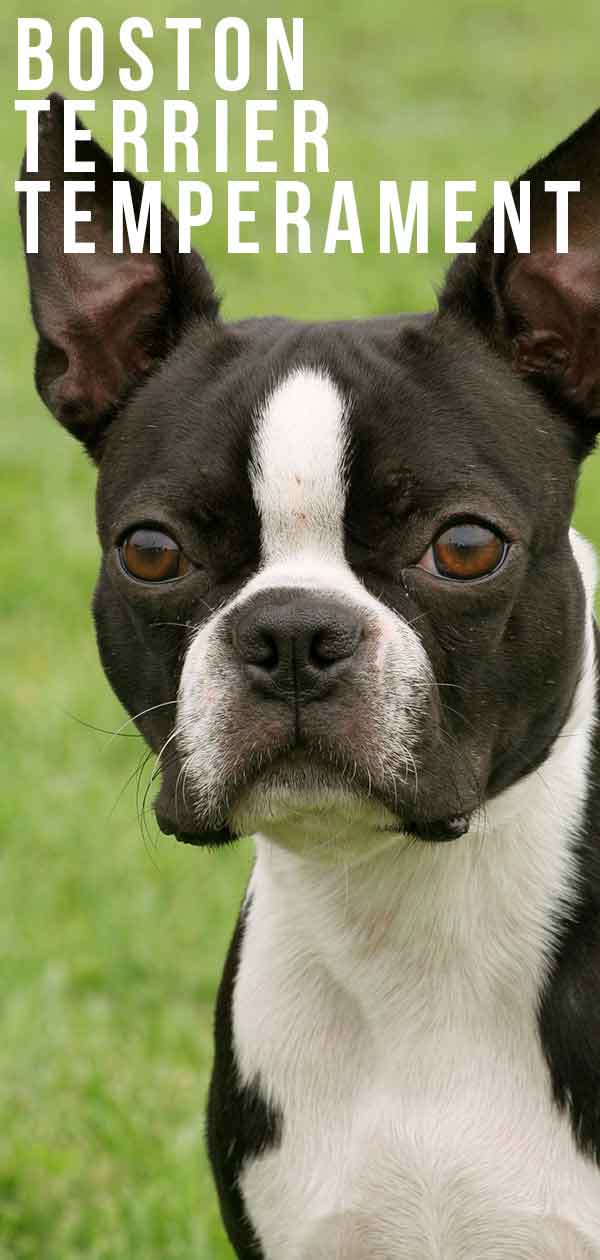 Are Boston Terriers Easy to Train?
The Boston Terrier is eager to please and obedient.
They are not stubborn like other dogs and generally want to do what you want them to.
They are often food driven, which makes training straightforward.
After a few training sessions, they will usually figure out what you want them to do.
Once they know what you want, they are usually pretty good at following through on command.
They want to please you and will happily perform tricks for your attention.
However, this dog's outgoing nature does make him prone to distractions.
Just because they sit at home on command does not mean they are going to do the same thing when you're out and about.
We recommend practicing their training with slowly increasing distractions.
This training will help them build focus and perform commands when there are other things going on around them.
Boston Terriers are quite sensitive. Only positive training methods should be used.
They can be extremely sensitive to even gentle physical correction, such as pushing their bum into a sitting position.
It takes patience and a knowledge of positive training techniques to train these dos easily and quickly.
We recommend enrolling in obedience classes so someone can show you what methods work best for the Boston Terrier.
Socializing Boston Terriers
Just like with all dogs, socialization is paramount.
While Boston Terriers usually have pretty good manners, they must be taught to behave like every other dog.
If you never take your Boston Terrier to meet new people, he will not know what to do when someone new walks into the door.
Luckily, socializing a Boston Terrier is extremely easy.
Their natural inclination toward being well-mannered often makes them a joy to meet.
While these dogs are not commonly stubborn, it can happen.
It is important to always demand obedience from these dogs. If you give them an inch, they will take a mile.
Even after training is complete, continuing to review your dog's training will help keep him on his toes and prevent stubbornness.
Are Boston Terriers Friendly?
Boston Terriers are extremely outgoing and friendly.
These dogs quickly make friends with anyone and everyone.
They love attention from people and generally get along with everyone.
This breed is good with children, though they should still be supervised.
Because of their small size, it is possible for children to injure them accidentally.
So, for the safety of everyone, it is important that children are taught how to handle them correctly.
Their outgoing personalities can make these dogs quite yappy.
They love attention and will bark to get it, especially when someone new comes to the door.
Training this barking out at an early age is essential.
These dogs can be stubborn, so waiting until they are older is likely to make it harder.
Luckily, many of these dogs only bark when they feel like it is necessary, which can still be quite a bit.
So, training them to only bark on command is often an easy way to fix this problem.
With proper socialization, these dogs can be around all types of people and even most pets.
Are Boston Terriers Aggressive?
Generally, these dogs are not considered aggressive.
But this does not mean that every single Boston Terrier is friendly.
While part of temperament is genetic, the other part is how the dog is raised.
Socialization is important to prevent possible aggression problems from developing.
The Boston Terrier can become very attached to his family. If not properly socialized, this behavior can evolve into guarding.
After all, if this breed is never introduced to other people, he will quickly begin to see them as threats.
This perception can lead to aggression, especially when it pertains to others coming into his home.
These dogs can also be somewhat territorial. They will guard their homes against those they see as a threat.
Visitors Versus Your Boston Terrier
The best way to avoid confrontations with your dog and visitors is to introduce your dog to lots of people inside and outside your home.
Take your dog places. Invite others over.
The more often your dog meets a friendly person inside your home, the less likely he will perceive outsiders as threats.
If your Boston Terrier shows any sort of aggressive behavior toward another person, it is vital to correct it right away.
You should not let the behavior slide simply because he is a small dog. It is essential to teach him how to behave.
In many cases, seeking the advice of an experienced dog trainer is a great way to go.
Luckily, even if he shows some aggression, Boston Terriers are usually easily re-taught how to act appropriately.
Do Boston Terrier Like Other Dogs?
Boston Terriers usually get along well with other dogs and pets.
They are often friendly and outgoing, which can result in barking.
Boston Terriers particularly bark at larger dogs, especially if they are far away.
However, barking is rarely a sign of aggression. Often, once you get closer, the Boston Terrier morphs into a friendly, fun-loving dog.
Boston Terriers are rarely aggressive. They usually get along with dogs of all different shapes and sizes.
Of course, early socialization is still important.
If your dog is never introduced to another dog, it is unlikely that he will be happy-go-lucky when he meets another one out on a walk.
Be sure to introduce your Boston Terrier to a variety of different dogs from a young age.
On top of dogs, Boston Terriers often get along with other pets. They are usually not aggressive toward cats.
However, they have a high prey drive toward smaller animals, especially rodents, and other small pets.
Early socialization can help in this case too.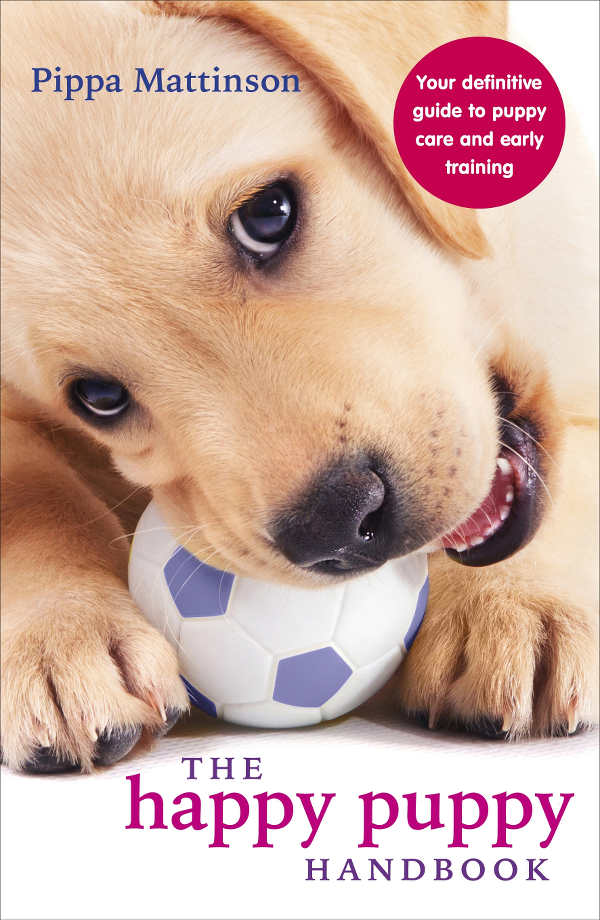 If you introduce a young Boston Terrier to small pet early on, he can learn that it is not food and get along.
Even if your dog is socialized though, don't leave him alone with these smaller animals.
Natural Instincts
To understand a Boston Terrier's instincts, it is vital to take a look at his history.
The Boston Terrier originated in 1870 when Edward Burnett purchased a Bull and Terrier type dog in Boston.
The dog is the result of English Bulldogs crossed with various Terriers.
This dog was bred with French Bulldogs, creating the Boston Terrier we know today.
Much of the Boston Terrier's natural instincts were bred out in favor of a physically aesthetic dog.
Instead of breeding these dogs for a purpose, they were bred for looks.
This breeding style caused them to lose most of the natural instincts of their ancestors.
Aggressive behavior was bred out, and they prefer human company. Now they are companion dogs.
However, some latent instincts are evident in the Boston Terrier.
Some exhibit guarding instincts and can be territorial.
These instincts can become aggressive if not corrected and seem to be more common in males than females.
Are Boston Terriers a Good Choice As a Pet?
While Boston Terriers are often paraded as the perfect family pet, this is not the whole.
These dogs are often friendly with few behavioral problems.
But they suffer from a host of health problems due to their flat faces.
For this reason, we cannot recommend them.
References and Further Reading:
Dowd, S.E., 2006, "Assessment of Canine Temperament in Relation to Breed Groups," Temperament Assessment Related to Breed Groups.
Fasanella, F.J., et al., 2010, "Brachycephalic Airway Obstructive Syndrome in Dogs: 90 Cases," Journal of the American Veterinary Medical Association.
Kutsumi, A., et al., 2013, "Importance of Puppy Training for Future Behavior of the Dog," Journal of Veterinary Medical Science.
Mahut, H., 1958, "Breed Differences in the Dog's Emotional Behavior," Canadian Journal of Psychology.
Mehrkam, L.R. and Wynne, C.D.L., 2014, "Behavioral Differences Among Breeds of Domestic Dogs (Canis Lupus Familiaris): Current Status of the Science," Applied Animal Behavior Science.