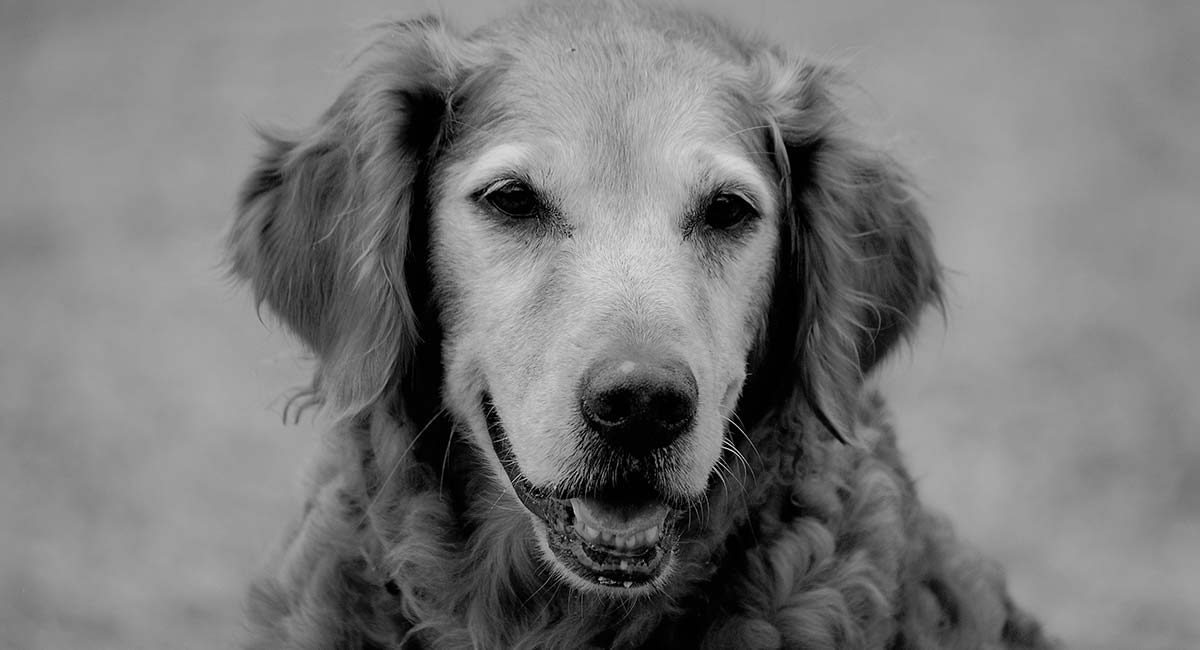 Are you looking for a black Golden Retriever?
Golden Retrievers are extremely popular dogs, and there are quite a lot of people searching out a black Golden Retriever puppy.
However, purebred Golden Retrievers do not come in black.
In fact, they only come in different shades of gold, hence their name: "Golden" Retriever.
Still, there are two ways you could adopt a black Golden Retriever-like puppy.
You can either adopt a Golden Retriever mix that is black or adopt a different purebred dog that is similar to a Golden Retriever but is black.
In this article, we will discuss both of these options and discover if one of them might be the right route for you.
Black Golden Retriever Mix
A Golden Retriever mixed with another dog breed might appear to be a black Golden Retriever.
Because mixed dogs can have traits from either parent, a mixed breed dog could very well look very similar to a Golden Retriever except for the coat color.
If you've ever seen a black dog that looked like a Golden Retriever, it was very possibly a mixed breed.
There are a lot of dogs that when bred with a Golden Retriever can produce an all black Golden Retriever puppy.
These breeds include thinks like Black Labradors and Australian Shepherds.
However, theoretically, any dog that can be black might produce a black puppy when bred with a Golden Retriever.
Of course, there is no way to tell what a hybrid puppy will look like until it is born.
A pairing might result in a lot of black Golden Retriever looking dogs or none at all.
Mixing two purebred dogs is just a game of chance.
Should You Adopt a Black Golden Retriever Mix?
Adopting a black Golden Retriever mix can have its perks.
For starters, hybrid dogs are usually healthier than their purebred counterparts due to something called hybrid vigor.
Basically, when two different breeds of dogs are bred together, the puppies are less likely to experience breed-specific health problems.
Their variety of genes protects them from genetic disorders.
However, with this variety of genes also comes a lot of unknowns.
As we have already stated, you don't know what a puppy will look like until it is born.
Just because a Golden Retriever breeds with a black dog does not mean that any of the puppies will be black.
Plus, their behavior is unknown as well.
You can't tell what the puppy will act like because you don't know what genes they will get.
If you adopt a hybrid dog, you might want to look at some name options here.
And possibly some different dog foods for Golden Retrievers and Golden Retriever puppies.
Don't want to play the game of chance?
Then you might be interested in some black purebred dogs that are similar to Golden Retrievers.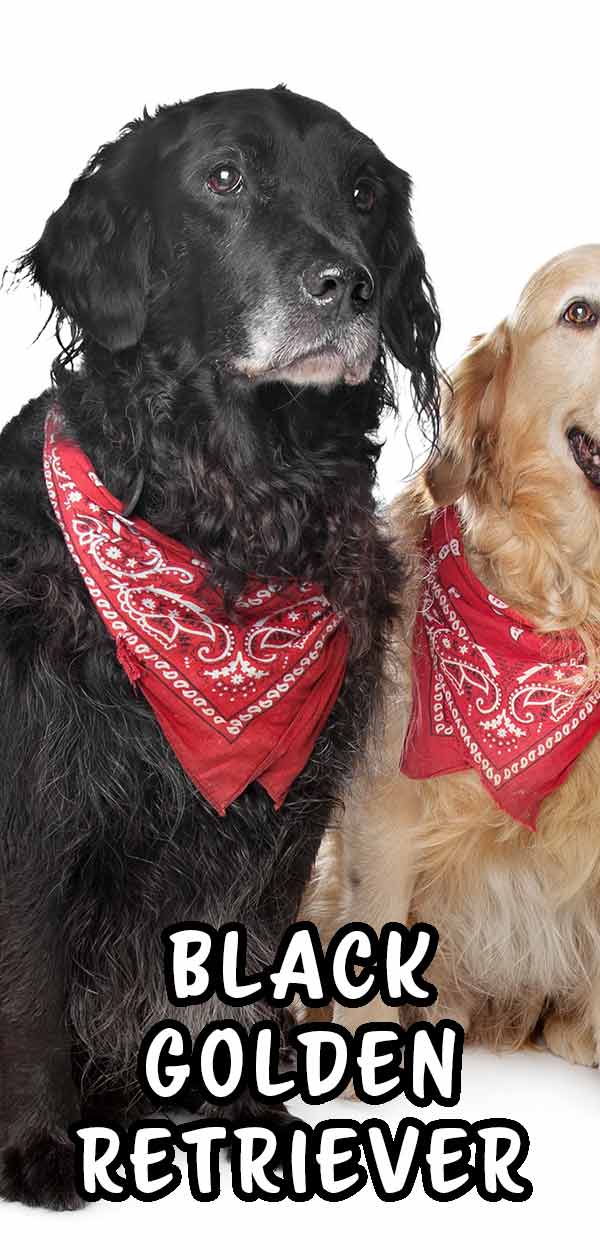 Black Golden Retriever Dog
One of the dogs that looks most similar to a Golden Retriever while also having a black coat is the Flat-Coated Retriever.
These dogs are very similar to the Golden Retriever in personality and appearance, except that they are almost always black.
If you've seen a dog that you swore was a black Golden Retriever, it could have been this dog breed instead.
While you usually know for sure that your dog will be black if you decide to adopt a Flat-Coated Retriever puppy, there are some health risks involved.
Flat-Coated Retrievers are prone to certain types of cancers including histiocytic sarcoma.
In fact, one study found that approximately 42% of all Flat-Coated Retrievers would die due to cancerous tumors, with the median age of death being at only nine years old.
Other Black Golden Retriever Puppies
Other dogs resemble black Golden Retrievers as well.
These include black Labradors and even Newfoundlands.
Of course, like nearly every purebred dog, these breeds suffer from their health problems as well.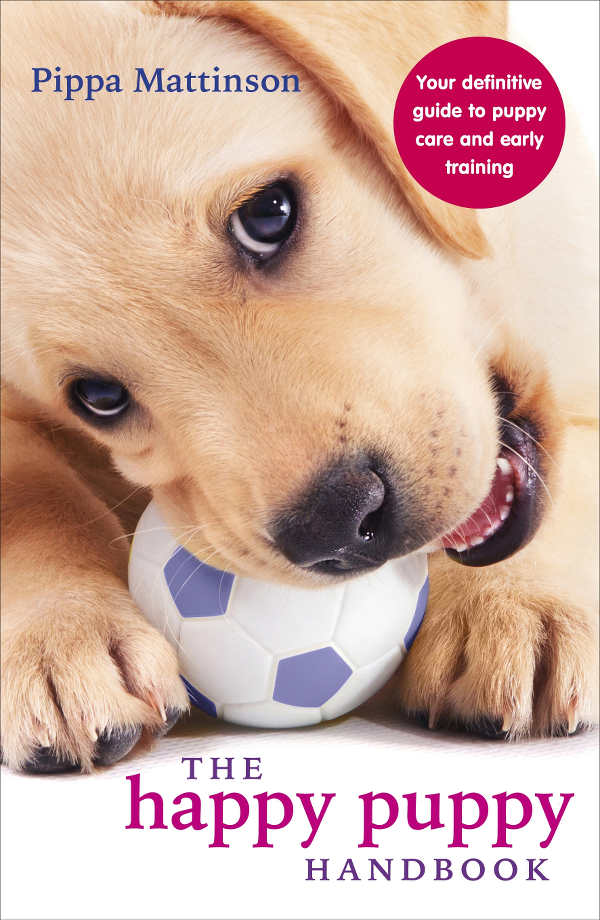 For example, Newfoundlands are prone to hip problems, and many Labradors are prone to joint disorders and certain cancers.
Whenever you adopt a puppy, it is important to have them screened for health conditions and check their parent's current health.
A Black Golden Retriever
While black Golden Retrievers do not exist, there are a number of black dogs that look like Golden Retrievers.
If you're itching to adopt a black Golden Retriever, you might want to look into some of the options described in this article.
References
Nicholas. "Hybrid Vigour in dogs?" Veterinary Journal. 2016.
Constantino-Casas. "The Clinical Presentation and Histopathologic–Immunohistochemical Classification of Histiocytic Sarcomas in the Flat-Coated Retriever." Veterinary Pathology. 2010.
Dodson. "Mortality in a cohort of flat‐coated retrievers in the UK." Veterinary and Comparative Oncology. 2009.
Wood. "Heritability and epidemiology of canine hip-dysplasia score in flat-coated retrievers and Newfoundlands in the United Kingdom." Preventative Veterinary Medicine. 2000.
Hart, Benjamin. "Long-Term Health Effects of Neutering Dogs: Comparison of Labrador Retrievers with Golden Retrievers." PLoS ONE. 2014.