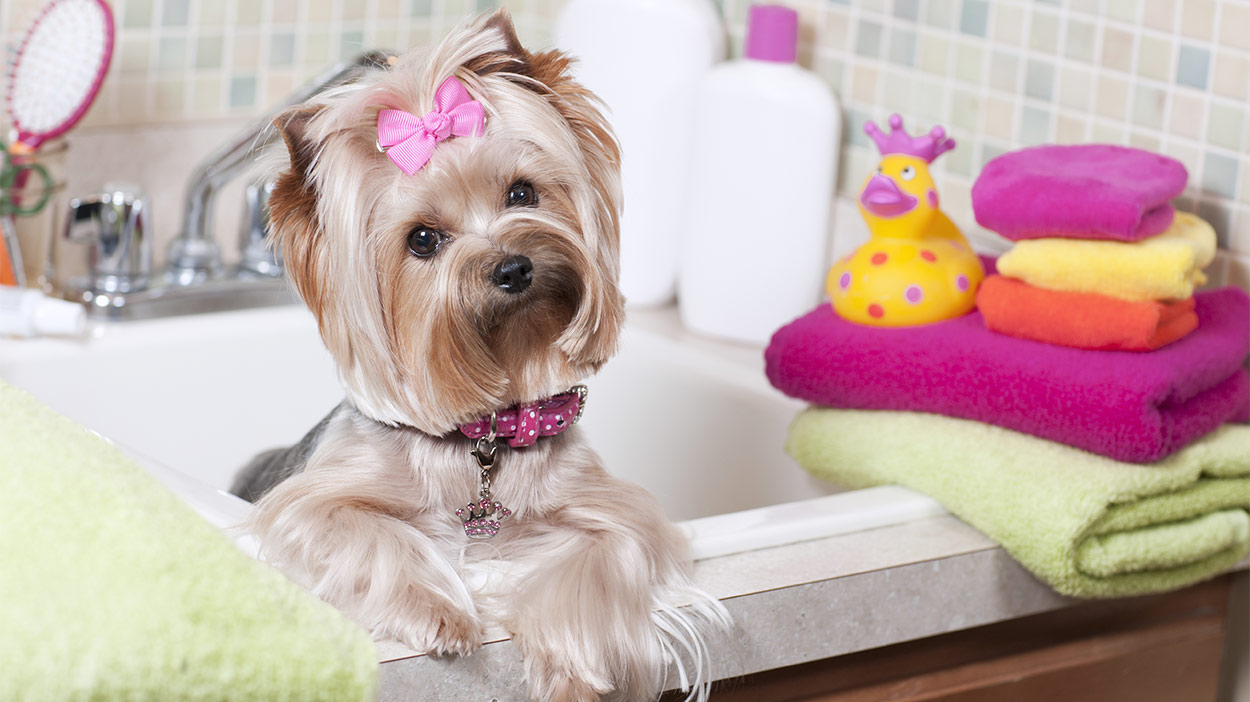 The best shampoo for Yorkies keeps their hair glossy, easy to manage and flake free. Yorkshire Terriers are prone to sensitive skin and allergies, so using something gentle is also a big priority. Ingredients like aloe and oatmeal are popular, but there are some other natural products that give a great clean too.
Contents
Your rambunctious little Yorkie sprints in the house covered in a slimy layer of mud. Caked from head to toe in a gooey mess. She looks proud of herself, tail wagging affectionately. You can't help but smile, but what are you to do with all this mess?
What To Look For On The Bottle
It is crucial that you pick the right shampoo for you and your Yorkie's needs. Never use a shampoo designed for humans, always pick a pet or dog shampoo.
Your dog needs a shampoo that works well for sensitive dry or itchy skin. It should also mention dry hair, tangles and potentially allergies too. And of course the fragrance might well matter to you and your dog.
Ethnical Considerations
You might have personal ethical considerations with products like being a vegan or vegetarian, or you might feel strongly about only buying organic products.
I like brands that are cruelty free, environmentally friendly and ideally made locally too.
Best Shampoo for Yorkies
This comprehensive list is designed to help you narrow your view of what you are looking for in a shampoo for your Yorkie. Whether you are looking for an adult Yorkie shampoo or a Yorkie puppy shampoo, this article covers eight different options to give you a high-quality selection to choose from.
Nootie Oatmeal Shampoo
Nootie Oatmeal Dog Shampoo with Soothing Aloe* is a nice choice.
It is made for dogs with shiny hair such as Poodles, Maltese, and Yorkies. As this is a specifically Yorkie shampoo, it touts a lot of benefits for your pooch! And could potentially be the best shampoo for Yorkies too.
Its aloe and oatmeal recipe soothes dry, itchy, and sensitive skin while nourishing it with coconut oil. The coconut oil and oatmeal combination creates a gentle, pleasant smell that deodorizes the coat. This shampoo is non-medicated and free of soap and parabens.
Made in the USA, they offer a full refund for any unused portion of the shampoo if it does not relieve your Yorkie's itching. It is available in a 16 oz size.
Paws and Pals
The Paws & Pals Natural Dog Shampoo and Conditioner* is a medicated clinical veterinarian formula for all pets, including cats.
It may be the best Yorkie shampoo and conditioner combination! This is a shampoo for Yorkies dry skin, with replenishing ingredients like aloe, jojoba oil, and coconut oil.
Oatmeal and shea butter work to hydrate even the driest skin and coat. Say goodbye to painful dry spots and unsightly dander! Made 100% vegan and organic, you do not have to compromise on quality!
This shampoo is tear-free, so you do not have to worry about it irritating your Yorkie's eyes or nose if it accidently gets in those places during bath time. It comes in a 20 oz bottle. Other formulas are available for different needs, such as argan oil for extra moisture or flea and tick. For superior moisture, they also offer a conditioner.
Isle of Dogs
Isle of Dogs Everyday Jasmine & Vanilla Silky Coating Shampoo* is a good dog shampoo for Yorkies, with a luxurious jasmine and vanilla scent.
This shampoo is packed with aloe leaf juice to add strength to your dog's coat.
Designed to continually protect the coat while keeping it silky smooth, this is a good Yorkshire Terrier shampoo. Its formula works on three levels to soften, clean, and detangle short or long hair, making it perhaps the best shampoo for Yorkies hair. For optimal silkiness, they recommend using both the conditioner and brush spray, in addition to the shampoo. Available in 16 oz sizes.
Earthbath
Earthbath All Natural Pet Shampoo is a great contender for the best shampoo for Yorkies crown. They designed their shampoo with the environmentally conscious pet lover in mind! It is pH-balanced for especially sensitive skin. Thorough enough to clean and deodorize your Yorkie's coat without washing off flea applications.
Soap and cruelty free, it puts any pet owners mind at ease. It is also biodegradable. This one is fragrance free, but other options include eucalyptus and peppermint, mango tango, Mediterranean magic rosemary, orange peel oil, and tea tree and aloe. Tear-free, light coat brightener, and fragrance-free variaties are available for any additional coat needs.
Wahl
Unlike the previous shampoos, Wahl dog shampoo is a concentrate. Because of this, a little goes a long way, especially for a small dog like a Yorkie! The oatmeal recipe is great for moisturizing dry itchy skin.
It is plant derived, containing ingredients like oatmeal, coconut, lime, aloe, and lemon verbena. This shampoo is PEG-80 free as well. Like many of the previous shampoos, this one also has different formulas such as lavender chamomile, flea and tick, color bright, odor, puppy, and shed control. All of these varieties are available in 24 oz sizes.
4-Legger
This next shampoo by 4-Legger* is a good dog shampoo for Yorkies because of all the benefits it is chock full of! It is 100% natural, USDA certified organic, and hypoallergenic. It comes in an aloe and lavender scent that is paraben, detergent, and sulfate free, ensuring a safe and non-toxic bath experience for your pup.
The aloe hydrates and conditions normal, dry, or sensitive skin for a beautiful coat, making it one of the best shampoos for Yorkies sensitive skin. The essential oils in this formula clean gently, without stripping the natural oils from your dog's hair. The lemongrass acts as a natural flea deterrent, to provide additional protection.
Also biodegradable, sourced from sustainable ingredients, cruelty-free, vegan, and eco-friendly. This shampoo is a great option for the environmentally conscious pet owner. Available in 16 oz size bottles.
Tropiclean
Tropiclean* modelled their shampoos from their name sake, usually incorporating tropical ingredients into each bottle.
Made from high quality, natural ingredients, this gentle aloe and coconut formula is 70% organic, soap and detergent free, and usable on both cats and dogs. The gentle cleaning of this shampoo nurtures your Yorkies coat with botanical extracts that strengthen the resiliency of their skin and coat.
Eco-conscious, Tropiclean sources their high-quality ingredients with the earth in mind, choosing only hard-working components. Their packaging is green and biodegradable, and they reduce their environmental impact by reusing, reducing, and recycling. This aloe and coconut recipe is available in 20 oz or gallon sizes.
They offer a ton of other scents like gentle coconut, kiwi and cocoa butter, papaya and coconut, oatmeal and tea tree, awapuhi and coconut, and berry and coconut.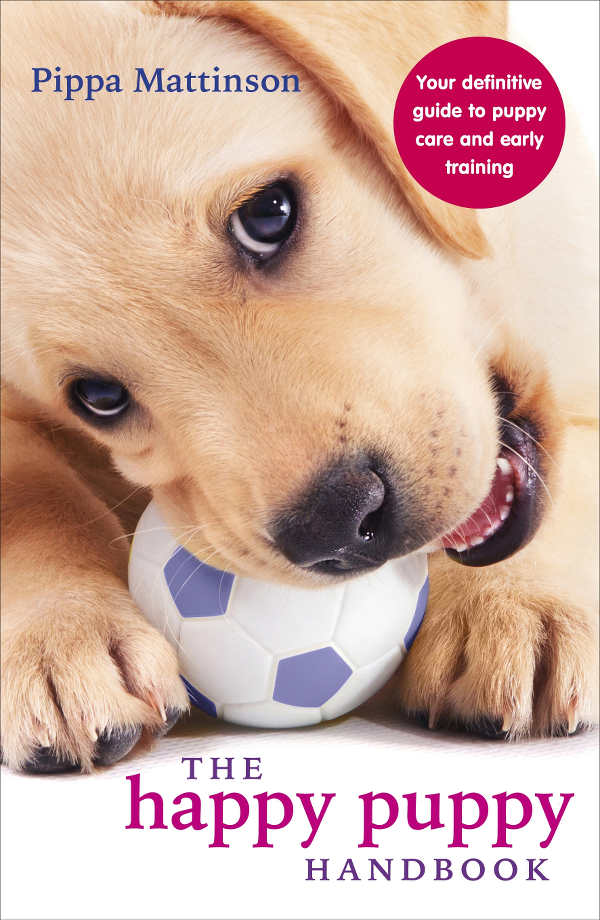 Sofee and Co.
Sofee & Co. Natural Dog Shampoo*. This final candidate for a Yorkie shampoo is by Sofee & Co.
This cruelty free, USA-made shampoo is safe for puppies and adult dogs. Its gentle formula is great for dry, flaky, or itchy skin.
It contains no parabens, sulfates, mineral oils, phthalates, or artificial dyes, making it a mild, non-toxic option for bath time. Coming in a fresh white pear scent, its gentle cleaning works on all types of hair—long or short. Available in a 16 oz size. For optimal softness, they recommend following this shampoo with their white pear conditioner.
Choosing Best Shampoo for Yorkies
Whew, what a ton of shampoo options! Though it may seem like an avalanche of information, this guide simplifies the process for you! All you must do is find the best shampoo for Yorkies sensitive skin or a flea shampoo for Yorkies. It all depends on your needs and values!
Finding the best dog shampoo for Yorkie puppies is as simple as picking the perfect formula! This guide is a good place to start your shampoo journey. Pick your favorite and go from there! If it doesn't work out, or meet your Yorkie's needs, try another option until you find the ideal match.
Does your sweet pup love baths or hate them?
Tell us about your bathing and shampoo experience in the comments section down below! Do you like to get your Yorkie dressed up after a bathe? Check out some cool Yorkie clothes here!
Affiliate link disclosure: Links in this article marked with an * are affiliate links, and we may receive a small commission if you purchase these products. However, we selected them for inclusion independently, and all of the views expressed in this article are our own.