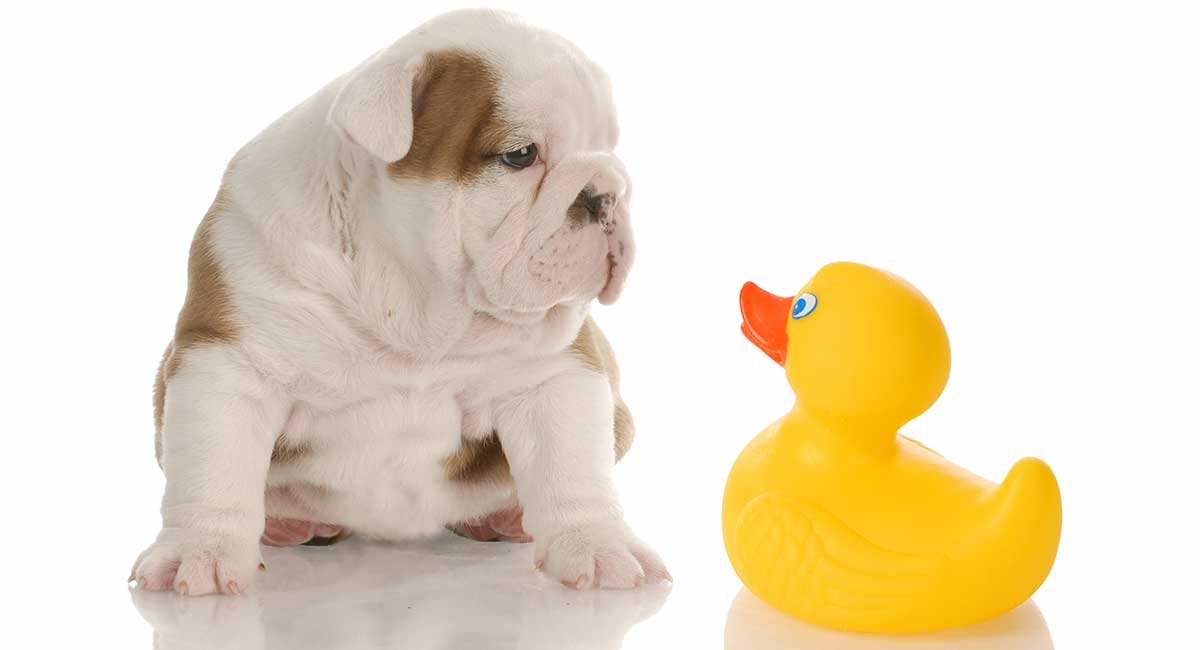 The best shampoo for Bulldogs is designed for sensitive skin, and can be used to gently clean between their skin folds. It fights itchy, dry skin and often includes oatmeal, baking soda, chamomile and tea tree oil in the ingredients list. Their wrinkled skin also makes them prone to fungal infections, especially if you don't dry carefully after washing.
Contents
How Often Should You Bathe a Bulldog?
I recommend bathing a Bulldog monthly or every two months. If you bathe a Bulldog any more than that, you are risking stripping him of natural oils. This can result in dry, itchy skin and a damaged, unhealthy coat.
However, not bathing your dog enough can result in the opposite problem, leading to excessive oil buildup. This is why a consistent bathing schedule and a good, high-quality dog shampoo are so important.
Together, an occasional bath and a high-quality product work with your Bulldog's natural oils. This ensures his coat stays healthy while removing dirt, debris, and other impurities—without altering your Bulldog's pH balance.
Best Shampoo For Bulldogs
One of our favorites is the K9 Pro Aloe & Oatmeal Cucumber Melon*(paid link).
This product includes oatmeal to help alleviate any dry or irritated skin. It is also hypoallergenic, which means it is helpful for Bulldogs with sensitive skin or allergies. Best of all, this product is tear free!
Another option that is packed with all of our favorite ingredients is Mika Pets Natural Hypoallergenic*(paid link).
This brand is full of natural ingredients for sensitive skin. It's also wonderful for the Bulldog in your life who suffers from dandruff. This product deodorizes that stinky Bulldog in need of a bath.
Does Baking Soda Make The Best Shampoo For Bulldogs?
Another product I love for Bulldogs is Bodhi Dog*(paid link).
The oatmeal ingredient helps keep your dog's coat and skin moisturized. However, our favorite thing about this product is the baking soda. Baking soda helps to alleviate itching while also working as a natural deodorant.
Added Chamomile
Rocco & Roxie Dog*(paid link) is packed with natural ingredients such as oatmeal and argan oil.
This product is not only cleansing but conditioning, leaving your Bulldog clean and smelling fresh. It also strengthens and regenerates his skin cells with chamomile.
Shampoo for Fungal Infections
SynergyLabs Veterinary Formula*(paid link) is a superb option if your dog has skin issues or skin irritations due to fungal infections.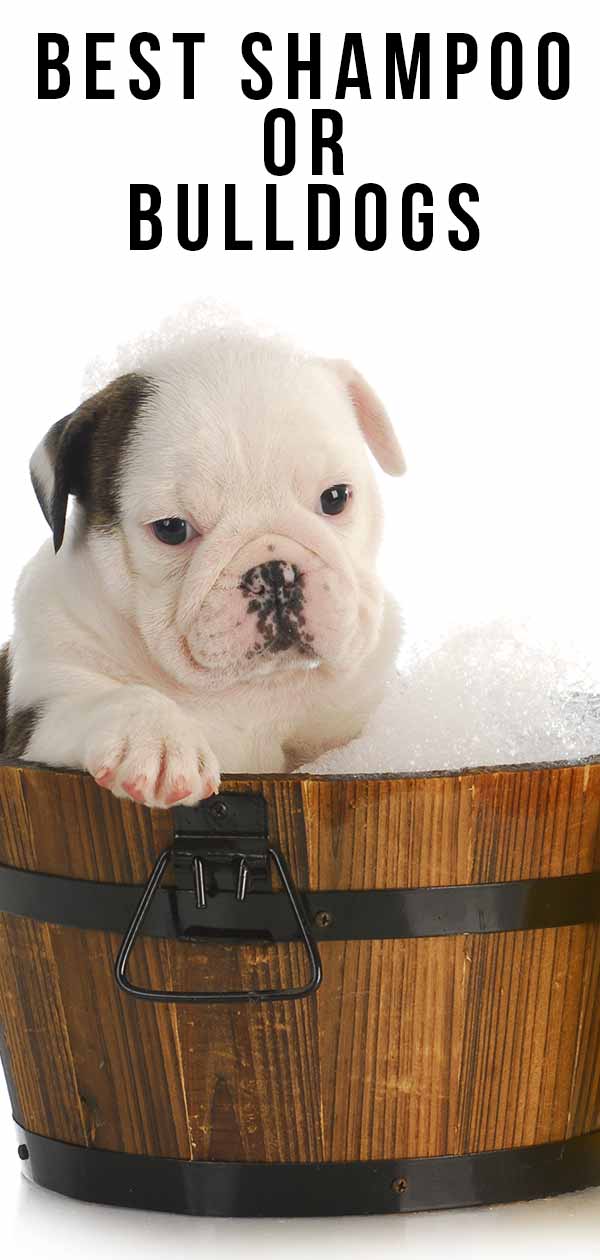 Affiliate link disclosure: Links in this article marked with an * are affiliate links, and we may receive a small commission if you purchase these products. However, we selected them for inclusion independently, and all of the views expressed in this article are our own.