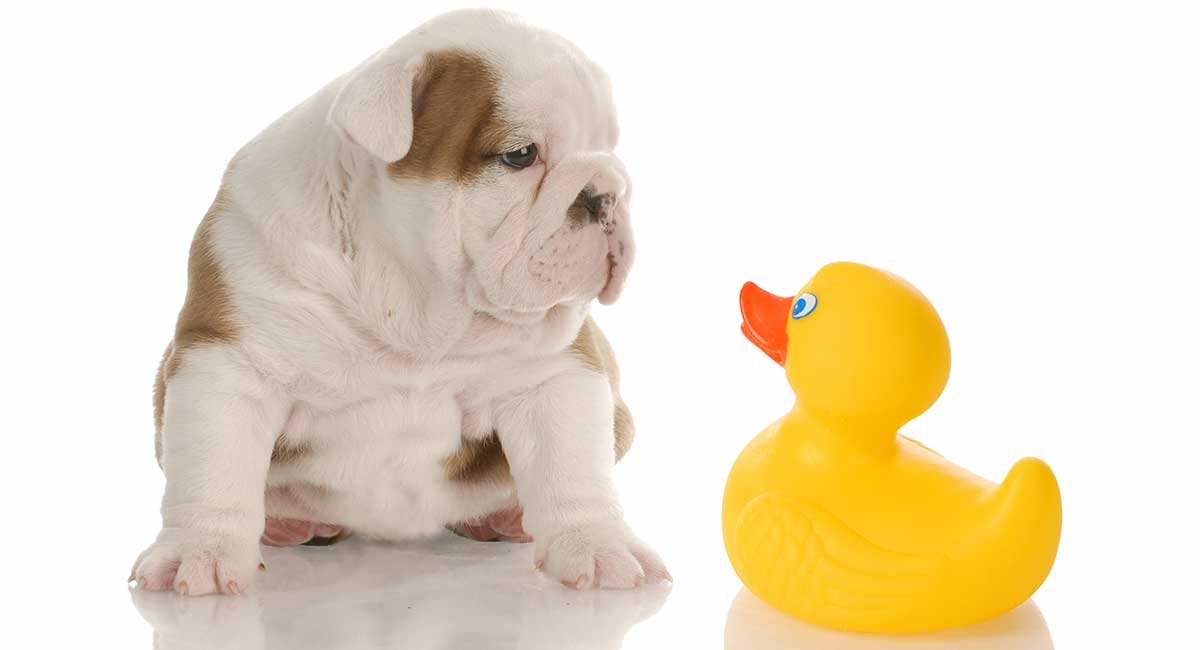 The popular, playful Bulldog is a devoted companion who deserves the very best shampoo for Bulldogs.
While they don't need a lot of grooming, the Bulldog's unique and wrinkled coat needs a specific bathing routine.
It is worth learning about the Bulldog's coat before you jump into bathing him.
Eager to learn more? Then keep reading.
All of these products were carefully and independently selected by the Happy Puppy Site team. If you decide to make a purchase from one of the links marked by an asterisk, we may earn a small commission on that sale. This is at no extra cost to you.
Do Bulldogs Need Shampooing?
For the most part, all dogs need a good bath every now and then. And with a bath comes shampooing.
The English Bulldog is no exception.
Bulldogs can be an especially curious and outgoing breed, and they can be prone to getting messy.
While bathing your Bulldog is not necessarily a difficult process, it does take some understanding and preparation.
Know about your Bulldog's unique fur and skin, have access to the right products, and be prepared to get a little wet in the process.
Let's talk more about your Bulldog's fur.
What Types of Fur Do Bulldogs Have?
Bulldogs have short fur and lots of wrinkles.
While a Bulldog in need of a bath can be a little stinky, the good news is that your Bulldog's coat should usually take care of itself.
English Bulldogs do not need to be trimmed.
They really only need an occasional brush to rid their fur of any loose debris or hair.
But be careful. You do not want to bathe your Bulldog too often. Let's talk about why.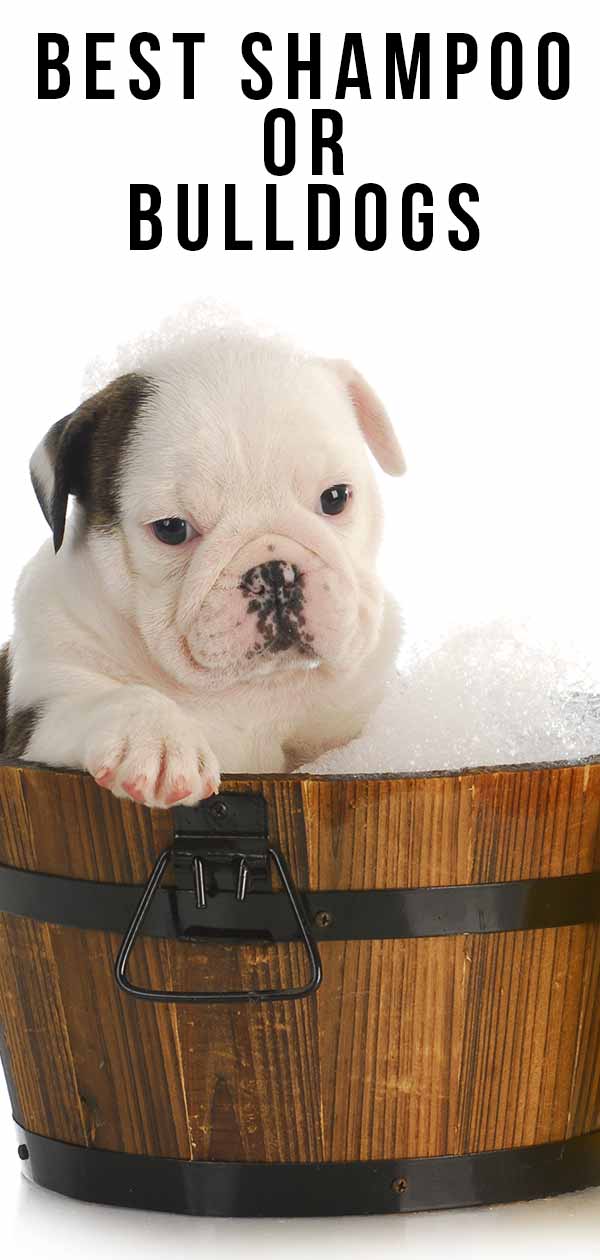 How Often Should You Shampoo a Bulldogs?
Did you know that your Bulldog naturally produces enough oils in his skin to keep his short, sleek coat healthy and vibrant in between occasional baths?
Baths are necessary if he gets particularly dirty. But even without major filth, make sure you keep him on a consistent schedule.
Most professional groomers and Bulldog experts recommend bathing a Bulldog monthly or every two months.
If you bathe a Bulldog any more than that, you are risking stripping him of natural oils.
These natural oils produced in his skin help to keep his coat and skin healthy.
Stripping him of these natural oils can result in dry, itchy skin and a damaged, unhealthy coat.
With that being said, it is also important not to miss bath times.
Not bathing your Bulldog enough can result in the opposite problem, leading to excessive oil buildup and a funky dog.
This is why a consistent bathing schedule and a good, high-quality dog shampoo are so important.
Together, an occasional bath and a high-quality shampoo work with your Bulldog's natural oils.
This ensures his coat stays healthy while removing dirt, debris, and other impurities—without altering your Bulldog's pH balance.
Now, let's discuss the best shampoos for a bulldog.
Best Shampoos for Bulldogs
Like we mentioned above, your Bulldog produces natural oils on his skin that help to keep his skin and coat moisturized and healthy.
The best kinds of dog shampoos for a Bulldog work with these natural oils to help enhance your Bulldog's coat and skin.
He's left smelling fresh, and his skin feels good and moisturized.
Why Is Oatmeal In Dog Shampoo?
One of our favorite shampoos for a Bulldog is the K9 Pro Aloe & Oatmeal Cucumber melon Shampoo*.
This product includes oatmeal to help alleviate any dry or irritated skin.
It is also hypoallergenic, which means it is helpful for Bulldogs with sensitive skin or allergies.
Best of all, this product is tear free, so your sweet Bulldog won't have to go through his bath with stinging eyes.
Another shampoo product we love for Bulldogs is the Bodhi Dog Oatmeal Shampoo with Baking Soda*.
The oatmeal ingredient in this shampoo helps keep your Bulldog's coat and skin moisturized.
Why Is Baking Soda In Dog Shampoo?
However, our favorite thing about this product is the baking soda.
This is an excellent product for dogs with sensitive skin or skin allergies.
Baking soda helps to alleviate itching while also working as a natural deodorant.
Bodhi Dog Oatmeal Shampoo is packed with natural ingredients such as aloe to help soothe and moisturize your Bulldog's skin.
This also keeps him safe from additives such as harsh chemicals, dyes and alcohol.
Additional Options for Dog Shampoos
Not sold?
Then check out Rocco & Roxie Dog Shampoos for All Dogs*.
In addition to being great for sensitive skin, it is packed with natural ingredients such as oatmeal and argan oil.
This shampoo is not only cleansing but conditioning, leaving your Bulldog clean and smelling fresh.
It also strengthens and regenerates his skin cells with chamomile.
Of course, if you are looking for a veterinary formula shampoo, we recommend looking into SynergyLabs Veterinary Formula Clinical Care Oatmeal and Tea Tree Oil Infuser Shampoo* for Dogs.
This is a superb option if your Bulldog has skin issues or skin irritations due to fungal infections.
This shampoo is gentle, utilizing oatmeal and tea tree oil to help naturally soothe and alleviate skin issues that are common for Bulldogs.
The moisturizing shampoo is formulated especially for dogs, meaning it is not only effective but also safe.
Another shampoo for Bulldogs that is packed with all of our favorite ingredients is Mika Pets Natural Hypoallergenic Oatmeal Dog Shampoo*.
Like a number of our favorite products listed above, this dog shampoo is full of natural ingredients (ex. oatmeal) for sensitive skin.
It's also wonderful for the Bulldog in your life who suffers from dandruff.
This product deodorizes that stinky Bulldog in need of a bath.
It also soothes, cleans, and leaves his dry, itchy skin feeling soft and moisturized.
How to Shampoo a Bulldog
Now that we have gone over some of our favorite shampoos for Bulldogs, let's go over how to best shampoo your Bulldog.
While some Bulldog owners opt to go to a breeder for their Bulldog's monthly bath, bathing your Bulldog at home in the bathtub is no big deal.
Make sure you brush your Bulldog down with the proper dog brush to remove any loose hairs, debris or excess dirt.
Then prepare his bath.
Fill your tub with a few inches of lukewarm or warm water.
Make sure you have all the products you need for the bath within arm's reach so that you are never forced to leave your Bulldog alone in the tub.
Before you rinse your Bulldog, some experts suggest gently putting cotton balls into your Bulldogs ears. (This will help to ensure no excess water penetrates your Bulldogs ear canal, which could potentially lead to painful ear infections.)
Once your Bulldog is ready, rinse him thoroughly with clean water before lathering him up with a generous amount of the high-quality dog shampoo of your choosing.
Be sure to scrub him gently, taking care not to get water or suds into his ears and eyes.
For his famous wrinkles, groomers recommend taking a clean, wet wipe or a cotton ball with peroxide to cleanse between the folds. Of course, be extremely careful not to get peroxide in your Bulldog's eyes.
Once you are done lathering your Bulldog with shampoo, rinse him. (Rinsing is one of the most important parts of bathing your Bulldog. Leaving any excess shampoo residue on his coat could lead to skin irritation.)
Once you are done shampooing, use a conditioner of your choice.
Rinse your Bulldog thoroughly before removing the cotton balls from his ears.
Gently dry him off with a clean towel.
Bulldog Shampooing Video
Are you still looking for more information on how to best shampoo a Bulldog? Great.
We have found the perfect video of a Bulldog getting bathed for you.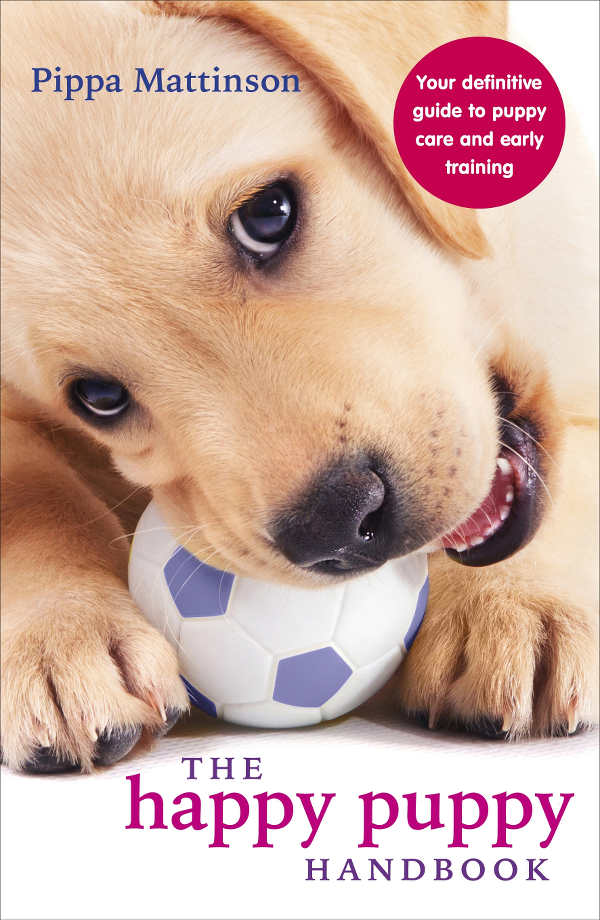 Bulldog Health
The Bulldog's wrinkled skin makes him prone to fungal infections. Especially if you don't dry carefully between those folds.
But these dogs have lots of other health problems too. Whether due to the breed's tight, curled tail; fur; or flat face, there are a few things to consider before bringing a Bulldog into your life.
Do take a look at our English Bulldog and French Bulldog articles first, if you are thinking of adding a Bulldog to your family.
Best Shampoo for Bulldogs
As we've learned, Bulldogs have a short, sleek coat that sheds.
And while they can be prone to a stinky dog odor when it's time for a rinse, they really should only need an occasional bath.
Most experts recommend bathing your Bulldog once every month or so.
Remember, over-bathing your Bulldog can lead to an unhealthy coat and dry, itchy skin.
It is best to bathe a Bulldog once every month or two, with exceptions if he gets into a rather messy situation.
With the right shampoo and bathing schedule, your Bulldog's coat and skin should stay healthy for years to come.
Best of luck in bathing your Bulldog. If you've enjoyed learning about the best shampoo for Bulldogs, you can also check out our general guide to the best shampoo for other dog types!
Affiliate link disclosure: Links in this article marked with an * are affiliate links, and we may receive a small commission if you purchase these products. However, we selected them for inclusion independently, and all of the views expressed in this article are our own.
References and Further Reading:
"Dog Grooming," The American Kennel Club
Packer, R.M.A., 2012, "Do Dog Owners Perceive the Clinical Signs Related to Conformational Inherited Disorders as 'Normal' for the Breed? A Potential Constraint to Improving Canine Welfare," Universities Federation for Animal Welfare
Reme, C.A., et al., 2005, "Efficacy of an Ammonium Lactate-Piroctone Olamine Shampoo for the Management of Dry Scaly Seborrheic Disorders in Dogs," Virbac Animal Health
Schilling, J. and Mueller, R.S., 2012, "Double-Blinded, Placebo-Controlled Study to Evaluate an Antipruritic Shampoo for Dogs with Allergic Pruritus," Veterinary Record, Vol. 171, Issue 97
Schuele, G., et al., 2008, "The Effect of Water and Shampooing on the Efficacy of a Pyriprole 12.5% Topical Solution Against Brown Dog Tick (Ctenocephalides Felis) Infestations on Dogs," Veterinary Parasitology, Vol. 151, Issues 2–4, pgs. 300-311