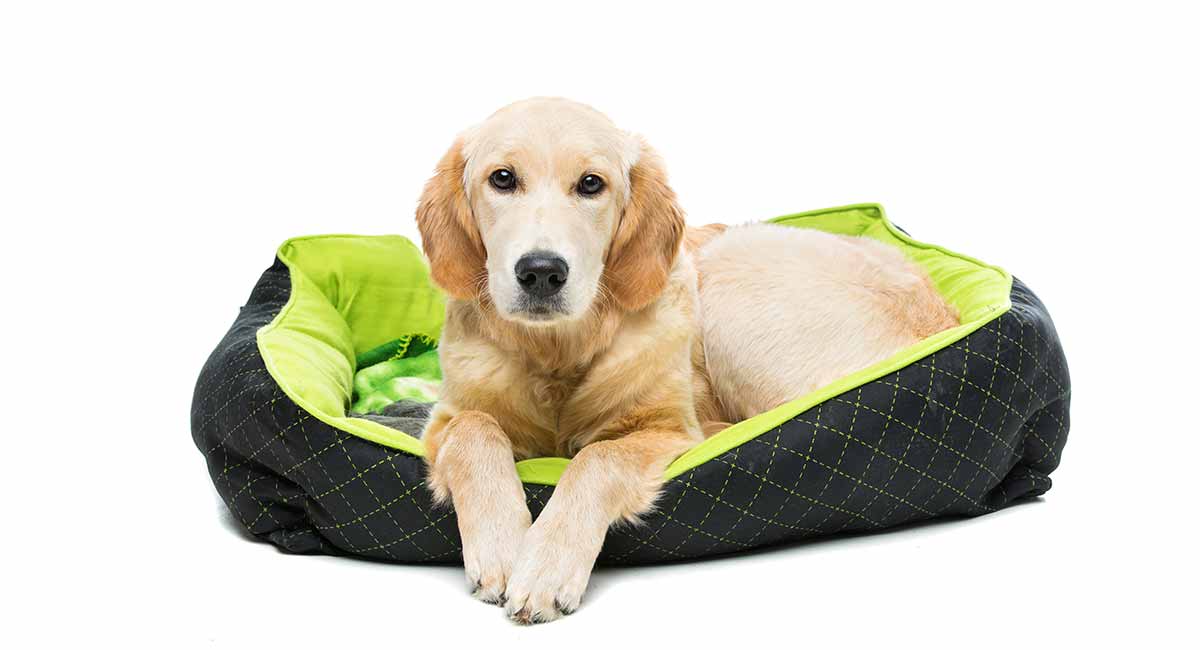 Welcome to our complete guide to the best dog beds for Golden Retrievers!
For your Golden Retriever puppy to grow up into a healthy adult, it's really important that he has the correct bed right from the start.
In this article, we're going to consider the following important questions that you'll need to ask when choosing best dog beds for Golden Retrievers:
What size bed is right for your Golden Retriever?
What beds are most suitable for Golden Retriever puppies?
And what about beds for Golden oldies?
We'll answer all these questions and more in our comprehensive guide.
And we've also found and reviewed some of the best dog beds for Golden Retrievers that you can buy online.
Let's start by looking at what Golden Retriever dog bed size you should choose.
Products included in this article were carefully and independently selected by the Happy Puppy Site team. If you decide to make a purchase from one of the links marked by an asterisk, we may earn a small commission on that sale. This is at no extra cost to you.
Dog Bed Size For Golden Retriever
When looking at Golden Retriever bed size, never assume that the maxim, "one size fits all" applies here.
Golden retriever beds come with many different fillings and in lots of different styles.
Every dog's requirements will be slightly different and this will influence the size dog bed your pup needs.
As a general rule of thumb, you should be looking at beds for large dogs.
Large dog beds are made to fit dogs that weigh between 70 and 90 pounds and will therefore accommodate an average-size Golden Retriever.
Not Too Small
If the dog bed size for Golden Retriever is too small, the filling inside the bed may become squashed flat the very first time your dog uses it!
That could lead to pressure sores and a very uncomfortable night's rest for your poor pup, not to mention the expense to you of buying another bed.
Not Too Big
However, a Golden Retriever bed that's too large for your dog could let drafts in, leaving your poor furry friend chilly and wakeful on cold nights.
You must also consider Golden Retriever sleeping preferences.
Some dogs like to curl up in their bed, using the sides to lean into for comfort and warmth.
Others prefer to stretch right out, spilling out of the bed and letting it all hang out!
So you can see that there's a lot to think about when deciding what size dog bed for Golden Retrievers will be the best one for your furry friend.
Now, let's have a look at what different types of Golden Retriever bedding you have to choose from.
Best Dog Beds For Golden Retriever Special Health Needs
Golden retrievers of all ages can have some health problems that require certain types of bedding.
In fact, choosing the right Golden Retriever bedding can help to relieve or even prevent some of these problems from occurring, so it's super important to make the right purchase.
Best Dog Beds For Golden Retriever: Orthopedic Problems
Like many large breeds, Golden Retrievers can be prone to a developing a congenital condition called hip and elbow dysplasia.
When buying a Golden Retriever puppy, you should always be sure to check that the breeder has a hip score certificate, authorized by an experienced vet, for your pup.
Golden retrievers can also develop osteoarthritis in their later years, which can make getting up and lying down difficult and painful for your senior dog.
Aging Golden Retrievers often develop painful pressure sores and thickened skin on their hocks and elbows if their bed is too thin or if they habitually lie on hard surfaces while sleeping outside.
The best bedding option for managing all of these conditions are Golden Retriever beds that include human-grade memory foam in their construction.
The First-Quality Orthopedic Dog Bed* is perfectly designed for small homes with limited space.
It is the perfect fit for small spaces.
This bed is also designed to meet the needs of senior Golden Retrievers with hip or elbow dysplasia issues or arthritis.
The bed is made from premium, medical-grade memory foam and has a removable, washable cover.
Papa Pet Orthopedic Dog Bed* is a brilliant product that addresses the comfort needs of older dogs that suffer from arthritis or dysplasia.
The materials used in the construction of the bed include human-grade memory foam.
You can be confident that your senior Golden Retriever will enjoy a sound and comfy night's rest.
Also, the bed has a very chic suede cover that is removable for cleaning.
And it has a fully waterproof lining.
If your pup is prone to chewing, you'll be pleased to know that this bed is endorsed by the manufacturer as "chew proof."
Best Dog Beds For Golden Retriever: Incontinence And Toilet Training Issues
A washable Golden Retriever dog bed is also very important.
Puppies can have accidents while they are being toilet trained.
Some senior dogs may leak urine sometimes too, due to age-related bladder weakness and incontinence.
Washable dog beds with waterproof undersides are also an excellent option if your Golden Retriever is prone to bedwetting.
Both you and your pup can rest easy, knowing that your carpets are safe!
The Friends Forever Premium Orthopedic Dog Bed* caters for older dogs by providing a surrounding bolster for neck and hip support.
The design also ensures that drafts can't creep in.
And the super-thick cushioned, poly-fill orthopedic mattress helps to prevent pressure sores and ease aching joints.
There's a water-resistant liner, and the washable cover has a zippered fastening for easy removal.
This bed has the added bonus of a non-slip, water-resistant underside.
For an orthopedic bed with a luxurious look that will blend perfectly with your home décor, KOPEKS – Orthopedic Memory Foam Dog Bed with Pillow and Waterproof Liner* is sure to fit the bill.
The bed is made from medical-grade orthopedic memory foam.
It has a comfy pillow to ease the pain of arthritis in your dog's neck.
The bed liner is waterproof, and the stylish soft, plush suede cover has an anti-slip zippered cover.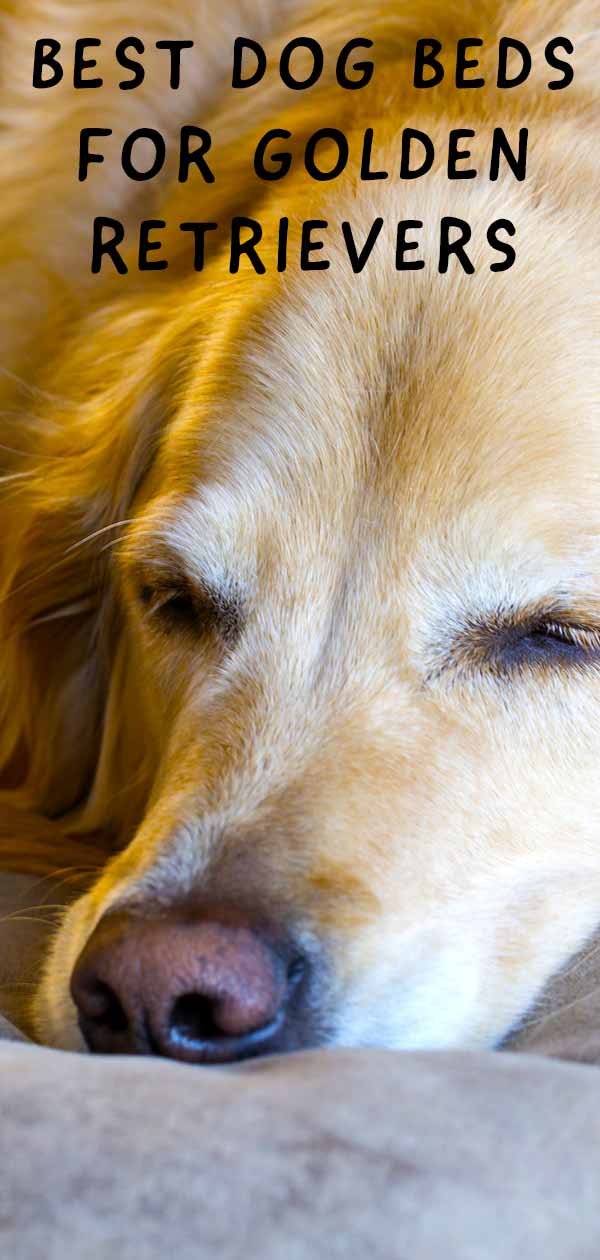 Best Dog Bed For Golden Retriever Puppy
There are a couple of things to note when choosing the best dog bed for a Golden Retriever puppy.
Puppies Love To Chew!
The first thing to note when choosing the best dog beds for Golden Retrievers, including puppies, is that they are serial chewers!
Chewing holes in bedding can not only be very annoying, as you'll incur the expense of replacing damaged beds, it can also be very dangerous for your pet.
Dog bed filling can cause choking if lumps of fluffy stuffing become lodged in your pup's throat.
And if swallowed, obstruction of the dog's digestive tract can occur.
To save your pup a trip to the vet, always look for dog beds that are made from anti-chew material.
This will also save you the expense of replacing damaged bedding.
The Snoozer Luxury Cozy Cave Pet Bed* is perfect for the puppy that needs the comfort and warmth of a snuggle-style cave bed.
This bed is cleverly made from material that will keep your puppy cozy and warm when the weather is cold, while cooling him during the summer.
The cover is removable and washable.
Do you want to have a Golden Retriever bed that blends with your interior décor scheme?
There are plenty of pretty colors to choose from, and the micro-suede fabric gives a touch of luxury too.
Beware The Growth Spurt!
Golden retriever puppies grow incredibly quickly!
When choosing a Golden Retriever puppy bed, always make sure that you choose a bed that won't be outgrown within a matter of weeks!
The TrustyPup Luxury Liner Pet Bed Deluxe Crate Liner* is really designed for use as a puppy crate liner, but it can also work well as a deluxe, stand-alone puppy bed.
We love the super-cozy, padded bolster cushion surround that allows your pup to cuddle up snug and warm!
The bed is also fully machine washable and chew-resistant.
What About Golden Retrievers Who Live Outside?
Not every Golden Retriever likes to be indoors 24/7, especially if you live in an area with a warm climate.
With that in mind, we've hunted out these Golden Retriever beds that are specially designed for outdoor-loving dogs!
Best Outdoor Bed For Golden Retrievers
An outdoor bed for your Golden Retriever should be just as comfy as an indoor one, especially if you have a senior dog.
Outdoor beds should be weatherproof.
Ideally, an outdoor bed should be portable, too, so that you can take your dog's bed with you on days out and if you go on vacations with your pooch.
One of the most popular and best-selling outdoor dog beds that would ideally suit a Golden Retriever is the Coolaroo Elevated Pet Bed.*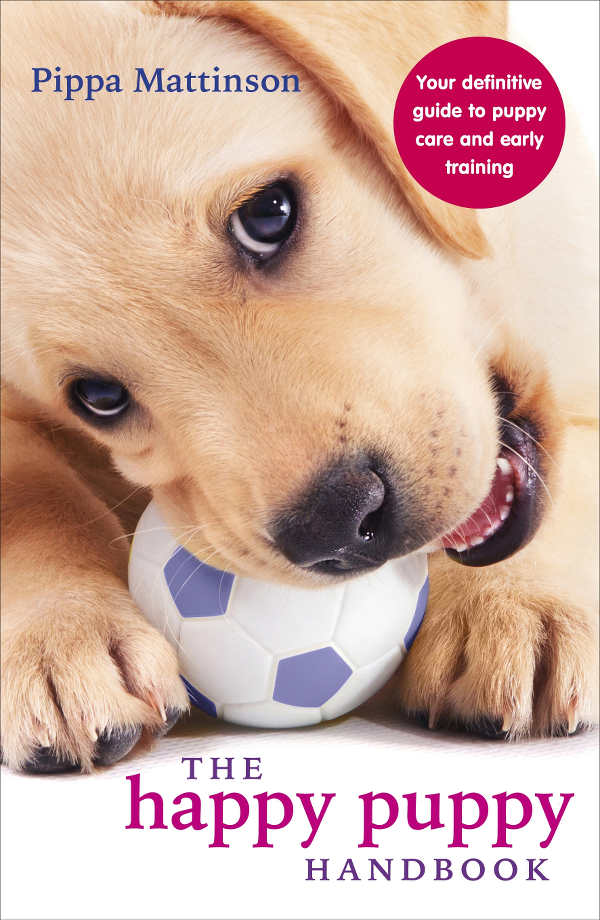 The Coolaroo has all the features you want in an outdoor dog bed.
The bed is raised off the ground to increase the flow of air beneath and all around your pet.
This will keep your Golden Retriever comfortable, even when the mercury soars.
Senior dogs will be comfy on the Coolaroo bed, thanks to the knitted, breathable fabric that offers low-impact areas and relieves potential pressure points and hotspots.
The frame of the bed is made from super-lightweight, powder-coated steel, making it easily portable.
Although the cover is resistant to mildew and mold, it's easy to wash too.
Best Dog Beds For Golden Retrievers – Summary
There are so many dog beds for Golden Retrievers that finding the perfect one for your pet can be tricky.
Before you begin your search, you'll need to give careful consideration to:
your dog's age
his preferred sleeping and resting position
any health conditions that he has
Next, decide on how much money you can afford to splurge on your Golden Retriever's ideal bed.
They say that if you "buy cheap, you buy twice."
It's much better to spend a little more if you can than to buy a budget bed that falls apart after just a few weeks of use.
Golden Retriever Needs
Draw up a checklist of features that you want the bed to have:
an orthopedic memory foam mattress
a waterproof, removable cover
anti-chew material
suitable for outdoor use.
Now, look through our suggested best buys and order your favorite!
Why not tell us about your ideal Golden Retriever bed?
We'd love to know, especially if you chose one we suggested in this article!
Affiliate link disclosure: Links in this article marked with an * are affiliate links, and we may receive a small commission if you purchase these products. However, we selected them for inclusion independently, and all of the views expressed in this article are our own.
References
Donald A. Hulse, DVM, DACVS, Sandra Hudson, BS, MBA, CCRP, "Managing Osteoarthritis in Dogs"
DVM360, Cheryl Higley, "Penn study looks at risks associated with hip dysplasia"
British Veterinary Association, "Hip Dysplasia Scheme for Dogs"