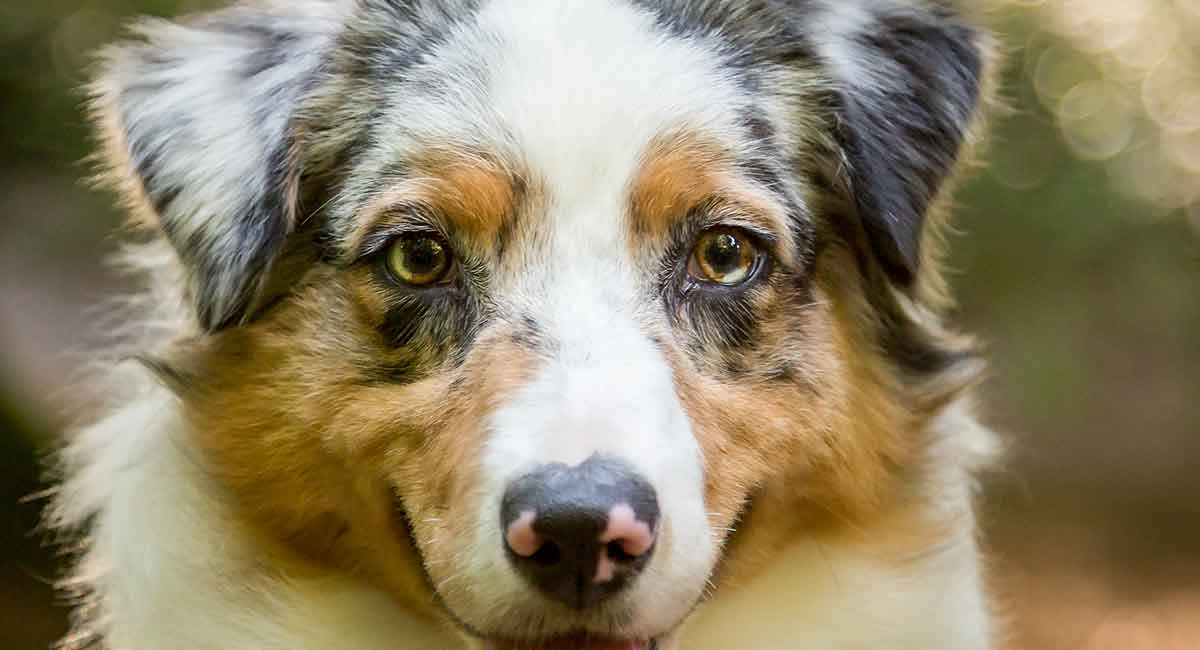 We all imagine herding dogs to be long lived and healthy breeds. Getting loads of exercise and staying mentally agile well into their teens. So it comes as rather a shock to many owners when they lose their dog before they even hit their tenth birthday. The average Australian Shepherd lifespan is just nine years, which feels really unfair for such an active pup. Fortunately, there are some things you can do before and after you bring home your puppy, to help them well exceed that sadly small number of years.
Contents
Typical Australian Shepherd Lifespan
On average Australian Shepherds only live around 9 years, although they have been reported to have made it up to 15 in some less usual cases. So what is the difference between the dogs that live into their teens and those that never hit double digits? As it turns out, a few things can play a part!
The Impact Of Diseases
The Australian Shepherd's genetic background predisposes them to several health conditions including:
Now, a few of these shouldn't limit your dog's years. Dogs can live just a long without hearing or even sight if you care for them properly. But there are a few that can limit their lifespan, either as a result of terminal issues or the need for euthanisia. Even urinary disease cause death unless it results in a full obstruction of urinary flow.
How Can I Help My Australian Shepherd to Live Longer?
"Fur babies never stay long enough." I still remember the sting of tears in my eyes as I read these words. A dear friend had just texted me to let me know that her beloved hound, one of my favorite canine friends, had passed on. It's true – no matter how long we have them, it's never enough. But there are things we can do to up the stakes a little.
Avoiding Hereditary Diseases
One good way to improve your dog's odds of living to a ripe old age is to buy a puppy from a breeder that health tested there parents. I recommend with Australian Shepherds to ask for evidence of good hip scores and a clear eye test at a minimum. Also don't be afraid to ask about family history of epilepsy and heart disease, and to politely walk away and find another litter if they were present in their dogs' lines.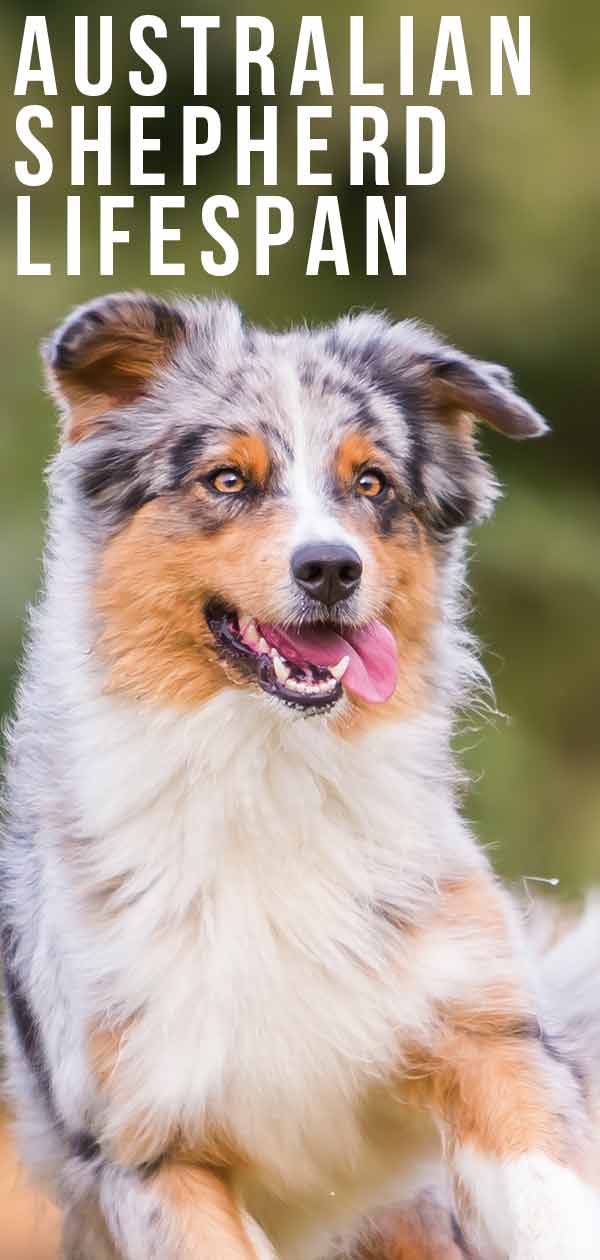 The Right Diet
Every dog has a better chance of living longer with the help of nutritionally balanced food. As very energetic, clever canines they need a diet formulated for larger working breeds. This should be high in protein and fats, but low in fillers. Carbohydrates should be way down the ingredients list in terms of proportions.
Keeping your pup at the right weight will help a bunch too. Slim, but not thin, dogs live longer than their overweight counterparts.
It's great to have lots of vitamins and minerals in your chosen kibble, but make sure that your dog isn't consuming too much magnesium. This can make it easier for urinary stones to develop. Again, make time to check in with your veterinarian about this and other nutrients in your dog's diet.
Water intake is important as well. Most dogs should consume 8 to 9 ounces of water per 10 pounds of body weight daily.
Does Fitness Matter?
Exercise is an essential part of any dog's wellbeing, but even more so with a herding breed. Fitter dogs are better about to fight off infection and have stronger muscles, including that all important heart.
As puppies they only need a few minutes of formal exercise a day, but as they grow your Australian Shepherd will benefit from a good run morning and evening. If not more! It'll also make them more relaxing to have around the home between times.
What About Heart Disease?
If you do have a dog with congenital heart disease or heightened risk of heart disease, you might be tempted to restrict his or her activity. Don't be too cautious. Of course, if your vet prescribes a certain level of activity, you should absolutely follow it. But all things being equal, exercise is a positive thing for dogs with heart rhythm issues.
Research suggests that when dogs exercise, it helps to establish a healthy heart rhythm. Because the heart gets used to beating evenly, the dog has less of a risk of dangerous heart rhythm issues if he or she develops a blood flow obstruction.
Regular Check Ups
Routine veterinary care can make all the difference in helping your dog to live a long and healthy life.
In a study of almost 3,000 dogs of all breeds, only 8 percent of dogs who received veterinary care within the prior year could be classified as healthy, meaning that they were within acceptable weight range and had no disease diagnoses. Among those who had received care, 19 percent were healthy.
With regular veterinary care, you can get the vaccinations, parasite prevention, and other preventive measures that keep your dog healthy. Vets can help you to keep your dog's teeth clean, an important factor since dental disease is a major contributing factor to systemic illness. Also, only a veterinarian can give you recommendations specific to your pet and based on his or her personal history.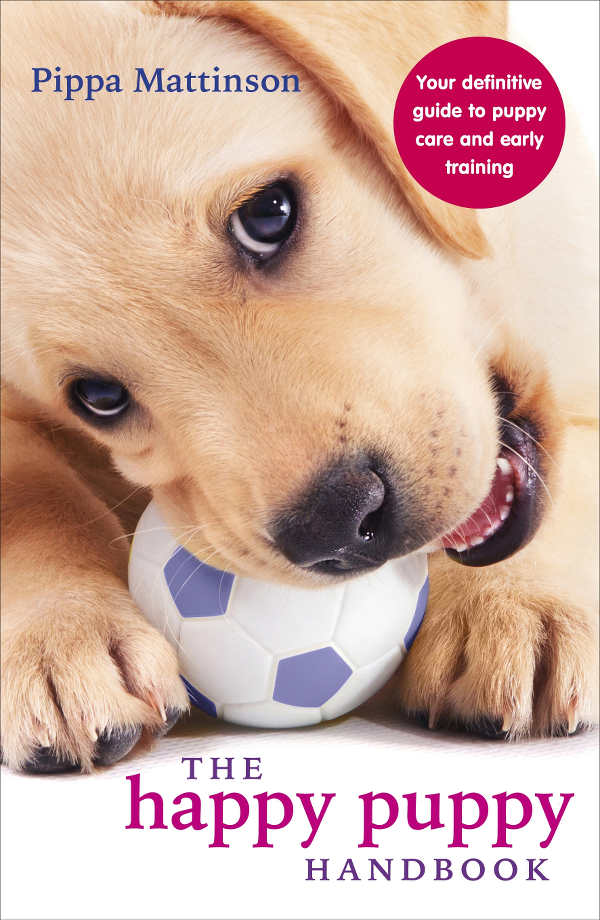 A Question Of Safety
You might not think of training as associated with the Australian Shepherd lifespan, but consider that the breed has one of the highest rates of traumatic deaths. If you make sure that your dog responds to commands like "come," "stay," and "heel," you can prevent a number of accidents.
Training is particularly important for dogs with vision or hearing difficulties. If your dog can't hear a car coming, you'll need to make sure you have ways of keeping him or her close to you when you're out and about.
Having a good leash and harness system if you are not confident they will stay close by will help too.
Does My Dog Have Traits Linked to Longevity?
In general, the longest living dog breeds are smaller in size. Australian Shepherds are a medium size breed, 18 to 21 inches at the withers depending on sex. The skeletal height of your dog is fixed, but you can keep your dog from becoming overweight by getting regular weight checks at the vet and by feeding and exercising him or her appropriately. The more you're able to keep your dog at a healthy weight, the better off he or she will be.