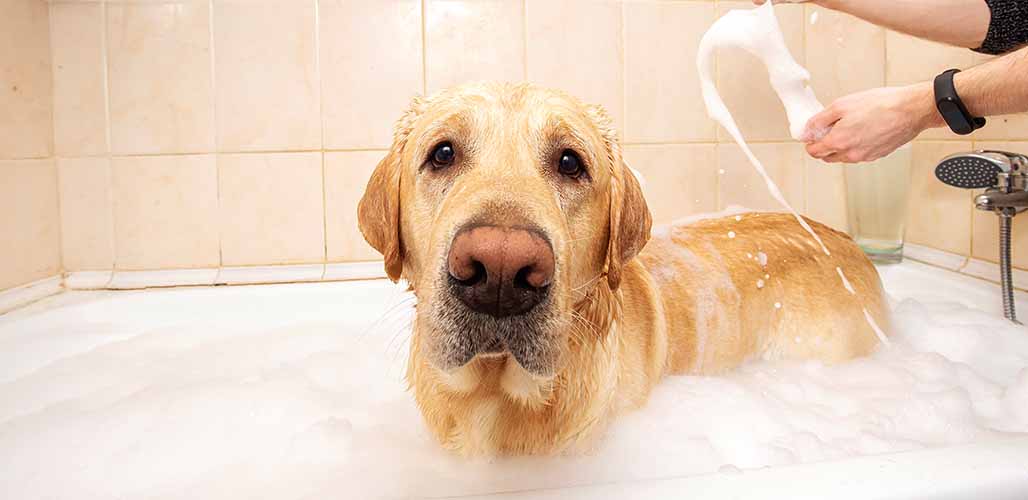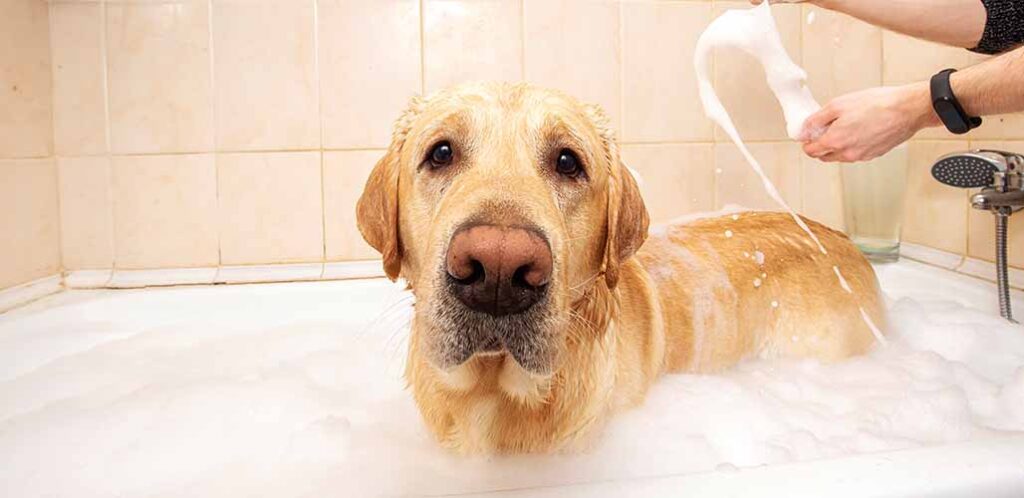 Why does my dog hate baths? My dog loves splashing in puddles and swimming in the creek, but he's never enthusiastic about getting clean again afterwards! If your dog is the same, you aren't alone. Many pups have an aversion to being bathed. It's natural to be concerned, but there are a few things you can do to make the experience less stressful. In this guide, I'll take a closer look at why your pup runs and hides when it's time to break out the shampoo, and how you can make the process more pleasant for both of you.
Contents
Why Does My Dog Hate Baths?
Not all dogs love the water, but even those that do, often hate bath time. There are numerous factors that could be the underlying cause of your dog's distaste for bathing. Let's take a closer look at 5 of the most common reasons.
1. Bad Past Experience
Your dog may have had a traumatic experience in the past that made him afraid to have a bath. Maybe he was spoken to harshly or punished in the bathroom, or perhaps he was scalded by hot water. Whatever the reason, try to create an inviting environment by bringing in toys and treats. Spend time with your dog in the bathroom before putting him in the tub. Pet and praise him and show him the showerhead and shampoo so he gradually feels more comfortable.
2. Loss of Control
When your dog goes swimming or jumps in a puddle, it's their choice. But getting a bath is usually forced upon them. It can be upsetting for your dog to feel a loss of control while being handled, moved, and manipulated in ways he doesn't like.
Dogs hate feeling out of control, and for many, one of the worst things about bath time is feeling unsteady on the slippery, wet tub floor. Before putting your dog in the tub, place a non-slip mat beneath their feet to reduce his anxiety and prevent him from falling.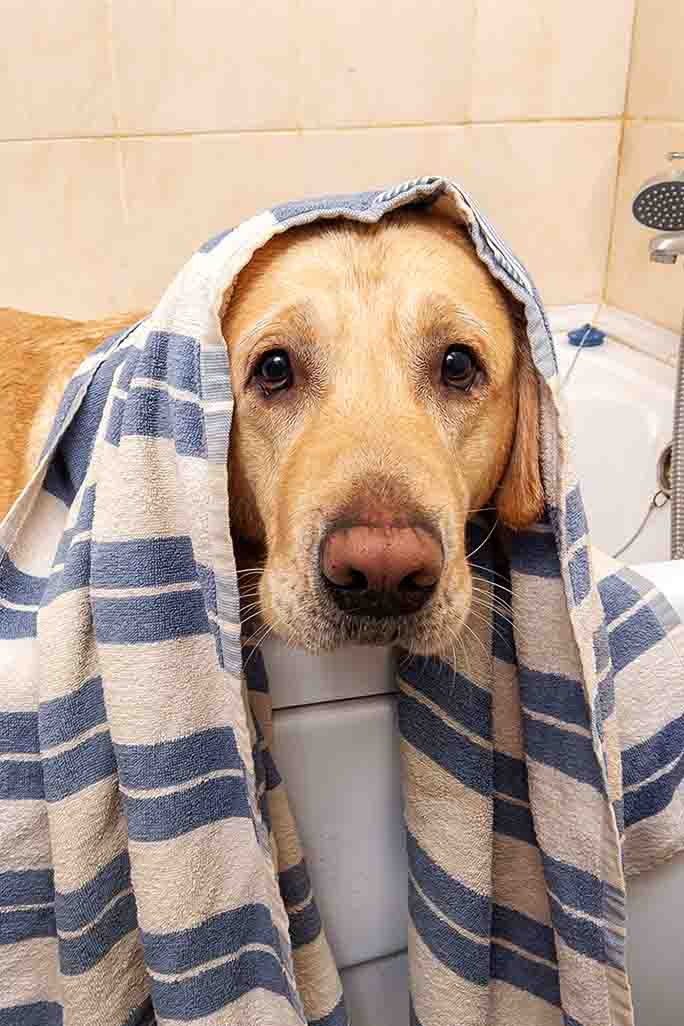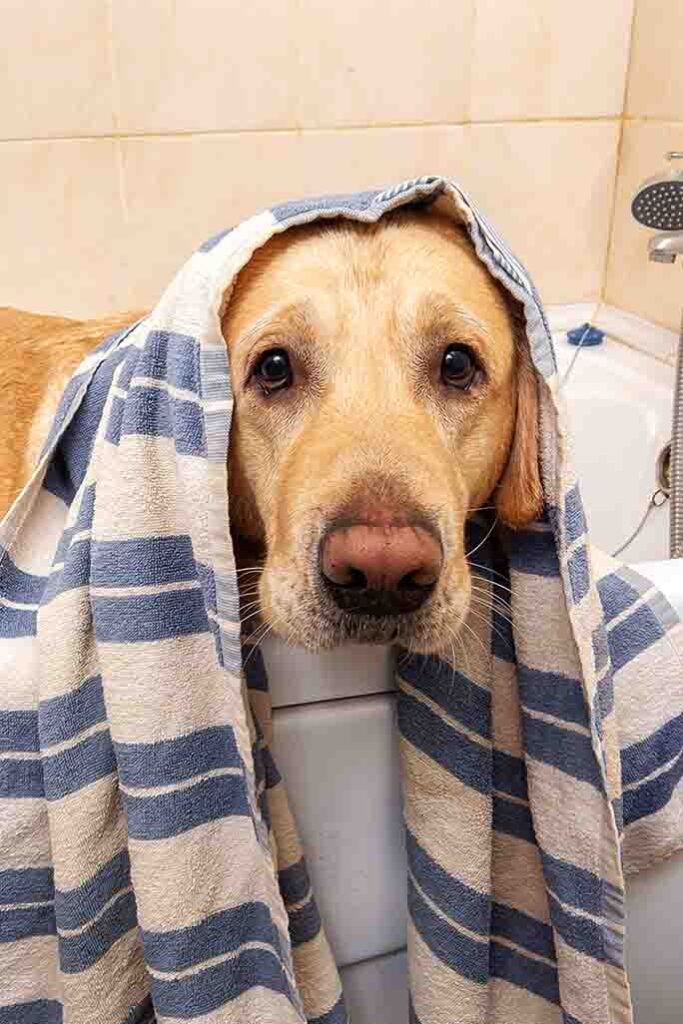 3. Noise
Dogs can hear much better than we can, so the sound of running water in the tub beside his ears can be a frightening experience for him. Use a bucket or pitcher to pour water over your dog instead of using a showerhead or tap directly. If the water is too hot or too cold, it can also cause them discomfort and doing this gives you more control over the water temperature.
4. Shampoo Irritation
Dogs have a keen sense of smell believed to be 1,000 times more sensitive than humans. Scented shampoo that smells good to you may be overpowering for your pup and cause them to associate having a bath with a negative olfactory encounter.
People's skin has a very different pH balance than a dog's skin. So, you should never use human shampoo on your pet as it can dry out their skin. Even certain dog shampoos contain ingredients that cause skin irritation or allergic reactions, which is another reason your pet could find having a bath an unpleasant experience!
5. Stress
Many dog parents think hurrying to get it over with is the best approach to bath time. However, this tends to backfire and results in your dog hating having a bath.
Dogs can be very sensitive to their owner's emotions and moods. If you're rushing through the bath, you're making your dog feel anxious and teaching him that baths are unpleasant for you. This, in turn, makes it stressful for the dog now and in the future. It's much better to bathe your dog when you're calm and can take your time to make it more enjoyable for both of you.
Do Dogs Need Baths?
Short-haired breeds with single-layered coats may never need bathing unless they get into something dirty or stinky. Even then, a good cleaning using pet wipes may be all they need. But, dogs like to play in the dirt, mud, and even poop. Sometimes washing your dog is more for your benefit than theirs.
How Often Should I Bathe My Dog?
Coat type is the determining factor when deciding how often to bathe your dog. Dogs with longer coats and those with curly hair may need bathing once every two weeks to keep their fur from matting and tangling. However, regular brushing can also help.
You don't want to get in the habit of over-bathing your dog, as this can damage their skin and coat by negatively impacting the natural production of oils that keep their fur healthy. If you're unsure how often to wash your dog, check with your vet or a professional groomer.
How to Bathe a Scared Dog
If your dog is nervous about getting a wash, the last thing you want to do is rush the process. It should be a one-step-at-a-time procedure that could take several attempts before they have a bath.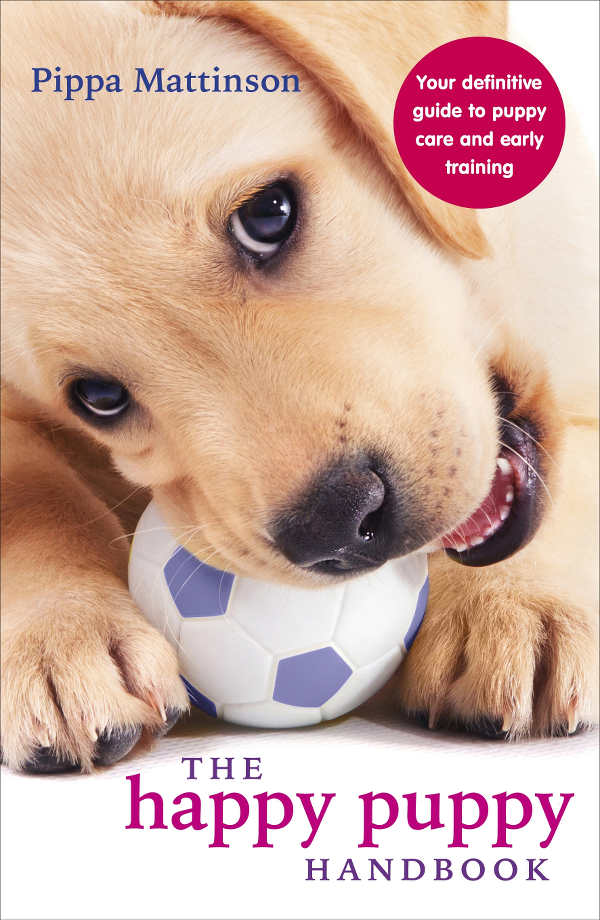 The first thing you want to do is get your puppy familiar with the bathroom. He may not even get into the tub. That's OK. You don't want to force him to do anything he doesn't want to do. It all goes back to the dog feeling like he's in control and reducing his anxiety. If he does get into the tub, don't turn on the water immediately. You want to create positive associations by being gentle and patient. Pet your dog and run your hands along his body as you would if you were bathing him. Offer plenty of praise and treats.
When he's ready for the water, test the temperature on the inside of your wrist to ensure it's not too hot. Lukewarm is best but be conscious of the dog's comfort level. Start by getting his paws wet and gradually keep working your way up, adding a little more water so he can get accustomed to the sensations and sounds. Keep calm and talk soothingly to your dog, so he knows nothing scary will happen. If your dog wants out of the tub, let him without getting upset or angry, or you'll be back at square one.
Why Does My Dog Hate Baths? Final Thoughts
Dogs hate baths for lots of different reasons. The key to changing their feelings about bath time is plenty of patience, kindness, and a few treats.
More Care and Dog Happiness Guides
How do I know if my dog is scared of me?
References