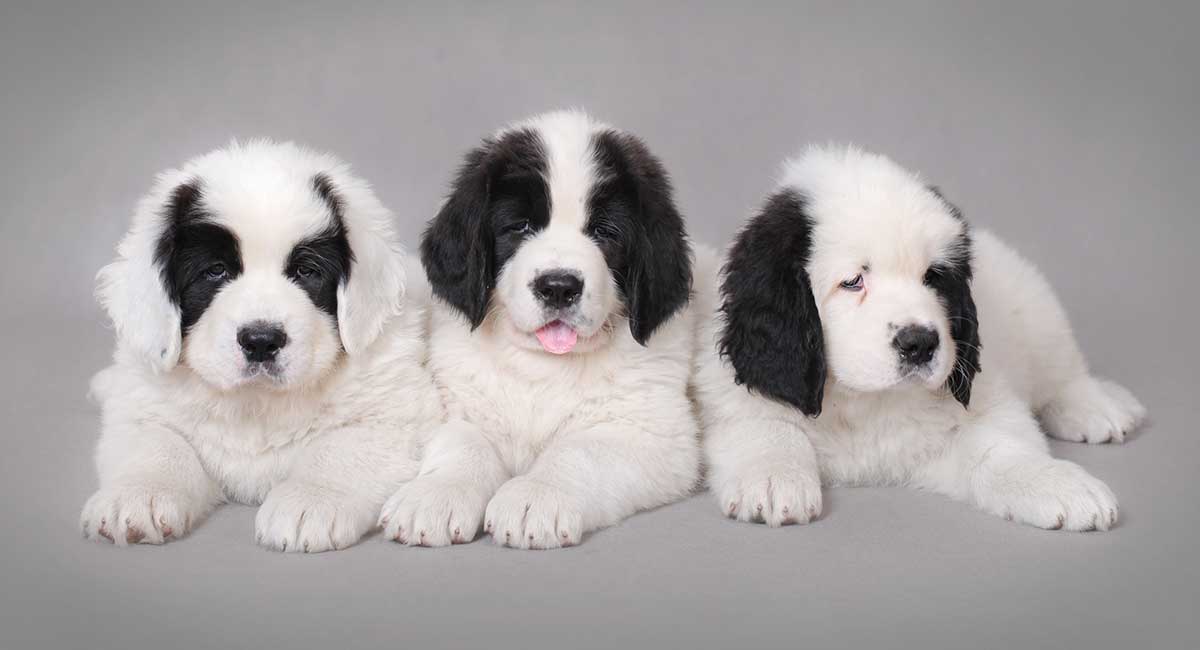 Welcome to our white Newfoundland dog guide. The big Newfoundland is most commonly seen with a black coat. But what about the less common black and white variety, sometimes known as the white Newfoundland?
In this article, we'll examine the black and white Newfoundland dog and find out how he differs from Newfies with a black coat.
We'll look at their history, and at whether their white coloration has the potential to affect the health or temperament of these gentle giants.
History and Origins of the White Newfoundland Dog
Newfoundlands originate from Canada, perhaps unsurprisingly from the region known as Newfoundland.
Newfoundlands are famed for their strength and swimming ability. This, combined with their even temper and affectionate nature, meant they prospered when brought to the United Kingdom in the 18th Century.
While you're more likely to see a black Newfoundland today, the white and black coloration was the common color for a long time.
This coloration of a white coat with black markings is also known as "Landseer".
Landseers, Newfoundlands, and Landseer Newfoundlands
There's a lot of conflicting nomenclature regarding the white Newfoundland dog.
Adding to the confusion, some breed registries also recognise a very, very, similar black and white dog called the Landseer European Continental Type" (Landseer ECT, and sometimes just Landseer).
The Federation Cynologique Internationale provides a breed standard for the Landseer ECT and lists their origin as Germany and Switzerland.
Another difference is that Landseer ECTs have longer legs than a Newfoundland.
So a Landseer dog could mean a Landseer-colored Newfoundland, or a Landseer ECT.
Outside of the show ring, it's probably not a distinction dog owners spend much time elaborating upon when they chat about their dogs.
But if you're interested in a Landseer dog, now you've got the information you need to navigate between the different kinds of dog you might meet!
Newfoundland Colors
The most commonly seen color is black; other recognized Newfoundland colors in the US include brown, gray, and the combination of white and black (known as a Landseer).
Colors that are genetically found within the Newfoundland breed, but don't follow the breed standard include:
Champagne (cream)
White and brown
White and gray
Black and tan
The Newfoundland Club of America mentions that these colors don't follow the breed standard set out by the American Kennel Club. These colors are considered "undesirable" and as a result you're much less likely to see them.
In the UK, the Newfoundland Club Breed Standard accepts only black, brown, and Landseer. Black or brown dogs are permitted to have a splash of white on their chest, toes, and the tip of their tail.
Landseer dogs should have a white base coat with black markings. During shows, preference is given to Landseers with a black head and a narrow blaze of white. Ideally, this feature combined with an evenly marked "saddle" across the dog's back that extends to the tail is preferable.
Landseer's markings are considered when being shown. If you're not planning on showing your white Newfoundland that's not a concern. If you do hope to show your dog, that's something to keep in mind when selecting your puppy.
Remember, a dog's coat color should be secondary to other, more important characteristics. These include the health, soundness, and temperament of your dog.
The Newfoundland in Literature and the Arts
Unlike some breeds, the Newfoundland has a rich history within literature, art, and even films.
19th Century poet Lord Byron had a white and black Newfoundland dog named Boatswain. Byron penned the famous "Epitaph to a Dog" in memory of Boatswain, with familiar lines such as: "who possessed beauty without vanity, strength without insolence, courage without ferocity, and all the virtues of man without his vices."
In J. M. Barrie's novel, "Peter Pan and Wendy", he describes the dog, Nana, as "a prim Newfoundland dog" , but there's no mention of Nana's coloring in the novel. Nana is depicted as a Saint Bernard in both the animated and film versions of the story!
Newfoundlands, especially white Newfoundlands, are featured in a large numbers of artwork. Artists using the Newfoundland include George Stubbs and Edwin Landseer. The artist Landseer gave his name to the distinctive white and black coated Newfoundland.
This website provides a comprehensive look at Newfoundlands in art, literature, and film in more detail.
Edwin Landseer and the White Newfoundland
Edwin Landseer was a prominent painter in the 17th Century. His painting titled "Distinguished Member of the Humane Society" depicts a white and black Newfoundland. Newfoundland fans admire this well known painting.
Historians often wrongly note that the solid black Newfoundland was the original breed coloration. The reason so many white and black dogs are found in the paintings of Landseer is that he preferred this coloration.
For many years it was thought that this affected the popularity of the so-called Landseer Newfoundland, making it the "in" color to have.
The white and black-coated Newfoundland was not known as the Landseer until Dr. William Gordon Stables started referring to them as a "Landseer" Newfoundland in the Victorian times.
Through the analysis of hundreds of paintings that Landseer completed, art historian Emma Mellencamp found that Landseer's painting simply provided a real insight into the most common Newfoundland color of that time: white with black markings.
This finding is supported by a study published in 2015, which examined historical newspapers to track the variation of the fur color in Newfoundlands from 1760 – 1890. In fact, the Landseer is the original coloration of the Newfoundland breed.
Now let's take a look at the genetics of the Newfoundland to discover why the black coloration has now overtaken the Landseer.
The Genetics of the White Newfoundland
Studies into the history of Newfoundland dog fur color genetics found that before 1840 Newfoundlands in the United Kingdom were either white and black (Landseer), or white and brown.
Newfoundland dogs imported from Canada likely introduced the solid color gene after 1840.
The gene which codes for solid colored coats is dominant over the gene which codes for spotted, or Landseer coats. Over time the black gene is more prominent often.
By late Victorian times, the solid black Newfoundland became more desirable than the white and black variety.
White Newfoundland Dog Appearance and Grooming
Newfoundland dogs of any color have a noble head with a heavy and muscular body. Males weigh up to a staggering 150 pounds and can stand up to 28 inches high at the shoulder.
The Newfoundland has a double coat which needs regular brushing once a week. They shed twice a year and need more grooming during these times.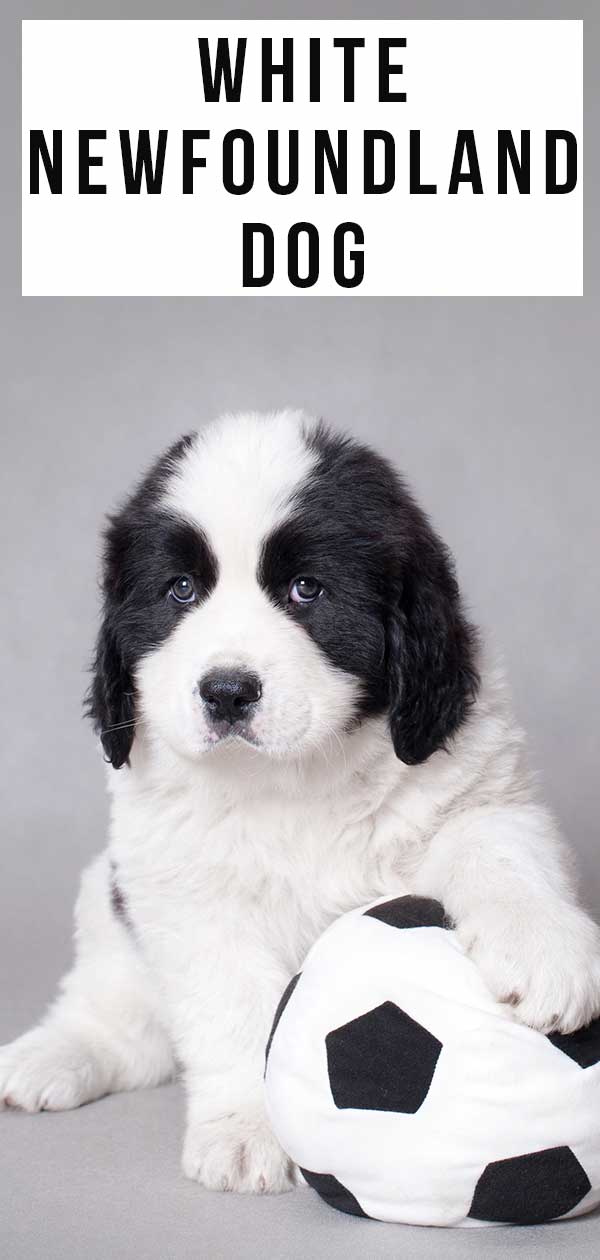 White Newfoundland Dog Temperament
Newfoundlands thrive as family dogs and enjoy companionship. They are an outgoing breed, but their reputation as guardians means they will often be on the lookout for the well-being of their families.
There's no evidence to suggest that the color of your Newfoundland will affect their temperament.
Training your White Newfoundland Dog
As with all big dogs, it's important to instill a good level of basic training while they're still puppies.
Training classes are a great way of making sure you're on the right track.
This breed is usually a joy to train and they respond especially well to positive training methods.
White Newfoundland Activity
Any color of Newfoundland dog requires regular exercise of at least half an hour per day.
This breed loves to swim and enjoys other outdoor activities such as hiking.
Breed Popularity
The Newfoundland ranks number 35 out of 193 breeds on the American Kennel Club website.
Health of the White Newfoundland
The Newfoundland Club of America recommend the following tests for the breed:
Hip evaluation
Elbow evaluation
Cardiac exam
DNA Cystinuria test
Optional tests include eye examinations, thyroid blood tests, and patella palpation. If you're looking for a Newfoundland puppy, any reputable breeder will be happy to explain the results of any tests carried out on the puppies and parent dogs.
You can read more about Newfoundland health and the reasons behind these tests in our full breed review.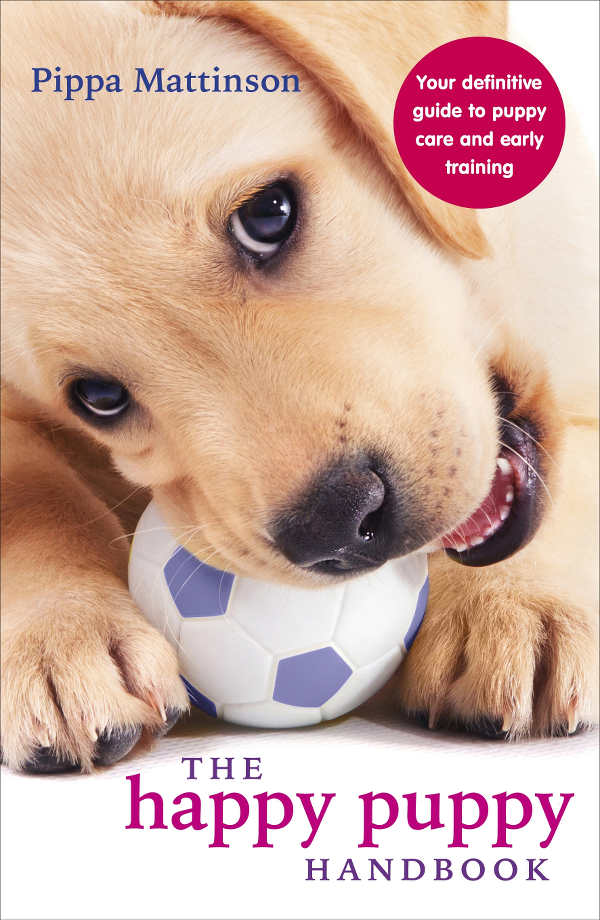 The White Newfoundland Dog
In conclusion, though the white Newfoundland dog is less common than other colors, our research does not show any differences in the breed.
If you're expecting to bring home an all white Newfoundland dog, then you might be disappointed.
We haven't found any evidence of a pure white Newfoundland dog, but perhaps you've seen one. Let us know!
If you have a Landseer Newfoundland we'd love to hear from you!
Leave us a message in the comments sections below.
References and Resources
Contrary to popular belief. Newfoundland Club of America.
Breed Standard. The Newfoundland Club.
Bondeson. 2015. Historical Analysis of Newfoundland Dog Fur Color Genetics. Open Veterinary Journal.
Mellencamp. 1976. What color is a Newfoundland and when? Newf Tide.
Landseer European Continental Type Breed Standard. Federation Cynologique Internationale.
Newfoundland. The Kennel Club.
Lord Byron at Newstead Abbey. Newfoundland Club of America.