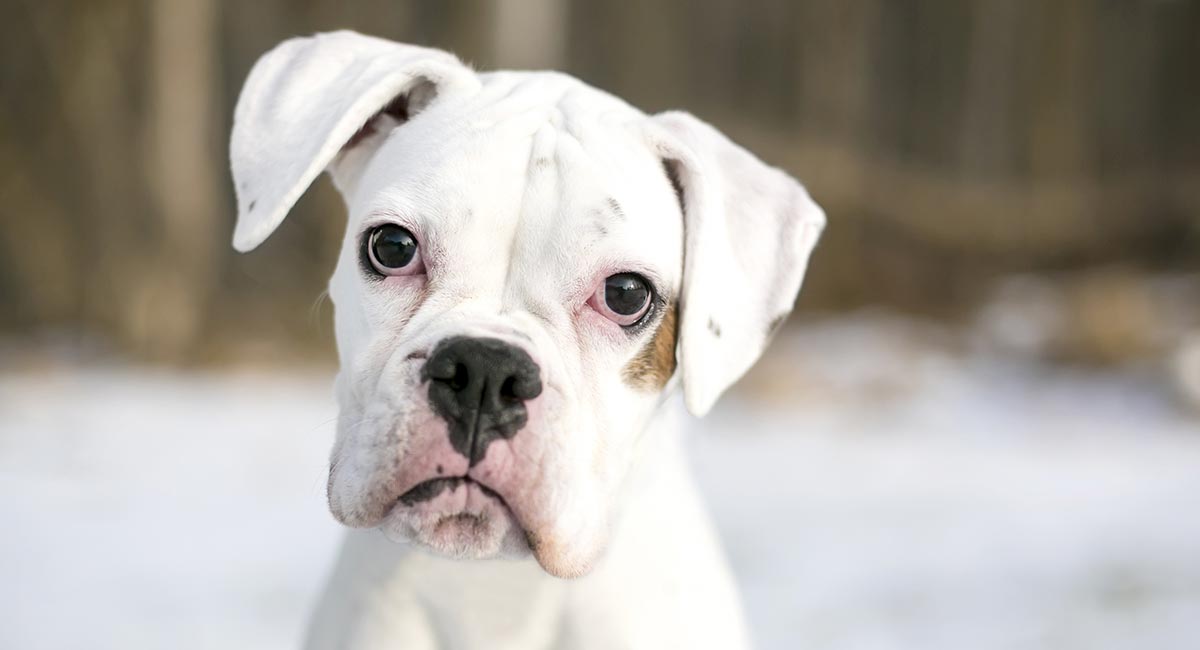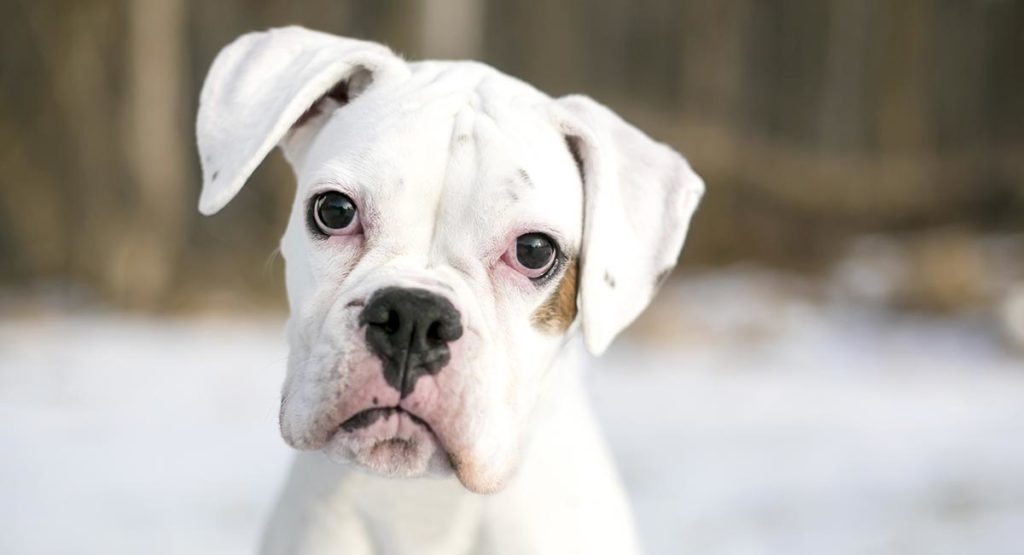 The white Boxer dog has an entirely or mostly white coat, where at least two thirds of their fur is white. This is a medium sized, but sturdily built breed, weighing up to 75lbs. The loyal Boxer is bold, friendly and independent. Boxers are enthusiastic watchdogs and need at least 60 minutes exercise a day, but usually have a practical and easy to groom coat. However, the white Boxer dog might need more regular bathing and wiping around their eyes than a brindle Boxer. Roughly a quarter of Boxers have a white coat, and although their personalities are the same as any other Boxer dog, they might have different health needs to their darker friends.
Contents
The white Boxer, like the Boxer breed itself, gets the breed name from this dog's tendency to use the front paws in play, fighting, and hunting. Much like a boxer might spar with an opponent. The Boxer is thought to be a modern descendant of larger mastiff-type fighting dogs that were bred to hunt large game like bison and bears. The white Boxer may be smaller than these ancestors, but this is still a very powerful dog.
White Boxer Dog Appearance
Contrary to popular belief about the white Boxer, this coat color is not actually rare in Boxers. In fact, it is estimated that up to one-quarter of all Boxer puppies are considered "white."
A Boxer puppy is considered to have a white coat when more than 30 percent of the coat is white colored. So you can have a black and white Boxer puppy that has 30+ percent white patches and this puppy will still be considered a white Boxer dog.
White Boxer Dog Patterns
In addition to the all-white Boxer, there are other common white Boxer coat color patterns. These include the brown and white Boxer dog, the black and white Boxer dog, the brindle and the fawn.
Here again, if the white portions of the coat equal 30 percent or more of the total coat, the Boxer will be considered to have a white Boxer coat color even if there are other colors or patterns present in the coat as well.
What Color Are White Boxer Puppies' Eyes?
One of the most enduring myths about white Boxer puppies with blue eyes is that they will be blind later in life. In fact, whether your white Boxer's eyes are brown, blue, or some other color, there is currently no definitive research that supports this theory. For white Boxers today, blue is considered just another possible eye color.
Shedding and Grooming
The white Boxer, like all Boxers, has a very short, neat, single layer coat. This is good news for you in the grooming and cleaning department, as your Boxer won't shed a lot or "blow coat" seasonally the way many double-coated dog breeds do. You also won't need to invest in professional grooming to keep your Boxer dog looking neat.
However, pale dogs can look mucky more quickly than darker haired dogs. Therefore you might need to brush your dog down slightly more often, and bath them more frequently too.
Are They Hypoallergenic?
The Boxer has a short coat that sheds throughout the year. They spread allergens through the proteins in their dander and saliva, and are not a good match for human allergy sufferers unfortunately.
How Big Is A White Boxer Dog?
The white Boxer typically weighs 50 to 80 pounds, with adult males outweighing adult females by about 15 pounds. An adult Boxer may stand 21 to 25 inches tall (paw to shoulder).
Temperament and Personality
The white Boxer has the same playful, friendly, and sociable temperament and personality that the Boxer dog breed is known for overall. In fact, the Boxer is often so exuberant that they need continual training and reinforcement not to bowl you over or leap up onto you just to say hello. Even if you just saw each other five minutes ago!
Are Boxers Good With Kids?
The Boxer dog's overall temperament and personality makes a good fit for a family pet. However, the Boxer is high energy and loves to jump up. It's also a large, powerful dog. While this may not present problems as a puppy, a bouncing, leaping Boxer dog isn't an ideal choice for families with small children.
Similarly, the Boxer's high prey drive may put other vulnerable family pets such as cats and small mammals at risk. However, this dog's innate patience, gentleness and protective qualities can make the Boxer a great family pet for older children who aren't quite so fragile.
Boxers tend to do well with other Boxers so long as they are opposite genders. Same-gender Boxers are known to be somewhat intolerant of each other.
Guarding Tendencies
Both the white male and white female Boxer dog can make a good family watchdog. These dogs are naturally predisposed to guard and protect "their" people and home. For this reason, early and ongoing training and socialization is a vital part of helping your white Boxer learn how to welcome guests. And be a healthy and productive member of your family and the local community.
Will a White Boxer Dog Bark Lots?
A white Boxer will bark as necessary. For a Boxer, often this means barking to alert you when a stranger is present or if something seems amiss. Too much barking may indicate your Boxer is bored or lonely.
In addition to strategic barking, you can expect your Boxer to drool more than a bit. Many owners also report that Boxers tend to snore, which may be due to having the shortened muzzle characteristic of brachycephalic dog breeds.
Training and socialization
The white Boxer, like all Boxers, can be stubborn during training. This is especially true during the short attention span puppyhood phase! Boxers can be independent thinkers, and this arises from their breed history as a hunting dog bred to hunt prey far ahead of their people.
They do best in training when you keep each session fresh and interesting and avoid too much repetition. The Boxer is a flat-out amazing canine athlete and will enjoy and excel in canine sports like agility and search-and-rescue. These dogs are also top picks for K-9 and service dog roles.
White Boxer Dog Exercise
Because of the Boxer's long history as a working dog breed bred to run and chase game, your Boxer will need plenty of daily exercise and activity. These dogs love to play, jump, run and chase and you should make sure your yard is escape-proof before letting your Boxer out.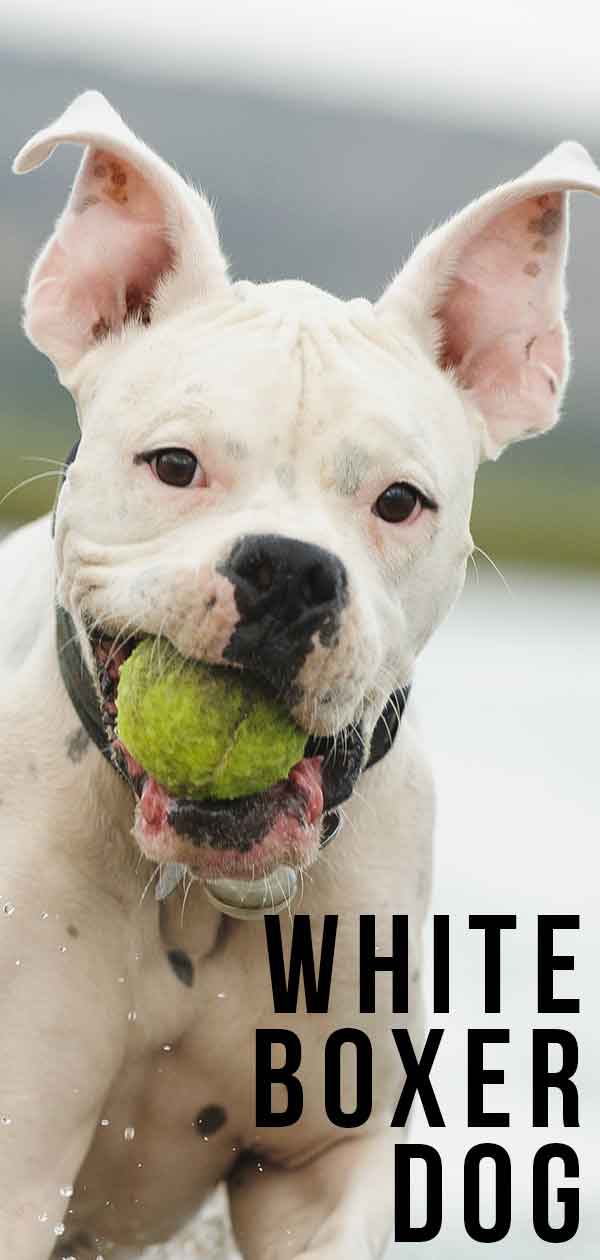 Are White Boxer Dogs Healthy?
Most purebred dog breeds have certain health concerns that are associated with breed. Boxer dogs are no exception. Because white Boxer dogs can have a higher susceptibility to deafness, ethical breeders do not use white Boxer dogs in their breeding stock.
However, this does not mean Boxer parent dogs with other coat colors will not produce white Boxer puppies. As long as all other health tests come back clear, white Boxer puppies can make wonderful pet dogs and have the same 10 to 12-year average life expectancy as do all other Boxer dogs.
Boxers can be particularly prone to developing heart disease, including aortic stenosis, which is often initially detectable during routine veterinary exams when the vet hears a heart murmur. Often murmurs related to aortic stenosis, which are different than puppy heart murmurs that resolve with age, are not detectable until the Boxer is an adult.
Another all-too-common heart issue is cardiomyopathy, which is often detectable via heart arrhythmia, or irregular heartbeat. Boxer dogs that exhibit signs of weakness, lethargy, or collapse may be suffering from early stage cardiomyopathy. They are also prone to:
Canine cancer
Degenerative myelopathy
Diabetes
Hip dysplasia
Kidney disease
Thyroid dysfunction
Breathing problems
Deafness, blindness and sunburn
Brachycephalic Airway Syndrome
The Boxer dog has a flatter face than many dog breeds. A dog with a flattened facial structure is called "brachycephalic." Brachycephalic dog breeds can have certain known health issues associated with this facial structure, including tooth crowding and oral health issues, eye tearing, and respiratory difficulties.
Brachycephalic airway syndrome is the most severe type of respiratory complications associated with brachycephalic breeds. Symptoms can be worsened when dogs get overheated. Brachycephaly cannot be cured but can be alleviated somewhat by restricting activity in hot weather and with surgery.
Are White Boxer Dogs Death?
For white Boxers, deaf issues are more prevalent than they are in Boxers with other coat colors. Some estimates say up to 18 percent of white Boxer dogs are deaf. The reason relates to a lack of pigment cells in the lining of the ear canals.
Blindness in White Boxer Dogs
There are anecdotal reports that the white Boxer may be more prone to blindness than Boxers with other coat colors. However, this issue still needs more research for validation.
Sunburn
The white Boxer has very light skin and is more sensitive to sunburn than are Boxers with other coat colors. It is advisable to apply canine sunscreen before enjoying the outdoors with your white Boxer.
White Boxer Puppy Cost
Boxer puppy prices range from $600 to over $2,000. You may pay less for a white Boxer since these puppies are not eligible for the conformation show ring, or for breeding.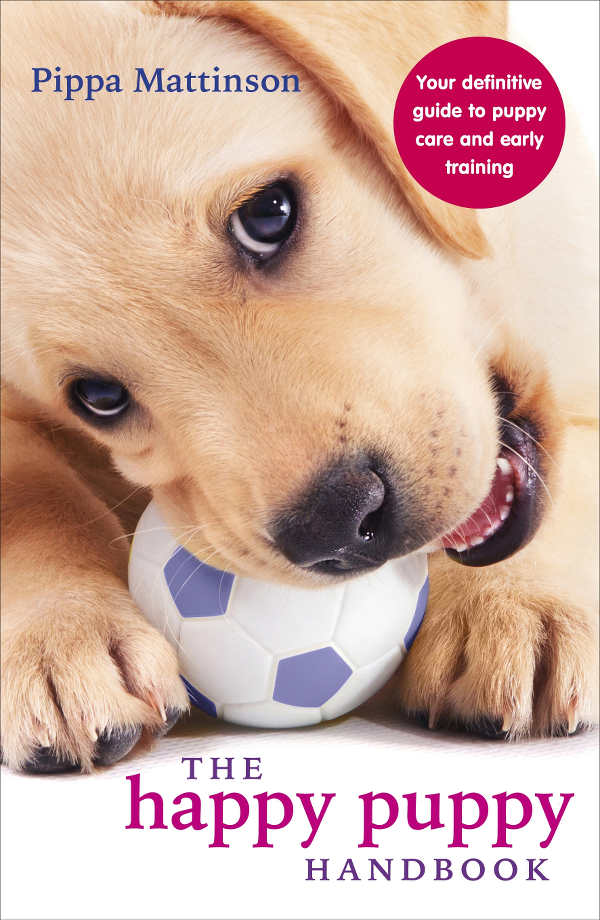 Choosing a White Boxer Puppy
Whether you are seeking a white male or a white female Boxer puppy, you should first and foremost focus on picking the healthiest possible Boxer puppy.
Look for a bright-eyed, clear-eared, clear-nosed puppy with healthy skin and coat. Only go with a Boxer breeder who is willing to show proof that all genetic health tests have been completed and that the puppies have been given all required vaccinations.
In addition, a reputable breeder should give you an initial guarantee of health and a take-back option if your new white Boxer puppy does not work out for any reason.
Adopting a White Boxer Dog
We are not so far removed from the days when white dogs would be put down simply for being white.
Often this was done out of the mistaken assumption that a white dog was automatically going to be deaf.
Thankfully, today there is more information about white dogs in general and white Boxers in particular to keep this from happening.
Boxer rescue groups may also extend special assistance to help deaf white Boxer dogs find loving forever homes.