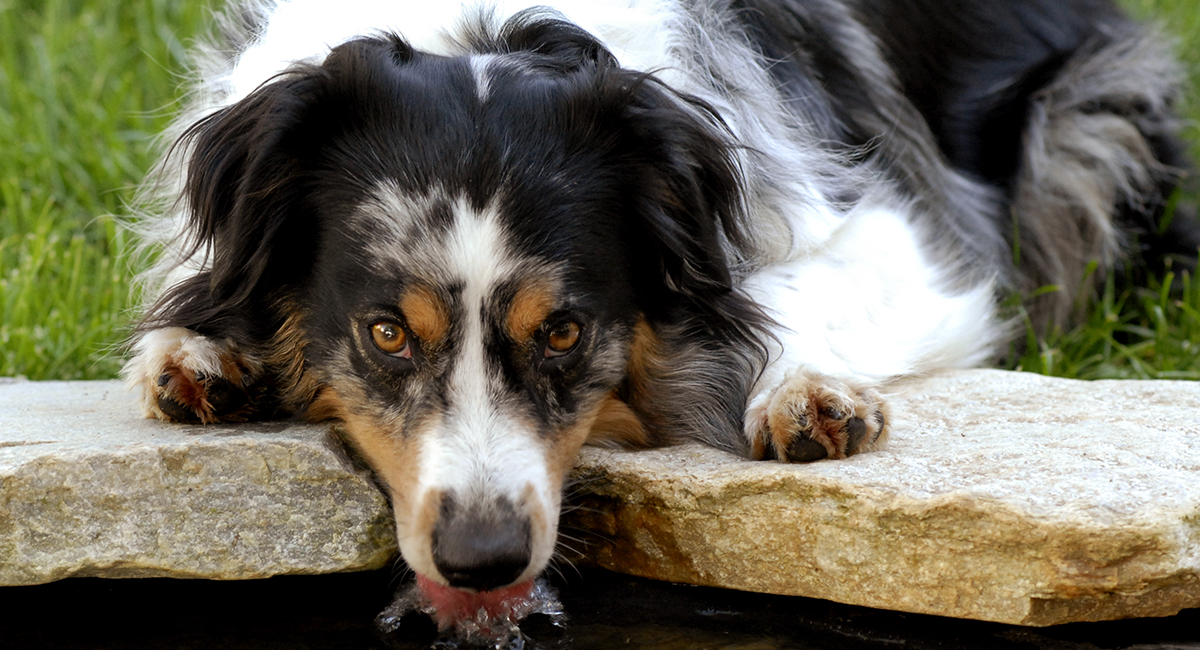 In this article, we will be focusing on the Tri Color Australian Shepherd, an absolutely stunning variation of the energetic purebred!
The Australian Shepherd is already a very popular breed with many devoted fans.
They have many characteristics that make them appealing to dog lovers, such as their high intelligence and limitless energy, on top of their wonderful coats.
This article will detail everything you need to know about this beautiful variation of the breed, from their physical characteristics to their health concerns.
So let's get started, shall we?
What Are The Genetics of Tri Color Australian Shepherds?
To get a good understanding of how this coat variation came to be within Aussies, a quick overview of the genetics involved is needed.
There are two common tri color combinations seen in Australian Shepherds; Black/White/Copper and Red/White/Copper.
These coats are usually formed by having a gene expressed for either black or red coloring, plus another gene expressed that allows the copper patches to appear.
Whether any given Aussie is black or red is rather simple.
The black coat color gene is known as dominant, whereas the red coat color gene (also known as liver) is known as a recessive coat gene.
When a puppy is born, it receives one coat color gene from each parent, giving them two total.
How these genes interact with each other determines which one will be expressed to be the actual coat color seen in the dog.
Recessive And Dominant Genes In Tri Color Australian Shepherds
A dominant gene will always be expressed over a recessive gene.
Therefore, if one of the genes given to the puppy is the dominant black gene, their coat will always be black, even if there is a red gene present.
The only way for a red coat to appear is if the puppy has two copies of the recessive red gene; as there is no dominant gene blocking it, this color is now the one expressed.
It is also important to note that a black Australian Shepherd can carry both a black dominant gene and a red recessive gene.
Due to this, they could potentially pass on the red gene to their offspring, possibly creating red-coated Aussies. Despite the fact the parent is black-coated!
Copper Patches
As for the copper patches, they may or may not appear due to another gene.
If they do appear, you have yourself a tri color Aussie! If not, you have a bi color Aussie.
Copper patches stem from a gene called agouti.
The dominant version of this gene carries the copper patches, whilst the recessive version of this gene leads to no copper markings. So just as simple as before right?
Sadly, there is a bit more to this one!
If there is a dominant gene known as K present, this will completely override tan markings appearing at all, regardless which version of the agouti gene is present.
Talk to the Breeder
If you are intrigued about the genetic makeup of the parent dogs of any given puppy, a good breeder should be able to describe with confidence the coat color possibilities of their offspring.
Knowing this info will make that conversation go a lot smoother!

Tri Color Australian Shepherd Appearance
Now we have got all that dry science out of the way, let's get back into looking at this handsome breed!
As mentioned earlier, there are two variations of Tri Color Australian Shepherd, Black/White/Copper, and Red/White/Copper.
The black or red part of the coat tends to predominate the other two colors whilst the copper and white can make up varying small to medium amounts of the coat.
The white markings will usually appear on the front of the dog and/or the legs. The tail may also be white.
As for the copper markings, they tend to appear around the face, legs, and tail.
Other than the coat color, Tri Color Australian Shepherds do not have any physical differences compared to Australian Shepherds of different coat colors and patterns.
Their coat is of medium length and can be straight to wavy like all other Aussies.
It's also important to note that the Tri Color coat can also be seen in the Miniature Aussie. It's hard to find anything cuter than a Tri Color Mini Australian Shepherd!
Tri Color Australian Shepherd Temperament
As for the temperament, there are no notable differences between Tri Color Australian Shepherds and Aussies of other coats.
There are some who may believe that there is a difference, but there is no scientific evidence on the matter. Be wary of breeders who advertise Tri Color Australian Shepherds as having a certain temperament.
There are many factors that make up any given dog's temperament, such as their upbringing. The amount and quality of training and socialization they have received, and their current situation, also play a role.
It is impossible for a breeder to state with confidence what temperament a dog will gain.
Such breeders are likely to be falsely advertising. There is no known link between Tri Color Australian Shepherds and a certain temperament.
However, there are some common traits that do appear provided the Aussie has been raised well. These include cheerfulness, loyalty, and a loving nature.
It's important to note that there are also some temperament issues that are common to all Australian Shepherds. These issues, such as their strong herding instinct, should be kept in mind.
But with good obedience training and an experienced owner, this can be controlled.
Tri Color Australian Shepherd Health
You may also hear some breeders advertising the Tri Color Australian Shepherd as the "healthiest" variation of the breed.
However, unlike the claim we just discussed about their temperament, this one does have some weight to it.
The other common coat variation found within the Australian Shepherd is known as Merle.
This refers to Aussies with mottled coats. For example, they may have a predominately red coat that is spotted with white markings across the body.
Other characteristics of Merle dogs include blue eyes and variations in skin pigment.
Problems with Merle Coats
Unfortunately, the Merle coat carries with it higher risks of congenital deafness and ocular disorders such as microphthalmia.
Congenital Deafness is caused by a lack of pigment in the ears.
Dogs who have white fur around and inside the ear are likely to be afflicted by this condition, and it can cause deafness in one or both ears.
Merle dogs are particularly at risk of this condition due to the fact that their coats have the potential to have a lot more white fur than other coat variations.
Microphthalmia is a condition characterized by smaller than usual eyes.
Dogs with the condition appear to have third eyelids and recessed eyes. Depending on the severity of the condition, this condition could cause blindness.
The risks for these conditions can be increased even further if a Merle dog is bred with another Merle dog. This leads to serious risks for severe forms of the conditions above.
Never buy a puppy that has been bred between two Merle parents and do not trust the breeder who is carrying this out.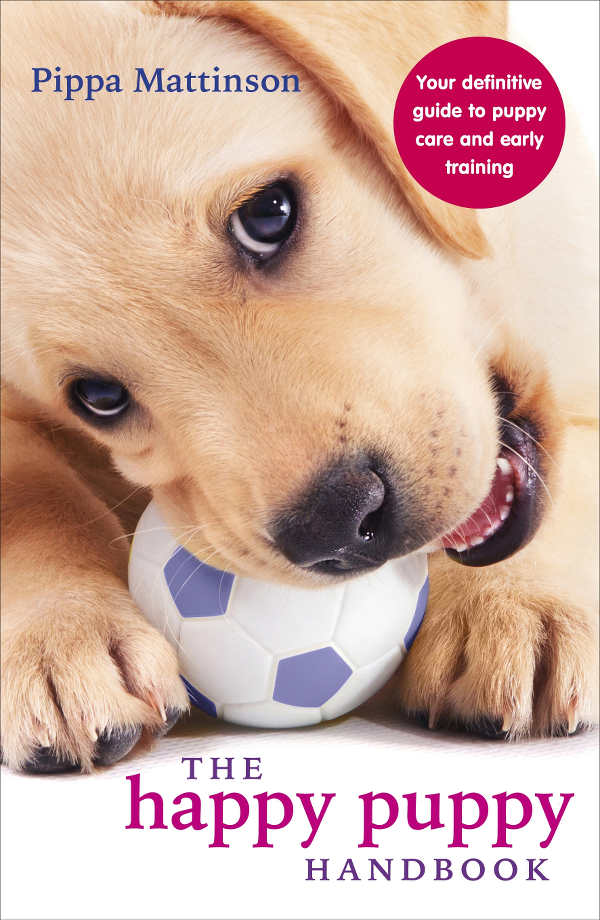 For this reason, many believe the Tri Color Australian Shepherd to be the healthiest variation of this breed.
Tri Color Australian Shepherd Common Conditions
They do not need to worry about any of the health concerns that come with being a Merle-coated dog.
However, despite this, they are still prone to certain health conditions that all Australian Shepherds are prone to. These include:
Hip Dysplasia
Elbow Dysplasia
Cataracts
Epilepsy
A breeder could make a case for the Tri Color variation of this breed being the healthiest. Although, this does not mean unhealthy dogs of this coat do not exist.
The breeder still has a responsibility to breed their litters intelligently and care for them correctly. Do not get taken in by throwaway claims given by breeders and look for one that is trustworthy.
Breeders who have recognition from reputable breeding societies and previous happy customers are usually your best bet. See here for more information on finding and purchasing a healthy puppy.
Tri Color Australian Shepherd: A Beautiful Breed!
We hope that you now know everything you need about the handsome Tri Color variation of this breed.
In summary, there is no discernible difference in temperament between coat variations in this particular breed.
Breeders may still claim that there is, but in such cases, it is either superstition or a marketing ploy.
However, the Tri Color Australian Shepherd is at risk for fewer health conditions than the Merle-coated Aussies.
Whilst this may be true, it is still important to ensure your purchase the puppy from a good breeder. This will give you the best chance of a healthy Aussie!
What do you think about the Tri Color Australian Shepherd? Have you ever owned one?
Let us know below!
References and Resources
American Kennel Club
Strain, GM, 2012,

Canine Deafness

Veterinary Clinics: Small Animal Practice
Strain, GM,2004,

Deafness prevalence and pigmentation and gender associations in dog breeds at risk

The Veterinary Journal
Schmutz, SM, Genetics of Coat Color and Type in Dogs
Gough, A, et al,

Breed Predispositions to Disease in Dogs and Cats

John Wiley & Sons, 2018
Cachon, T, et al, Risk of simultaneous phenotypic expression of hip and elbow dysplasia in dogs Veterinary and Comparative Orthopaedics and Traumatology, 2009
Hédan, B, et al, Coat color in dogs: identification of the merle locus in the Australian Shepherd breed BMC Veterinary Research, 2006
Australian Shepherd Health & Genetics Institute