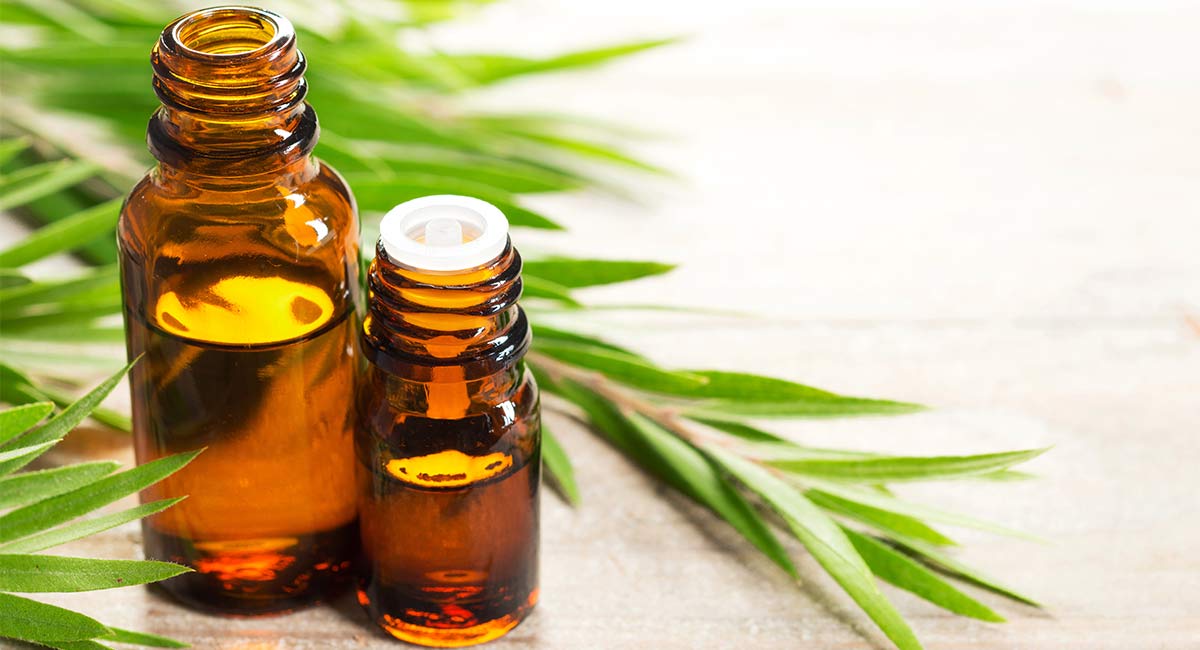 Welcome to our complete guide to tea tree oil for dogs.
Are you wondering if tea tree oil is safe for dogs? Can it soothe bites and stings like it does for humans?
What about helping with respiratory problems in brachycephalic dogs or clearing up fungal infections? 
Are you worried about whether tea tree oil is safe for treating your dog's ear and skin issues?
You'll find the answers you need here!
All sorts of tea tree oil products for dogs exist on the market, including shampoos, ear washes, and hotspot itch relief products.
There are also anti-chew sprays containing tea tree oil.
Does this mean tea tree oil for dogs is safe to ingest?
In this article, we'll look at what this essential oil in detail, the supposed benefits of tea tree oil for dogs, and whether it's safe to use.
What is Tea Tree Oil For Dogs Used For?
Tea tree oil is an essential oil, also known as melaleuca oil. It's obtained by distilling the leaves of the native Australian plant, Melaleuca alternifolia. In dogs it is used from acne to infections, bad breathe to congestion. But unfortunately it isn't always the best option, and doesn't necessarily even work.
The oil of Melaleuca alternifolia (tea tree oil) has been shown to possess antibacterial, anti-inflammatory, antiviral, and antifungal properties and in humans.
Moreover, tea tree oil is commonly used to treat the following conditions:
Acne
Bacterial infections
Bad breath (Halitosis)
Chickenpox
Cold sores
Congestion and respiratory tract infections
Dry cuticles
Earaches
Foot odors
Fungal infections
Head lice
Itchy insect bites, sores, and sunburns
Psoriasis
Tea tree oil has also been used in many products for humans including:
Facial washes for acne
Antimicrobial laundry fresheners
Insect repellants
Household cleaners
Mold removers
Natural deodorants
Tea tree oil has been used in Australia for over 100 years and in recent decades, has become increasingly popular worldwide.
With the growing popularity and multitude of uses for humans, it's no wonder people are considering using this essential oil to treat similar maladies in their dogs.
Unfortunately, dogs often react to substances and chemicals differently than we do.
We'll discuss this in a bit more detail later, but first, let's look at some common problems in dogs that can be treated with tea tree oil.
Common Tea Tree Oil Uses for Dogs
Since tea tree oil is effective in treating certain human skin conditions, many pet owners have used it to treat similar conditions in dogs and cats.
Skin allergies and hot spots are two of the most common conditions that tea tree oil for dogs is used for. Ear infections and yeast infections are also often treated with tea tree oil for dogs.
Tea tree oil is been used to repel and kill fleas and can be found in some anti-chew sprays to deter dogs from chewing on things they shouldn't.
So let's look at each of these applications separately.
Tea Tree Oil for Dogs – Skin and Coat
Several different tea tree oil-based products have been developed to treat your dog's skin and fur.
Tea tree oil shampoo for dogs is believed to provide a number of benefits such as:
Making their coat shiny and soft
Clearing up skin irritations, inflammation, and rashes
Repelling insects and parasites
Tea Tree Oil for Dogs – Fleas
Both tea tree shampoos and sprays have been specifically developed for treating fleas on dogs. The products have been designed to both repel and kill fleas.
Tea Tree Oil for Dogs – Hot Spots
There has been some research done reporting promising results of tea tree oil in the treatment of hot spots and fungal infections in dogs.
Hotspot treatments containing tea tree oil usually come in the form of a spray.
Tea Tree Oil for Dogs – Ear Infections
Some products to treat yeast infections and ear infections in dogs contain tea tree oil.
Normally, these products are in the form of diluted tea tree oil drops or ear washes, found in pet stores and on sites like Amazon.
Research studies have suggested tea tree oil can act as an antifungal and may be able to cure ear infections caused by yeast and other fungi.
However, dogs have extremely sensitive ears and could potentially have an allergic reaction to tea tree oil for dogs.
In addition, just like with skin application, it's important to make sure the concentration of tea tree oil for dogs is low enough.
What Happens When I Put Tea Tree Oil on My Dog?
With all the product options being sold by major pet stores and retailers lately, they must be safe for use, right?
Unfortunately, there is very little regulation surrounding the preparation and dilution of tea tree oil. This means that when buying commercial products, there is no guarantee they have been diluted properly.
Too much dilution means the product may not be effective. However, too little dilution could be even worse.
To make matters even more confusing, there seems to be no consensus on which dilution is correct.
For topical use, certain reports claim that 10 to 15% is suitable, others advise 1 to 2%, and some studies recommend a dilution of only 0.1 to 1%.
Is Tea Tree Oil Safe for Dogs to Ingest?
Tea tree oil is considered poisonous to cats and dogs if ingested with a moderate to severe toxicity level and can be life-threatening in some cases.
Therefore, we do not recommend any chew-repellent spray that contains tea tree oil. Even in very low doses, it's dangerous for dogs to lick, bite or otherwise ingest it.
For this reason, it's also best not to use tea tree oil in a diffuser or for attempting to treat your dog's respiratory problems.
Is Tea Tree Oil Toxic For Dogs?
Tea tree oil for dogs is toxic if ingested or the dilution used on the skin (including the ears) is too strong.
Topical application also puts your pet at risk of ingesting tea tree oil though licking the treated area.
Even at low doses, this essential oil have been shown to result in symptoms such as drooling and vomiting in some dogs and cats.
Other common signs to watch for are:
Low body temperature
Weakness
Depression
Burns or rashes
Mouth ulcers if ingested orally
Difficulty walking or a lack of coordination
Partial paralysis
Muscle tremors
Seizures
Coma
Increased liver enzymes
Hypothermia
Dehydration
Symptoms typically show up between 2 to 12 hours after exposure.
It's very important to contact your dog's vet immediately if you notice any of the above symptoms or believe your dog may have licked tea tree oil.
Natural Does Not Necessarily Mean Safe
Although tea tree oil is a natural product, that doesn't mean it's non-toxic or not poisonous. Products for dogs containing tea tree oil are considered "especially risky" by the Merck Veterinary Manual.
Even at low concentrations, tea tree oil has been reported to cause allergic reactions when applied topically to some domestic animals.
Moreover, if tea tree oil is aged or improperly stored, it is increasingly likely to cause an allergic reaction.
Remember that concentrations may vary depending on the product and brand and regulations relating to concentration levels are somewhat lacking.
This means you can never be completely sure about what you're exposing your dog to.
In fact, the concentrations deemed safe by some companies far exceed the limits of others.
You may think it would be safer to buy concentrated tea tree oil and dilute it yourself.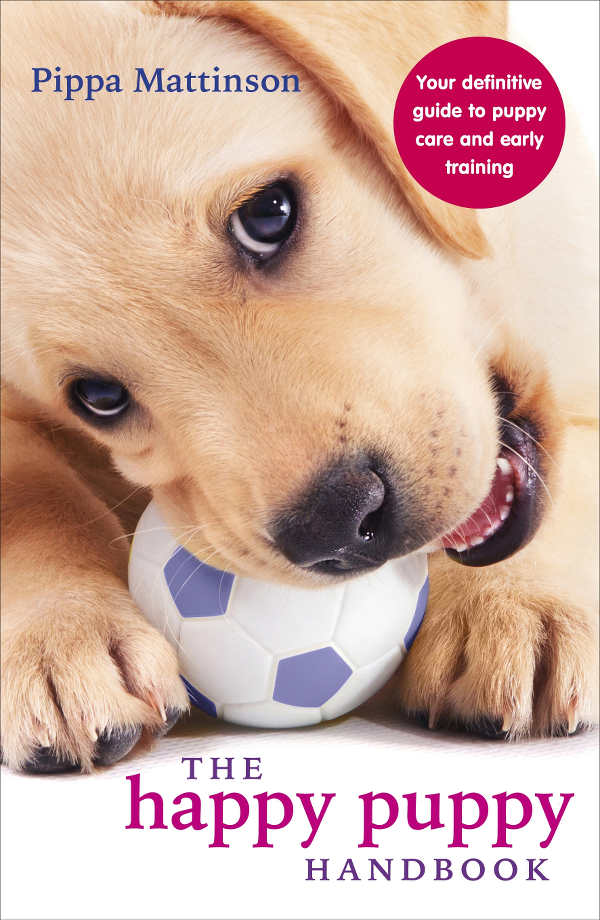 However, this option also carries significant risk. It can be very easy to miscalculate the correct amount of oil to use. You also need to account for the potential build-up over time due to regular use.
If you're considering using tea tree oil for dogs, we strongly advise you to speak to your dog's vet first about the safety of this home remedy.
Conclusion – Is Tea Tree Oil Good For Dogs?
Numerous studies have demonstrated the effectiveness of tea tree oil for dogs in treating various ailments.
However, just because it's effective does not mean it's the safest or the best option.
If your dog is unwell, it's best to visit your dog's vet for some advice and stick to approved treatment methods.
Giving tea tree oil to your dog may put your beloved pet at risk of illness or even death. So, we think it's safe to conclude that tea tree and dogs don't really mix.
If your dog accidentally ingested tea tree oil or the concentration is too high, your dog won't actually get any better, in fact, their health could possibly worsen.
Therefore, we believe it's simply not worth taking the risk of using tea tree oil for dogs as a home remedy.
Have you ever given tea tree oil to your dog? Were there any benefits or side effects? Let us know in the comments.
References and Further Reading
Carson CF, Hammer KA, and Riley, TV. 2006. Melaleuca alternifolia (Tea Tree) Oil: a Review of Antimicrobial and Other Medicinal Properties. Clinical Microbiology Reviews.
Hammer, KA, Carson CF, and Riley TV. 2003. Antifungal activity of the components of Melaleuca alternifolia (tea tree) oil. Journal of Applied Microbiology.
Khan SA, McLean MK, and Slater, MR. 2014. Concentrated tea tree oil toxicosis in dogs and cats: 443 cases (2002–2012). Journal of the American Veterinary Medical Association.
Larson D and Jacob SE. 2012. Tea Tree Oil. American Contact Dermatitis Society.
Martin KW and Ernst, E. 2004. Herbal medicines for treatment of fungal infections: a systematic review of controlled clinical trials. Mycoses.