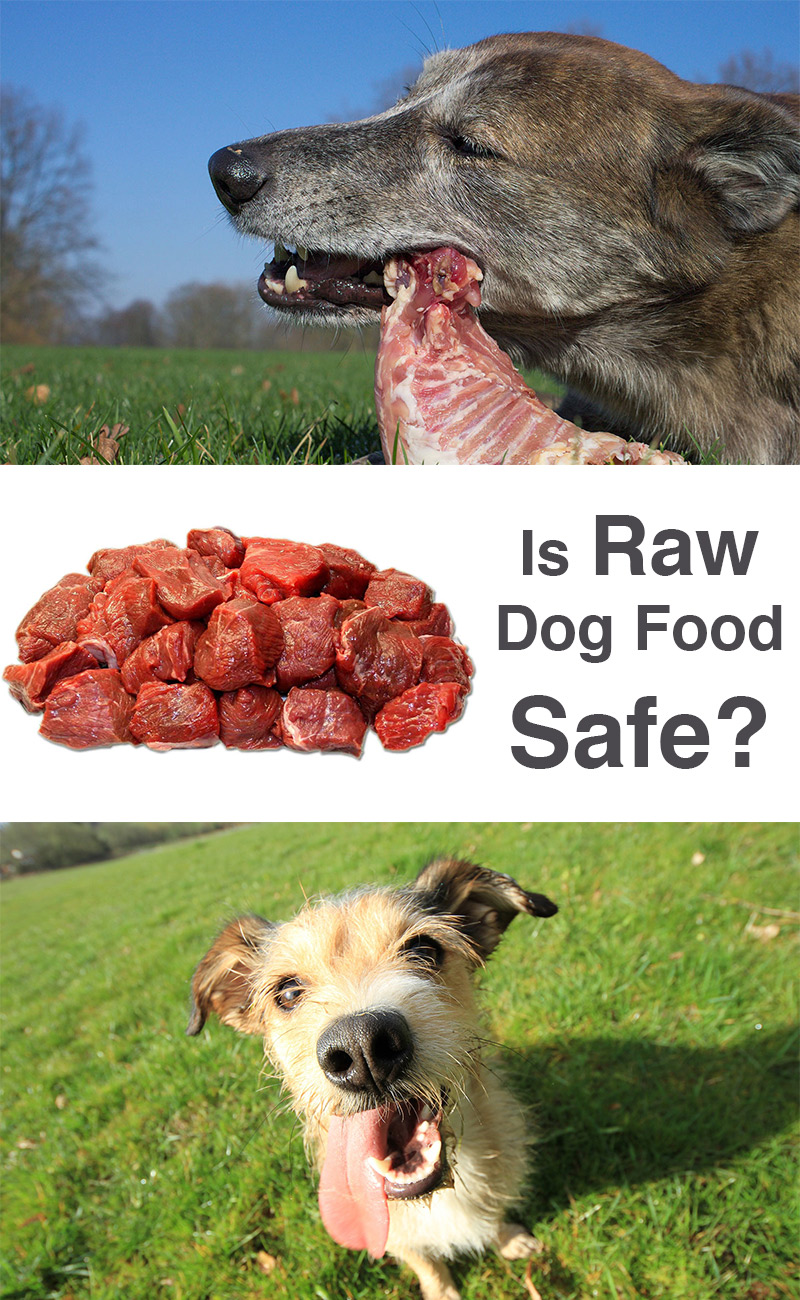 Which is better for your dog,  commercial or raw food?  Interest in raw meat for dogs is growing steadily. But is it really safe? Let's take a look.
In response to the question " which is best, raw meat or commercial dog food" your vet would probably answer "commercial food".
And twenty years ago, I would have given the same response.
A few years back,  the Huffington Post featured and article called "Is Raw Food Safe for Dogs".
In which Vet Marty Becker came down firmly on the side of commercial pet foods, which for most dogs means dry kibble.
Dr Becker was not alone in his view. And it is a view still widely supported by veterinary professionals,  both in North America and here in the UK.
In 2012  the American Veterinary Medicine Association took a vote on a new policy. This officially confirming their stance against the feeding of raw food to pet dogs and cats.
You can read this new policy here:  AVMA Policy
I think that it is quite interesting to turn this question around and ask the equally valid question  –  'is kibble safe for our dogs'.   But do we have the answers?
Is raw food safe for dogs?
"Is Raw Food Safe For Dogs"  was the question which Marty Becker was answering in his Huffington Post column.
I can fully understand why an individual  vet might be reluctant to endorse  a diet of raw meat and bones in our litigious society.
I did however think the Marty Becker's response to this question about the safety of feeding dogs raw chicken wings, was not a particularly balanced one.
As a scientist,  I think it is important to look at evidence on both sides of a debate before giving an answer to a question like this.
I would have liked to have seen some more consideration given to the possibility that a carbohydrate based diet might have its own disadvantages for an animal that is essentially carnivorous.
Looking at the risks of different dog foods
I have not been able to find any research that supports the conjecture that eating raw chicken wings for example, is more harmful to dogs than the commercially prepared kibbles which the majority of dogs eat on a daily basis.
There are strong opinions on both sides of the debate,  but no trials have been published to date, that compare these two very different ways of feeding our dogs.
It may seem obvious at first glance that splintered bones must be risky for a dog to eat.
These bones are really sharp!
Likewise, we all know that raw chicken is crawling in germs.  How could we risk making our dogs sick by feeding it raw chicken?
But here is my question:  How many meals does it take on average,  to injure a raw fed dog?
What is the risk in a dog's lifetime?  Is it ten percent,  one in a million?   It is important that we know the answer to this,  because nothing in life, including the consumption of kibble, is risk free.
Putting things into perspective
I am a gundog enthusiast.  I have five dogs.  I have been feeding five dogs raw chicken bones for over ten years.
Each dog has either chicken or rabbit bones (both of which splinter when the dog crunches them up) most days,  sometimes twice a day.
Make no mistake, just because they are raw bones,  does not mean they do not splinter.
They do splinter, the splinters are sharp, and my dogs swallow them.  It can be quite frightening to watch.
How many meals does it take?
Ten years of feeding five dogs once or twice a day amounts to some 20,000 to 30,000 meals.   That is just me and my dogs.
I have many friends with several dogs that feed them in the same way.
One such friend, also a gundog trainer,  has around 20 dogs, and has been feeding raw for a few years longer than I have.
Say at least 100,000 meals.
Now multiply that by all the hundreds of other raw feeders in my home county.
You are probably looking at millions of meals.
So how many meals does it take, before an injury occurs?
How many such injuries do vets see?
The problem is, no-one knows the answers to these questions.   All we have is anecdotal evidence.
I personally have never had a dog that has been injured through eating raw bones. Nor do I personally know anyone whose dog has been injured through eating raw bones.
I spent almost a year researching the subject before switching my dogs to raw and was unable to find anyone whose dog had been injured through eating raw bones.  Though I am sure they do exist.
The risk of injury from raw dog food
Let's be clear that the above facts,  whilst they are real facts,  do not prove anything.
They do not mean that a raw food diet is safe for dogs.
They only tell us that the raw food diet has not harmed those particular dogs yet.
Just as the fact that several hundred kibble fed dogs in any one  group does not prove that kibble is safe.
And I have no doubt that somewhere, someone's dog has been harmed by eating raw chicken bones.  Just as someone's dog somewhere has probably been harmed by eating kibble.
My point is, that it is just possible that the risks of  injury through consumption of raw bones may have been overstated.
The risk of disease from raw dog food
One of the studies quoted in the resolution above is a study by  Joffe and Schlesinger.   This is the 'abstract'  which sums up the essence of the study.
This preliminary study assessed the presence of Salmonella spp. in a bones and raw food (BARF) diet and in the stools of dogs consuming it. Salmonella was isolated from 80% of the BARF diet samples (P < 0.001) and from 30% of the stool samples from dogs fed the diet (P = 0.105). Dogs fed raw chicken may therefore be a source of environmental contamination.
As we all know,  raw chicken is not safe for human consumption!
It frequently contains salmonella, a potentially serious source of infection.   I can't remember how old I was when I first discovered that raw chicken was dangerous.  Around five or six?
Raw chicken is one of the most widely understood and well publicised health hazards in any kitchen.   We all understand the importance of cooking thoroughly and washing surfaces that have come into contact with it.
What I find interesting is that dogs are able to eat raw chicken with no ill effect.
What I also find interesting is the fact that the AVMA are not suggesting that we all stop handling raw chicken or preparing it for our own consumption.  Just that we stop giving it to our dogs, animals that are clearly able to consume it without ill effect.
Are you lost yet?
Apparently the AVMA are also worried about the fact that Salmonella was found in 30% of stool samples of dogs fed on raw chicken!
What a surprise!
Stop Press: Dogs' bottoms are dirty!
Do I need to remind you to wash your hands after handling dog faeces, or raw chicken?  I thought not.
Unsurprisingly,  the person asking the question in the Huffington Post,  did not ask if dog faeces were safe to eat.  They clearly are not.   She asked if raw food was safe for dogs.
It seems to me that the issue of the safety of a raw diet for dogs compared with commercial food is being wilfully muddled up with an entirely separate issue.
That of hygienic handling of raw chicken (whether for animal or pet consumption)  and the hygienic disposal of dog faeces, which undoubtedly contain plenty of pathogens,  including salmonella.
Two separate issues: canine health and food hygiene
I do not for one moment want to diminish the importance of the risk of people getting sick from being contaminated by raw meat, and through contact with dogs that are contaminated with raw meat.
This is a risk,  especially where small children are concerned,  and is one that I address in another article.
However, it is mischievous to muddle these two issues,  the health of our dogs and our risks of contamination from raw meat.
The fact is that thousands upon thousands of dogs eat raw chicken nearly every day of their lives and come to no harm.
To turn back to the question of safe food for dogs,  it seems to me that the important  question we should be asking is not  'is raw food harmful'  but rather   'is raw food safer than 'kibble'  (or vice versa)
Our dogs have to eat something after all.  And what could possibly be harmful about kibble?
Is kibble dog food risk free?
Well,  at least those who feed their pets on commercially prepared food don't have to worry about salmonella.
Or do they?
Actually,  they do.  If you look at this page on the FDA's website you will find a list of recent pet food recalls.
There are commercial food recalls virtually every month of every year, some of  which are due to contamination with Salmonella!  The very thing many people worry about in raw food.
These food recalls have been in the headlines, over the years, some of them quite recently, and show us that commercial pet foods do sometimes get contaminated,  and that that contamination can be serious and can affect our dogs.
However, even if such contaminations were rare and unlikely to happen again,  there are other issues that need to be considered when feeding a carbohydrate based food to an essentially carnivorous animal.
A change in diet
Commercial kibble is a basically carbohydrate based complete dried pelleted dog food.  The main ingredient is usually a cereal such as wheat, maize, or rice.
Kibble is fortified with all the nutrients that a dog needs and thousands, if not millions, of dogs have now been eating kibble for thirty to forty years.  Until the 1970s most dogs were fed on meat (canned, raw, or cooked) with added scraps or dog meal in some cases.
So are dogs healthier now than in pre-kibble days?
We actually do not know what effect, if any, this relatively recent change in the way we feed our dogs has had.
We do know that the consumption of large amounts of carbohydrates is not necessary for dogs (they can derive all their nutrients without it).
And that there is a good deal of interest at the moment in the role that carbohydrates may play in disease and in obesity, both in humans and dogs.
Poor dental health in dogs
We do know that kibble is not a perfect diet.
Dogs that are kibble fed are more likely to need their teeth cleaning (usually under general anaesthetic with the risk that entails)
Whereas raw fed dogs like mine maintain white teeth into old age.
The risk of bloat in kibble fed dogs
One study has associated certain types of kibble with a potentially fatal condition called gastric dilation and volvulus (GDV) Most of you will know this as bloat.   Another quite recent (2012) study of other 2,000 dogs  has associated dry kibble generally with a higher incidence of bloat.
However,  we simply do not know if long term kibble feeding compares well with raw feeding when measured against a whole range of other factors such as longevity, fertility, disease, etc.
Banfield Pet Hospital recently release a report showing that chronic diseases and obesity amongst pets were steadily increasing.  Most vets will agree that they are seeing increasing numbers of obese dogs.
Carbs and obesity in dogs
An increasing number of experts are now beginning to look at the suspicious link between the relatively sudden and massive rise in obesity in the western world,  and the vilifying of fat and idolising of carbohydrates that led to the largely carb based diet we (and our dogs) have been consuming since the 70s.
That is a whole other story,  but food for thought.
The fact is,  most dog owners now feed their pets on carbs.
Whereas fifty years ago,  dogs were fed predominantly on meat and fat.  And we don't know what effect this is having, if any,  on our dog's longevity or susceptibility to disease.
Though we do know that it is quite hard to make a dog 'obese' on a diet of raw meat
Is kibble harming our dogs?
I am not interested in pursuing a raw diet for my dogs because it is 'natural' .  Nor am I interested in wild claims made by either the pro-raw lobby,  or the anti-raw lobby.
As a scientist and I am interested in evidence.   The big problem here is that there isn't very much of it!
It is certainly beginning to look as though the owners of dogs at risk from bloat should think very carefully before feeding kibble.
Properly controlled studies are needed
I have no idea whether or not obesity, cancer, and other diseases that are increasing in dogs, are more prevalent in kibble fed dogs than those fed a raw diet.
But I would really like to see some proper studies done.
And until a long term study is carried out comparing dogs fed in these two very different ways, we are unlikely to be any the wiser.
We want to know if kibble is a safer option over the lifetime of a dog than raw food,  and we need to see any conclusions backed up with evidence through studies that are sponsored by independent bodies without a vested interest.  Not by commercial dog food manufacturers.
We are grown ups here!
Ridiculous comments about the risks of handling raw chicken,  which most of us prepare in our kitchens on a weekly basis, are patronising.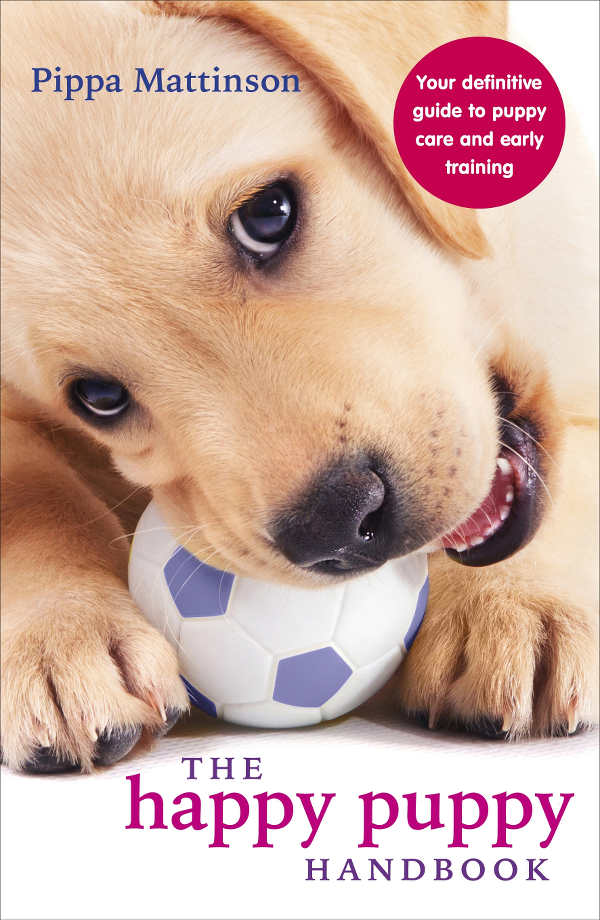 Lecturing us on the risks of contamination from dog faeces, risks which are blindingly obvious to anyone over the age of ten, really do not get to the heart of this issue.
Patronising dog owners' and insulting their intelligence is unlikely to convince them to follow the principles embraced in the resolution of the AVMA.
Nor will it instil us with more faith in the veterinary profession.
Vets need training in raw feeding
We need to see vets and their professional bodies demonstrating a more balanced and scientific approach to this whole subject.
We need to see them actually discussing the evidence in an objective way, and looking at the risks and benefits to dogs themselves from consuming raw food on a daily basis.
More people are feeding their dogs raw, and those dogs are surviving in good health.  Therefore all vet's need to be able to advise raw feeding pet owners from a position of knowledge.
Dog owners should not be in a postcode lottery when it comes to finding a vet that understands how their dogs are being raised, and who can give them advice on quantities and types of food to give their pet.
We need vets to show an interest in comparing and learning about these different approaches,  instead of trotting out the same old 'dogs are not wolves'  and 'you'll get salmonella'  responses we have grown to expect.
Are vets are driving raw feeders away?
Many dog owners are raw feeding without the knowledge and support of their vets.  So in that sense their vets are indeed driving them away.
Some of these are puppy parents, who I am sad to say,  are also getting poor quality health advice on the internet from people that are feeding raw meat with religious fervour and in the belief that it will cure a whole range of conditions often unrelated to diet.
I see people being advised not to worm or vaccinate their dogs on raw feeding groups and to treat dogs that are obviously in need of veterinary attention,  with more raw food.
There are people following this poor advice because they feel they cannot approach their vet, or because he has advised them in the strongest possible terms,  that they must feed kibble.
This is not good for dogs, or their owners, or for the veterinary profession
Summary
No one can tell you categorically that raw meat for dogs is safe.   There are pros and cons to feeding raw and you need to research the topic before jumping in.
If you want to feed your puppy on a raw diet, then you will be joining a growing number of puppy parents that are feeding this way
And though you will still get the odd "never give your dog raw chicken" comment, on the whole, most people are now aware that this is an acceptable and appropriate way to feed a dog.
Your biggest problem is likely to be finding a supportive vet.
It is time for vets to take an interest in raw feeding,  to recognise the sheer numbers of people that are quietly getting on with feeding their dogs in this way,  without disaster or injury.
It is time for vet schools to equip their vets to support and advise those that choose to feed their dogs this way.
We need our vets to be equipped to offer people practical advice on the best way to feed raw,  how to balance a raw diet,  the proportions of bone their dogs should be eating and much more.
Until they do,  people will continue to seek advice from those that lack the knowledge and experience to offer effective support.
This article was previously published on pippamattinson.com