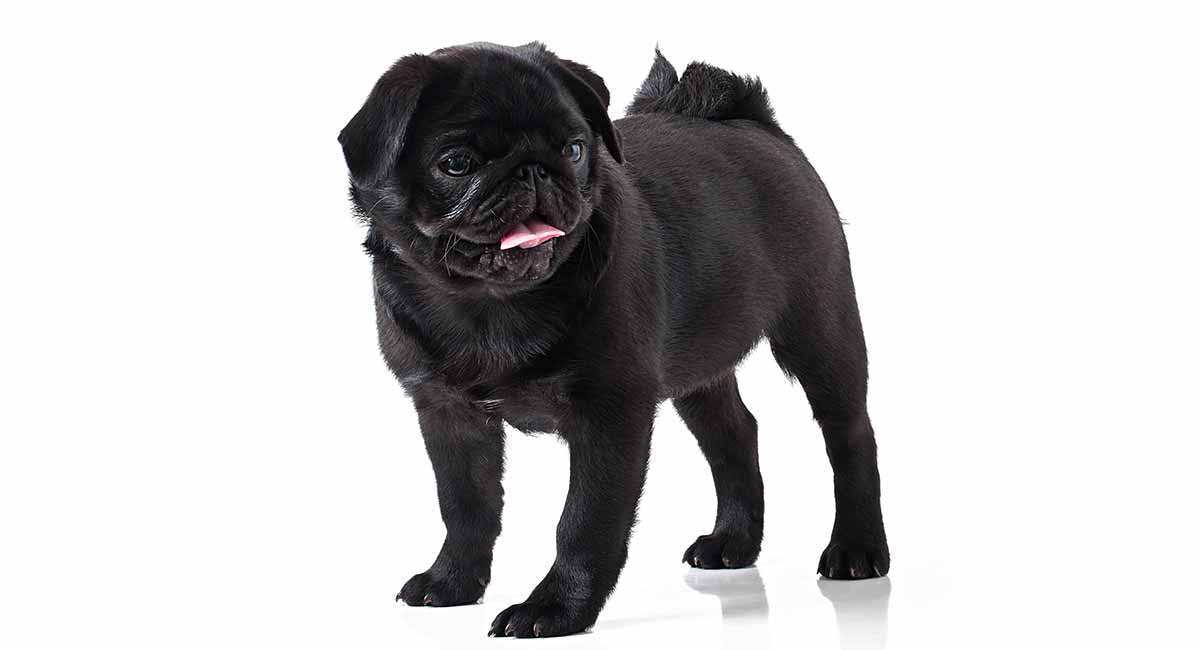 Welcome to our article on pug colors!
So you're thinking of getting a new dog…
Before you go out and get hold of any breed of dog, it pays to go in armed with all the background information on them that you can.
It's vital you learn about the breed and become something of a mini expert on them.
We'd like to discuss Pugs and Pug colors here with you today. Those little dogs with the shortened snouts are easily recognizable to dog lovers everywhere.
Whether you're a new convert to Pugs or you've always loved them – ever since you first watched Frank the Pug on Men in Black or Percy the Pug in Pocahontas – it's useful to load up on Pug knowledge.
We'll go into detail on what Pug colors exist, and how those colors may or may not impact the dog in various ways.
This is everything you've always wanted to know about Pug colors but were afraid to ask…
History and Origins of the Famous Pug
Pugs originate from China and have a long, impressive history and heritage.
The breed can boast of predating Christianity. Prized by emperors, these pampered little Asian pooches were even guarded by soldiers.
The breed made its first appearance in Europe in the 16th century and continued its tradition of being favored by royalty, aristocracy, and the elite.
Queen Victoria was a huge fan of the breed and owned several in her lifetime.
They eventually made their way over to the United States in the 19th century.
The American Kennel Club first recognized the breed formally back in 1885.
The Pug Dog Club of America followed suit on the year of its inception back in 1931.
Since then, the popularity of the high-class Pug has soared.
They are currently one of the most desirable breeds of dog on the planet.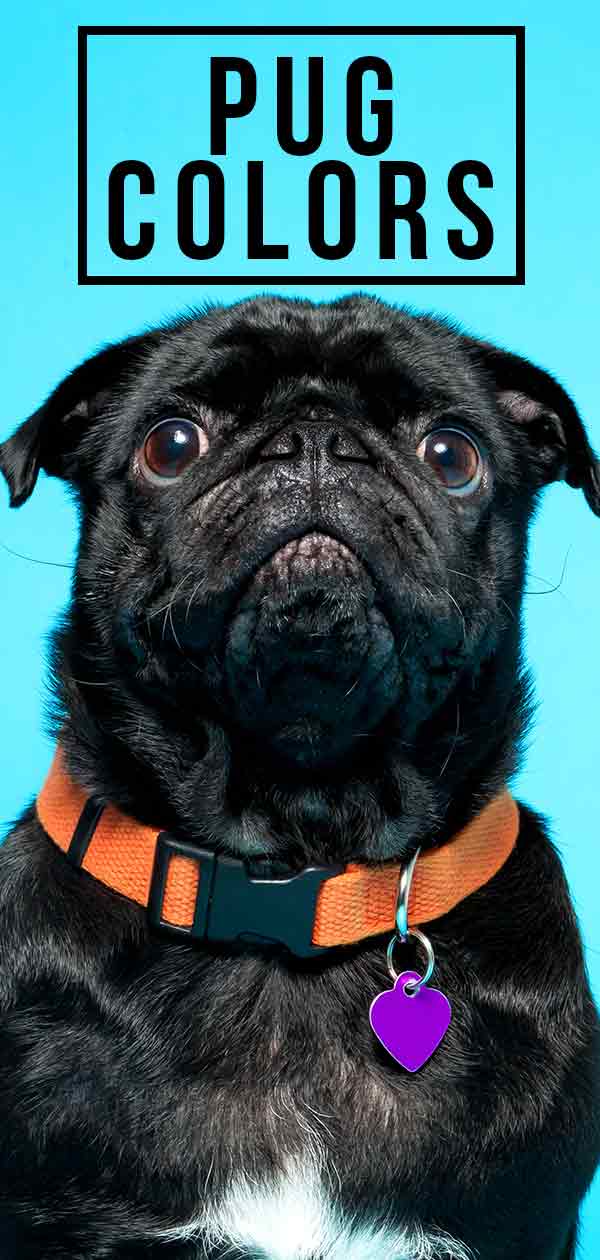 Purebred Pug Colors
As with most dog breeds, Pugs come in all manner of different colors, shades and hues.
But there is one universal truth – purebred Pugs (those formally recognized by kennel clubs) only come in two colors.
Many people will only consider buying purebred or pedigree dogs. That is, of course, their decision.
If you're considering welcoming a new Pug into your home, you may wish to consider adopting a crossbred one, as there are often health issues with pedigree Pugs.
But that's entirely your choice.
If purebred Pugs are your desire, the only colors you will find are fawn and black. If a Pug is any other color it cannot be considered as "pedigree." It is a cross breed.
Silver and apricot are recognized by the Canadian Kennel Club, but all other Pug colors are considered non-purebred.
Crossbred Pug Colors
You will find Pugs in a few colors, but the range is actually quite limited, especially when compared to other breeds of dogs.
Of the majority of Pugs, 65% are one main color: fawn.
Black comes in as the second most common color at 22%.
4% of Pug owners report their pooch as apricot, while 3% are silver-fawn and just 1% describe their Pug color as brindle.
Brindle is a striping of alternate light and dark colors which is intentionally bred into the dog. This is the rarest of all the Pug colors.
All Pug colors are popular with enthusiasts, but fawn is especially favored.
Pug Markings
The markings on Pugs are distinct and clearly defined.
For starters, there is usually a faint trace of a black line running from the back of the head to the tail.
Non-black Pugs will have what is known as a mask. It's an area of black that covers the majority of the face, giving a mask-like look.
Many non-black Pugs (around three quarters) will also have a "thumbprint" too.
This is a dark shape on the forehead, usually a diamond, oval or thumb shape.
Appearance of Pugs
You'll know a Pug when you see one!
Distinctive and eye catching, Pugs have a very individual look about them.
They're small and sturdy little dogs, with compact barrel-shaped bodies and short legs. Their chests are quite wide in the context of their body.
Their saucer-like eyes are large and dark and their velvety ears are small and bent forward.
Pugs are noticeably wrinkly dogs, with deep crevices not only on their faces, but usually all over their bodies as well.
The tail of a Pug is not unlike that of a pig. It's short and curly, normally looping once or even twice.
But by far the one physical attribute of the Pug which is characteristic of the breed is their flat face.
Known otherwise as brachycephaly, this may be cute and desirable to some owners, but can present serious medical issues to the dog.
Effect of Color on Pug Temperament
Pugs are known as strong-willed but very rarely are they aggressive. They are mostly very fun and often larger than life.
Of course, each dog has its own personality, but it's fair to say that the majority of Pugs are loving, playful and, yes, even a touch stubborn!
Does a Pug's color affect their temperament, though?
In a word – no. The shade of the coat has no genetic effect on the personality, attitude or likely behavior.
Pug Health
Pugs are, unfortunately, an unhealthy breed.
Small and low energy, they seem like ideal pets for some people.
But the reason they're low energy? Adaptation. Their bodies are not cut out for much exercise.
Long snouts on dogs help them cool down. The shorter the snout, the less the dog is able to regulate its body temperature.
These short muzzles can cause severe respiratory problems too.
Brachycephalic airway syndrome is not uncommon in these dogs.
This syndrome can cause severe dental and ocular issues, as well as the more obvious inability to breathe properly.
Their corkscrew tails are extremely cute, but they can prove all but impossible for the dog to clean by itself.
This can lead to infections, so be sure to help your Pug keep their spiral tail free from dirt.
It's worth noting that a Pug's color will have no impact on its overall health.
That said, if the Pug is not black or fawn it's likely to be a crossbreed, and that may reduce some of the severity of the issues that purebred Pugs face.
You need to be aware of all of these potential health issues as a Pug owner.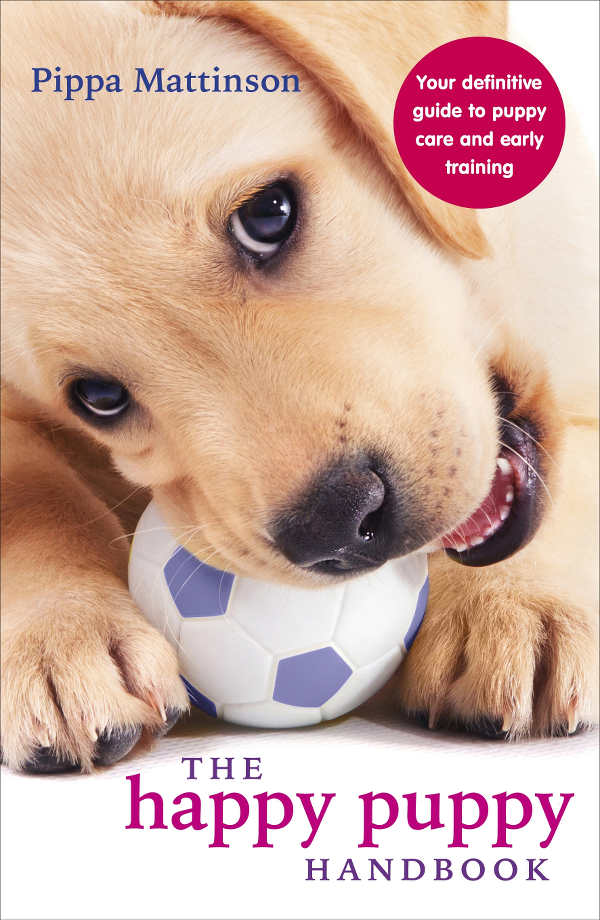 It will be vital that you get your dog fully insured and always make sure you have an emergency fund for any medical issues that may arise.
Some pugs do lead long lives. But – no matter the color of their coat – they can also be beset by the problems we've touched upon here. So please ensure that you are signed up with a veterinarian that you trust.
So there you have it. Pugs – beautiful, fun and loving little dogs.
The downside is that pugs suffer from serious health issues directly caused by those cute features.
If your heart is set on one of these little dogs, of any color, consider a mixed breed with a less flattened face.
Adopting your small friend from an animal shelter is a great next step
References and Further Reading
– Appelboam, H. "Pug appeal: brachycephalic ocular health." UK-Vet Companion animal, 2016.
– Purebred Vs Mutt – Common Objections to Mixed Breed Dogs
– Carol Beuchat Ph.D. The Myth of Hybrid Vigor in Dogs…Is A Myth.
– Liu, N., et al., "Conformational risk factors of brachycephalic obstructive airway syndrome (BOAS) in pugs, French bulldogs, and bulldogs," PLOS, 2017.
– O'Neill, DG, et al., "Demography and health of Pugs under primary veterinary care in England," Canine Genetics and Epidemiology, 2016.