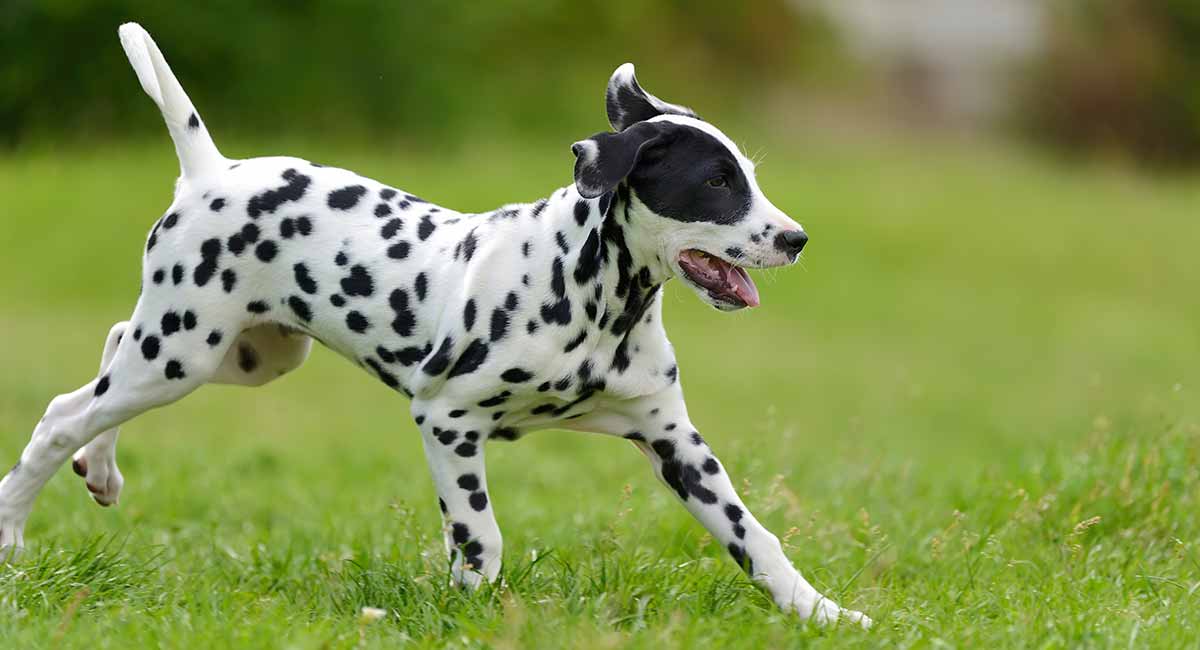 Miniature Dalmatians are a smaller version of an iconic spotted pure bred dog. But not every way of producing these dainty dogs produces a healthy or pedigree puppy. Mini Dalmatians are created through mixed breeding, introducing the dwarfism gene or selecting runts of the litter to breed later on. Each method has its benefits and drawbacks, but making a truly micro Dalmatian might be more of a dream than a reality.
Contents
The Dalmatian is perhaps one of the most distinctive looking dog breeds around. With its handsome face, athletic build and unique spots, they are hard to forget. So, what could be cuter than a smaller version of such an attractive dog? No doubt this question has led to the creation of the miniature Dalmatian. Sadly, some miniaturized dog breeds are plagued with health problems, but this is not always the case.
The Appeal of the Miniature Dalmatian
As we have mentioned, a lot of the time, people fall for miniature dogs because they are just so cute.
But it is not always about looks.
Some people have limited space, and a smaller dog is much easier to keep. Their beds, toys, and playing area don't take up too much room.
Additionally, big dogs have big appetites. A dog that does not make a big dent in the weekly grocery bill seems like a good idea to many.
Where do Miniature Dalmatians Come From?
So how do breeders create dogs that are smaller than usual? There are three ways this is done.
Mix with a smaller breed
Introduce the gene for dwarfism
Repeatedly breed from runts
Unfortunately, not all these methods are in the best interests of the dog. It's important to understand enough about these methods to make a responsible choice when deciding whether to bring a miniaturized dog home.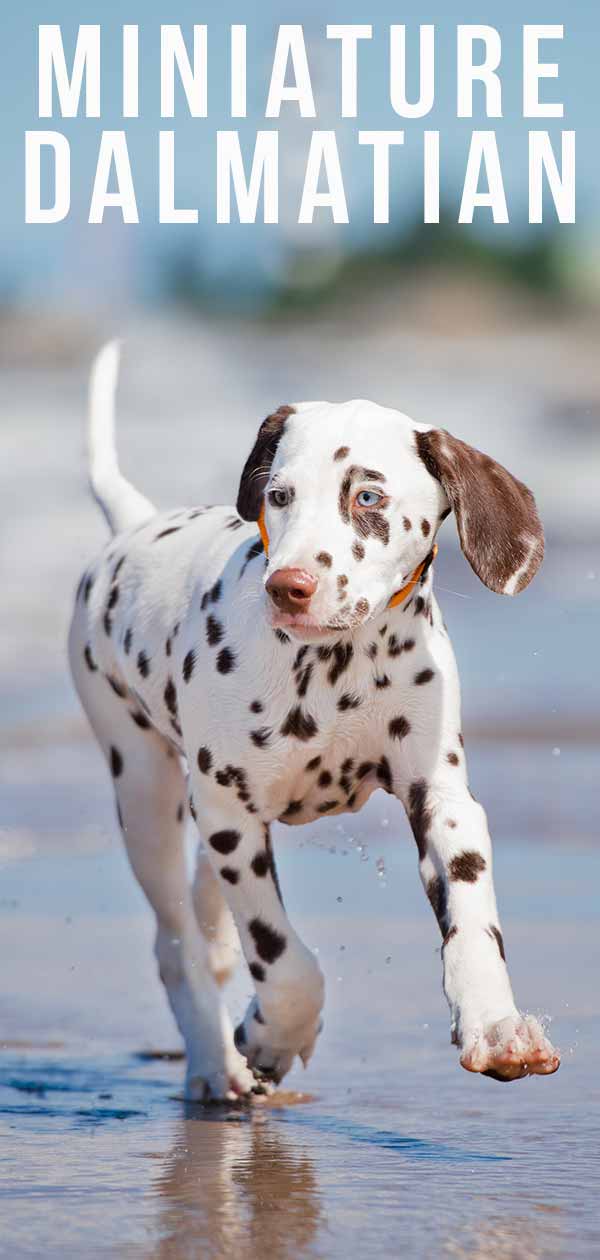 Mix with a smaller breed
A common way to make a 'miniature' version of a dog is to mix with a similar yet smaller breed.
Clearly, the resulting dogs are not purebreds, although some crosses will look very much like the original breed.
While this will not bother many people, some will be concerned that the resulting 'designer dog' may not be predictable in appearance or temperament, as purebreds tend to be.
It's true that as a mixed breed, it will inherit some characteristics from the 'other' parent.
However, the flip side is that introducing some outside genes may also reduce the risk of certain inherited illnesses that can run in certain breeds of dogs.
To make a smaller Dalmatian, a couple of popular mixes are:
Chihuahua x Dalmatian 'Chimation'
Due to the massive size difference between these two breeds, there is variation in the expected adult size of a Chimation – but they can be as small as 6 pounds when fully grown.
If you would like to read about this cross or other popular Dalmatian crosses, you can find more information here.
They will have a smooth coat and there is a good chance they will inherit the spottiness from their Dalmatian parent.
There is a risk they could inherit some of the problems associated with the tiny skull of the Chihuahua which can affect balance, strength, sensation and breathing.
There is also the chance some problems common to the Dalmatian could crop up, most notably, deafness.
Additionally, much care is needed when breeding two dogs of such different size.
Italian Greyhound x Dalmatian
The Dalmatian and the Greyhound mix produces a sleek, athletic dog. However crossing with an Italian Greyhound, the smallest of the Greyhound crew makes for a similar dog only much smaller.
The Italian Greyhound, or Iggy, stands at around 13 to 15 inches and weighs a very slight 7-14 pounds. You can read more about the breed here.
Of course, seeing the Dalmatian is bigger, you should expect that a cross between the two will likely be a little larger than this.
The Iggy is susceptible to a number of health concerns, such as epilepsy, dental problems and sight issues.
As always, meeting the parents of your pup and getting a good medical history is one way to check your puppy is not likely to inherit such problems.
Introducing the Dwarfism Gene
There are different types of dwarfism dogs can inherit. Both result in a smaller dog but the reasons behind their diminutive growth and associated side effects will differ.
Some breeders miniaturize dogs is by deliberately breeding them to have some type of dwarfism.
While it doesn't seem to be common for Dalmatians, there are reports of litters with osteochondrodysplasia, which results in disproportionally short and bent limbs.
To create this kind of dwarfism, dogs carrying the gene must mate. The resulting offspring will have a 50% chance of inheriting the trait.
It can be difficult to know if a dog has the gene. This is because a dog with the gene, but does not have the disorder may not be smaller than usual itself. To find out for sure you will need to take a DNA test.
Health Conditions Related to the Dwarfism Gene
Introducing the dwarfism gene will create a small dog which can be vulnerable to health disorders such as osteochondrodysplasia, symptoms will differ according to the severity of the disorder.
Some dogs will have a smaller stature without too many other concerns, others will suffer mobility issues, joint pain, lameness and therefore an inability to exercise.
However, there's no way to predict how a dog will be affected so deliberately breeding this gene in is akin to gambling with a dog's welfare.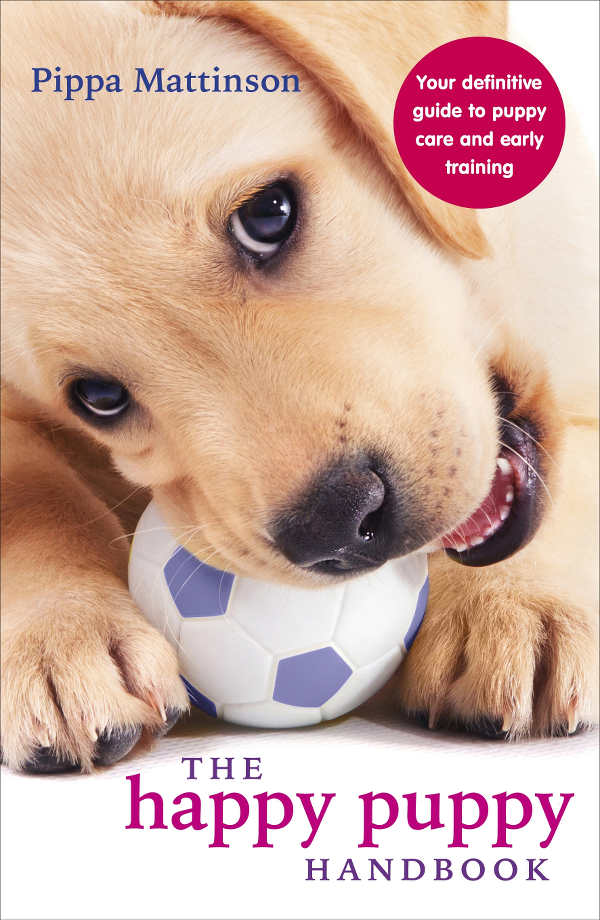 Breeding from Runts
Runts are smaller than its brothers and sisters and often is prone to illnesses compared to the rest of the litter.
Some breeders deliberately breed from runts to keep the resulting puppies small.
Breeding from runts will create puppies that are sick and could suffer from an undiagnosed health condition that makes them small.
Is a Miniature Dalmatian Right for Me?
You may have concluded that whether or not a miniature dog is going to be happy and healthy depends on how the breeder made the dog smaller.
In the case of the Dalmatian, as is the case with most 'miniature' breeds, it is best to choose a dog that is not actually a 'pure' miniature, but rather a dog that has been crossed with a similar, smaller breed.
This will still require you do some homework – become familiar with the characteristics of both the Dalmatian and the breed it is being crossed with.
Finding a Miniature Dalmatian
There are some breeders who claim that miniature Dalmatians exist, and they have them. However, those same breeders are also very vague and unforthcoming about how they produced such small dogs.
Before paying lots of money for any pup, it is important to visit the breeder personally. Meet the parents, see evidence of health screening, observe how and where the pups are raised. And ask lots of questions about the breeding practices.
Is it a clean, dry, healthy environment with plenty of space and room for play? Is the mother dog relaxed, happy and pleased to meet you? How many pups are bred each year? If the dog is miniaturized, how was this done?