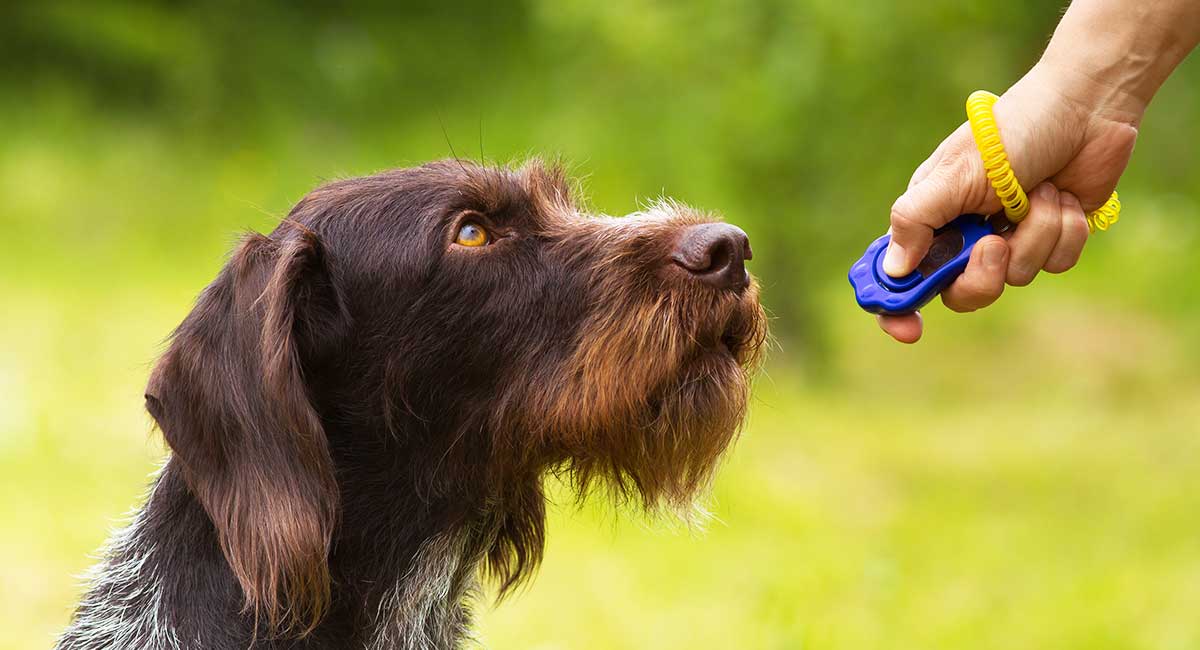 Today's article is by best-selling author Pippa Mattinson. Pippa's online dog training courses can be found over on the Dogsnet website.
Dog trainers often talk about 'marking' and 'rewarding' behavior in dog training. Today we're going to take a look at what that means, and why this is a great way to communicate with your pup.
'Mark and Reward' is a system for training dogs without force.
It is especially useful for training puppies.
If you are familiar with clicker training, it is the principle behind 'Click and Treat'. However, it is entirely possible to mark and reward your puppy without using a clicker.
Let's take a look at what we mean by the words 'mark' and 'reward' in dog training. And find out how these two actions work together to help you to train your dog without using force.
Event Markers
An event marker is any signal that shows a dog that he's done the right thing. It 'marks' a brief moment in time when your dog was carrying out an action you'd like him to repeat. Event markers should coincide with the action you want, so timing is everything here!
Mark what your dog or puppy does
When a dog training exercise asks you to 'mark' your dog's behavior you should use an event marker to give or deliver a signal that identifies for the dog the action you want him to repeat.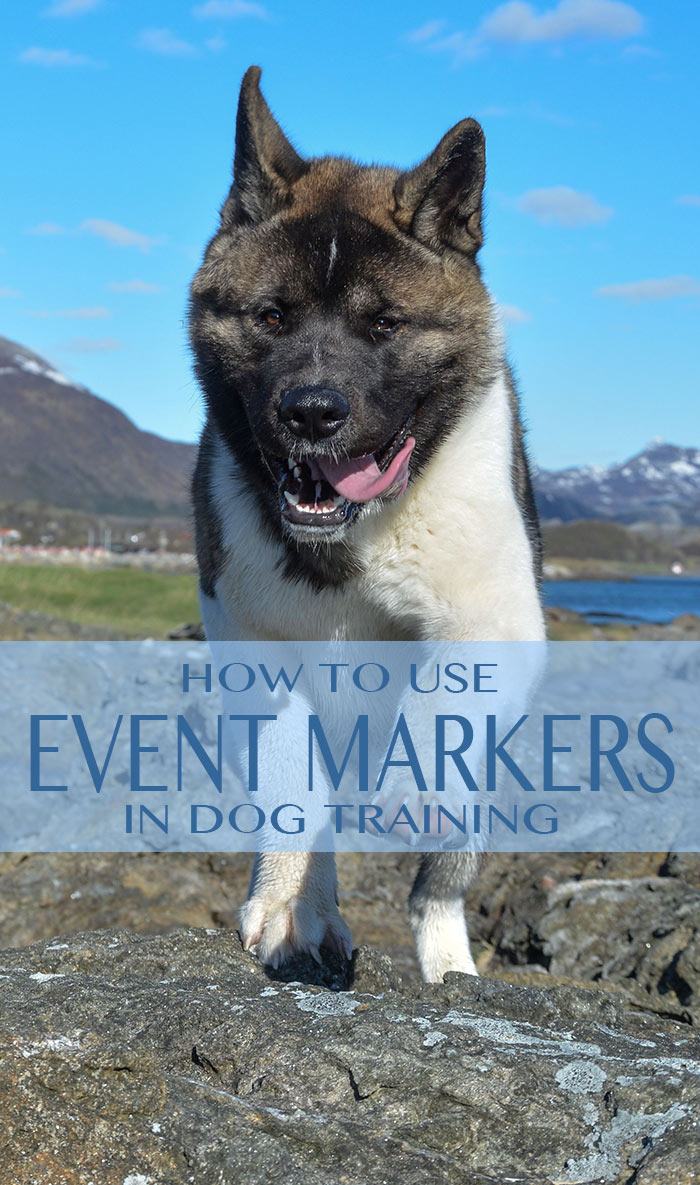 This is all about the power of communication. You are letting your dog know exactly what he did right at the exact moment when he did it.
Studies have shown that giving your puppy this information speeds up learning.
You can use all kinds of different signals to 'mark' behavior, but unless your dog is deaf, an audible signal such as a click, or the word YES. is best. This is simply because he doesn't have to be looking at you in order to receive the information you want him to have.
Reward your dog or puppy quickly
In dog training, an event mark is always followed by some kind of reward. When an exercise asks you to 'reward' your dog, you should provide the dog with reinforcement for his behavior.
This could be a food reward, a toy, or access to a desirable location such as release from a crate, or being let out into the garden.
If your dog loves to be petted, it could also be praise or attention. What matters is that you provide an experience that is valuable to the dog.
Timing in dog training: Pairing mark and reward
Timing in dog training is important. 'Mark' and 'Reward' come as a pair.
Just as in clicker training, the mark (which could be a click) must be followed by the reward (which could be an edible treat). Immediately if possible.
Because regular training in this way builds up a powerful association for the puppy, between your marker and pleasure, it is acceptable to leave a small gap (no more than a few seconds) between the mark and the reward.
In fact, this is one of the great benefits of clicker training.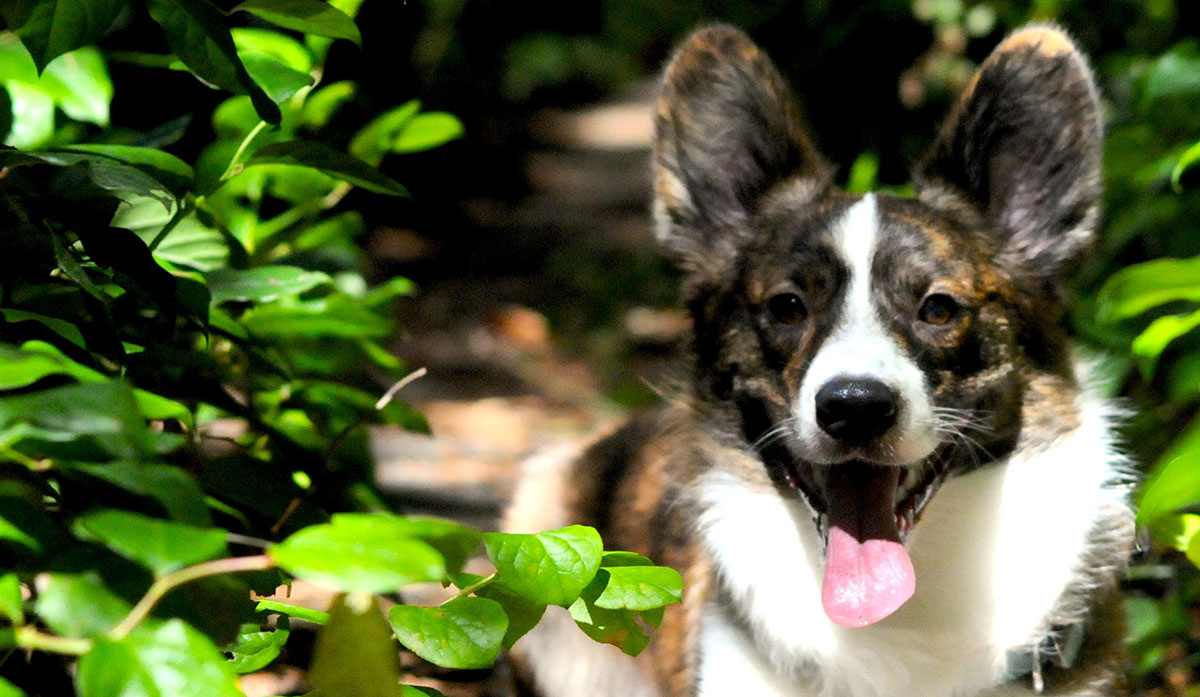 Once the association is well established, the marker provides the equivalent level of pleasure to the dog, that the reward itself provides. This enables us to reinforce behaviors even when we cannot reach the dog immediately.
Let's see how that works in practice.
Building bridges
Provided the reward is not delayed for too long, this useful bridging effect allows the marker to extend the gap between behavior and reinforcement from time to time.
It is also possible on occasion to omit the reward entirely.
Like most rules, the rule that says the mark must always be followed by a reward can be broken from time to time. If absolutely necessary.
However, this is a decision for a skilled trainer to make.
If you are new to training with positive reinforcement, I suggest you always follow your event marker with a reward. Especially if you are training a puppy. And strive to keep the gap between mark and reward to a minimum.
More dog training information
If you'd like more detailed information on using 'mark and reward' for basic skills training, you might like to join one of my online training courses.