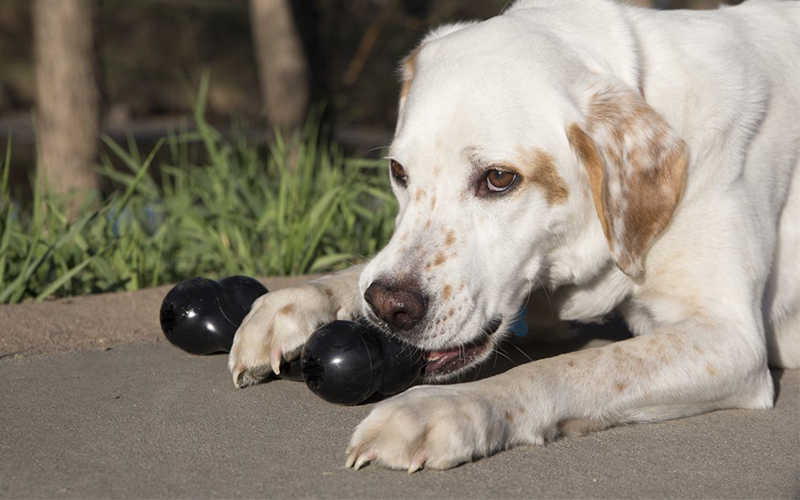 Welcome to our complete Kong Dog Toys Review! Giving you the information you need to find the best Kong Dog Toys for your puppy or dog.
Kong pet products are renowned for their high-quality, stimulating chews and toys. Used and trusted by dog owners for over thirty years.
However, the range of Kong dog toys is extensive, making it potentially quite daunting for new pet parents!
Here we look at some of the many Kong dog toys available. Helping you choose which ones are most suitable for your pooch.
Products included in this article were carefully and independently selected by the Happy Puppy Site team. If you decide to make a purchase from one of the links marked by an asterisk, we may earn a small commission on that sale. This is at no extra cost to you.
What is a Kong Dog Toy?
A car mechanic named Joseph Markham in the USA created the Kong dog toy during the 1970s.
Markham owned a retired German Shepherd police dog, Fritz, and, while working on a Volkswagen one day, noticed him happily chewing on a rubber suspension part.
Seeing this gave Joseph an idea and, after six years of experimenting, he produced a rubber toy he could sell to pet owners.
The result was the classic Kong chew toy, made from durable rubber.
Kong dog toys are designed for dogs to chew and play with safely. Preventing them from tearing off small pieces, which they could swallow or choke on.
Many of the Kong dog toys include hollow centers or holes to stuff with food and treats. Allowing a dog to work for his food as he would in the wild!
Other Kong products are created for interactive fetch and play games.
Best Kong Dog Toys
All dogs are individuals, and this is what the Kong company considers when designing their toys.
On every Kong pet toy, there is a label displaying information of the recommended size and age along with its use. Such as teething, treats or interactive play.
Age categories divide into puppy, senior and either classic or extreme for adult dogs.
The chewing styles are gentle, average and power.
Now let's look at some of the best and most popular Kong dog toys on the market.
Kong wobbler
The Kong wobbler* is a treat dispensing toy and feeder, which comes in small and large sizes.
The wobbler has a screw off top, allowing you to fill it with food, using either dry kibble or other little treats.
It unpredictably spins, wobbles and rolls as your dog nudges it around the floor to get the food out. Giving him a good, mental work-out.
The wobbler is ideal for high energy dogs, those that are picky eaters or eat too fast and dogs which are overweight.
When using the wobbler though, it is recommended not to leave a dog unsupervised.
Kong ball
The Kong ball* for dogs is made from durable, puncture-resistant rubber.
It comes in two sizes, small and medium/large.
A hole in the middle of the ball is used for hiding treats and is perfectly safe for chewing.
Dogs love the Kong ball due to its extreme bounciness, making playtime more fun!
Kong wubba
The Kong wubba* is available in a variety of designs using hard-wearing, nylon fabric.
Sizes differ for all ages of puppies and dogs, with various chewing styles.
The fabric covers two balls, a tennis ball for bouncing and a squeaky ball for chewing. Complete with four tails for playful tugging.
It is a toy for tug and toss play only, and although the dog will chew on it, the wubba is not for use as a chew toy.
Kong extreme
The Kong extreme* is the same shape as the Kong classic but made from a much tougher black-colored rubber.
It is designed for the toughest of chewers and can withstand the most powerful of jaws without damage. Making it a good choice for larger dogs.
By filling the hollow center with treats, a frozen Kong extreme can give an active dog a longer-lasting challenge.
Its unpredictable bounce makes it ideal for interactive play and fetch games as well.
Puppy Kong
The Kong puppy toy* is made from the softest of rubbers and is a smaller version of the classic Kong, modified especially for baby teeth and gums.
It teaches a puppy correct chewing behaviors, satisfying his natural instincts.
The toy's unpredictable bounce also provides exciting playtime for your pup and aids mental and physical stimulation.
Kong toys for puppies are available in various sizes, from extra small to large, and customized for each stage of your puppy's life until he is nine months old.
They come in a choice of either pink or blue colors.
Giving a toy Kong for puppies filled with treats, especially when frozen, will occupy a pup for long periods, discouraging him from chewing furniture.
It can also help with crate training!
Kong classic
The red rubber, classic Kong* has been entertaining dogs around the world for over three decades!
This ultra-durable, Kong dog toy, has a snowman-like shape resembling three balls stuck together, and a hollow middle for treats.
It is designed to satisfy a dog's instinctual need to chew and is perfect for the average adult dog with an average chewing style.
Along with its unpredictable bounce, the classic Kong toy stimulates a dog both mentally and physically.
Kong tennis ball
The Kong squeakair tennis ball* is the ultimate play item for fetch and chase games, combining two favorite dog toys – the tennis ball and the squeaky toy.
There are five sizes available, ranging from extra small to extra-large, making it a suitable toy for all types and ages of dogs.
This top quality, durable Kong dog ball, is covered using a non-abrasive material so that it won't wear your dog's teeth down.
The squeaker inside encourages your dog to play, creating an entertaining way for him to exercise.
Kong dental
The Kong dental toy* with rope is made from the classic red rubber and has special grooves that help clean a dog's teeth and gums.
Kong Easy Treat* or canine toothpaste can be placed inside the grooves to encourage chewing, as well as stuffing treats into the hollow center of this durable Kong dog toy.
Sizes range from small to extra-large.
There is also the Kong dental stick*, which has an attractive design for dogs, complete with ridges for cleaning teeth and gums.
Made also from durable red rubber, it comes in sizes small, medium and large and is ideal for fetch games as well as chewing.
The Kong puppy version of this dental toy is the Kong teething stick*, which helps clean teeth and soothes sore gums.
It is made from a softer rubber in pink or blue colors and comes in sizes small, medium and large for puppies up to nine months old.
In the grooves, you can also place Kong Puppy Easy Treat* for tasty chewing.
Kong goodie bone
For dogs who love a bone, this rubber Kong dog toy* is bone-shaped but sturdy and safe to chew.
The Kong goodie bone can be filled at both ends with small pieces of food or paste, acting as a treat dispenser, thus keeping lively dogs and puppies entertained.
It is available as a puppy, classic and extreme in various sizes.
Kong flyer
The Kong flyer* is perfect for active dogs and puppies and considered the ultimate in frisbees!
Safe, flexible and hard wearing, this soft rubber disc is gentle on a dog's teeth.
Available in various sizes, it is a fun way to exercise for both pet and owner, but must only be used outdoors and never as a chew toy.
Kong tug toy
If your dog loves to play a rough tug-of-war game with you, then the Kong tug toy* is a perfect choice.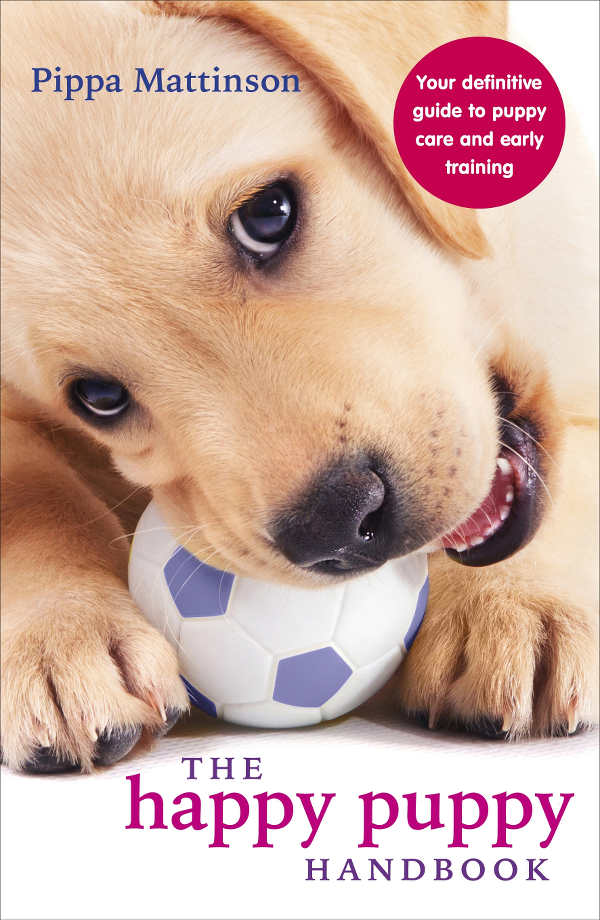 This tug toy uses high-quality, super stretchy rubber, designed with comfortable grips and bite zones to withstand the most energetic of play sessions.
It is available in one size only.
Kong sticks
Dogs love to chase and retrieve sticks but if they snap or break, can risk injuring your dog.
Kong dogs toys have various stick toys that are safe and durable while providing amusing throw and fetch games for your pet pooch.
The Kong safe stix* is light, bendy and flexible and is brightly-colored, making it easy to find.
This toy is suitable for games both indoors and outdoors and can also float, so is perfect for water play too!
The Kong squeezz stick* is the latest trend in Kong squeaker toys.
It has a fun shape with a raised surface for a secure grip.
With a recessed squeaker and erratic bounce, this Kong stick toy provides an entertaining fetch game for your dog and comes in a range of vibrant colors in small, medium and large sizes.
The Kong crackle stick* is the same as the Kong squeeze stick but makes a crackling sound instead, making it ideal for quiet play.
Best Kong Dog Toys
There are many fun and exciting Kong pet toys available .All designed with your dog's safety in mind and recommended by veterinarians and dog trainers alike.
Placing food or a paste inside a Kong treat toy motivates a dog to use his natural instincts. Creating a fun and stimulating game.
Using Kong dog products is extremely beneficial for a dog's training, as well as helping to avoid behavioral issues and separation anxiety.
However, before you buy any Kong dog toy, it is important that you read the label carefully so that you can acquire the correct toy for your pet.
We also suggest you buy two or three different toys for your pooch, alternating them regularly to maintain his interest.
Do you use any Kong toys for your dog? Does he have a favorite? What treats do you put inside? Share your stories with other readers.
Affiliate link disclosure: Links in this article marked with an * are affiliate links, and we may receive a small commission if you purchase these products. However, we selected them for inclusion independently, and all of the views expressed in this article are our own.
Resources and Extra Reading
Owner characteristics and interactions and the prevalence of canine behavior problems
A Jagoe, J Serpell – Applied Animal Behavior Science, 1996 – Elsevier
Evaluation of clomipramine as an adjunct to behavioral therapy in the treatment of separation-related problems in dogs В LOMNICZI et al. (1997)
Oral health benefits of a daily dental chew in dogs. BW Quest – Journal of veterinary dentistry, 2013