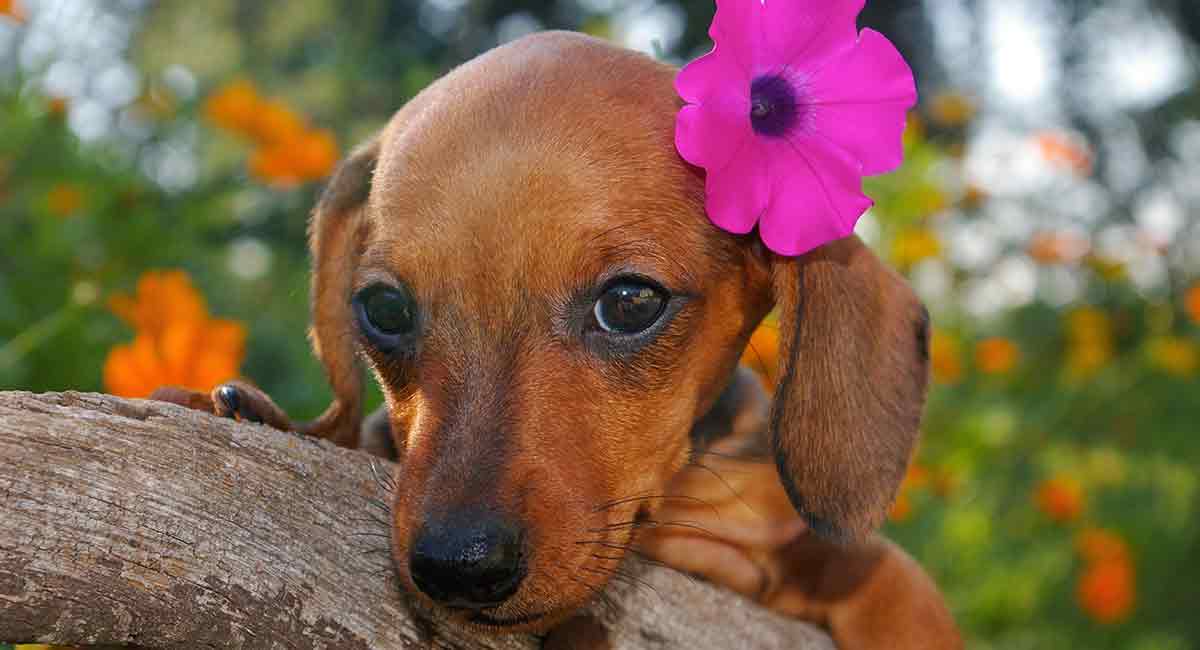 Hawaiian dog names are a great way to celebrate the culture, ancestry and wonderful islands of Hawaii. Although the biggest and best known of the Hawaiian chain of islands is Hawaii itself, you could name your new puppy after one of the smaller islands like Molokai, Kauai, Maui, Oahu or Lanai! Or something related to the deep, beautiful Hawaiian traditions, landscapes, architecture, plants or animals of the Aloha region.
Contents
Today I'll share cute Hawaiian dog names for boys and girls, in themed lists inspired by our favorite place. I'll let you know the meanings behind the language, from frothing volcanoes to serene seas. I've chosen words that are a few syllables long and easy to say and understand. They won't sound like any of your regular commands, or hopefully other family members' names either.
Top Dog Naming Tips
While there are no real rules to naming your new puppy or rescue dog, we should tell you that many experts agree two-syllable names seem to work best when it comes to dogs. The theory suggests that dogs learn two syllable names easier than one- or three-syllable names.
Still, this is not a rule. As long as you train your dog using positive reinforcement, treats, praise and patience, he will most likely learn his new name in under a week. The only thing we would recommend is that you consider yourself when naming your dog. Make sure his name is something you are comfortable using repeatedly in your home as well as out in public.
Best Hawaiian Dog Names
We are just as eager as you are to begin this mini vacation to the Hawaiian Islands, so let's get started. These are the 20 most popular and appealing names on the Hawaiian dog name registry. We love the way these Hawaiian dog names just breeze off the tongue and conjure images of tropical sunsets on beautiful beaches somewhere far away from all our troubles.
Aloha
Hula
Maui
Mahalo
Coco
Kaia
Keanu
Noe
Ohana
Meli
Kanaka
Loni
Honolulu
Kaloni
Hoku
Keona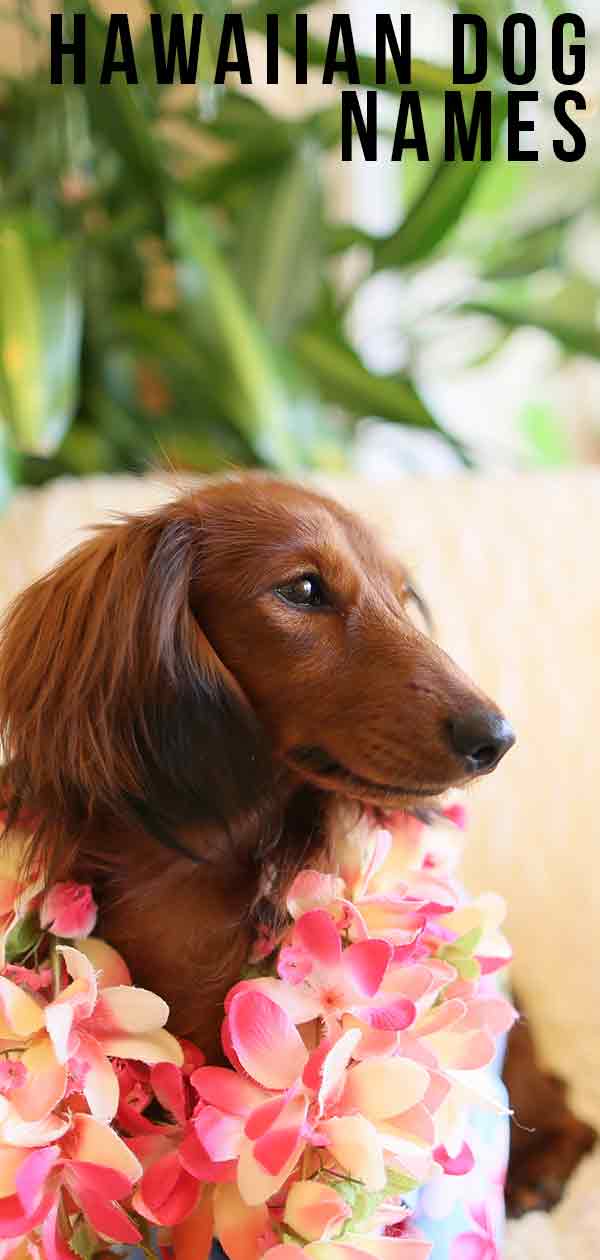 Female Hawaiian Dog Names
All of these Hawaiian words have gentle, feminine meanings that would suit any fluffy little girl.
Kapua
Akela
Roselani
Kaiolohia
Nohea
Kalea
Lokelani
Uilani
Kona
Kamea
Kiele
Alana
Ewalani
Laka
Noelani
Kaila
Male Hawaiian Dog Names
Bane
Sunny
Ailani
Ahe
Kale
Ekewaka
Aouli
Kahuna
Hanale
Inoki
Iakopa
Analu
Kahawai
Kei
Lakely
Mana
Cool Hawaiian Dog Names
These badass names range from awesome ideas to the mystical. I've included their meanings for you, so you can see if any of them hit right note.
Naia (Dolphin)
Kaleo (One voice)
Kana (Demigod)
Nalani (Silence of the heavens)
Nana (Spring)
Kalani (Musical)
Alamea (Precious)
Lea (Mythological goddess of canoe builders)
Hale (Healthy)
Keanu (Cool mountain breeze)
Ilima (Flower of Oahu)
Luau (Hawaiian party)
Kaimana (Power of the ocean)
Lilo (Generous one)
Kaia (Womanly)
Kala (Princess)
Cute Dog Names From Hawaii
Paniolo (Cowboy)
Keiki (Male child)
Anuenue (Rainbow)
Palila (Bird)
Honi (Kiss)
Weuweu (Fluffy)
Nohea (Handsom)
Alamea (Precious child)
Mahalo (Thank you)
Aloani (Heavenly cloud)
Kaipo (Sweetheart)
Akela (Grace and nobility)
Kikokiko (Speckles)
Unique Inspiration
These random words make great names, with their clipped tone and wonderful meanings.
Akamai (Clever)
Kahoni (The kiss)
Kahiau (Generous)
Ezra (Help)
Kahale (House)
Hilo (Hawaiian city)
Mano (Shark)
Edega (Wealthy)
Akamu (Made by God)
Hiwa (Jet black)
Kapono (Goodness)