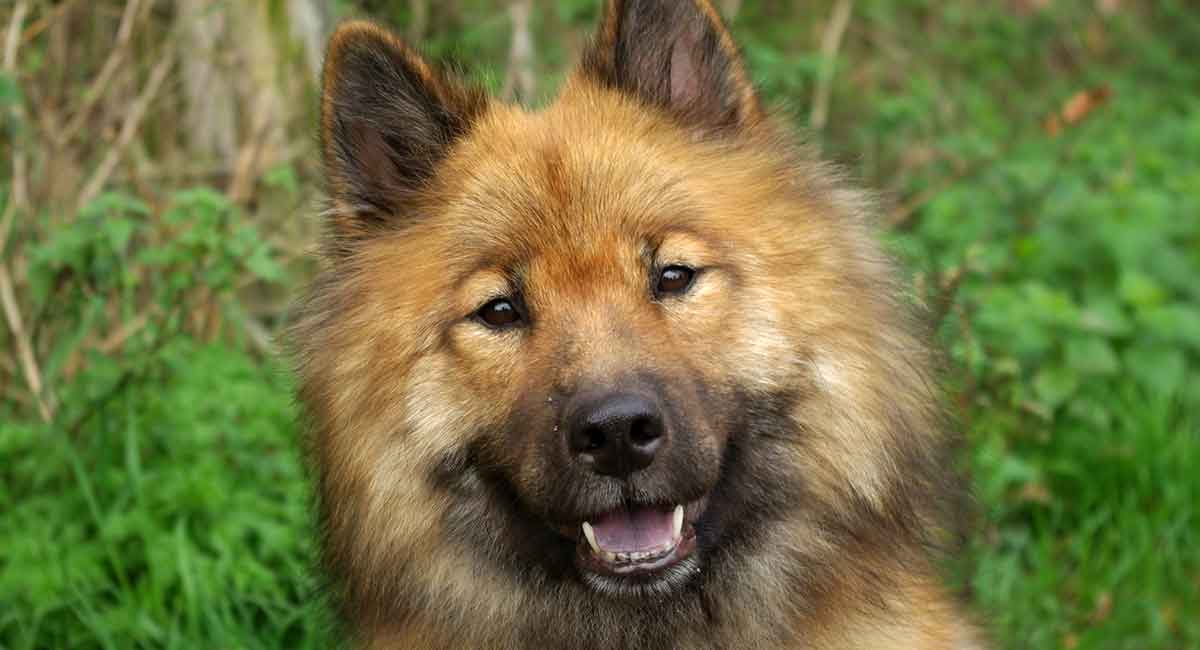 The Eurasier is a medium-size Spitz dog that is currently more popular in their native Germany than they are in the U.S.
But with a calm, loving temperament and a thick, luxurious coat that comes in a wide array of
colors, this dog star is definitely on the rise.
It generally grows up to 24 inches. Plus, it can weigh between 40 and 70 pounds as an adult.
So ,would the Eurasier fit into your family? Let's find out.
Where Does the Eurasier Come From?
The history of the Eurasier began in Germany in 1960. A breeder by the name of Julius Wipfel set out to create a healthy, sociable family dog and protector.
So, he first crossed the Wolf Spitz with the Chow Chow.
These dogs were known as Wolf-Chows.
But later, a Samoyed male was crossed with a female Wolf-Chow.
The name Eurasier symbolizes their combined European and Asian heritage.
This is one of a few breeds whose origins can be traced from the first generation.
Fun Facts About the Eurasier
Some Eurasiers have inherited the blue-black tongue of their Chow-Chow ancestors.
But others have pink tongues or pink with blue-black spots.
You may also hear the breed referred to as the Eurasian.
Eurasier Appearance
This is a medium-sized, handsome breed. It stands from 19 to 24 inches and weighs between 40 and 70 pounds.
A wedge-shaped head and dark, almond-shaped eyes give them a striking resemblance to the Spitz.
Their triangular ears are slightly rounded, set apart, and carried pricked.
Plus, the head is wide and the face has a distinct furrow. They have a medium-sized black nose.
Their body is compact and well-muscled, with a straight back and legs and shoulders that slope slightly.
Tails are curled, set high, and taper to the tip.
Coat
Eurasiers boast a stunning double coat. It consists of a harsh medium-length top coat and a much thicker, softer undercoat.
Plus, they come in a rainbow of colors. They can be any shade of red, wolf-grey, fawn, black, or black and tan.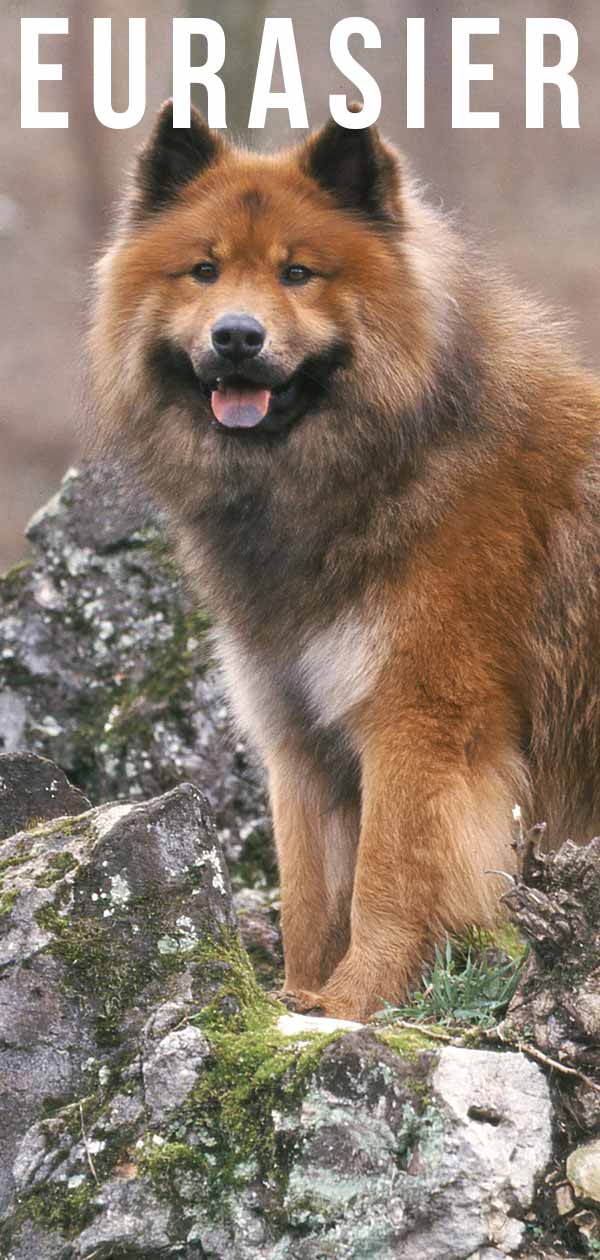 Eurasier Temperament
The Eurasier was bred specifically for temperament. So, it's not surprising that they exhibit excellent qualities.
These dogs are known to be calm and mellow. But also alert and intelligent, playful and sweet-natured.
So, they'll be devoted to their family. But usually they won't warm up to other people quickly. Plus, they may even be averse to being petted by someone they don't know.
They're naturally protective. But not usually aggressive towards strangers.
Eurasiers make excellent watchdogs, but bark only when necessary.
These dogs bond very closely with their family and should be compatible with children and other pets.
Training Your Eurasier
Intelligent, quick to learn, and eager to please, the Eurasier will respond well to positive reinforcement training that uses praise and food as rewards.
Harsh words and correction will get you nowhere with this very sensitive breed.
So, keeping training sessions short and fun will keep them from becoming bored and get the best results.
Socialization
Socialization that introduces the Eurasier puppy to new people, animals, and environments should be started as early as possible.
This will ensure they're confident and able to handle situations without feeling stressed.
The breed likes to be around their family. But they can be prone to separation anxiety or depression if left on their own too much.
Early socialization and consistent training will bring out the Eurasier's best qualities.
Exercising Your Eurasier
This breed will be a calm house dog, provided they can be active outdoors.
One hour of off-leash walking, running, and playing with other dogs, once they've learned recall, are ideal.
Plus, a large, securely fenced yard where they can roam as they please would suit them well.
Most of these dogs also love to swim. Plus, some may take to agility or obedience.
These dogs need daily exercise and mental stimulation to be healthy and happy.
Don't over-exercise a puppy. This can put too much strain on growing joints and bones which can lead to problems.
Eurasier Health
Eurasiers are a healthy dog with a lifespan of 12 to 16 years.
However, like any breed, they are prone to certain health problems.
Responsible Eurasier breeders will health test their breeding stock for known hereditary health conditions prior to mating.
Available health tests include:
BVA/KC Hip Dysplasia Scheme
BVA/KC Elbow Dysplasia Scheme
Breed Club – Patella Testing
Eye Issues
Eurasiers are also subject to eye diseases including:
Distichiasis
Entropion
Ectropion
Addison's Disease
Thyroid conditions are common in dogs, and the Eurasier is no exception. Addison's disease is a hormonal disorder. It's caused by a deficiency in the adrenal gland hormones, cortisol, and aldosterone.
Signs of Addison's disease include:
Lethargy
Depression
Vomiting
Diarrhea.
Other Problems
Exocrine pancreatic insufficiency (EPI) occurs when the pancreas doesn't produce enough digestive enzymes.
It can affect the dog's gastrointestinal system and result in weight loss and chronic diarrhea.
Several cases of cerebellar hypoplasia were observed in the breed in this 2015 study.
This disease is characterized by improper development of a section of the brainstem that affects motor impulses.
Grooming and Feeding a Eurasier
To keep the Eurasier's abundant coat clean and healthy, they'll require brushing at least once or twice a week to remove dead hair.
These dogs will lose hair moderately throughout most of the year. But they will usually shed their entire undercoat once or twice annually over a period of about three weeks.
Daily brushing will help keep loose hair under control during these times.
General Care
This breed should also have their eyes and ears cleaned and checked regularly to avoid infections.
You can bathe these dogs as needed. You don't need to bathe them too frequently at all.
Plus, regularly brush their teeth and clip their nails, especially the dewclaws.
Feeding
Although all dogs should get nutritional, high-quality food, some Eurasiers are prone to allergies.
It's important to avoid brands that contain high levels of grain and other fillers.
If you suspect that your dog has a food allergy, schedule a visit to the vet.
Other Eurasiers are simply picky eaters and may not eat big portions. This is normal and shouldn't be cause for concern unless they become underweight.
Do Eurasiers Make Good Family Pets?
The development of Eurasiers was to be companion animals. They make wonderful pets for most families.
If they've been properly socialized you will find them good with other animals and children.
One stipulation is that these dogs need a close relationship and constant contact with their family.
Eurasiers don't like homes where the owners are away for long stretches.
Rescuing a Eurasier
Choosing to rescue an older dog is a wonderful option.
Not only are you giving a dog a second chance with a new home, but these dogs are also often housetrained, vaccinated, and are almost certainly less expensive than buying from a breeder.
Plus, many shelters will interview you before you bring a dog home to ensure you and the dog are a good match.
Finding a Eurasier Puppy
As Eurasiers become increasingly popular throughout North America, you'll see more and more online breeders advertising puppies.
But make sure to avoid amateur and irresponsible breeders by visiting where the puppies live and meeting the parents.
This is the best indicator of the kind of care the dogs have received.
Health testing that proves both parents are free of genetic health conditions should also be provided.
Pet stores usually get their stock from puppy mills.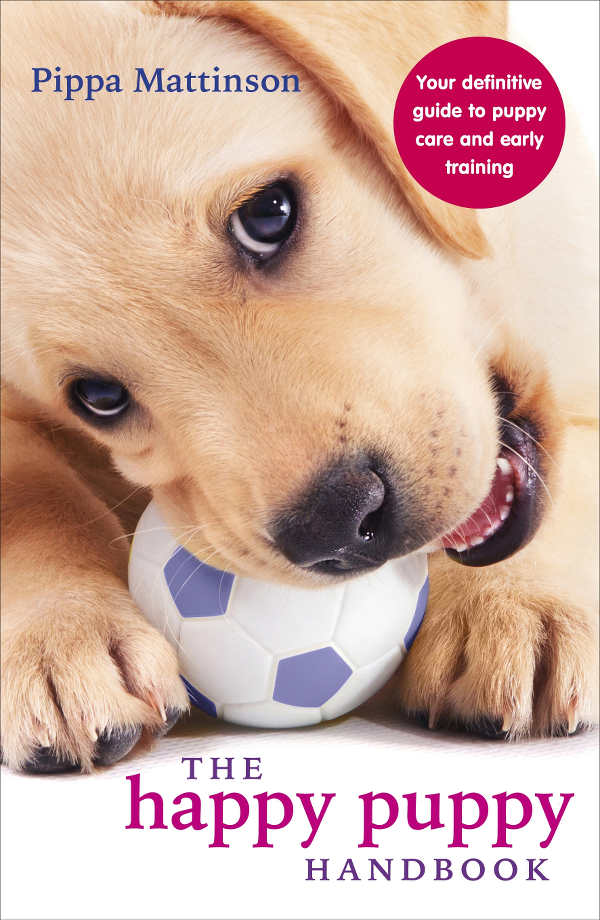 So, bypass these, as these dogs often have health and behavioral problems.
Check out our puppy search guide for plenty of tips on how to find a puppy.
Raising a Eurasier Puppy
Puppies tend to be adorable. Eurasier puppies are no exception. But it's important not to spoil them.
The first few months of your puppy's life are an important learning period.
Our puppy care articles offer great tips on a wide range of topics to help you with every aspect of your puppy's development.
Eurasier Products and Accessories
Before you bring your Eurasier home, here are some recommended products to make both of your lives a little easier.
Pros and Cons of Getting a Eurasier
Not all dogs are suitable for everyone.
So, here are some pros and cons of the Eurasier breed to consider before bringing one into your life.
Cons:
Can be prone to separation anxiety if left alone too much
Generally wary of strangers
Will shed a lot twice a year
Can be very sensitive.
Pros:
Excellent temperament
An overall healthy breed
Very loving and devoted to their family
Good watchdog
Good choice for first-time owners
Normally fine with children and other pets
Eager to please and trainable.
Similar Breeds
If you're still unsure if this is the right dog for you, consider these similar breeds before making your decision.
Eurasier Rescues
Here are some Eurasier Rescues where you may be able to find the dog you're looking for.
If you know of others, please let us know their names in the comments below. We can add them to this list.
Is a Eurasier Right For Me?
This breed is normally a great family companion.
From his calm, gentle nature, to his ability to get along with children and other animals, this breed can fit into many different lifestyles and living situations.
These dogs usually form a strong bond, not only with one person but with every family member.
And these people-pleasing pets want to be around those they love as much as possible.
So, they're unsuitable for a family where no one is around for most of the day.
But, is the Eurasier the right dog for you?
Let us know what you think in the comments section!
References and Resources