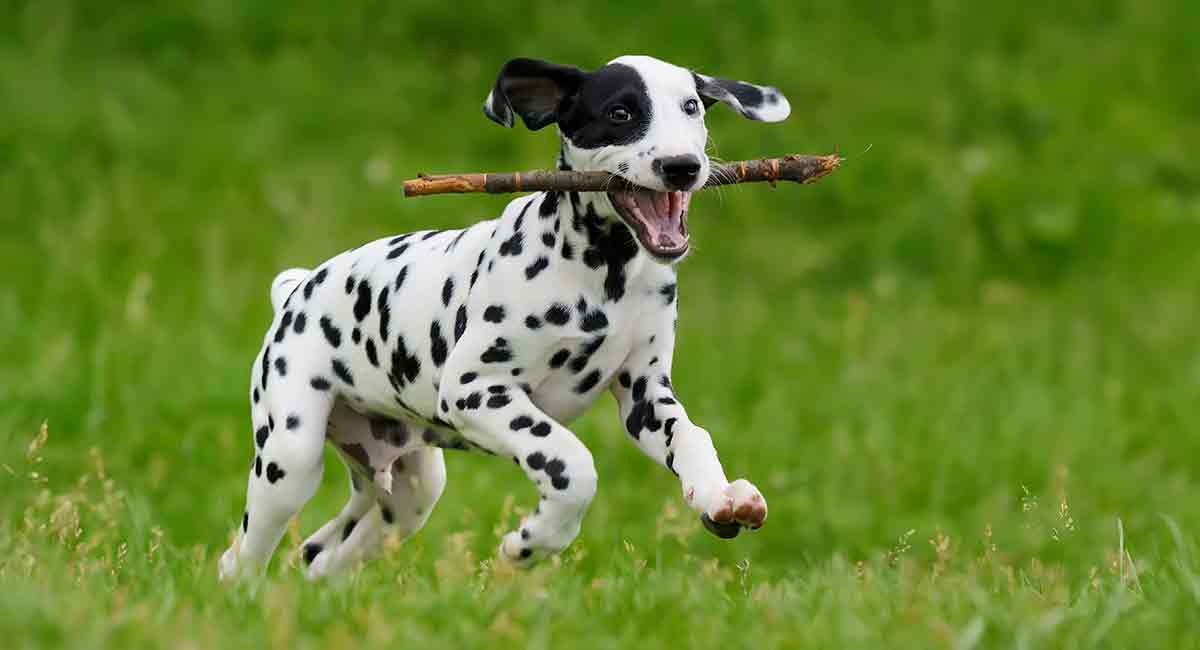 Dalmatian temperament is as striking as their appearance.
The Dalmatian, with his iconic, eye-catching spots, has one of the most unique coats in the canine world.
Not only are they the only spotted breed, but no two Dalmatians have the same pattern. Every coat is one-of-a-kind.
Graceful and powerful, they move with an effortless gait.
There is much to recommend this striking breed.
But are there behavior issues that might not make this the ideal pet for everyone?
Origins of the Dalmatian
To understand the Dalmatian's temperament, we'll first take a look at their origins.
This breed has a history as unique as their spotted coat.
Although it's not uncommon for a dog's origins to be vague and disputed, the Dalmatian's are particularly murky.
Historians have used paintings and writings to support placing their roots in Europe, North Africa, and Asia.
Their association with nomadic bands of Romani or gypsy people may explain the mystery of their origins.
We do know that their name comes from a region previously called Dalmatia, now known as Croatia.
Working History of the Dalmatian
The Dalmatian's working background is as varied as his reputed ancestry.
Shepherd, ratter, trail hound, guard dog, boar and stag hunter, circus dog: the Dal did it all.
But perhaps his most unique job was as a coach dog.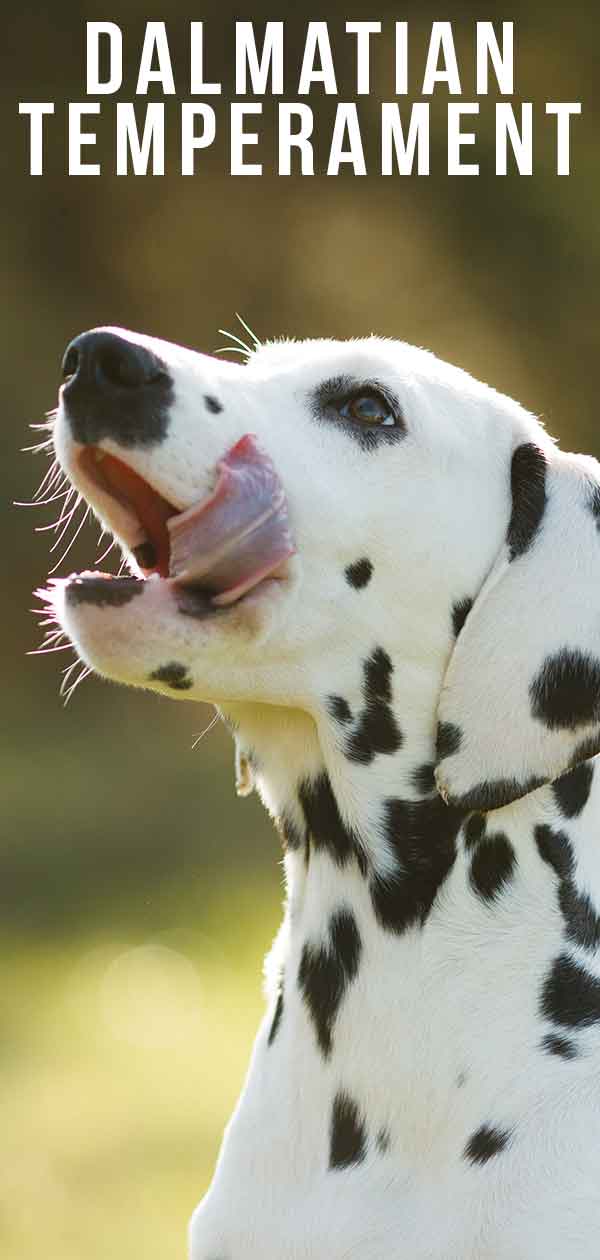 This handsome breed made attractive attendants as they ran alongside carriages and riders to protect them from highwaymen and other predators.
The Dalmatian's affinity for horses and natural coaching instincts also made them an excellent fit to work with fire departments.
It was their job to run ahead of the horse-drawn fire engine to clear the crowded city streets.
Today, many firehouses still keep Dalmatians as mascots in honor of their heroic past.
The Typical Dalmatian Temperament
Dalmatian temperament can differ greatly throughout the breed.
Behavior is due to a combination of genetic background and the environment and handling the individual dog receives.
That's why sometimes you'll hear them described as being dignified, dependable, and affectionate. Other times they're high-strung, stubborn, and aggressive.
Some people say they're wonderful with children, and others that they don't seem to like kids much at all.
To his credit, the Dalmatian is a smart and adaptable dog.
In most cases, they love people and want to be involved in all family activities.
They generally get along well with other animals, and of course, are particularly fond of horses.
However, their history may make them prone to guarding tendencies and protective instincts.
Providing them with early socialization, training, and plenty of exercise and companionship are the best ways to ensure your dog is well-adjusted.
The Disney Dilemma – What it Means to Be a Fad Breed
Fads and fashions come and go and impact every aspect of society.
A fad is defined as "an intense and widely shared enthusiasm for something, especially one that is short-lived and without basis in the object's qualities."
This study found that movies featuring dogs often had a huge impact on the popularity of the breed for up to 10 years after the film's release.
There is possibly no better example of this phenomenon than the Disney film 101 Dalmatians.
This animated feature was re-released in 1985 and for eight years afterward, the annual number of new Dalmatian registrations with the American Kennel Club (AKC) increased, from 8,170 puppies to 42,816 puppies.
The breed's status, which peaked in 1993, was followed by the sharpest decline of any breed in AKC history—a decrease of 97% within a decade.
Unfortunately, this meteoric rise and eventual steep decline in popularity had some serious negative impacts for the Dalmatian.
How Breeding Impacts Dalmatian Temperament
Needless to say, real live dogs are not cartoon characters.
Many of the people who bought a Dalmatian puppy for their child weren't prepared for the amount of time and energy these dogs require in terms of exercise and companionship.
Dals who are left alone too much or not properly socialized can display destructive behavior, like digging and chewing.
Some may snap at and bite strangers.
The surge in demand for Dalmatians allowed puppy mills and unscrupulous breeders, out to make a fast buck, to flood the market with poorly bred dogs.
This compounded the problem because indiscriminate breeding can increase behavior and health issues.
Many of these poorly bred dogs displayed stubborn and aggressive behavior.
The Dalmatian is predisposed to deafness and urinary tract problems. Overbreeding can increase the incidence of these genetic defects.
The end result was that shelters became overwhelmed with Dalmatians who weren't properly trained and socialized.
Are Dalmatians Easy To Train?
Although highly intelligent, an innate tendency towards stubbornness and willfulness can make the Dalmatian a handful when it comes to training.
This is an independent breed who can be manipulative and will try to do things their own way. Owners need consistency and patience.
They can also be quite sensitive, so positive, rewards-based training will work best.
If your Dalmatian is obstinate, you may also want to consider puppy obedience classes.
As with any breed, early socialization is important. Introduce him to different people, situations, and other dogs. This is the best way to ensure you'll raise a well-adjusted adult Dal.
Importance of Exercising Your Dalmatian
The Dalmatian is an active, athletic dog that requires a significant amount of physical exercise and mental stimulation.
With his strong working background, a Dal who's left on his own with nothing to do can easily become bored.
This leads to anxiety, rowdiness, and destructive behavior.
Remember, these dogs were able to run for miles alongside carriages.
They have plenty of stamina and love chasing balls, long hikes, running, and jogging beside bikes.
However, Dalmatians are late bloomers and don't fully mature until about two years of age.
This means their joints and bones aren't full formed until then.
Strenuous exercise should be monitored up until this point, as hip dysplasia is a problem for the breed.
Once they become adults, these dogs need an abundance of daily exercise to stay fit and healthy.
One hour of exercise is the absolute minimum.
Better would be two hours, with at least a portion of this time off the leash so they can run.
A Dalmatian who isn't able to exercise his body and mind will find other ways to burn off their excess energy.
Digging, chewing, and further destructive behaviors are often the reason why these dogs end up in shelters.
Are Dalmatians Friendly?
In many circumstances the Dalmatian is friendly, outgoing, and affectionate.
They love their families and even have a reputation for being good with children.
However, they're too rambunctious to be left alone around little ones.
A full grown Dal can weigh up to 70 pounds and could easily knock down unsuspecting toddlers.
As mentioned, the Dalmatian needs plenty of socialization, training, and exercise to bring out his best qualities.
Sometimes their affability does not extend to strangers. They may be snappish.
When this adaptable breed receives the love and attention he so greatly requires, he can be quite a friendly companion.
What To Look For in a Dalmatian Puppy
When searching for a puppy, it's best if you can observe the entire litter together as a group.
This will allow their different personalities to be more apparent.
When choosing a puppy, look for the one who's neither shy, nor aggressive.
Instead, select one who appears outgoing and shows curiosity without being dominant or too passive.
Are Dalmatians Aggressive?
While most Dalmatians are friendly, there are some who can be aggressive.
This Canadian study on dog attacks found the Dalmatian to be involved in bite incidents.
This study determined that aggression, anxiety, and unruly behavior were present in the breed.
As mentioned, carriage dog is among the many occupations the Dalmatian has excelled in over the years.
In England in the 17th century, British nobles wouldn't travel anywhere without them.
When their master was otherwise occupied, Dalmatians were employed to watch the horse and carriage to keep them safe.
If trouble arose, the dedicated Dal would be quick to alert their human to the problem.
Sometimes the dog's size and ability to protect would be enough to prevent any wrongdoing.
However, this natural instinct to guard and protect can cause them to be aggressive with strangers.
If the Dalmatian detects any signs of threatening behavior from someone they don't know, they will quite likely bark or growl.
Do Dalmatians Like Other Dogs?
For the most part Dalmatians will get along fine with other dogs, and even cats.
If you happen to own horses, they will get on famously.
However, there are some Dalmatians who may not take kindly to other dogs.
This is a not uncommon problem for many breeds.
The best way to overcome this issue is early socialization.
To start, go slowly with short sessions that are fun experiences for them.
Puppy classes are an option. They're a good place to meet other dogs.
Natural Instincts
All dogs are born with certain natural behaviors or things they can do without having to be taught how, like herding, hunting, and retrieving.
In many ways the Dalmatian is unique.
A combination of speed, endurance, and watchfulness made them well-suited for their roles.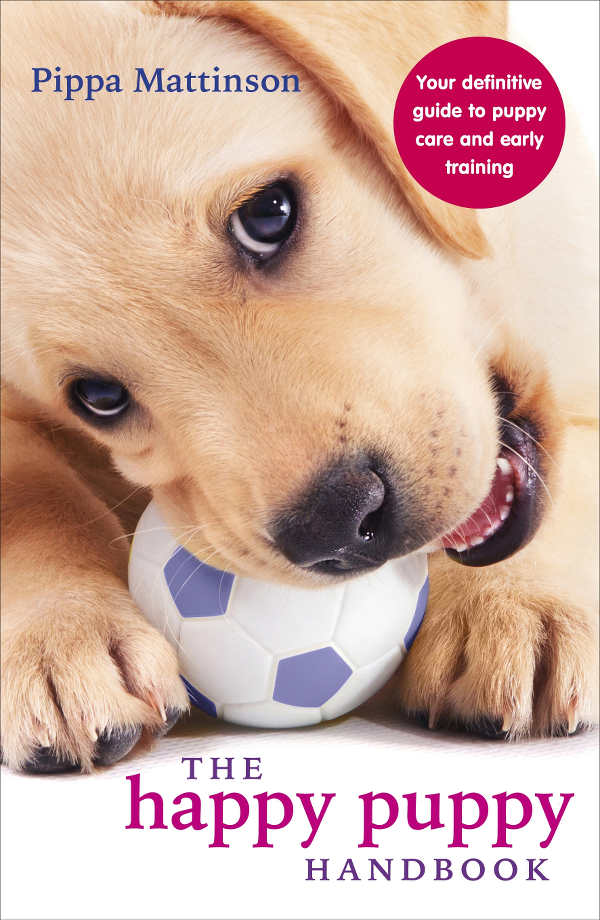 Although they're not your typical guard dog, they do possess a natural instinct to guard and protect.
These instincts are genetic.
Dalmatians have retained their old protective instincts.
It's why some can be standoffish with strangers and it also makes them reliable watch dogs.
Are Dalmatians Good Family Pets?
There's plenty to think about before bringing a Dalmatian into your life.
This is an extremely active and athletic dog who needs a large amount of daily exercise, mental stimulation, and human companionship to be happy.
Choosing from a repeatable breeder is always important when buying a puppy.
If it's a Dalmatian you're after, then it's even more crucial.
Some Dalmatians can make wonderful family pets.
Unfortunately, some Dalmatians were poorly bred and can have serious behavioral problems.
References and Resources
Herzog, H., "Forty-two Thousand and One Dalmatians: Fads, Social Contagion, and Dog Breed Popularity," Fads, Social Contagion, and Dog Breed Popularity, 2006.
Ghirlanda, S., et al., "Dog Movie Stars and Dog Breed Popularity: A Case Study in Media Influence on Choice," PLOS, 2014.
Navarro, M., "After Movies, Unwanted Dalmatians," New York Times, 1997.
Famula, TR et al., "Complex segregation analysis of deafness in Dalmatians," American Journal of Veterinary Research, 2000.
Bannasch, DL, et al., "Inheritance of Urinary Calculi in the Dalmatian," Journal of Veterinary Medicine, 2008.
Overall, KL, et al., "Dog bites to humans—demography, epidemiology, injury, and risk," JAVMA, Vol 218, No. 12, 2001.
McMillan, FD, "The Harmful Effects of Puppy Mills on Breeding Dogs and Their Puppies," Best Friends Animal Society.
Raghavan, M.,"Fatal dog attacks in Canada, 1990–2007," The Canadian Veterinary Journal, 2008.
Kapatkin, AS, et al., "Canine Hip Dysplasia:The Disease and Its Diagnosis," vetlearn.com, 2002.
Spady, TC, et al., "Canine Behavioral Genetics: Pointing Out the Phenotypes and Herding up the Genes," American Journal of Human Genetics, 2008.
Bamberger M., et al., "Signalment factors, comorbidity, and trends in behavior diagnoses in dogs: 1,644 cases (1991–2001)," JAVMA, Vol 229, No. 10, 2006.