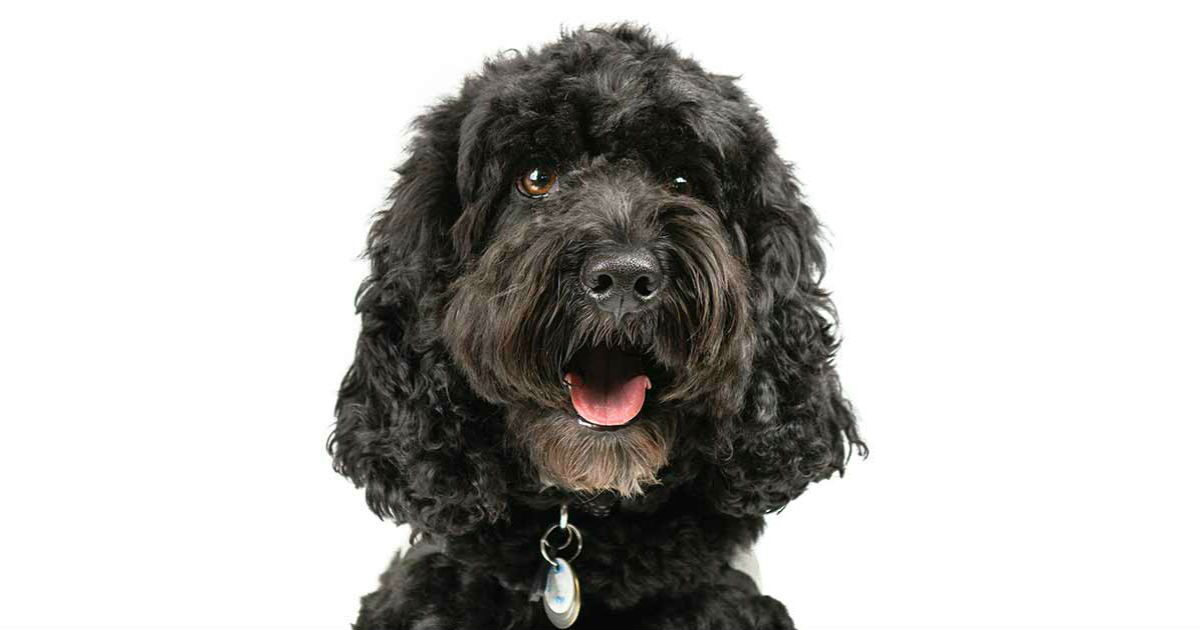 Cockapoo training is important just as training is for any breed. But there are some special things you can take into account for them when it comes to their poodle and spaniel genetics.
The cockapoo. Sure, it's a ridiculous name fit for a character in a Jim Henson movie, but this "designer" breed can steal your heart.
In fact, if you're reading this article right now—you may have already succumbed to the adorability of these little fluff balls of joy, haven't you?
The cockapoo gets its cockamamy name from its history of being crossbred from cocker spaniels and poodles. For more detailed information about the breed itself, history and health expectations, head over to this article all about the cockapoo breed.
Today, though, we are focusing solely on the question of cockapoo training.
Are cockapoos easy to train?
The parent breeds of the cockapoo—cocker spaniel and poodle—are both widely accepted as some of the easiest dog breeds to train.
Poodles originated in the sporting world of water retrieving, and quickly gained a reputation for being incredibly intelligent and personable companions.
Cocker spaniels were also bred for hunting—using their keen scenting abilities to find and flush birds out of brush, and later retrieve the downed birds to hand. They are energetic little dogs with enthusiasm for learning and working alongside humans.
Now, even though cockapoos have been around since the 1950s, the breed is not fully established on its own—it's still a crossbreed.
This means that predicting the behavior traits of the breed as a whole is difficult.
Each generation, each litter and each individual dog can differ greatly from one to the next in terms of physical traits, temperament and health.
That being said, the majority of owners say cockapoo training is fun and relatively easy. Overall, owners and trainers alike report these pups to be energetic, but eager to please, social pets.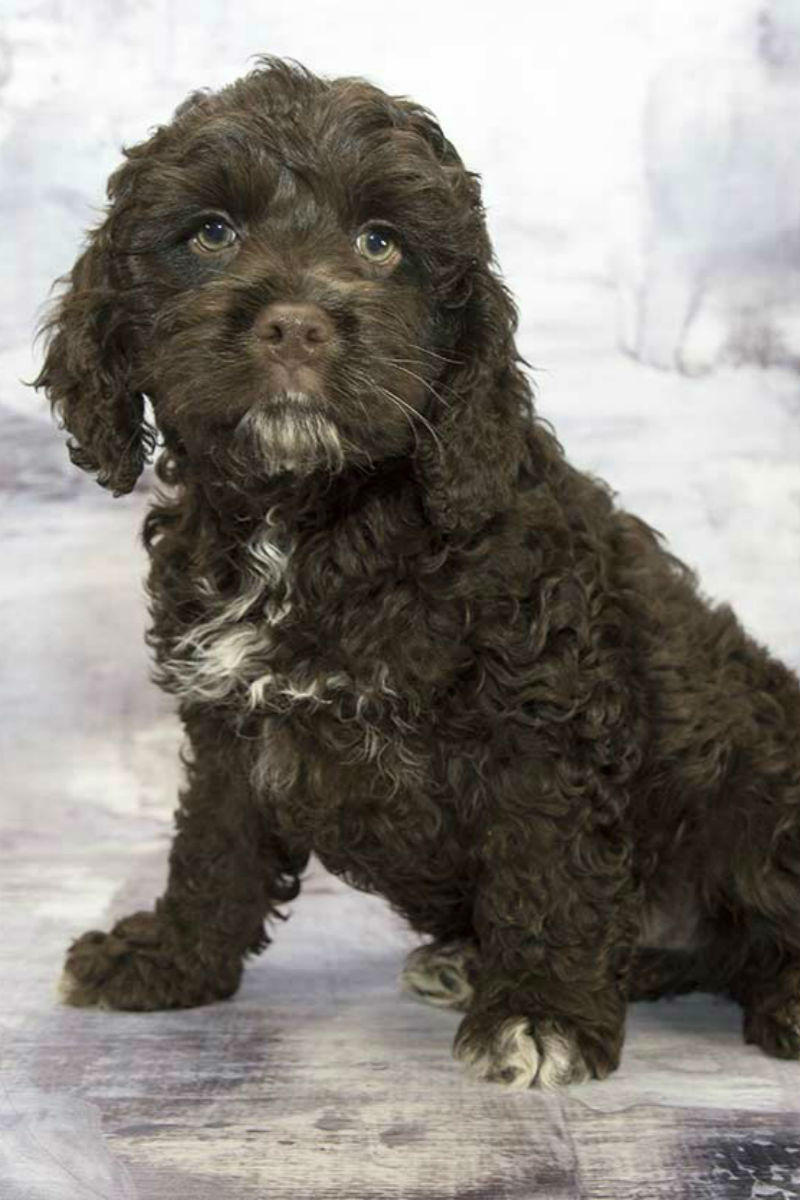 How to Train a Cockapoo Using Positive Reinforcement
We are always proponents of positive training methods, and cockapoo training is no exception.
Positive reinforcement is the use of a reward system for encouraging a wanted behavior to be repeated. For example, if you want to teach your dog to sit, you reward her when she sits. She'll quickly associate the behavior with a reward.
If she's not sitting, do you punish her? Of course not. Responsible dog owners ignore the behaviors we don't want, and we reward the behaviors we do want.
Rewards can include food, special treats, praise and petting, playing with a favorite toy, etc. You'll know if your dog likes the reward by looking at his approval meter—how much his tail is wagging.
So as you embark on your cockapoo training, we recommend learning the basics of positive reinforcement techniques or hiring a local trainer who does.
Basic Training for Cockapoos
Get started right away with your training.
Here are a few links to various guides for the different stages of your training process if you want to learn how to take care of your new cockapoo.
Tips for Cockapoo Potty Training
Potty training should be your first goal. For cockapoo puppy training tips this, "Puppy Training Stages" goes into detail about how to set up a routine and establish potty training.
Crate Training
No matter at what age you get your new cockapoo, crate training is the next essential training tool we recommend. Since cockapoos vary greatly in size—from 6 to 30lbs—you might want to get a crate that adjusts in size with a divider until your dog is fully grown.
We recommend following the detailed crate training guide by expert trainer Pippa Mattinson.
Training Your Cockapoo to Have Good Manners
Once you've established a solid foundation for home life, you can move on to other basic canine companion manners.
Whether your cockapoo is 6 lbs or 30 lbs, it's important to teach him not to jump on people. You can use our training guide for stopping jumping here.
Most puppies will go through a play biting phase, so if you need help training your cockapoo not to nip, you can follow this guide.
Other Training Essentials
After you've dealt with the priorities of cockapoo puppy training, you can move on to some other training essentials.
The most-used training tools for any breed of dog include "sit" and "stay" – and for good reason.
Teaching a dog to sit instead of jumping for attention is a great way to curb nuisance and dangerous jumping.
You'll inevitably have lots of people in public who want to meet and greet your adorable cockapoo, so teaching him to sit while being petted by strangers will be a very useful tool.
A dog that learns to "stay" learns self-control, which will be important to temper the high energy of the cockapoo.
Additionally, learning how to walk politely on a leash in public is important. Since your cockapoo could potentially be a small dog, a lot of people take for granted the need to train them to walk politely on a leash.
Small dogs will therefore pull harder against the leash without much notice from their pet parents, but it will wear them out physically, cause anxiety and potentially injury.
How to Find Help for Cockapoo Training Problems
If DIY training with our cockapoo training tips for first-time owners isn't working for you, do have a look at our online training courses. And for more free information on every aspect of training your dog check out: Dog Training, Obedience, Good Manners And Fun!
You can hone in on certified positive trainers using the database search for the Council for Professional Dog Trainers or the Karen Pryor Academy.
We love to hear from our readers. If you have one of these sweet pups and have some tips on how to train your cockapoo for potential new owners, please let us know.
References and Further Reading:
Foley, M.D. "Cockapoo"