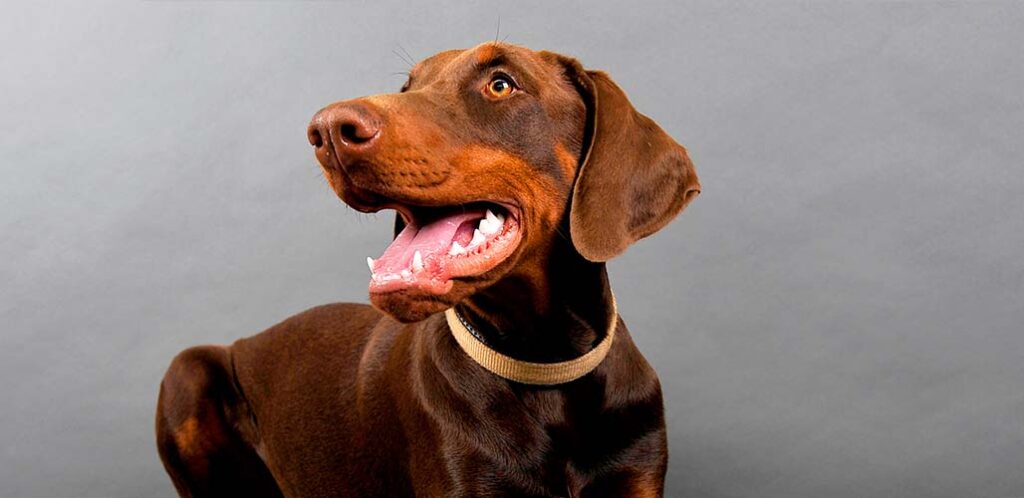 Brown Doberman Pinschers are a less common sight than the black and tan variety. Although brown is not an official color for the purebred Doberman breed, these affectionate, loyal and protective dogs are still sometimes purebred. The brown Doberman is often actually a red Doberman. An active, energetic short coated dog that has a reddish-brown coat. Brown Doberman puppies are often described as chocolate or chestnut in color. Today we'll check out the different ways you can find a brown Doberman, and what their color means for their temperament and health.
Contents
No matter what their color, a Doberman will be a loyal, intelligent, and high energy dog. Training and socialization are a must from an early age. Though coat care is refreshingly easy! Could a Doberman with this interesting shade be perfect for you?
Does a Brown Doberman Exist?
The Doberman Pinscher is a popular purebred dog that was originally bred as a working dog and guard dog. However, more recent roles include police and military dogs and even just family companions. Dobermans come in a range of colors, but brown doesn't actually make the list of official shades.
So, how does that explain all the photos of brown Dobermans you can find? Well, it's actually likely that you're seeing red Dobies. Red coloring on a Doberman will often look brown, but with a slight red tint or sheen. In fact, this coloring is also described as chocolate by some fans of the breed. So, if your heart is set on finding a Doberman with brown fur, you might want to consider red Dobies.
Another potential way to find brown fur on a Doberman is by looking into Doberman mixes. However, mixing a purebred Doberman with another breed can change a lot more than just their fur color. It can alter all physical traits and your puppy's potential personality. So, owners should be prepared for any potential outcome.
What Does a Brown Doberman Look Like?
Assuming that you're looking at a purebred Doberman rather than a mixed breed with brown fur, a red or brown Doberman will have the same body type and general features as any other Doberman. They are athletic, muscular dogs that can reach between 24 and 28 inches tall as adults. They are usually between 60 and 100 lbs when fully grown, but some may exceed these statistics. As a general rule, males are larger than females.
Brown Dobermans have a short glossy coat. Since they are actually red in color, they will usually have a reddish tint to their fur. They will have the typical Doberman rust markings. These markings will be slightly lighter than the rest of their fur. They will appear above each eye, on the muzzle, throat, chest, legs, and feet, and below the tail. Some might also have some white markings, particularly on the chest.
Cropped ears and docked tails are a common sight amongst Dobermans. This procedure will usually happen before you bring your puppy home at 8 weeks. But, both procedures are controversial and are becoming increasingly banned across the world. So, brown Dobermans with floppy ears and a long, slender tail are becoming a much more common sight!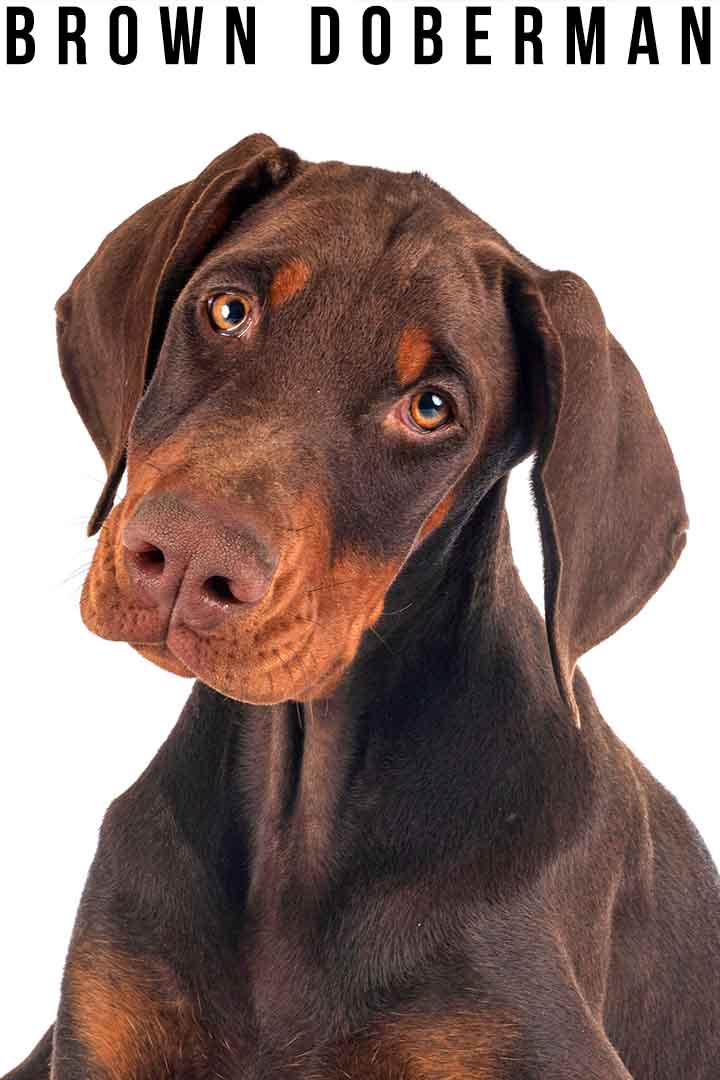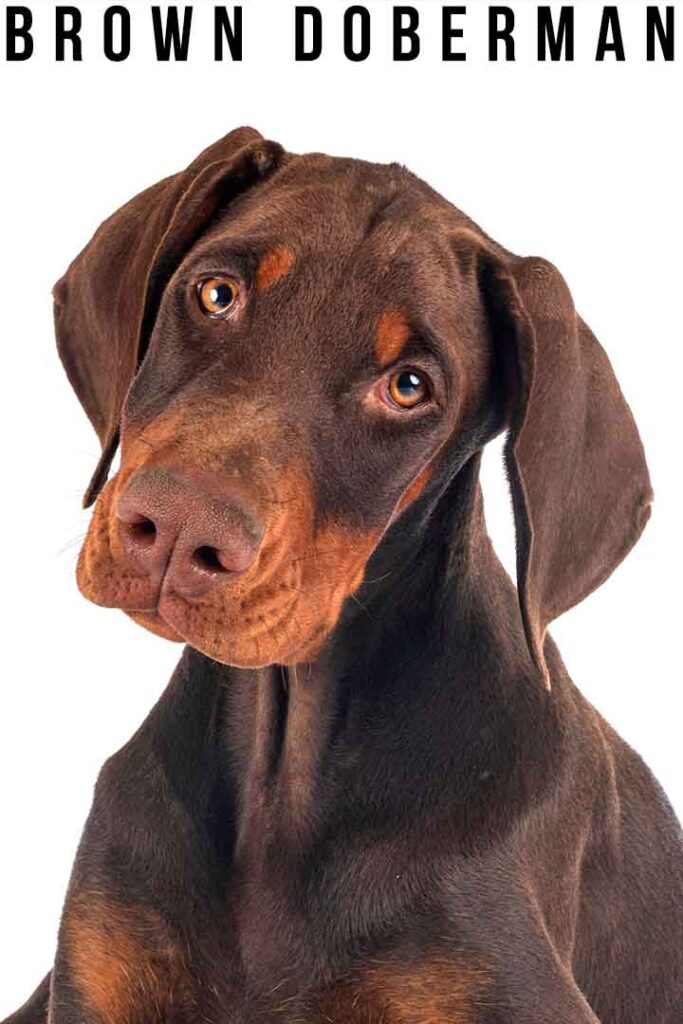 Brown Doberman Genes
Brown/red Dobermans get their color from a recessive gene. This acts at the same locus as the gene required for black fur – the B gene. So, to express brown fur, a Doberman must receive a recessive copy from each parent (bb). If one or both genes at this locus are dominant (Bb or BB), your Doberman will have black fur.
However, this means that recessive genes needed for brown fur in Dobermans can go unnoticed for generations. So, brown Dobies can be a surprise when they emerge in a litter from two black Doberman parents. Despite this, breeders who are specifically trying to produce puppies with brown fur will usually stick to breeding two red Dobermans, since they cannot pass on the dominant B gene for black fur.
Is Brown an Official Doberman Color?
"Brown" is not an officially accepted color according to the AKC breed standard. However, red is! And, as we already know, red Dobermans actually have a reddish-brown fur which is often described as chocolate or chestnut.
So, when searching for a purebred, pedigree Doberman with brown fur, you will actually need to search for a red Doberman.
Are Brown Doberman Pinschers Rare?
Brown coloring is caused by a recessive gene. So, brown or red Dobermans are less common than black and rust Dobermans. However, they aren't the least common Doberman coloring out there.
Dilute Doberman shades include fawn/Isabella and blue. These shades require two copies of the recessive dilute gene (d) in order to show on your dog's fur. And, since fawn is recessive red/brown, these puppies will need two copies of the d gene and two copies of the b gene. So, brown Dobermans can be hard to come across, especially compared to more dominant shades. But, they are not the most rare color available.
Are Brown Doberman Dogs More Aggressive?
Brown fur won't change the traditional Doberman personality. They are an intelligent, loyal, and affectionate dog breed. Dobermans are known to get along well with all family members, from old to young. They are gentle and playful, particularly when with members of the family.
But, these strong bonds can lead to potential aggression and guarding behaviors. So, it's vital to socialize your brown Doberman from a young age to all different types of people and animals, both inside and outside the home. On top of this, training is a must, particularly since this is a large adult breed.
Training will also provide some much needed exercise and mental stimulation. Dobermans are intelligent and energetic dogs. Interactive toys will be a great investment. And, you must be prepared to commit time every single day to exercising your dog. This breed is best in homes where they aren't left alone for very long periods, as this can lead to anxiety and stress.
Brown Doberman Health
Certain shades of Doberman are linked to health problems. For example, fawn and blue Dobermans are more likely to experience skin problems and color dilution alopecia. However, there is no current link between red Dobermans and certain health issues.
But, this does not mean that brown Dobermans are never going to suffer from health problems. In fact, they are prone to the same problems as any other Doberman. And, sadly, some of these can have a huge impact on your dog's quality of life and overall lifespan.
One major problem to be aware of is Dilated Cardiomyopathy, which affects around 60% of the breed. This is a fatal heart problem and is not just restricted to senior dogs. Breeders are working hard to eradicate this problem from breed lines, but it is still a huge issue. So, owners should educate themselves about early symptoms and work with their veterinarian to give their Dobies the healthiest lives possible.
There are other health issues which are also a risk for brown Dobermans. Including hip and elbow dysplasia, autoimmune thyroiditis, and von Willebrand's disease. Health testing is available for some of the Doberman's health problems.
Caring for Brown Doberman Fur
The Doberman breed has a short, glossy coat. They won't need a huge amount of grooming to keep their coat looking its best. But, this is a very heavy shedding breed. Regular brushing can help to reduce the amount of fur you find around your home, particularly in those hotter months.
If your Dobie has uncropped ears, you should check their ears regularly for excess wax and infections. On top of this, you should also regularly trim your Doberman's nails, particularly if they don't get naturally ground down when exercising outside.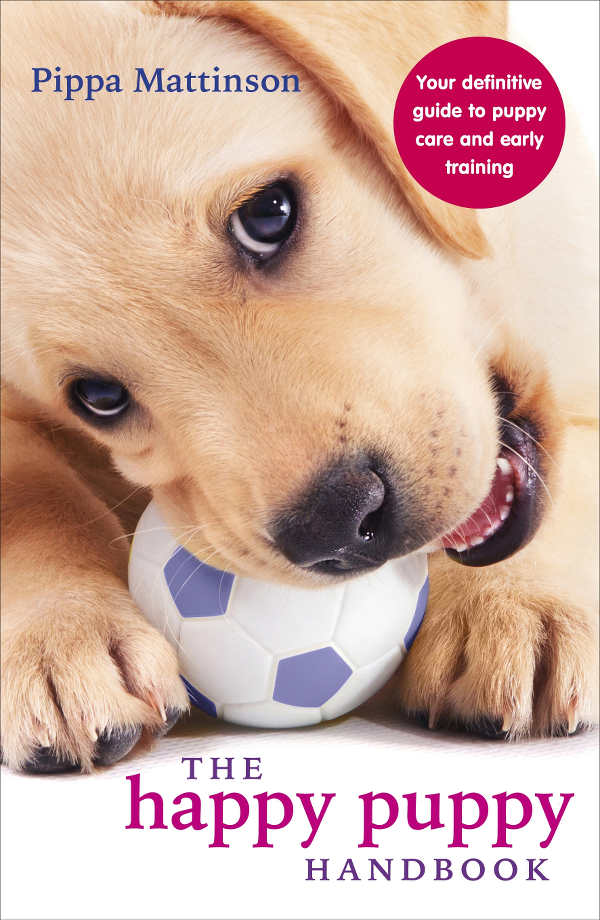 Finding Brown Doberman Puppies
If you have decided a brown Doberman will be a good fit for your home, your next step is to find one! You have two options here: buying a puppy from a reputable breeder or adoption. But, no matter which avenue you go down, you will likely have more luck searching for a "red" Doberman, as this is the official term for brown Dobies.
Reputable breeders will only breed the healthiest dogs. But, they will also get started on training and socialization early. And, they will have a very high level of care for the puppies and parent dogs. They will usually not make their income solely from breeding puppies. Puppies from backyard breeders and puppy mills are usually less healthy, less well cared for, and often show behavioral problems. So it's worth putting in plenty of time and research before choosing a breeder.
Adoption is a great avenue to go down with the Doberman breed. The available dogs might be slightly older, but many will still make wonderful family pets. Work closely with adoption center staff to ensure you're bringing home a Doberman that suits your lifestyle and family. For instance, let them know if you have other pets, young children, non-dog pets, and so on. All of this can impact which dog will be right for you.
Your Brown Doberman
The brown Doberman is most often described as a red Doberman. These dogs are intelligent, energetic, and form very strong bonds with their families. Though "brown" isn't an accepted shade according to the AKC breed standard, red Dobermans have brown fur!
Do you already own a brown Doberman? Or are you still searching for one to bring into your family?
Readers Also Liked
References and Resources
Brancalion, L. (et al), 'Canine Coat Pigmentation Genetics: A Review', Animal Genetics (2021)
'Official Standard of the Doberman Pinscher', AKC (1990)
Beuchat, C. 'An Update on the Genetic Status of the Doberman Pinscher', The Institute of Canine Biology (2017)
Howell, T. (et al), 'Puppy Parties and Beyond: The Role of Early Age Socialization Practices on Adult Dog Behavior', Veterinary Medicine: Research and Reports (2015)
Cutler, J. (et al), 'Puppy Socialization Practices of a Sample of Dog Owners From Across Canada and the United States', Journal of the American Veterinary Medical Association (2017)
Wess, G. (et al), 'Prevalence of Dilated Cardiomyopathy in Doberman Pinschers in Various Age Groups', Journal of Veterinary Internal Medicine (2010)
The Canine Health Information Center