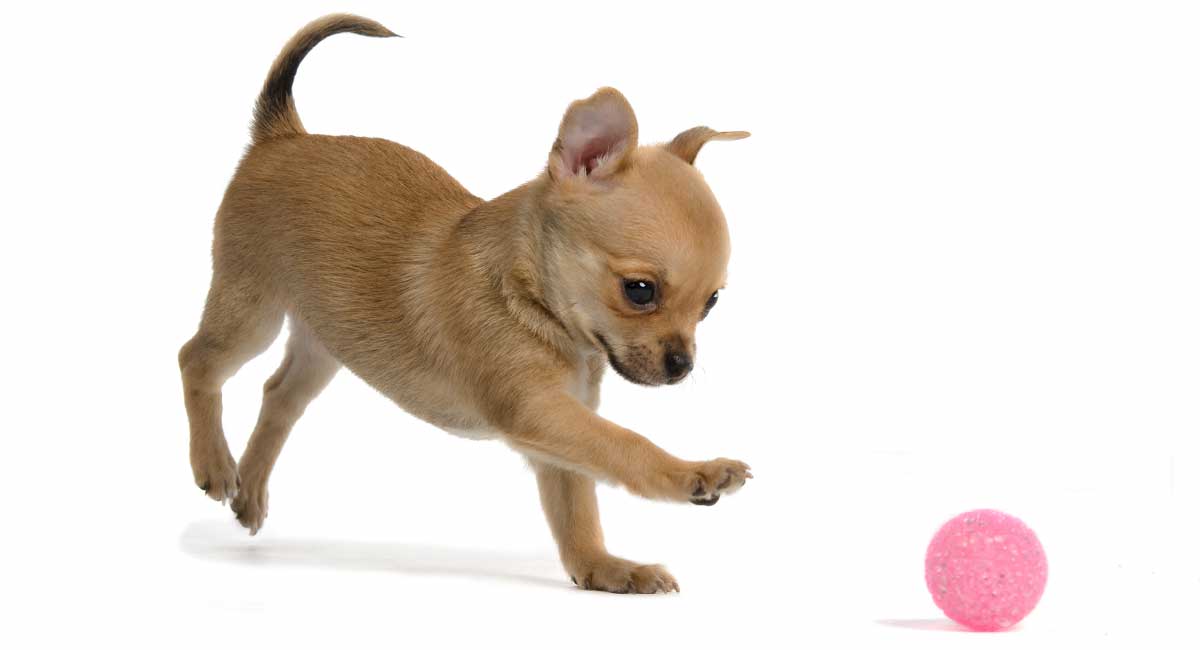 Finding the best toys for Chihuahuas can seem difficult given the breed's size!
But just because Chihuahuas are a small breed doesn't mean there aren't lots of toys that are great for their mental and physical development.
Getting the best toys for Chihuahuas is really important.
Not only to keep them entertained, but also to provide this mental and physical stimulation.
So what are the best dog toys for Chihuahuas?
Products included in this article were carefully and independently selected by the Happy Puppy Site team. If you decide to make a purchase from one of the links marked by an asterisk, we may earn a small commission on that sale. This is at no extra cost to you.
What kind of toys do Chihuahuas like?
Chihuahuas may be small, but they have big personalities!
The best Chihuahua toys and accessories are a great way to show off these personalities!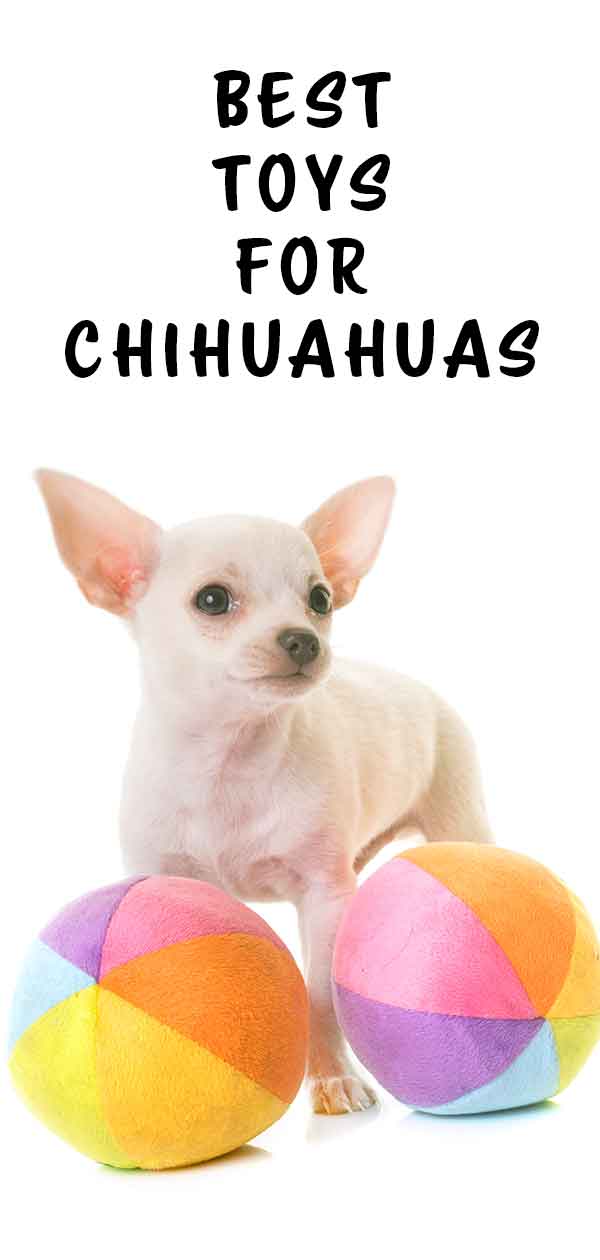 Chihuahuas love to play, and are a very intelligent breed that take to training well.
The best toys for Chihuahuas are the ones that can be used to stimulate the intelligence of these small dogs.
This might include toys that have lots of different interactive parts for your Chihuahua to explore and play with.
These parts could be different fabrics, noises the toy makes to grab your Chihuahua's attention, or even places you can hide treats for your pup to find.
However, toys that use treats need to be used in moderation, as too many of these can commonly lead Chihuahuas to obesity!
So what toys do Chihuahuas like the most?
Chihuahua chew toys
It might take some time for you to find your Chihuahua's favorite toys, as every dog will be different!
What one Chihuahua loves, another might not find so interesting!
But that doesn't mean we have to limit our options!
Chew rope toys
Chew toys are some of the best toys for Chihuahuas. Not only do they help to prevent boredom, and keep your Chihuahua pups feeling happy, they can also help maintain good dental health.
If you know your Chihuahua loves chew toys, you might want to consider getting a selection, like this Puppy Chew Rope Toy* set!


It contains 8 different cotton rope toys to give your pup a bit of variety.
The rope toys in this collection are designed for small to medium sized dogs. Your Chihuahua shouldn't struggle to play with a toy that's much too big for it!
Chew toys like these can also be great for relieving teething puppies!
Chew and catch
And if you want to get involved in playtime, you can even use them in games like fetch.
If you've struggled finding chew toys that hold up against playtime with your Chihuahua, another great option is the OneIsAll Durable Squeaky Toy*.
Not only is this option great for puppies that love chewing, but it also includes a squeaker that can attract the attention of your Chihuahua!
It is around 8 inches tall and 6 inches wide, meaning it shouldn't be too large for your little pup to grab hold of.
Although several reviews mention the tail of the monkey comes apart rather easily, the rest of it is said to hold up very well against chewing pups!
These toys are great for keeping Chihuahuas entertained and also helping keep their dental health in top condition.
But what other types of toys are the best toys for Chihuahuas?
Chihuahua puppy toys
Chihuahuas are small dogs even as adults, so finding the best toys for Chihuahua puppies can be really tough.
If you liked the selection of rope toys above, you'll probably also like this Small Dog Toys* selection!
These packs are a great way to save a bit of money while buying lots of toys for your Chihuahua.
This one comes with a selection of chew toys, rope toys, rubber toys, and soft toys, giving you some of everything!
Collections like this are a great way to find the best toys for your own Chihuahua.
You can see which toys your Chihuahua prefers and use this to help you find others!
This collection is also aimed at small dogs, meaning they're well suited to Chihuahua puppies!
Some of these toys contain squeakers, and they provide a huge variety of fabrics and shapes for your pup to play with.
This means they're great for keeping these intelligent dogs busy and preventing boredom.
Treat toys
Another one of the best toys for Chihuahuas is the Kong Classic* in size small.
This toy also comes in extra small for Chihuahua puppies.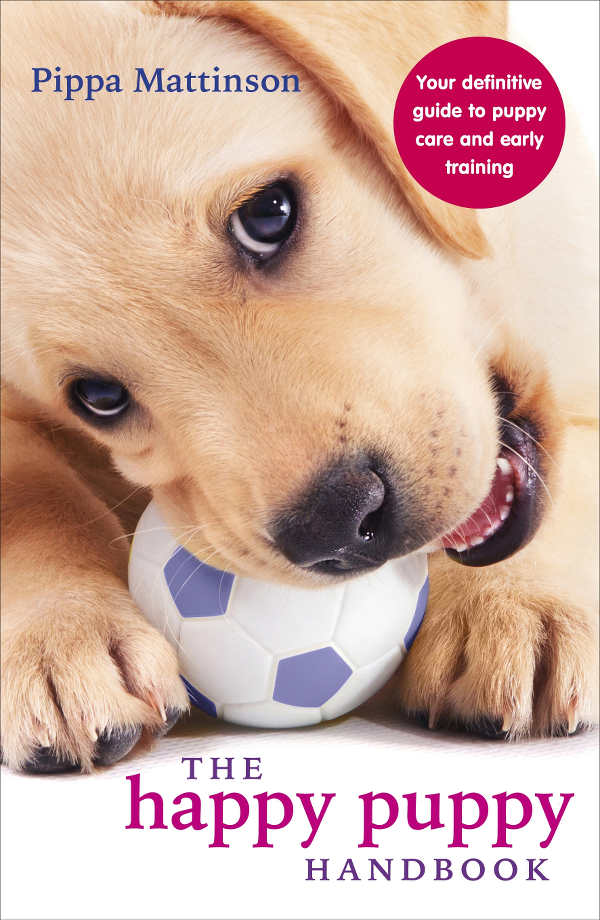 These toys are great for being chased and thrown around by pups as they bounce in unpredictable directions.
They can also be filled with treats that your pup will love trying to get out!
Kong do a huge range of puzzle toys that use treats to stimulate the intelligence of dogs of all sizes.
They usually come in a range of sizes too, to help you choose one that your Chihuahua is actually able to play with.
Playing with toys can give your Chihuahua some valuable exercise. But it is still important not to give them too many treats, as these pups can easily put on weight.
Best toys for chihuahuas
So, hopefully this has given you some inspiration to help find the best toys for your Chihuahua.
These toys are all great at keeping your Chihuahua busy and entertained so it doesn't get bored around the house!
It also helps to provide some light exercise throughout the day.
Have you used any of the toys listed in this article?
If your Chihuahua loves toys that we've missed out, be sure to put it in the comments!
Affiliate link disclosure: Links in this article marked with an * are affiliate links, and we may receive a small commission if you purchase these products. However, we selected them for inclusion independently, and all of the views expressed in this article are our own.