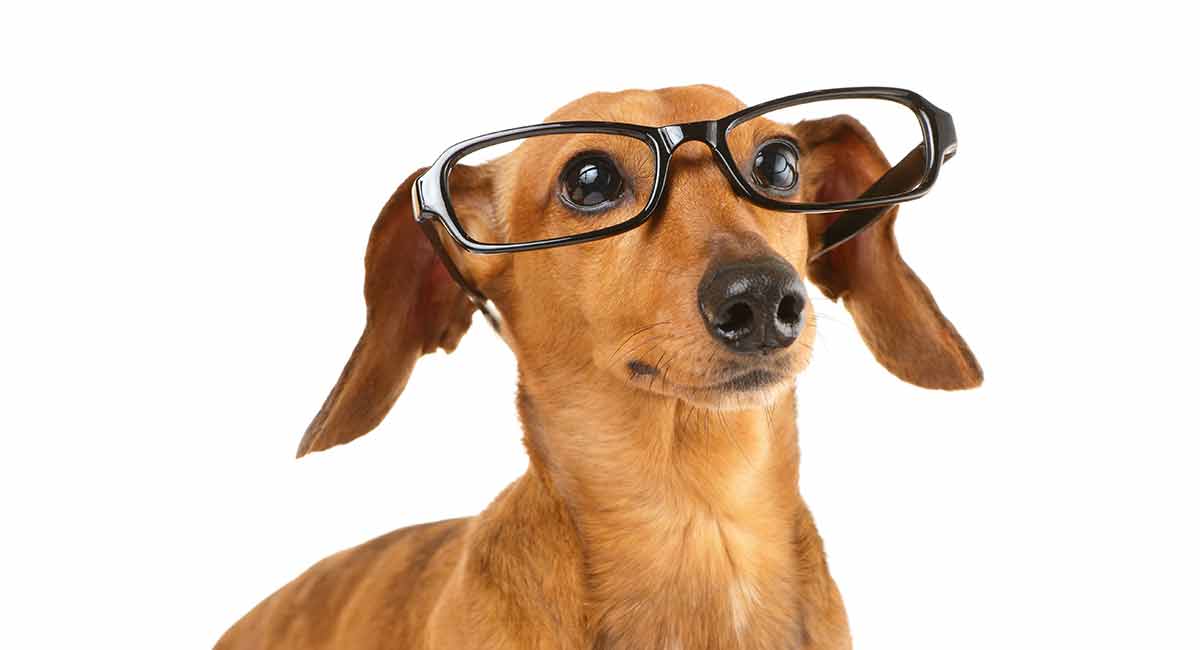 Picking out the best dog puzzle toys for your precious pup isn't as easy as it sounds.
In today's pet-centric culture, your choices go far beyond the ball and the frisbee, with toys rivaling those for human children in innovation and complexity.
Of course, you want to select the best dog puzzles to keep your pooch entertained, especially during times when you must be out of the home or don't have lots of time for interactive play.
But how can you know which dog puzzle toys are best for your dog's breed, age and stage of life?
In this article, we introduce you to the "best of the best" dog puzzle toys in several categories, including interactive toys, games, slow feeders and more.
Products included in this article were carefully and independently selected by the Happy Puppy Site team. If you decide to make a purchase from one of the links marked by an asterisk, we may earn a small commission on that sale. This is at no extra cost to you.
Best Dog Puzzle Toys
The best dog puzzle toys for one dog breed can look quite different from the best dog puzzle toys for another dog breed.
This is because different breeds have different chew strengths, interests, aptitudes and attention spans.
You should always supervise your pooch the first time you offer any new dog toys during playtime.
Only after you have watched several play sessions with that toy should you assume the dog puzzle toy is safe for solo, unsupervised play.
If your dog is an extremely aggressive chewer, you may find that dog puzzle toys are not the right toy choice, only because they often have moving parts that can be detached and swallowed.
(Kong toys are one potential exception to this. The Kong Extreme line is specifically designed to be safe even for the most aggressive chewers.)
Interactive Puzzle Dog Toys
These interactive dog puzzles will keep your dog intrigued and engaged when you need to focus elsewhere.
Outward Hound Hide-A-Squirrel and Puzzle Plush Squeaking Toys for Dogs.* If you see this dog puzzle toy everywhere you look, it is because this is hands-down one of the most popular interactive puzzle dog toys ever created.
It is also a nice alternative to treat-based interactive puzzle toys to help manage your dog's waistline. You can choose from four sizes (S, M, L, XL) and four different characters (squirrel, bee, hedgehog, bird).
If your dog makes any of the pieces "disappear," it is easy to reorder the pieces separately.*
The squeakers are hidden deep inside each part, so be sure to supervise your dog when you first introduce this toy until you see how the play proceeds.
Ethical Pets Spot Seek-a-Treat Flip 'N Slide Treat Dispenser for Dogs.* This popular and highly rated treat puzzle will challenge your dog's IQ with a variety of games designed to help retrieve tasty treats.
The material is durable and dog-safe, and the bright colors will help to hold your dog's interest.
Kong Dog Puzzle Toys
The Kong company has become a trusted name in dog-safe, enriching and invigorating toys for dogs of all ages, breeds and sizes.
Kong also offers a special line of puppy dog puzzle toys suitable for a puppy's teething needs.
These fun Kong dog puzzle toys can be trusted to help your pup cope with separation anxiety, enjoy solo play time and find comfort when comfort is needed.
KONG Wobbler Treat Dispensing Dog Toy.* Today, you might be hard-pressed to find a veterinarian or dog trainer who doesn't recommend the entire line of KONG dog toys.
This brand uses dog-safe, durable materials graded for chewing style (puppy, regular, extreme).
The toys wobble, roll, bounce and engage their target (your dog) in exchange for tasty treat rewards.
This toy comes in small and large size, and is a fun new variation on the popular KONG Classic.*
KONG Goodie Bone Dog Toy.* This KONG bone can be stuffed with KONG pre-made treats* or your dog's favorite soft treat.
It comes in three sizes (S, M, L), and is another favorite of dogs and owners everywhere.
KONG Stuff-A-Ball Dog Toy.* As you are likely starting to see, KONG has a near-endless variety of fun treats and puzzle toys for dogs of all ages and stages of life (puppy, adult, senior).
This toy is awesome because it comes in four sizes (S, M, L, XL), and has ridges to help clean your dog's teeth and gums during the treat-retrieval process.
Dog Games Puzzle Toys
Dog puzzle games are a great way to encourage creative thinking and provide outlets for breed-specific instincts such as hunting, foraging and retrieving.
Treat-based puzzle toys are also great if your dog is vision-impaired because they rely on smell rather than sight for playtime.
Outward Hound Dog Tornado Treat Dispensing Dog Toy Brain and Exercise Game for Dogs by Nina Ottosson.* Nina Ottosson is one of the leading designers of dog games puzzle toys today.
This fun and highly rated IQ-building toy challenges your dog to create new strategies to retrieve hidden treats.
Trixie Pet Products Puzzle Toys.* Trixie makes several different styles of interactive puzzle toys and games for dogs.
One of the neatest things about these toys is that there are different levels of difficulty so as your dog masters one level you can introduce the next.
You can also change treat placement to keep your dog guessing.
Nina Ottosson Treat Dispensing Dog Toy, Brain and Exercise Game for Dogs.* This is another Nina Ottosson winner that comes in three styles depending on your dog's skill level and jaw size/shape.
The material looks like real wood but is made of a durable dog-safe composite.
One of the best aspects of these toys is that none of the parts are removable so there is a much lower risk your dog could swallow any of the moving pieces.
Dog Treat Puzzles
A dog treat toy puzzle is one of the major ways you can help your pup cope with issues such as separation anxiety and loneliness.
Offering a dog food toys puzzle helps to distract your pooch with the challenge of extracting a tasty treat from the toy itself so time passes more quickly until you return.
Orbee-Tuff Snoop by Planet Dog.* This vet-recommended dog treat toy puzzle will bounce, float, roll and smell great while it is doing it; the ball material is infused with dog-safe mint.
The material is FDA-approved to be dog-safe.
Toppl made by West Paw Design.* There are two sizes (small, large) and three colors to this vet-approved treat toy.
The toy floats, rolls and (of course) topples as your dog plays with it to get the treats out.
You can also put the small size Toppl inside the large size Toppl to create an extra-challenging puzzle.
Dog owners praise West Paw for their durable, dog safe treat toys.
Treat Dispensing PicklePocket made by Starmark.* This unusual vet-recommended toy may feel soft, but owners of aggressive chewers say it really does stand up to the most determined chewers.
Even though this toy is made in China, it is latex-free, phthalates-free and vinyl-free.
You can also safely put it in the dishwasher for sanitizing.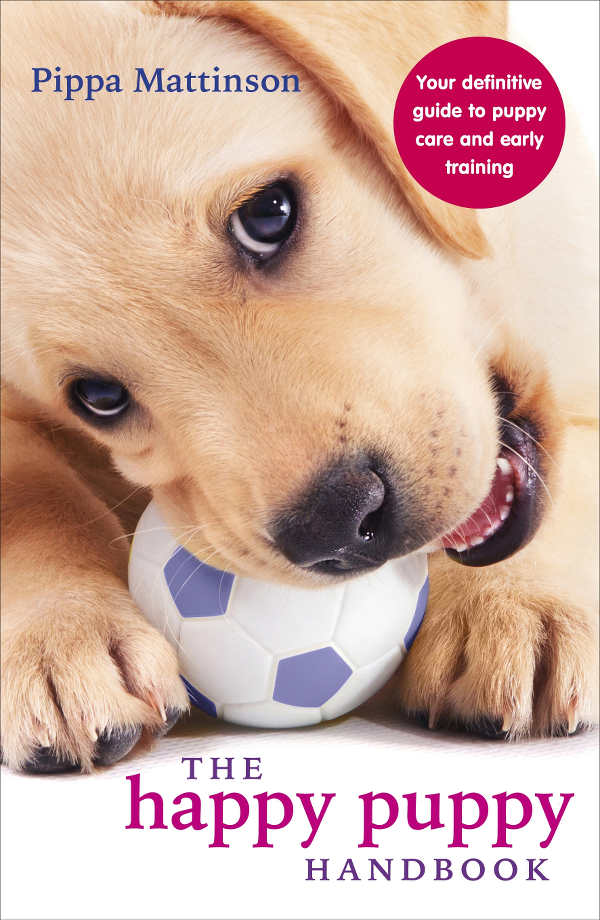 Puzzle Food Bowl for Dogs
A dog food puzzle feeder can be a real blessing for dogs that have a tendency to gulp down their dinner and choke or experience digestive upset as a result.
A puzzle dog bowl or dog puzzle feeder can also prolong the excitement of mealtimes, mimicking the process a wild canine might go through to find dinner.
Simply Pets Online Slow Feeder Bowl for Dog Made of Eco-friendly Bamboo Fiber.* This fun, eco-friendly slow feeder puzzle bowl helps your pup slow down at mealtimes and prolongs the fun of food time.
As a bonus, it is dishwasher-safe.
The Company of Animals Northmate Interactive Dog Slow Feed Bowl.* This fun slow feeder dishwasher-safe "bowl" actually looks like a small patch of grass sitting on your floor when not in use.
You can sprinkle your dog's food in between the "grasses," and it is safe to use for wet or dry food.
Best Dog Puzzle Toys
We hope you have found this article about the best dog puzzle toys useful as you begin the process of choosing fun, enriching dog puzzle toys, treat toys, ball toys and games to keep your smart pup engaged.
Affiliate link disclosure: Links in this article marked with an * are affiliate links, and we may receive a small commission if you purchase these products. However, we selected them for inclusion independently, and all of the views expressed in this article are our own.
References and Further Reading:
Foote, S., 2018, DVM, "Food Puzzles & Toy Reviews: Dog Products," Okaw Vet Clinic
Olmstead, T., 2016, "Only The Best For Man's Best Friend: Top Quality Dog Toys And Gear," Forbes
Pearson, H., 2016, "Toys for Blind Dogs," Caring for a Senior Dog
Stewart, K., DVM, 2018, "Interactive Food Toys," American Humane Society
Woodard, S., 2018, "Dog Toys," Best Friends Animal Society