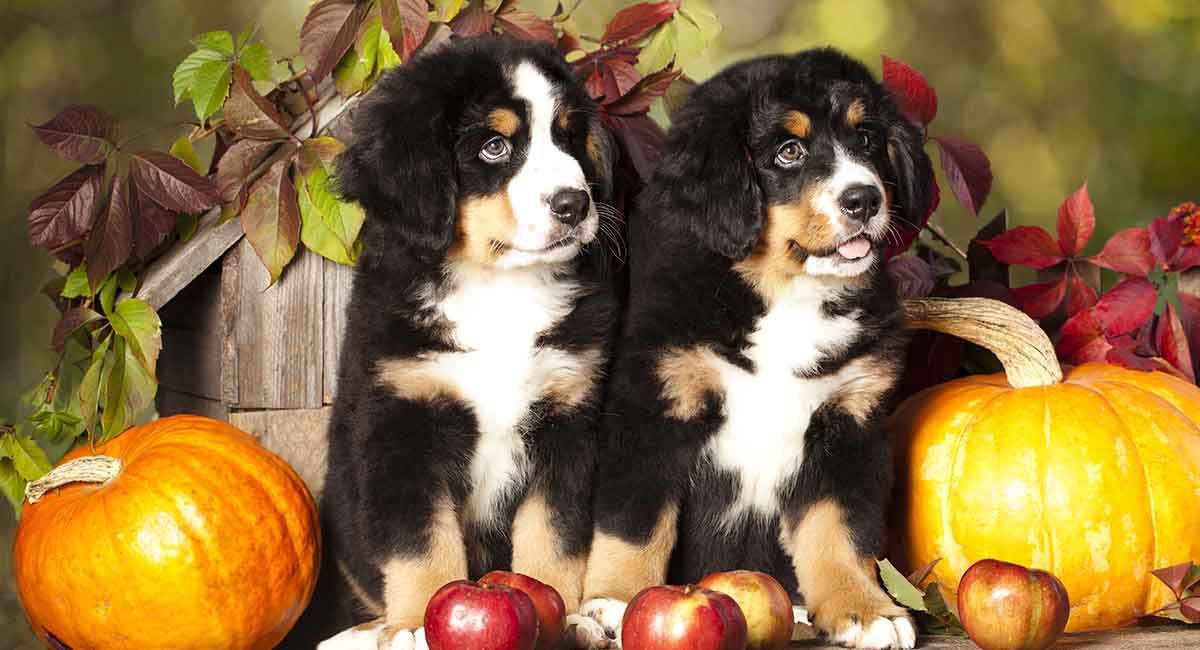 If you want to learn more about the Bernese Mountain dog to figure out if this may be the right dog for you, you've come to the right place! In this article, we've gathered all the Bernese Mountain dog info you need. This includes Bernese Mountain dog size and weight, grooming and shedding, personality and temperament, life expectancy, and health.
We've even provided some helpful tips for picking the right Bernese Mountain dog puppy. By the time you're finished reading this article, you'll have the information you need to decide if the Bernese Mountain dog will be your next canine companion!
Meet the Bernese Mountain Dog
The Bernese Mountain dog comes to us from the snowy mountains of Switzerland. This breed has a long and noble history of by working alongside human in farming, herding, and hunting. Those who love this dog simply call them "Berners," after the farming region in Bern, Switzerland. In Bern, these dogs are well known and loved as tireless farm workers by day and gentle family companions by night.
Origins and History
The Berner is an amazingly strong dog with a reputation for being able to pull, heavy loads! As you might imagine, this trait was highly prized in the days before industrial farming equipment became widely available. However, the industrial revolution led to the introduction of machinery capable of taking this manual farm labor. Thus, Bernese Mountain dogs were no longer so essential and their numbers began to dwindle.
In 1907, a Berner enthusiast, Professor Albert Heim, formed the first Berner Mountain Dog club in Switzerland, almost single-handedly reviving breed's popularity! Then in 1926, a similar scenario unfolded in the United States when a single Bernese Mountain dog pair arrived in Kansas to help with farm work.
It wasn't long after that the breed was recognized by the American Kennel Club (in 1937) and the breed began to appear regularly in show circuits, draft and cart contests. And on the couches of families across the nation.
What Does the Bernese Mountain Dog Look Like?
If you've never seen a Bernese Mountain before, you may be struggling to visualize the full impact of the Bernese Mountain dog size! It's certainly true that a photo is never a substitute for meeting one of these wonderful dogs in person. They are huge, fluffy, stocky and strong.
What is the Average Bernese Mountain Dog Weight and Height?
The height and weight of an adult Bernese Mountain dog can vary rather significantly based on gender. For example, a fully grown male Bernese Mountain dog can weigh 80 to 115 lbs and stand 25 to 27.5 inches tall (paw to shoulder). In contrast, large female Bernese Mountain dogs weigh only 70 to 95 lbs and stand 23 to 26 inches high (paw to shoulder).
As you can probably tell, you're more likely to bring home a smaller dog by choosing a female Berner. On the other hand, giant Bernese Mountain dog male adult may weigh over 115 lbs at full maturity! Luckily, one of the most well-known Bernese Mountain dog characteristics is that these big dogs are called "gentle giants," and for good reason. They seem to be aware of their size and strength and do everything in their power to avoid causing harm to those around them.
Bernese Mountain Dog Coat
The Bernese Mountain dog always sports a bi-color or tri-color coat with a distinctive pattern (only tri-color is acceptable as a show standard). The dominant colors are usually black, tan, rust, and white. So you may see a Bernese Mountain dog with a black, rust, and white coat or a black, tan, and white coat. Other common color/pattern combinations include black and rust, black and white and rust and white.
Do Bernese Mountain Dogs Shed?
Bernese Mountain dog shedding can be quite pronounced at times, as their coat will shed out along with seasonal changes (an event nicknamed "blowing coat"). The Bernese Mountain Dog coat is a thick and double layer, with a top long and full water-repellent layer and a shorter thick insulating lower layer. So you can also expect some noticeable shedding year-round.
The Bernese Mountain Dog breed standard calls for along-haired dog. The short-haired Bernese Mountain dog is actually a different breed called the Greater Swiss Mountain Dog. But apart from coat length these dogs look quite similar and are often confused!
How to Groom Your Bernese Mountain Dog?
The shortest answer to this question is "frequently!" You'll definitely want to plan for at least one or two full at-home combings and brushings each week and perhaps more frequent sessions during the seasonal sheds.
This dog's long, thick, straight to wavy coat can be prone to tangles and mats if your brushing doesn't penetrate all the way through to the undercoat layer. You may want to invest in a slicker brush or pin comb (or both) to make sure your dog's coat and skin stays at its healthiest.
Bernese Mountain Dog Temperament and Personality
The legendary Bernese Mountain dog personality is that of a "gentle giant." This dog really seems to be aware of its immense size and behaves in an oh-so-careful way so as not to cause harm because of it! The Bernese Mountain dog temperament is one of sweetness and calmness overall. These dogs are known to be great family dogs and can be especially patient and gentle with young children.
Bernese Mountain Dog Life Expectancy
You will no doubt agree that the Bernese Mountain dog lifespan is far too short at just 7 to 10 years. In fact, some breeders and Berner owners say the typical life expectancy for these dogs actually spans just 6 to 8 years.
As you may already be aware, the larger the dog's breed, the shorter the overall lifespan tends to be. Unfortunately, canine biologists and researchers do not yet understand exactly why this tends to be the case.
Developing health issues
It's thought that the modern focus on breeding purebred Bernese Mountain dogs to a specific show breed standard has introduced health issues into the genetic line. For this reason, canine researchers have been working diligently in recent years to identify certain breed-specific causes for the Berner's short lifespan. Their goal is to strengthen the purebred genetic line. Among recent findings, researchers have documented an unusually high incidence of the following
neoplasia
degenerative joint disease
disorders of the spine
injury to the kidneys
In addition, bloat is a deadly but easily preventable condition prevalent in large-breed dogs like the Berner. The Berner-Garde Foundation is a nonprofit foundation that was established to fund research into health issues known to affect purebred Berners to improve the overall breed health for future generations.
Health Issues
The Bernese Mountain dog has some health issues worth noting before you make the long-term commitment to care for one of these gentle giants. It's important to be aware that not all health issues that plague Bernese Mountain dogs can be pre-tested or screened for. Examples of Berner health issues that are harder to predict in advance include
allergies
mast cell cancer
eyelid issues
panosteitis (an inflammatory disease of the long leg bones)
osteochondritis dissecans (a disease of the cartilage that is like arthritis)
certain autoimmune conditions
Most importantly, predicting how long Bernese Mountain dogs live for in your puppy's individual case can depend on the health history of the parent dogs! For this reason, you should learn as much as you can about your puppy's parents. The longer the health history of your breeder's lineage, the more likely you'll a breeder will be to deliver the healthiest possible Bernese Mountain dog puppy.
Bernese Mountain Dog Health Testing
The Canine Health Information Center (CHIC) currently recommends that Bernese Mountain dogs in breeding programs be tested for the following:
hip dysplasia
elbow dysplasia
eye issues
cardiac issues
degenerative myelopathy
In addition, the CHIC recommends testing for von Willebrand's disease, histiocytic sarcoma (a type of cancer), and autoimmune thyroiditis.
Exercise Requirements
Your Mountain dog will require daily exercise. However, with these dogs' long, thick, double layer coat, you will want to pick times for outdoor exercise and activities when it is not too hot. Otherwise, your Berner might all too easily overheat.
Because the Bernese Mountain dog is a large to giant breed, you won't want to do any long runs or overly vigorous physical exercise until your dog has finished growing. Talk with your dog's veterinarian about a suitable daily exercise routine that will encourage healthy bone, muscle and joint growth and development. They should be able to advise you on an exercise plan that doesn't over-taxing heavy bone structure of your dog.
Bernese Mountain Dog Training and Socialization Requirements
As a previous farming and herding dog, the Berner is used to living a life of daily activity. At least during the daylight hours and sometimes far into the night in order to guard livestock. Overall, these dogs are very energetic and sociable and also quite smart. So you can expect your new puppy to find plenty of ways to stay entertained if left to their own devices.
The Mountain dog is a sizeable pooch and can be quite playful and energetic, especially during the puppy and young adult years. So you'll definitely find early and ongoing training and socialization to be a key component of your dog's success in family life.
Your Bernese Mountain dog will come to you as predisposed to be a wonderful, loving, gentle, and playful member of your family. All you need to do is offer some daily guidance and you can expect your intelligent pup to learn how to fit in quickly!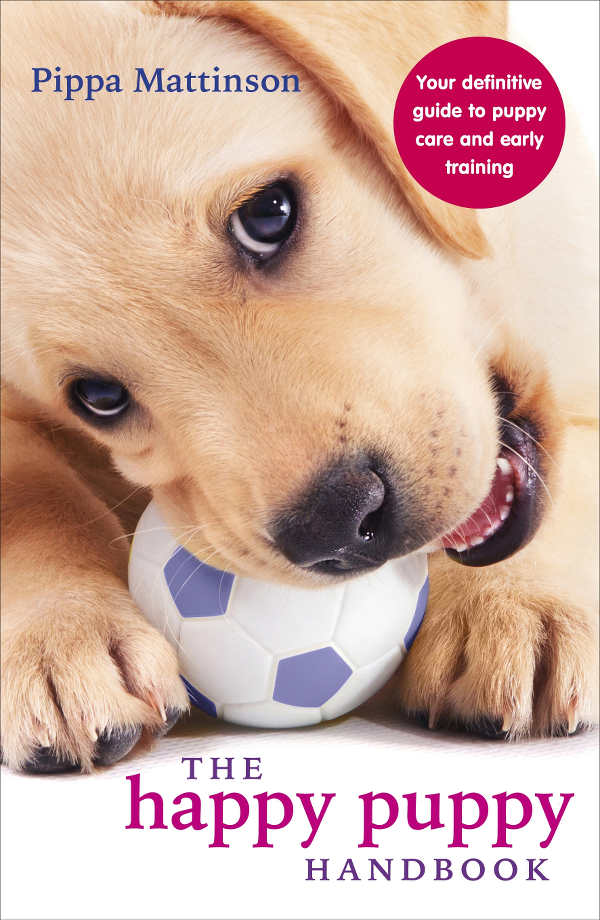 Is the Bernese Mountain Dog a Good Family Dog?
Despite this dog's remarkable size, the Bernese Mountain dog family connection is well-established. This breed is a safe and naturally protective, even for families with young children, other dogs, and other family pets.
How to Choose Your Bernese Mountain Dog Puppy?
Picking out a Bernese Mountain dog puppy is never going to be an easy task. Berner puppies are extraordinarily cute! So before you get face-to-face with a litter of Bernese Mountain dog puppies, you'll want to be sure you have done all your research. And are committed to bringing one of these pups into your home and life!
Picking a puppy
The best way to pick out a Bernese Mountain dog puppy is to first meet and socialize with the parent dogs. This will give you a good idea of the possible temperament of puppies in their litters.
Next, spend time with the puppies individually. Look for a puppy that is active and alert, curious and eager to play with you and littermates and willing to be held. Be sure the puppy you pick has clear eyes and nose, clear ears and tail area, and healthy skin and coat.
Most importantly, before you bring your new puppy home, be sure your breeder has provided you with proof of all required vaccinations. In addition, be sure to obtain an initial guarantee of health and a take-back guarantee if the puppy doesn't work out.
Is the Bernese Mountain Dog Right for You?
This is not an easy question to answer for sure! If you have lots of time and energy to share with your new pup and enough space to accommodate their size, this gentle giant may just be the right choice!
Have you decided the Mountain dog the right next canine best friend for you? We'd love to hear! Let us know in the comments. If you love big dog breeds, take a look at the Greater Swiss Mountain Dog! Or the Russian Bear Dog!
Readers Also Liked
References and Further Reading
Klopfenstein M et al. 2015. Life expectancy and causes of death in Bernese mountain dogs in Switzerland. BMC Veterinary Research.
Beuchat C. 2017. The genetic status of the Bernese Mountain Dog. The Institute of Canine Biology.
Ruple A et al 2016. Risk Factors Associated with Development of Histiocytic Sarcoma in Bernese Mountain Dogs. Journal of Veterinary Internal Medicine.