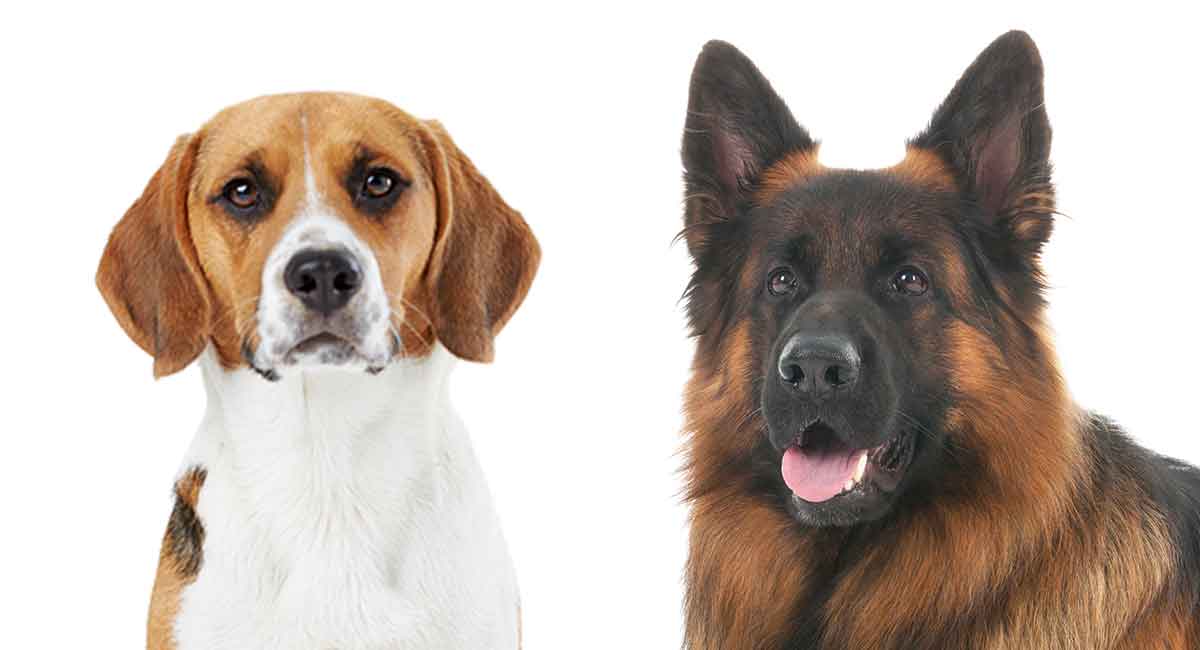 The Beagle German Shepherd mix is one of the many cross breeds that has been gaining popularity in the past couple of decades.
That this particular cross is growing more popular isn't surprising.
After all, the two parent breeds, the Beagle and German Shepherd, are both incredibly popular in their own right.
According to the American Kennel Club, the German Shepherd is the United States' second most popular breed, and most popular herding dog.
Meanwhile the Beagle is the country's sixth most popular breed and most popular hound.
It seems like it was only a matter of time before these two breeds were crossed.
But not everyone agrees that so-called "designer dogs" are a good thing.
Designer Dog Controversy
Designer dogs are the result of intentional crosses of two purebred dogs of different breeds or the offspring of two of the former with the same mix.
Find out what happens when a German Shepherd is crossed with:
Some breeders and fans of purebred dogs claim that breeding designer dogs is inherently unethical and produces unhealthy, unpredictable dogs, which breeders then overcharge for.
In reality, mixed breeds are less likely than purebred dogs to face genetic health problems.
Because of the strict conformity standards required for most purebred dog breeding, inbreeding is usually required, leading to unhealthy dogs with genetic predispositions for numerous health problems.
Mixed Breeds
On the other hand, mixed breeds inherit their DNA from two distinct breeds, making them less likely to inherit health problems from either – or both – of their parents.
Where purebred advocates do have a point is that the traits of mixed breeds are somewhat unpredictable.
Because they're inheriting their DNA from two distinct breeds, mixed breeds can get the traits of either parent breed with no way to predict which trait they'll receive from which parent.
The more similar the two parent breeds, the more easily predicted the traits of their offspring are, but also the more likely that the breeds share common health issues.
But we're here to talk about a specific crossbreed, the German Beagle mix.
Origins of the Beagle German Shepherd Mix
Like with many mixed breeds, the origins of the Beagle and Shepherd mix aren't well known.
We can assume that intentional crosses began in the past couple of decades, and crosses appear to be more common in the United States, but we don't know for sure.
However, looking at the history of the two parent breeds can give us some insights into the German Shepherd Beagle cross.
Beagle History
The Beagle's history is not super clear. Scent hounds of similar size and build have existed since ancient Greece, and the term "Beagle" began to be used as a general term for small scent hounds in the medieval times.
The modern Beagle appears to have originated in the mid-1800s when British hunters began to cross breed scent hounds like Harriers, North Country Beagles, and Southern Hounds, in order to combat the decreasing numbers of small scent hounds.
German Shepherd History
The German Shepherd's history is much better understood.
The breed is descended from a widely distributed European herding dog, the Continental Shepherd.
The broad distribution and lack of standardized breeding traits meant that there was massive variation among dogs within the Continental Shepherd breed.
Therefore, when standardized breeding became popular in Germany around 1890, breeders realized that it was no longer accurate to consider the Continental Shepherd one breed.
And instead started defining it as three distinct breeds: the Belgian Shepherd, the Dutch Shepherd, and, of course, the German Shepherd.
German Shepherd Beagle Mix Size
An approximate range for Beagle Shepherd mix size can be predicted by looking at the size of each parent breed.
German Shepherd Size
German Shepherds are large dogs, with males ranging from 24 to 26 inches in height and from 65 to 90 pounds in weight.
Females range from 22 to 24 inches in height and from 50 to 70 pounds in weight.
Beagle Size
Beagles are much smaller, usually ranging between 13 and 15 inches in height and between 20 and 30 pounds in weight, but smaller Beagles are not uncommon.
German Shepherd Beagle Mix Size
German Shepherd Beagle mix weight and height could be anywhere in between the two parent breeds.
So a male Beagle German Shepherd mix could be anywhere from 13 to 26 inches tall and 20 to 90 pounds in weight.
While a female Beagle German Shepherd mix can be between 13 and 24 inches tall and 20 to 70 pounds in weight.
See what we mean by unpredictable?
With that said, a Beagle Shepherd cross will usually (but not always) fall close to the middle.
Males are usually between 16 and 24 inches tall and 22 and 56 pounds.
Females are usually between 15 and 22 inches tall and 22 and 49 pounds.
Beagle and German Shepherd Mix Coat
We can make generalizations about the coat of the Beagle German Shepherd mix in much the same way.
Both the Beagle and the German Shepherd have a dense coat of medium length.
The fur will generally be straight, but may have a slight wave, and will lay close to the body.
Fur around the neck may be longer and thicker and the fur on the back of the legs may be a little longer, traits that can be inherited from the German Shepherd.
Both the Beagle and the German Shepherd can be bi-color or single color, and can have black, blue, liver, red, tan, or white coloring.
The Beagle can also be tri-color and also have lemon or fawn coloring as well as ticked patterns or mottling.
The German Shepherd can also have cream, silver, gray, or sable coloring, so the Beagle German Shepherd mix may also inherit these colors and markings.
The Beagle German Shepherd mix may also inherit the German Shepherd's double coat.
German Shepherd x Beagle Grooming & General Care
If the Beagle German Shepherd mix inherits the Beagle's hanging ears, which can be prone to infection, they need to be checked weekly for moisture and infection.
The Beagle German Shepherd mix will shed lightly throughout the year, but more profusely in the spring to remove its heavier winter coat.
The Beagle German Shepherd mix needs brushing every few days (daily during shedding season) and occasional bathing.
Beagle German Shepherd Mix Temperament & Behavior
German Shepherd Beagle mix temperament can be expected to be like that of the Beagle or the German Shepherd, or a mix of the two.
One can expect the temperament to be confident, intelligent, alert, curious, patient with children, and wary of strangers.
Other than that, Beagle German Shepherd mix traits can vary widely, since the two parent breeds have very different personalities.
The German Shepherd tends to be determined and obedient.
They are protective of their family and territory.
Beagles are friendly, happy-go-lucky, and excitable.
They can by shy with strangers at first, but are easily won over, especially with treats.
The Beagle and Shepherd mix could have any of these traits.
Beagle x German Shepherd Exercise & Training
The German Beagle mix is active and requires plenty of exercise.
The Beagle Shepherd cross needs at least an hour of exercise each day and should be walked a total of about 12 miles per week.
A German Shepherd Beagle mix that isn't properly exercised will have mental, physical, and behavioral problems.
It may also have the Beagle's need for companionship, in which case a constant human or canine companion is also necessary to avoid problems.
The German Shepherd Beagle cross should never be allowed off leash outside unless in a properly fenced area because of its strong scent drive.
Fortunately, the Beagle and German Shepherd mix loves his family and is eager to learn and please.
Consistent, reward-based training is key to good results, as is early socialization.
Exposing the dog to strangers early in life can help prevent problems with strangers later.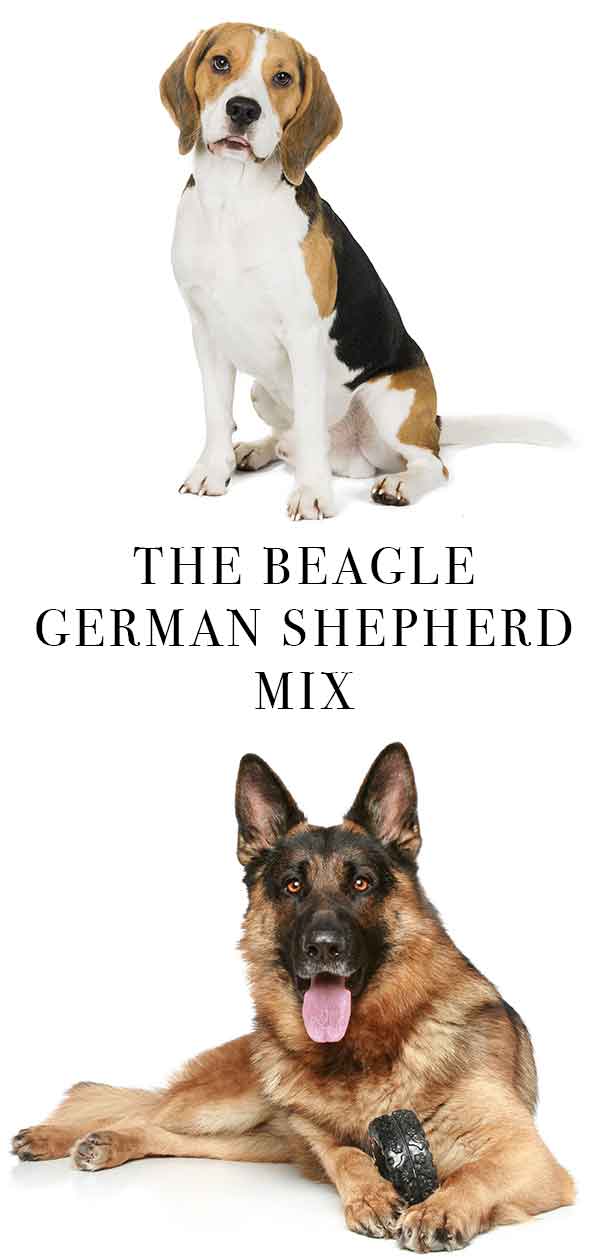 Health Issues of the German Shepherd Cross Beagle
Both German Shepherds and Beagles are prone to hip dysplasia, degenerative myelopathy, and epilepsy, so these conditions are of particular concern for the Beagle and Shepherd mix.
According to the Orthopedic Foundation for Animals (OFA), hip dysplasia impacts about a fifth of both German Shepherds and Beagles.
So it can be expected to affect roughly the same amount of German Beagle mix dogs as well.
Dysplasia occurs when the joint doesn't properly form, causing the joint to grind when it moves, leading to pain and mobility issues.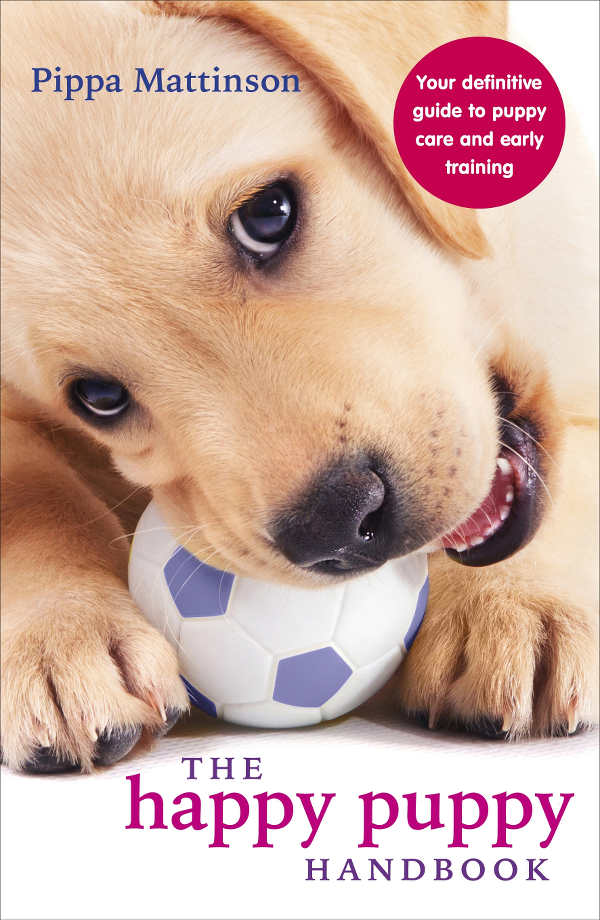 About a fifth of German Shepherds experience elbow dysplasia, according to OFA, so there is also some risk for this in a German Shepherd Beagle cross.
Degenerative myelopathy causes poor nerve functioning in the hind legs of senior dogs.
Leading to loss of coordination and paralysis, while epilepsy is characterized by seizures without any apparent cause.
German Shepherds are also at particular risk for bloat, exocrine pancreatic insufficiency, panosteitis, degenerative lumbosacral stenosis, and anal furunculosis.
Beagles are disproportionately likely to face hypothyroidism and obesity, eye conditions like glaucoma and corneal dystrophy, and factor VII deficiency.
So you can expect some risk of these in a Beagle Shepherd cross.
How to Choose a Beagle German Shepherd Mix Puppy
Now that you know a little bit more about the German Shepherd Beagle mix, let's talk about how to choose a healthy Beagle Shepherd mix puppy.
First and foremost, make sure the puppy comes from healthy parents by making sure the parents have undergone genetic testing for health issues.
Health testing
For registration, CHIC requires that Beagles undergo a hip dysplasia evaluation, eye exam, Musladin-Lueke Syndrome test, and either a cardiac exam or a thyroid evaluation.
CHIC requires German Shepherds to undergo an evaluation for hip and elbow dysplasia and a temperament test.
They also recommend, but do not require, a cardiac evaluation, autoimmune thyroiditis evaluation, eye exam, and degenerative myelopathy test for Shepherds.
The more health testing the parents have undergone, the better.
The Breeder
The breeder should also allow you to meet the mother and all puppies in the litter that are still available, as well as the father if he is present.
All dogs should be healthy and well cared for, and the mother should either be a working dog or a pet.
Both parents should be at least two years old and the mother should be the larger dog to reduce the odds of complications during pregnancy and birth.
The breeder should be able to provide references and a guarantee of their puppies' health.
They should be willing to take time to answer all your questions and let you interact with the dogs.
References & Further Reading
The American Kennel Club

Bastien, B., A. Patil, & E. Satyaraj. 'The impact of weight loss on circulating cytokines in Beagle dogs.'

Veterinary Immunology and Immunopathology

, 2015.

Credille, K. et al. 'The effects of thyroid hormones on the skin of Beagle dogs.'

Journal of Veterinary Internal Medicine

, 2008.

Graham, K., C. McCowan, & A. White. 'Genetic and Biochemical Biomarkers in Canine Glaucoma.'

Veterinary Pathology

, 2016.

Keeshen, T. et al. 'Outcome of laparoscopic ovariohysterectomy or ovariectomy in dogs with von Willebrand disease or factor VII deficiency: 20 cases (2012–2014).'

Journal of the American Veterinary Medical Association

, 2017.

Lohi, H. et al. 'Expanded Repeat in Canine Epilepsy.'

Science

, 2005.

Zeng, R. et al. 'Breed Distribution of SOD1 Alleles Previously Associated with Canine Degenerative Myelopathy.'

Journal of Veterinary Internal Medicine

, 2014.