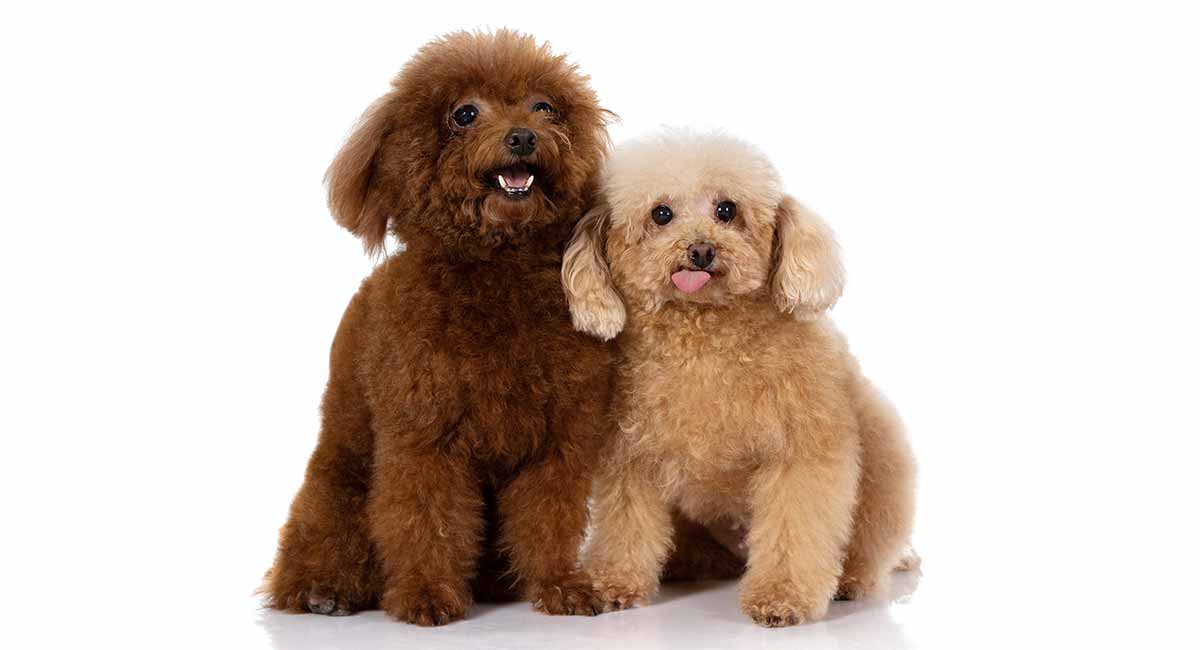 There are 10 standard Miniature Poodle colors according to the AKC, and a further 18 nonstandard ones.
When choosing a puppy, many people want a certain coat color, such as an apricot Miniature Poodle.
But what if there is more to a dog's color than what meets the eye?
In this article, we will discuss the Miniature Poodle's different coat colors and whether or not any of them have an effect on behavior, health, or grooming needs.
But before we get into that, let's take a quick look at what the breed is like.
The Miniature Poodle Coat and Other Defining Characteristics of the Breed
The Miniature Poodle is held to the exact same AKC standards as the Standard Poodle, except for its size, of course.
Miniature Poodles are between 10 and 15 inches tall and weigh between 10 and 15 pounds.
Like all Poodles, they are best known for their incredibly curly coat, as well as the fashionable haircuts some owners enjoy, which often include pom poms on the legs and tail.
The Miniature Poodle's coat does not shed much, which may make it a good choice for dog owners with allergies.
Temperament
Despite their small stature, Miniature Poodles have a history as hunting dogs.
Therefore, they have a lot of energy and enjoy being active.
They are also intelligent dogs, which makes exercise all the more important.
Bored, under exercised dogs often get themselves into trouble.
Now that we know more about the Miniature Poodle, let's take a look at the colors this breed can come in.
Miniature Poodle Colors
Miniature Poodles come in a staggering 28 different colors according to the AKC.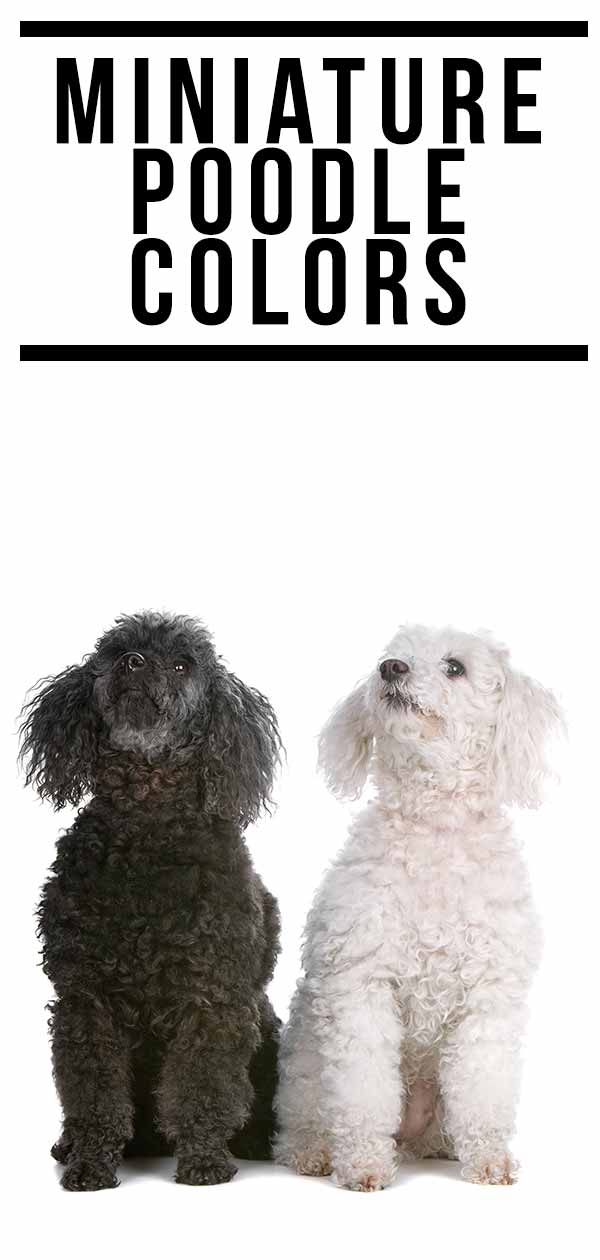 Of these, 10 colors are considered standard. These include:
Apricot
Black
Blue
Brown
Cream
Gray
Red
Silver
Silver Beige
White
Nonstandard colors include:
Black & apricot
Cafe au lait
Black & brown
Cream & white
Black & cream
Gray & white
Black & gray
Red & apricot
Black & red
Red & white
Black & silver
White & apricot
Black & tan
White & silver
Black & white
Brown & apricot
Blue & white
Brown & white
Because Miniature Poodles come in so many different colors, we can't talk about all of them.
However, we will take an in-depth look at colors that require more clarification or are associated with health risks.
Silver, Blue, and Gray Miniature Poodles: What's the Difference?
Many people are confused, and rightfully, about what the difference is between silver, blue, and gray Miniature Poodles.
Aren't these all just words to describe Poodles that are gray in color?
The answer is both yes and no.
Silver, blue, and gray are all certainly shades of gray, but they are believed to be different at the genetic level.
Shades of Gray
In terms of appearance, silver is a very light shade of gray.
Blue is relatively dark, only a step or two above black.
Gray can describe a shade in between the two, but is also often used to refer to progressive graying.
This is when a dog's coat starts off dark but gets lighter and lighter over the years.
Of course, you may find dogs sold as blues, silvers, or grays that don't match the descriptions we have just provided.
This can be due to the way the breeder perceives the colors or due to the genetics of the dogs.
For instance, some Poodles that are believed to be genetically silver are nearly as dark as a blue.
Genetics of Poodle Coat Color
Though geneticists still have some unanswered questions about coat color genetics, there are theories about what causes each of these three colors in Miniature Poodles.
Many of these are explained by geneticist Sheila Schmutz on her website.
Blue
Blue is the result of the dilute gene (d) that affects the genes for black.
Essentially, black is diluted to a lighter shade.
The genes responsible for progressive graying are yet unknown.
There is potential for the dilute gene to be involved, but researchers believe there may be a different gene entirely, which they are calling G, that causes this effect.
Silver
As for silver Miniature Poodles, researchers have a few different ideas.
Some speculate that it may be caused by dilute and progressive graying genes acting together.
Another hypothesis is that there's a separate gene entirely, called V, that causes silver.
This gene is also thought to be codominant, meaning that a dog with two dominant V alleles (VV) would be black, whereas a dog with one dominant and one recessive V allele (Vv) would be closer to a blue Poodle in color.
Finally, a dog with two recessive V alleles (vv) would be a light gray color.
Scientists are still working to understand more about coat color genetics and how they may relate to a dog's health or behavior.
Black Miniature Poodle
Some black Miniature Poodles are incredibly dark in color, whereas others are more of a charcoal.
The black in Miniature Poodles is a dominant color and is referred to as K.
As long as there is one K allele present in a dog's genotype (the genetic makeup of their color), the dog's coat will be black.
However, there are some other genes that can act on black and create a different color, such as the dilute gene we talked about in the previous section.
Black Miniature Poodles that do not have a deep, intense black coat likely have other genes at play.
White Miniature Poodle
Though white is often considered a beautiful, desirable color for any breed of dog, some genotypes may put a dog's health at risk.
Scientists still do not have a clear answer for what causes white coloring, but they have some ideas.
One of them is a hypothesized gene for extreme whiteness.
This often results in dogs that are bright white and have pink on their noses, eye rims, and lips.
Extreme whiteness is also associated with some health issues, such as deafness.
Luckily, white Miniature Poodles are not the result of the extreme whiteness gene.
The true cause of the Miniature Poodle's white coat is still unknown, but scientists have not found any evidence of health or behavioral issues related to this form of white.
Color-Related Health Risks: Black Hair Follicular Dysplasia and Color Dilution Alopecia
Depending on their color, Miniature Poodles may be at risk for black hair follicular dysplasia (BHFD) or color dilution alopecia (CDA).
These two diseases are similar, but color dilution alopecia can affect a wider range of coat colors than black hair follicular dysplasia.
Black Hair Follicular Dysplasia
BHFD is when black hair is brittle and breaks easily.
BHFD can also cause scaly skin, and the black Miniature Poodle may be at risk for this disease.
Color Dilution Alopecia
CDA is similar, in that it is also characterized by brittle hair and flaky skin.
Dogs with CDA may experience patches of hair loss or thinning hair.
Though CDA is not dangerous to your dog's overall health, dogs are more likely to develop skin irritations such as scaly skin or skin infections.
Unlike BHFD, CDA affects dilute dogs.
Dilute Miniature Poodle colors include apricot, blue, cafe au lait, and cream.
Parti-color Mini Poodles with these colors (white and cream, blue and white, etc.) may also be at risk for CDA.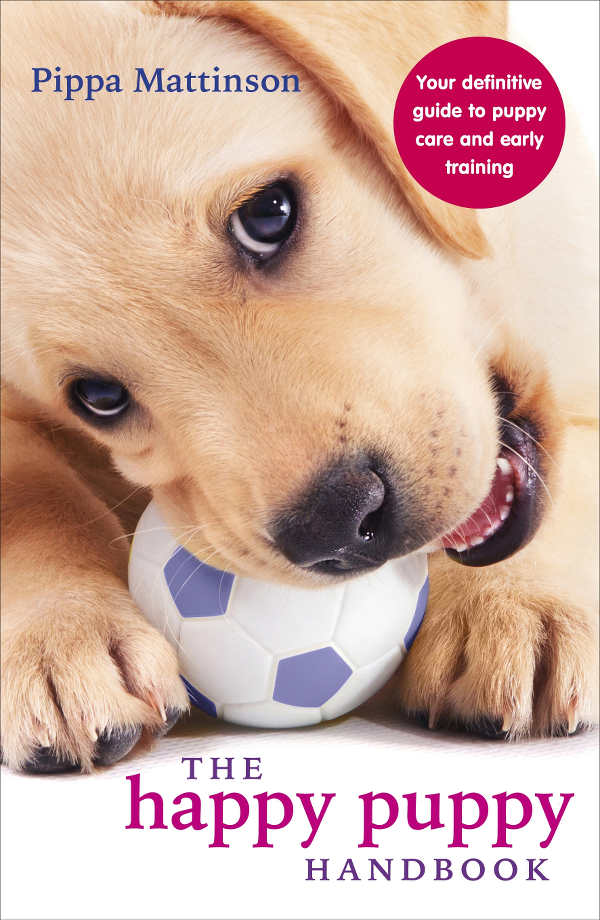 The genetics of silver, silver beige, and (progressive) gray are not fully understood yet but may also be caused, at least in part, by the dilute gene.
Therefore, Poodles with these colors should also be monitored for CDA, which can appear as early as six months of age.
Miniature Poodle Grooming and Care
Regardless of their color, Miniature Poodles will need a bit extra in the way of grooming than some other breeds.
It will not matter whether you have a red Miniature Poodle, a brown Miniature Poodle, or some other color pup.
Their curly coat needs to be brushed daily, from root to tip, to prevent matting.
Because of this, some owners prefer to have their dogs shaved instead, which is a viable option that requires less maintenance.
Miniature Poodles should have their teeth cleaned regularly and their nails trimmed as needed.
Because Mini Poodles have hanging ears, you will also want to check routinely for ear infections.
Miniature Poodle Colors Summary
Miniature Poodles come in a variety of colors, with 10 of them considered standard and 18 nonstandard.
For the most part, it doesn't matter what color a Miniature Poodle is, they will all have similar temperaments and face the same health issues.
However, there are some shades that may be at risk for black hair follicular dysplasia or color dilution alopecia.
These shades include black and dilutes such as apricot, blue, cream, and cafe au lait.
Other colors that may be affected are silver, silver beige, and gray.
Both diseases are characterized by brittle hair and bald patches of skin that are scaly or prone to infection.
Regardless of their color, Miniature Poodles all require the same type of care.
What's your favorite Miniature Poodle color?
References and Further Reading